Gloucestershire
16th August 2015                                                    Photos by Hetty and Mr H

One of Mr H's ?0th birthday presents was a glider flight. Although it was cloudy, the thermals were good and views were clear.
Mr H takes a look,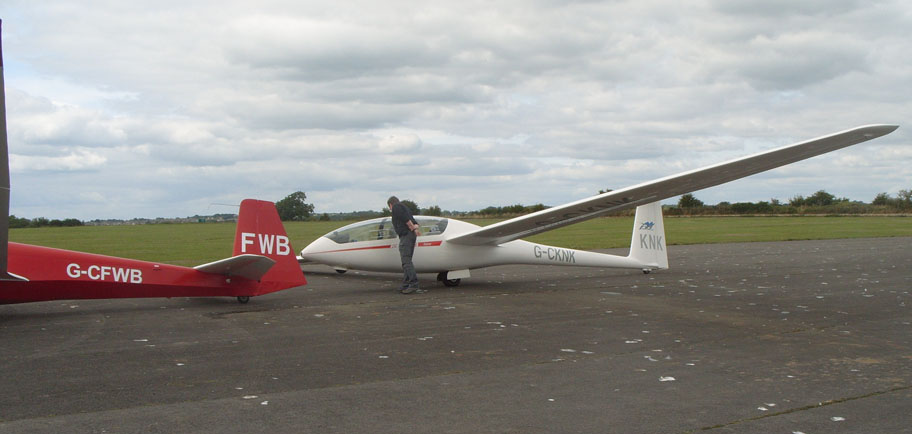 puts on a parachute,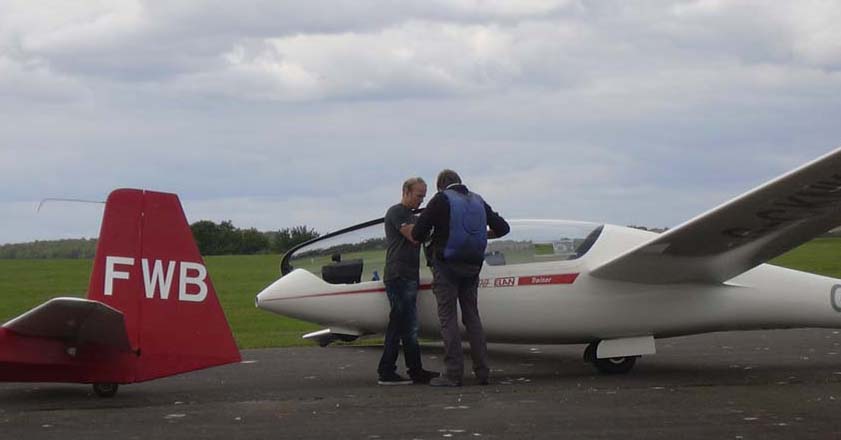 and listens to the pilot

Getting the glider into position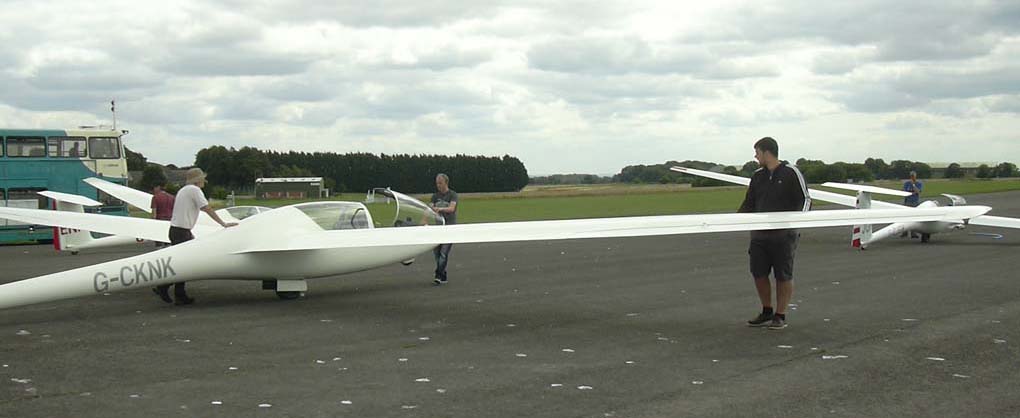 They're off

River Severn in background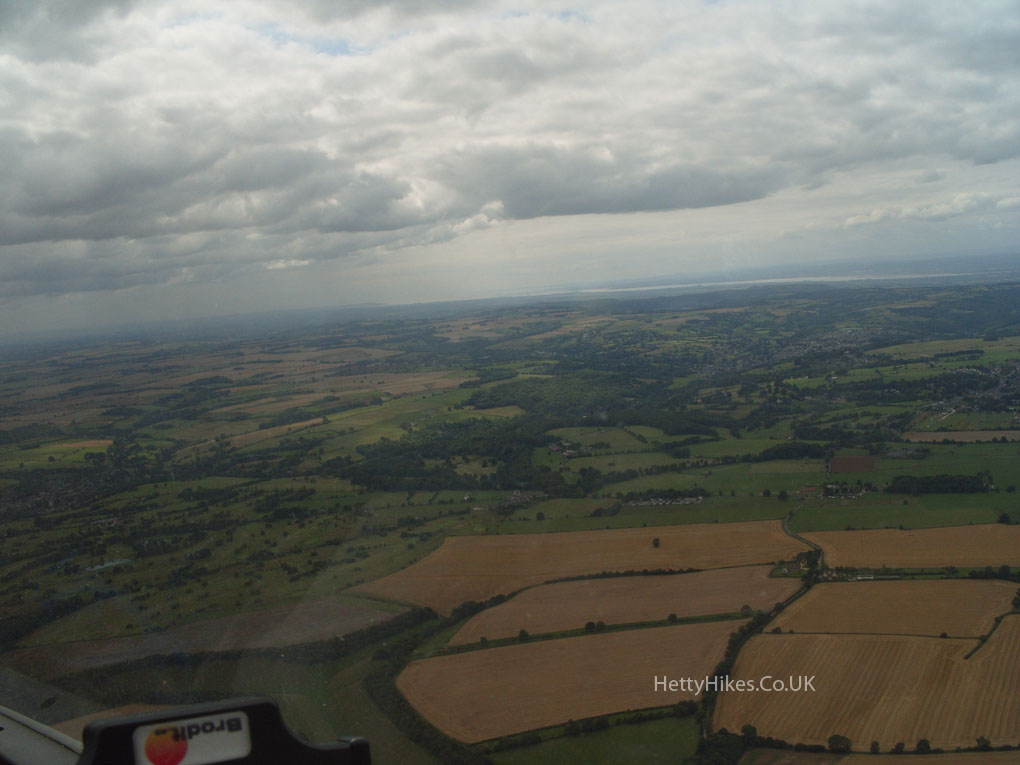 The airfield – Hetty and Miss H are by the white dots at the end of the runway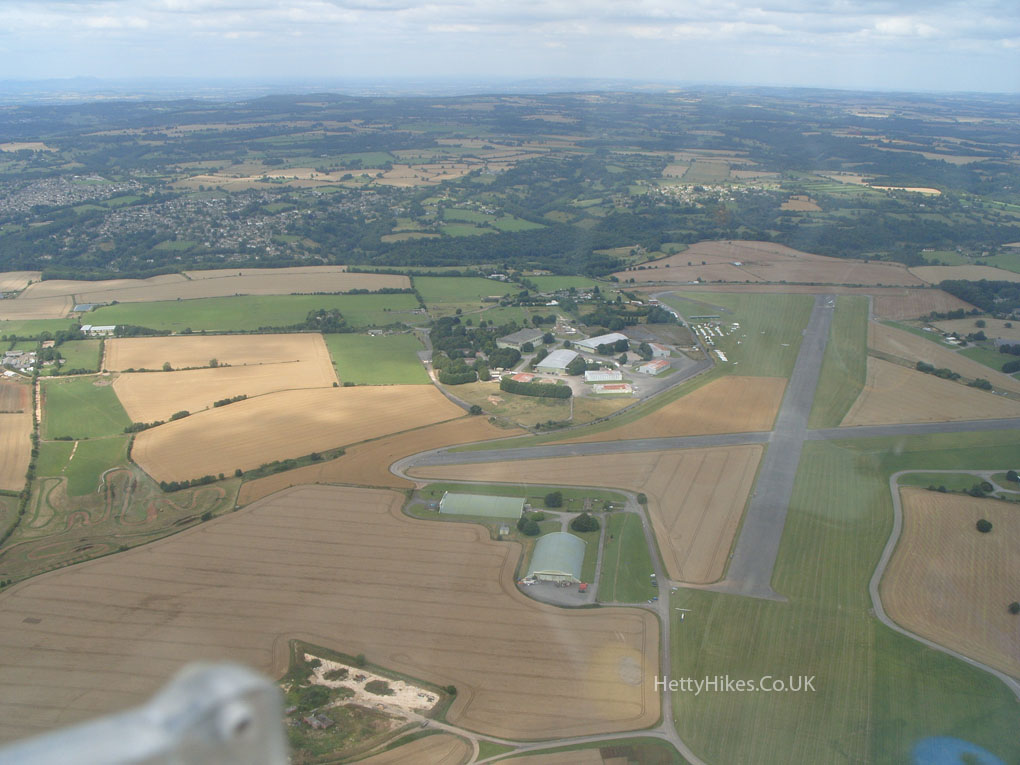 Chalford valley is left to right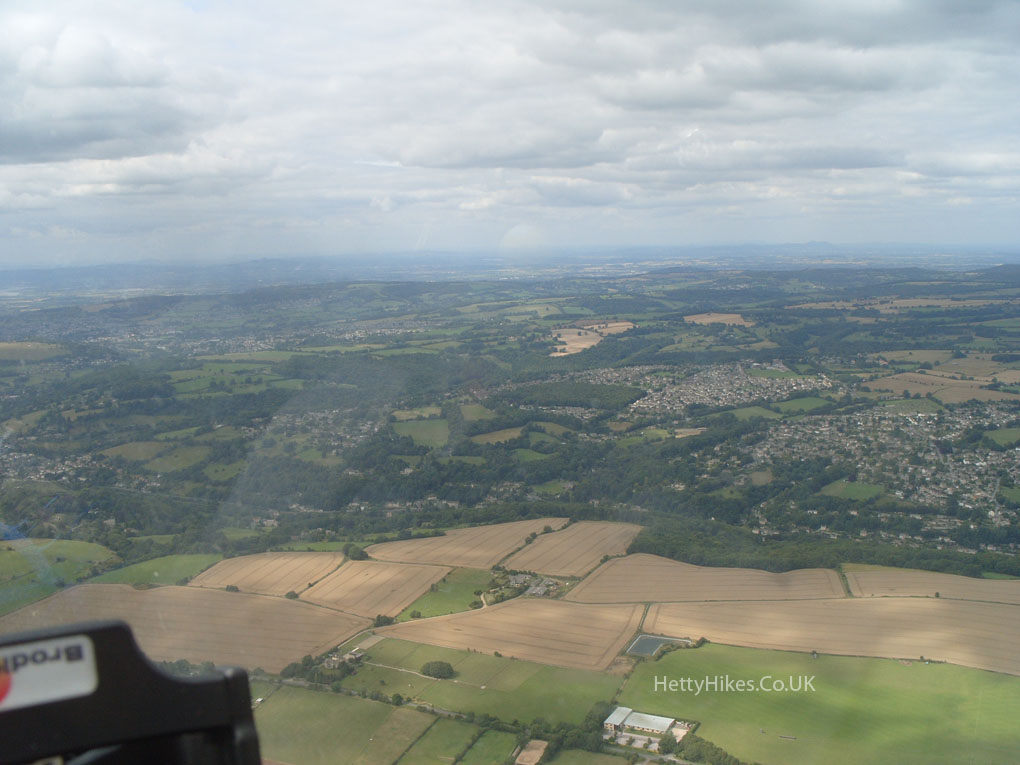 Chalford valley at bottom, with Chalford on right and Bussage left/above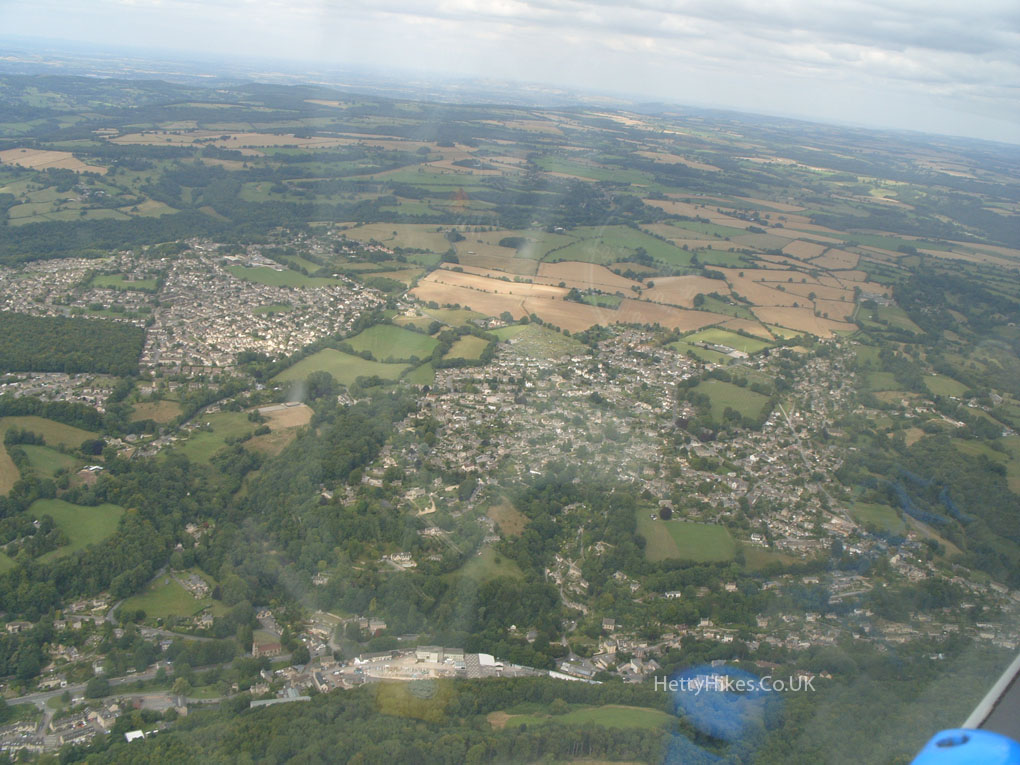 Towards the River Servern.
Minchinhampton Common on left, with Selsley Common behind, and Brimscombe corner on right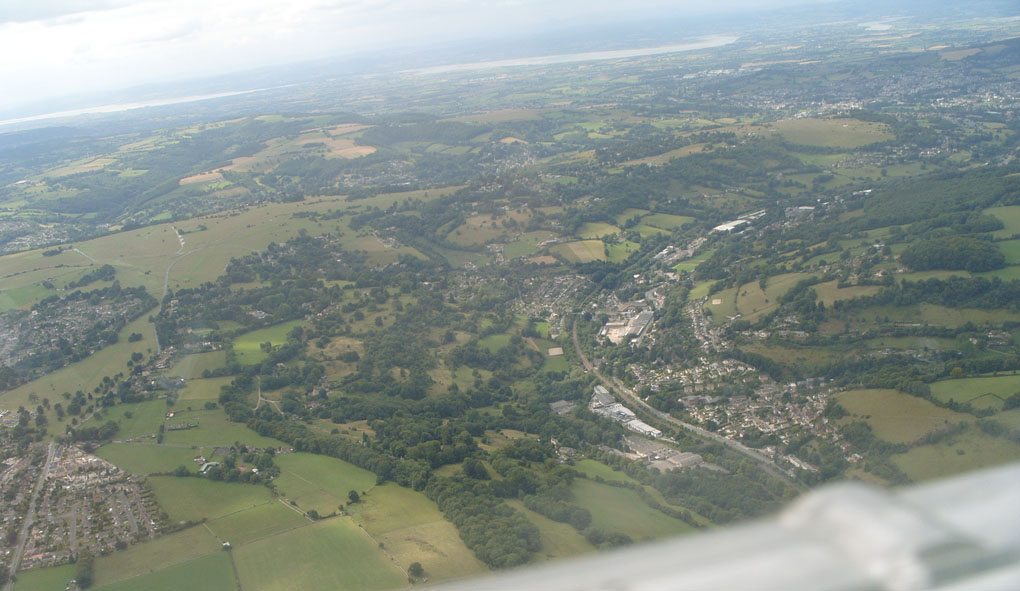 Woodchester valley in front, Dudbridge on right. The Arlingham peninsula is in the great bend of the River Severn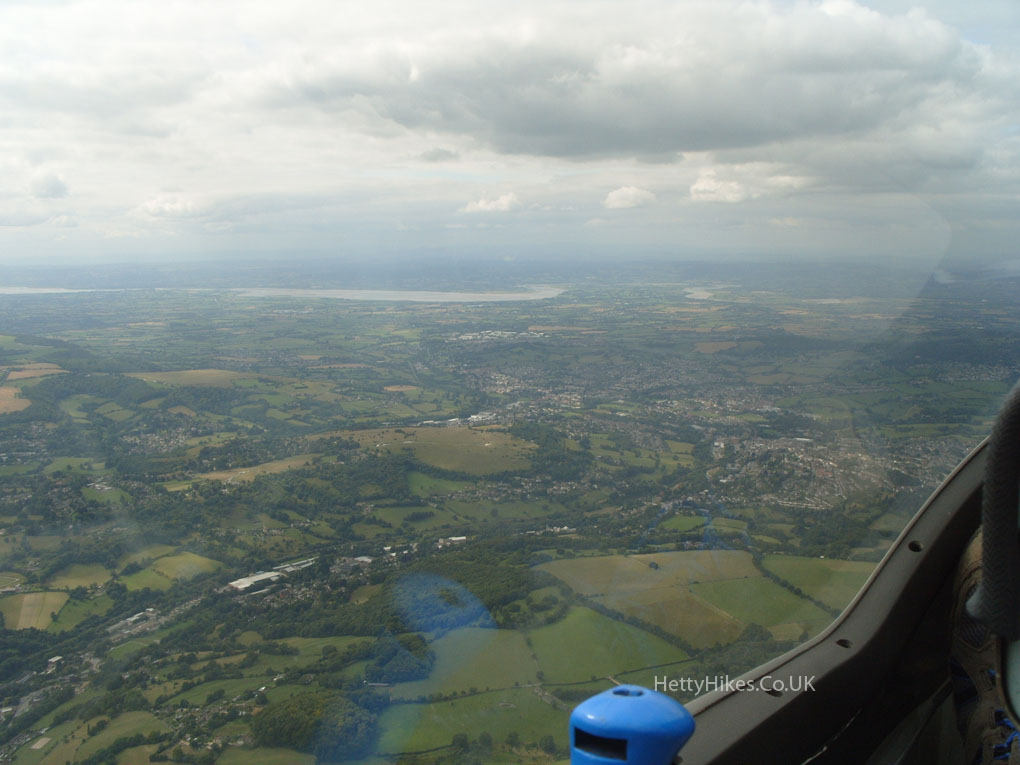 Chalford below and Aston Down airfield on right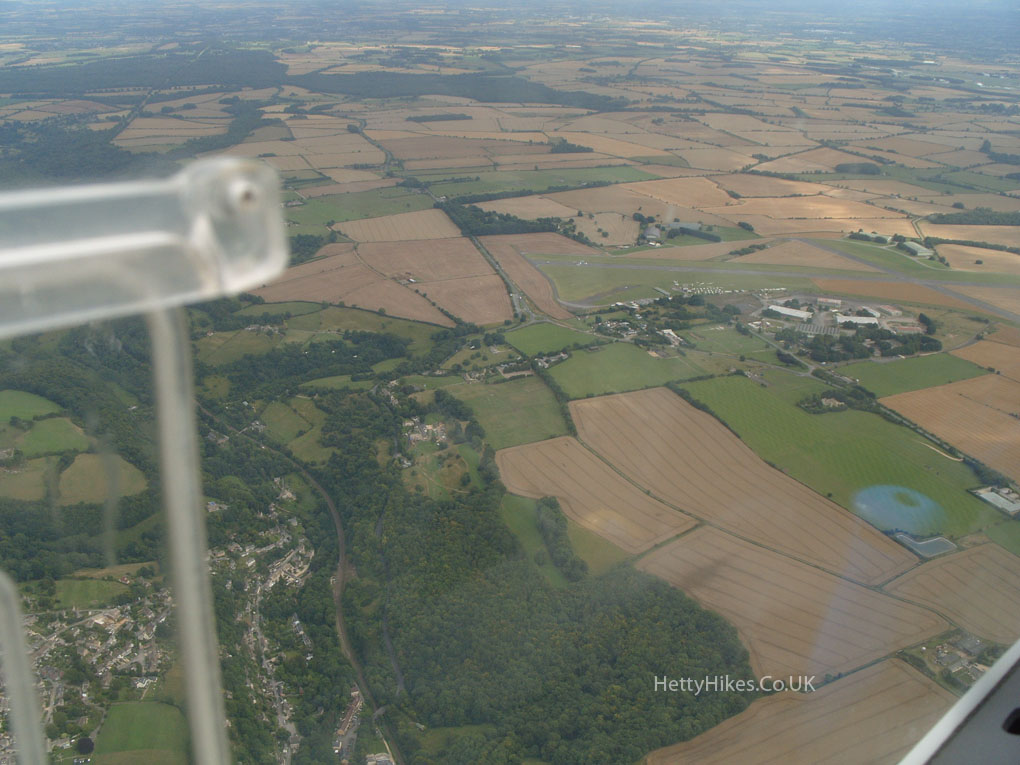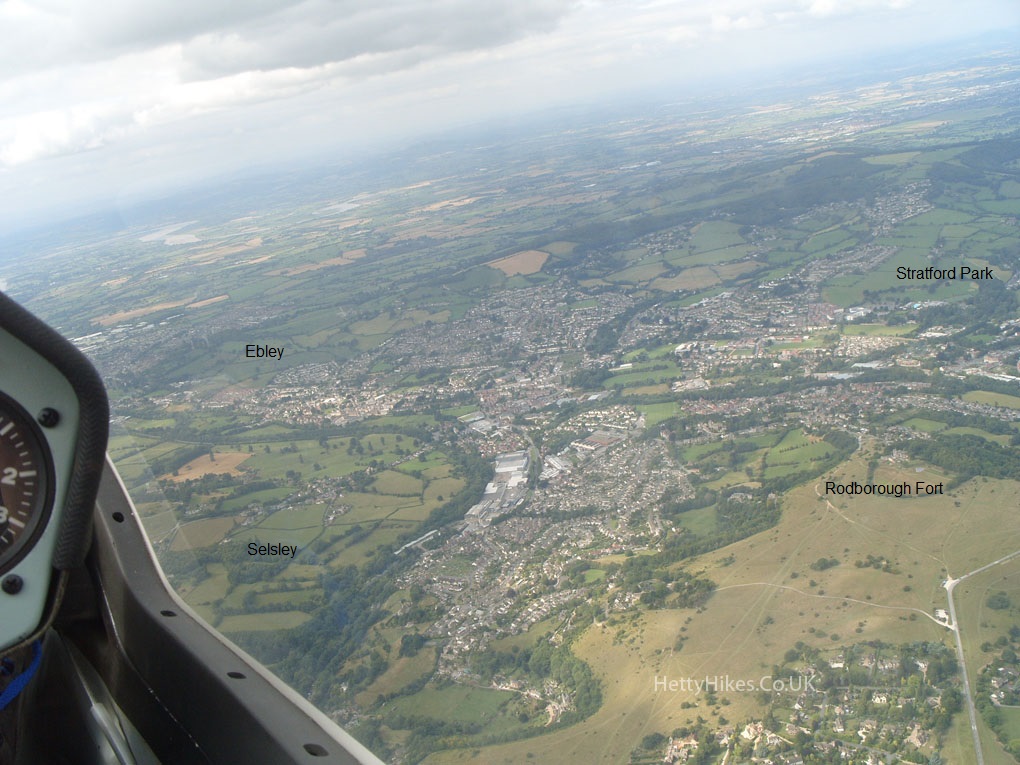 Altitude 2,500 feet. There are the red roofs of Stroud General Hospital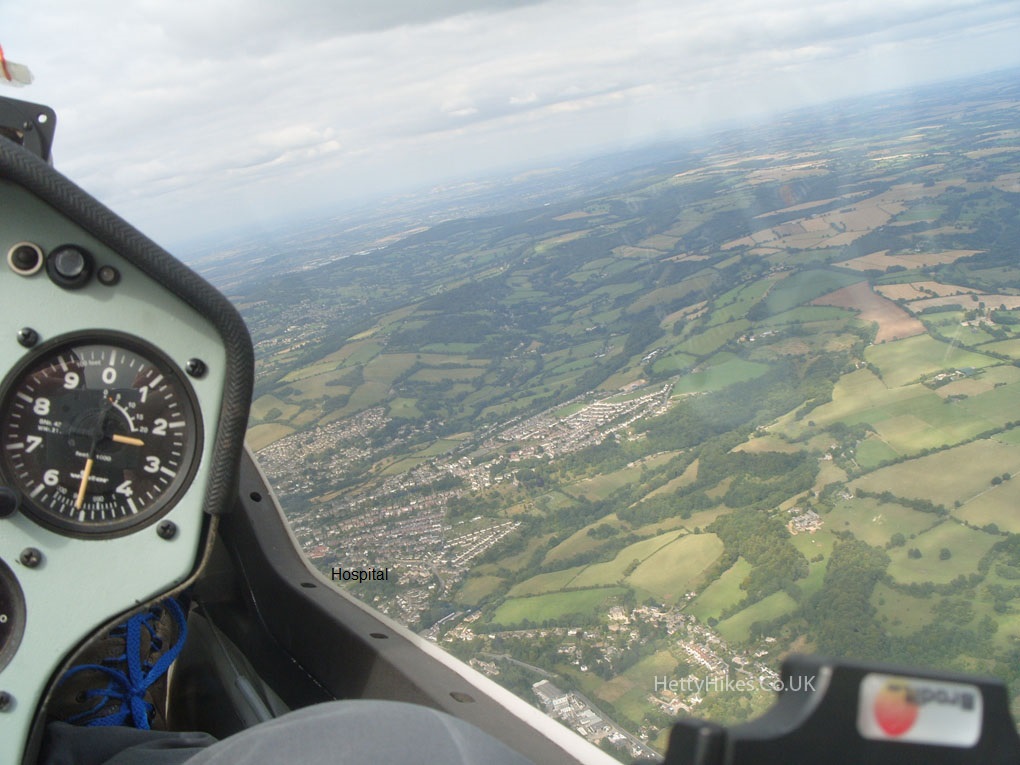 After about 30 minutes flying, Mr H comes into land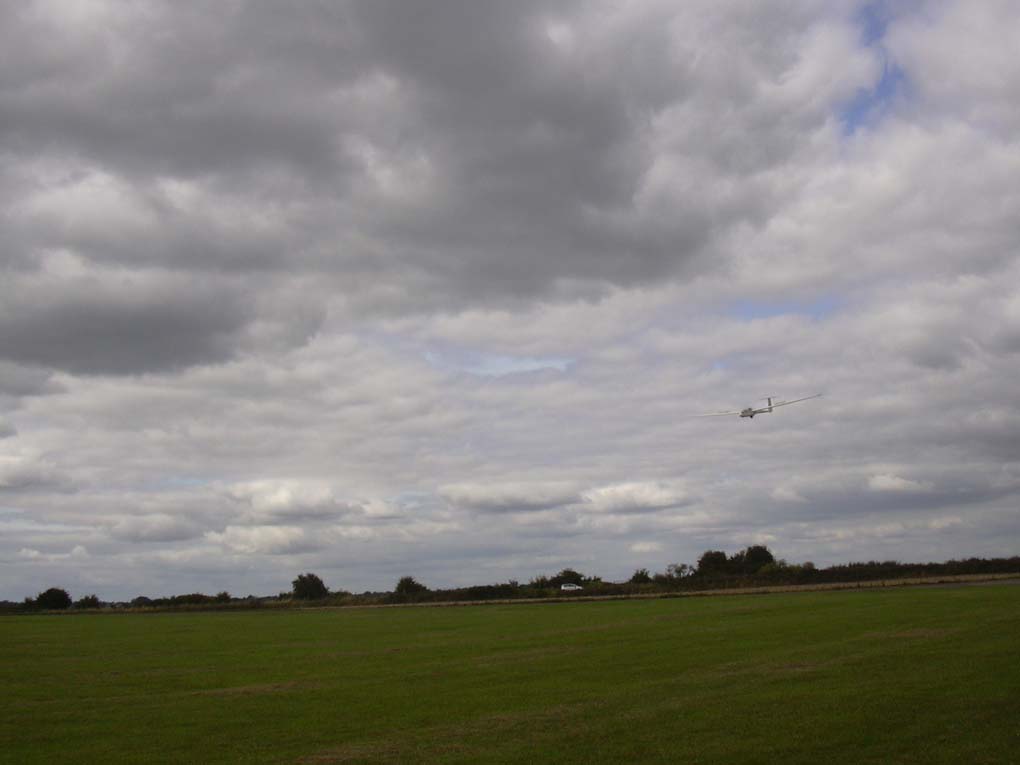 Back on terra firma, Mr H helps to put the glider back on the runway for someone else to have a go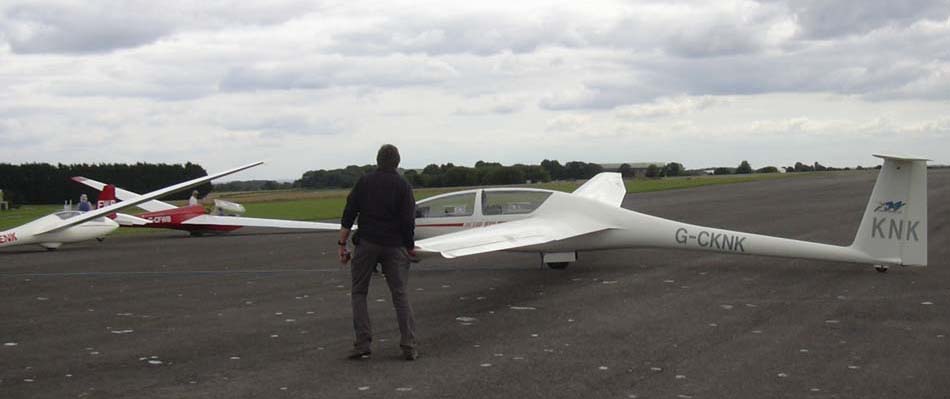 Mr H had a wonderful time!
All images on the website copyright of HettyHikes.co.uk