Sussex
Originally a Roman Fort, then a village, William the Conqueror and his army landed here in September 1066, when the sea still lapped the site. The sea is now nearly a mile away.
 English Heritage – Pevensey Castle, Sussex
22nd October 2014                                                             All photos by Hetty
A Norman castle was built within the Roman fort. It was a ruin by the 16th century.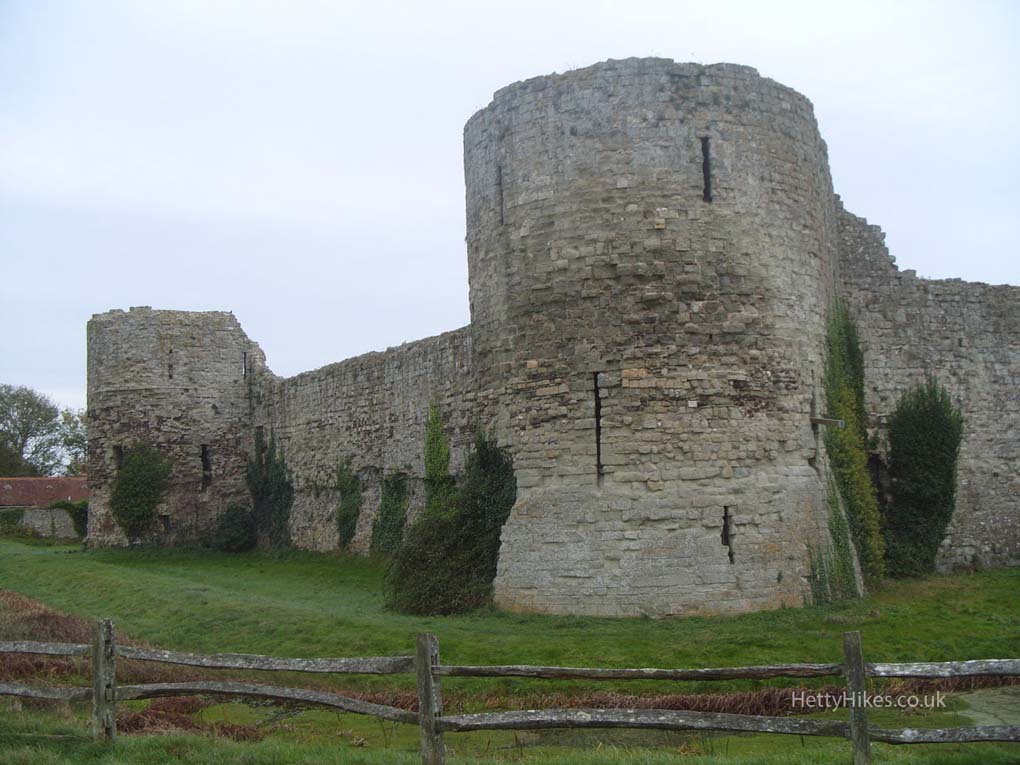 A moat still surrounds the castle (it would have been wider and deeper)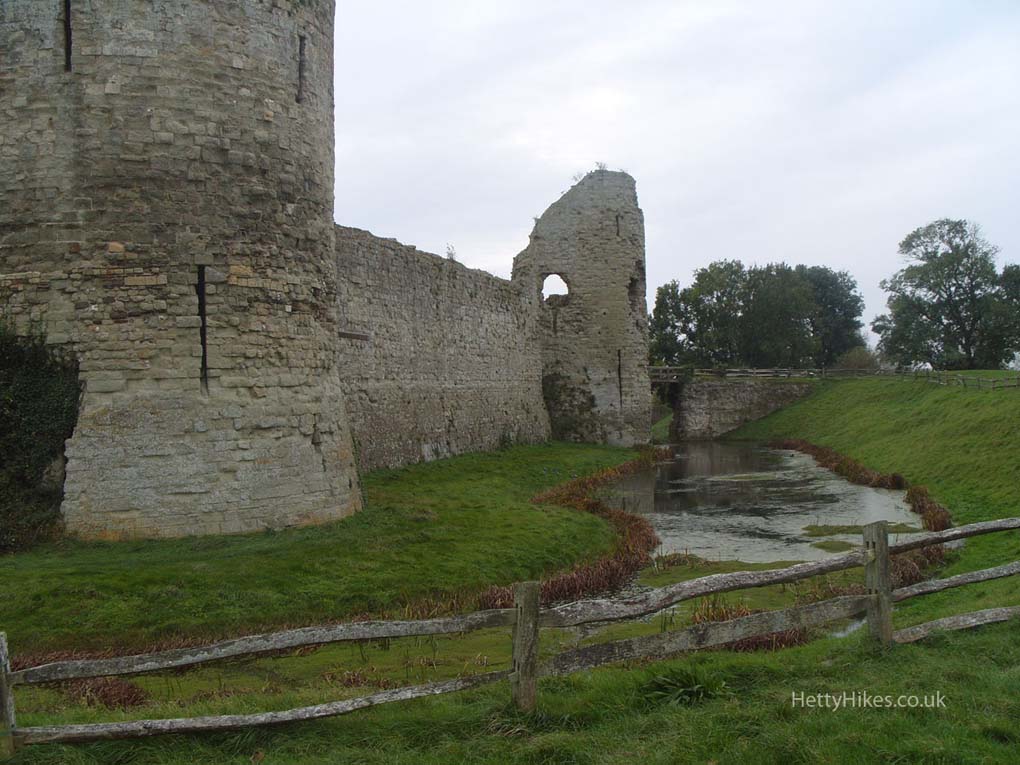 Remains of the keep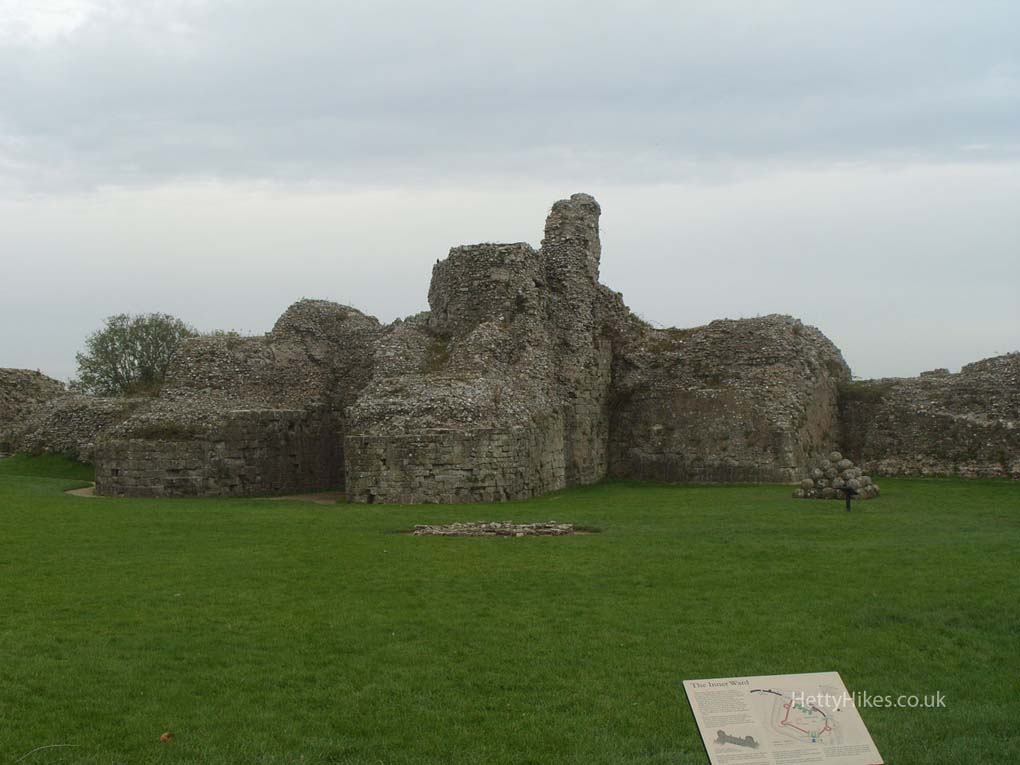 These large stone balls were used in a trebuchet – a type of catapult that was used as a siege engine in the Middle Ages.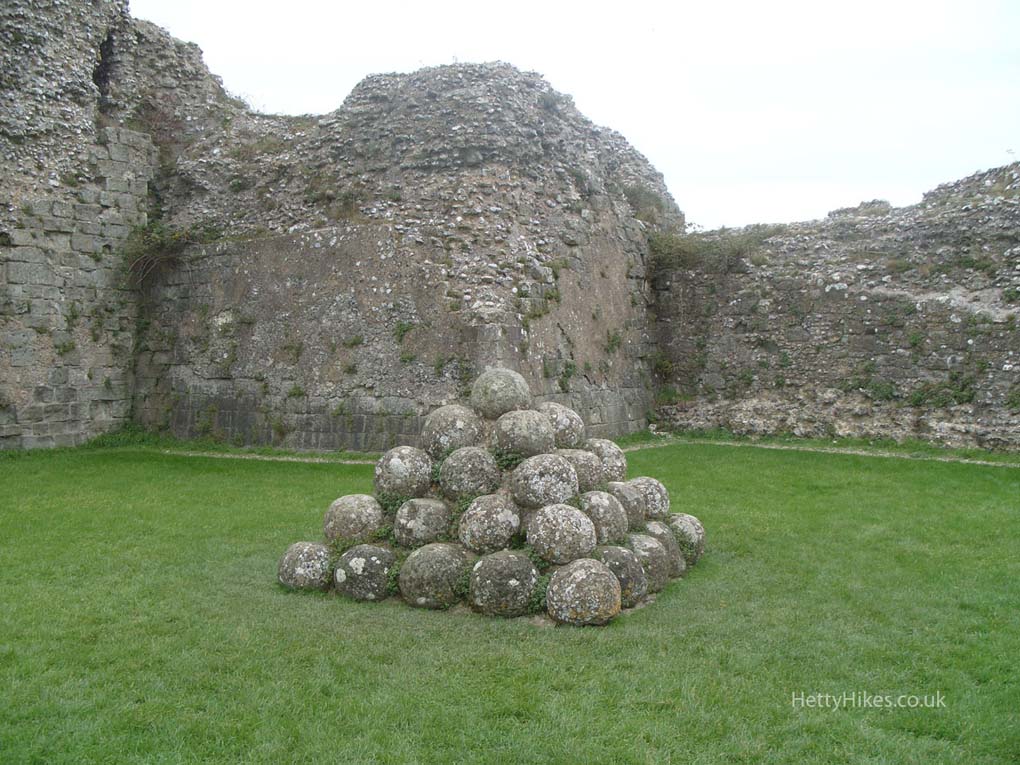 There are the stone foundations of a small chapel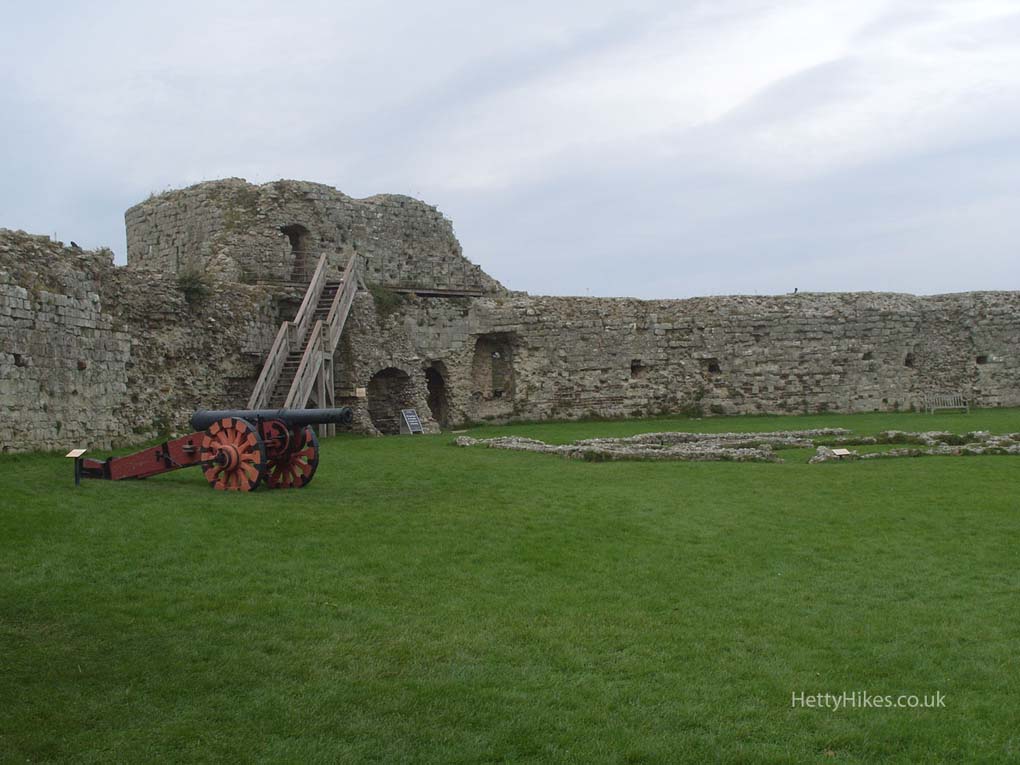 Elizabethan canon on replica carriage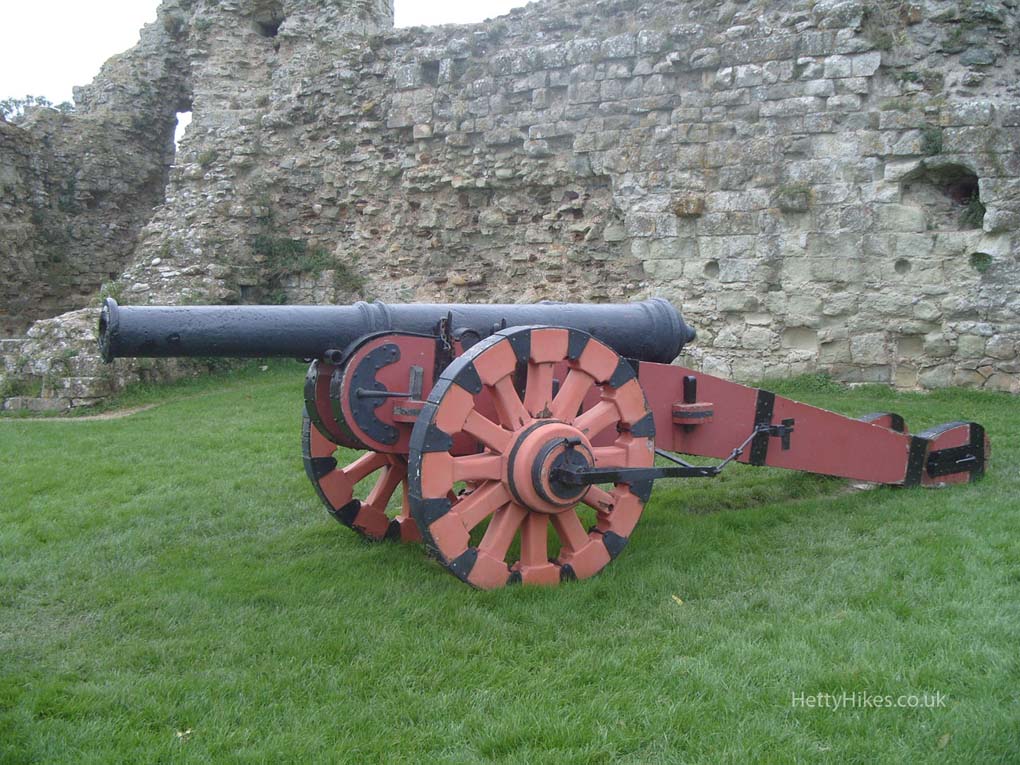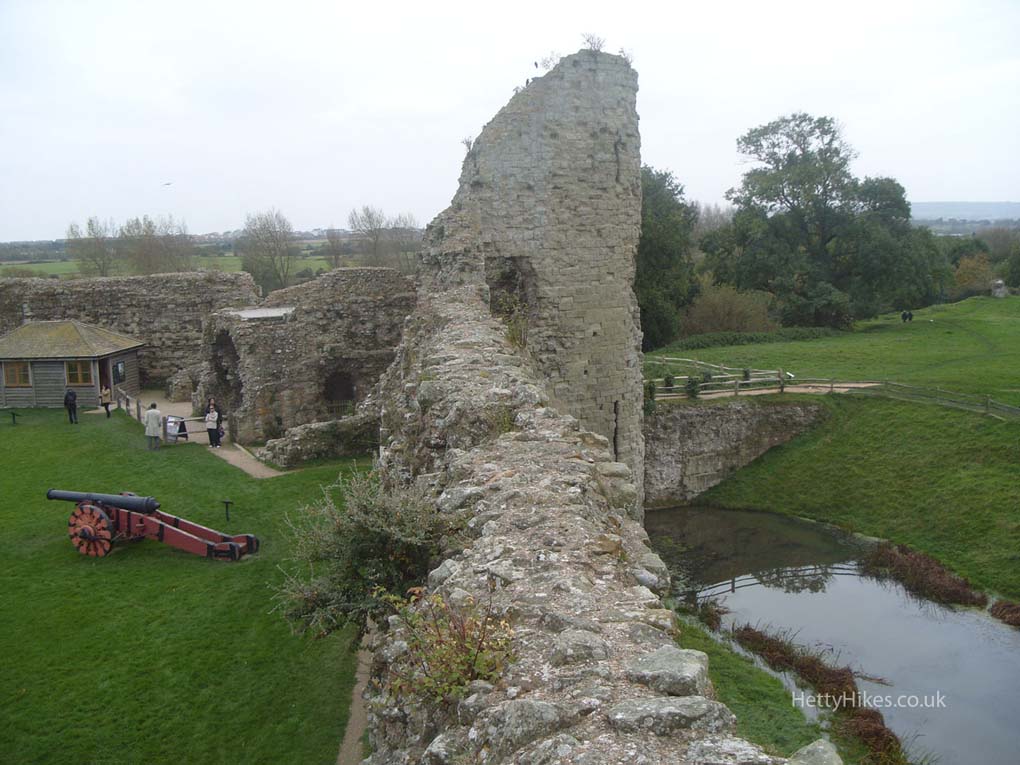 The castle was used in WW2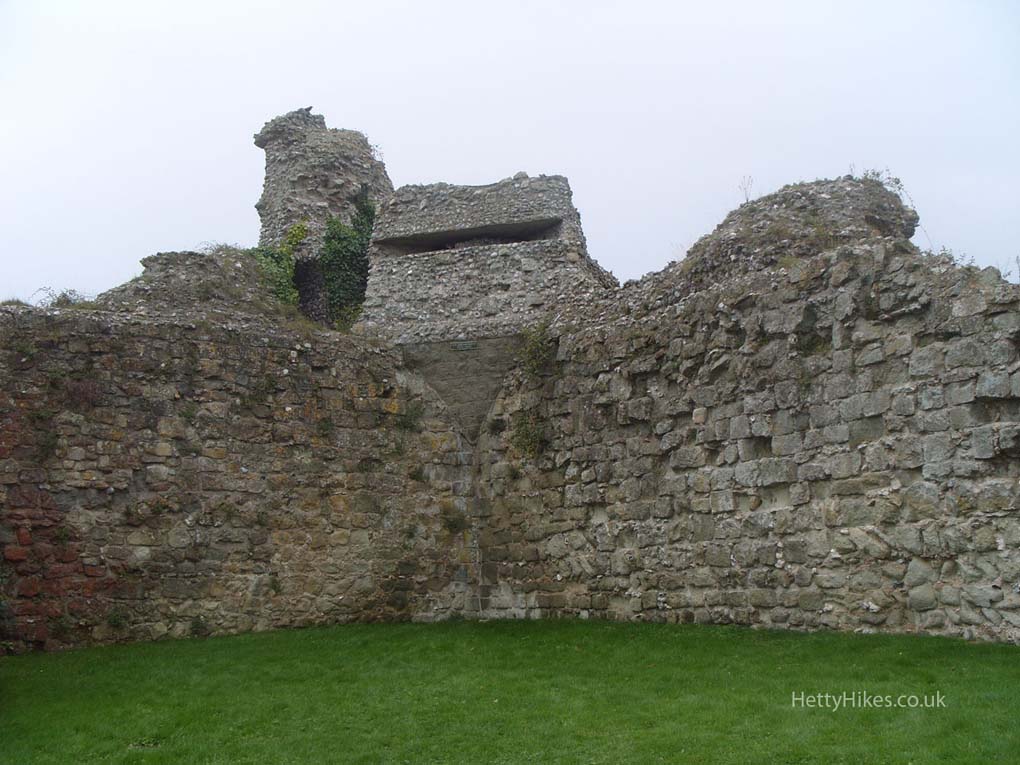 Roman walls with towers still stand on 3 sides, up to 8m high – 2/3 of their original height.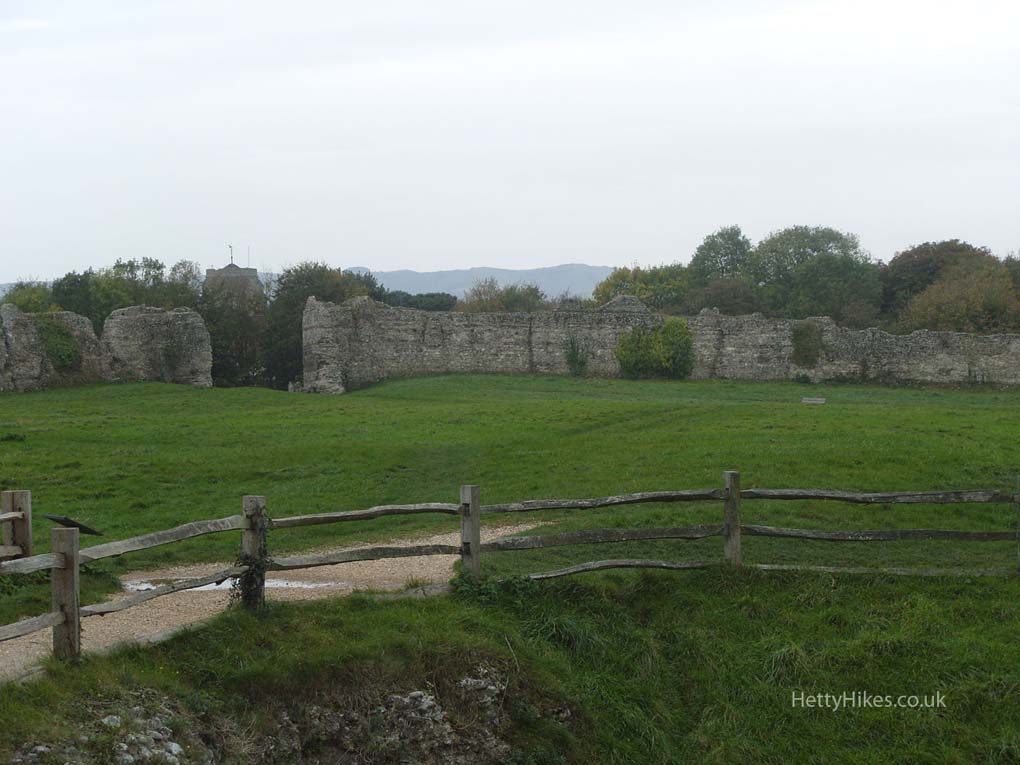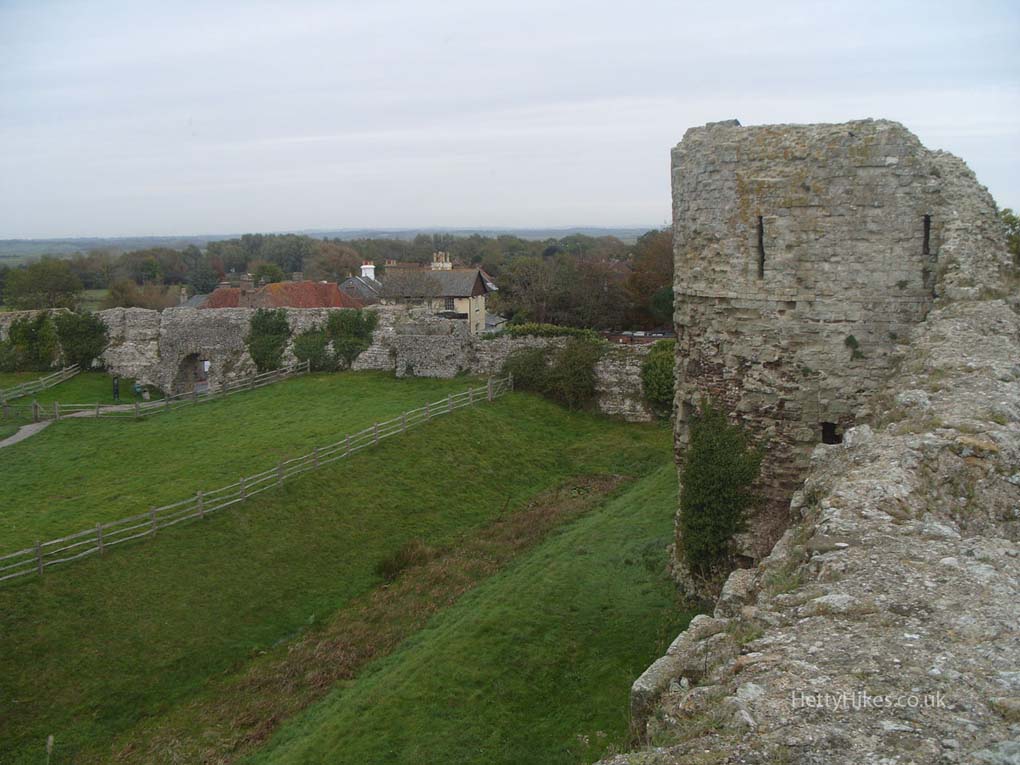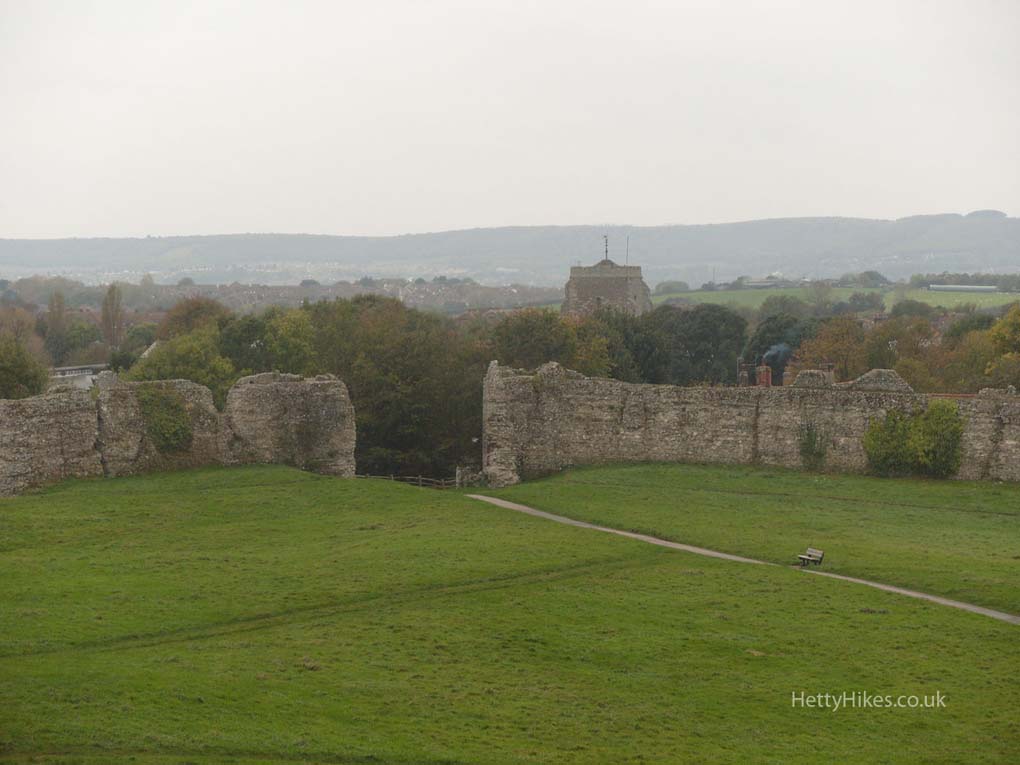 All images on the website copyright of HettyHikes.co.uk