Sussex                                                                                                       All photos by Hetty
25th April 2017
SEVEN SISTERS COUNTRY PARK                                              Map of walk
We parked by the Visitors Centre
then walked by the Cuckmere River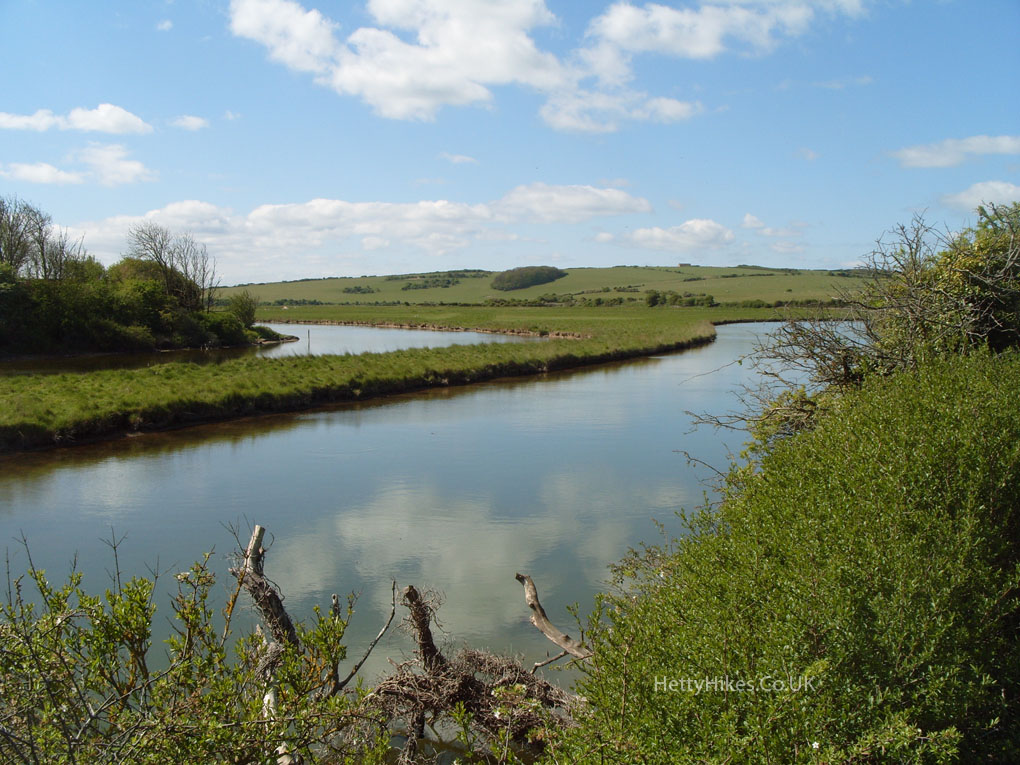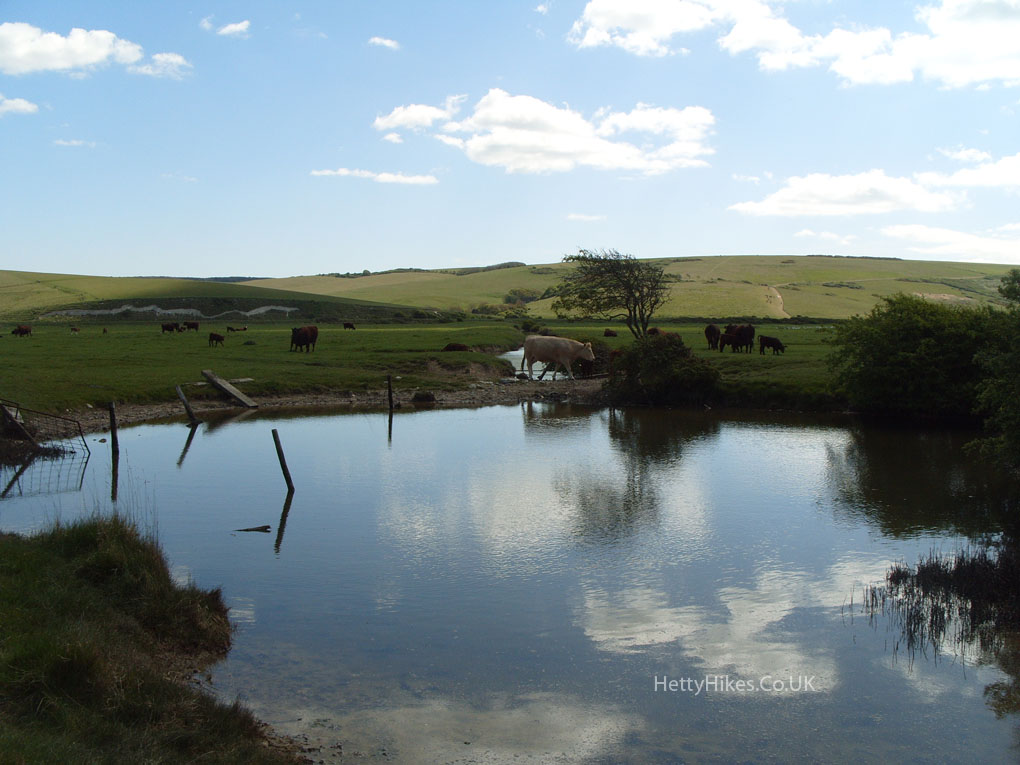 to a lovely view of the Seven Sisters white cliffs
You can see Birling Gap coastguard cottages and the Belle Tout lighthouse – see below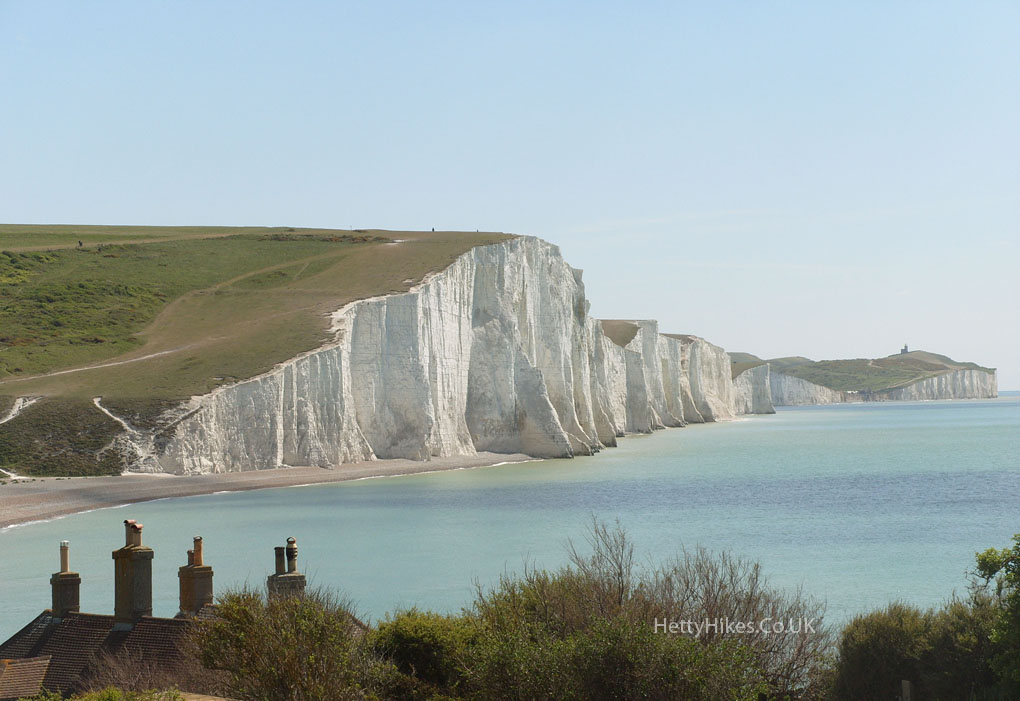 To the west the cliffs are red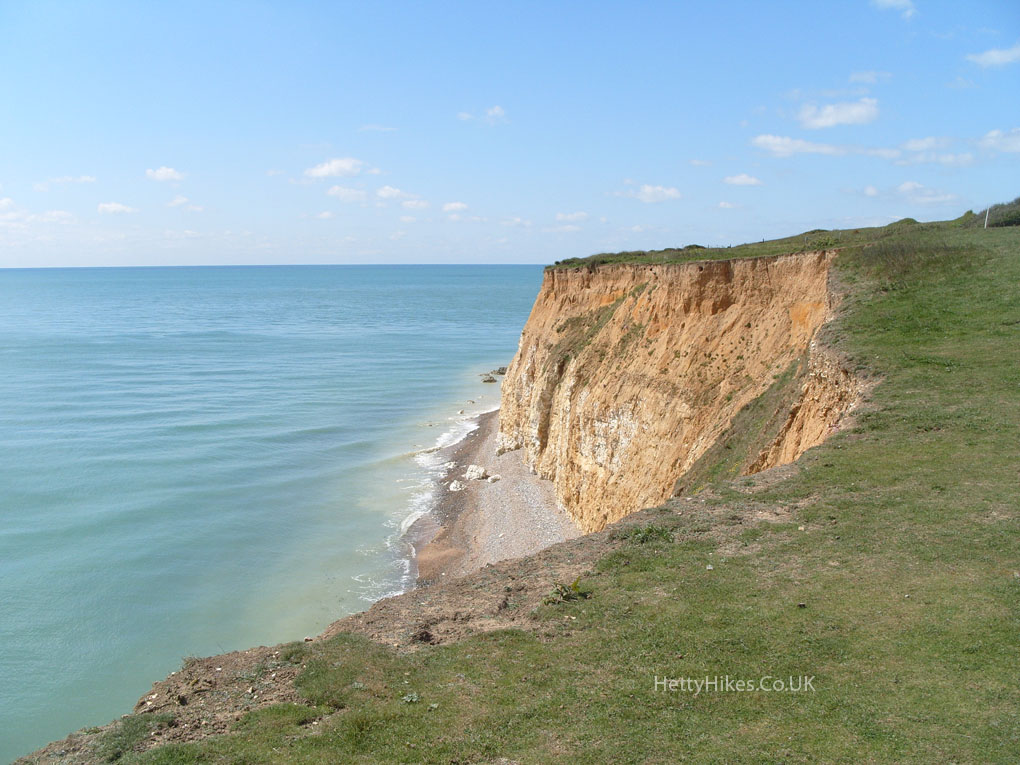 Cuckmere Haven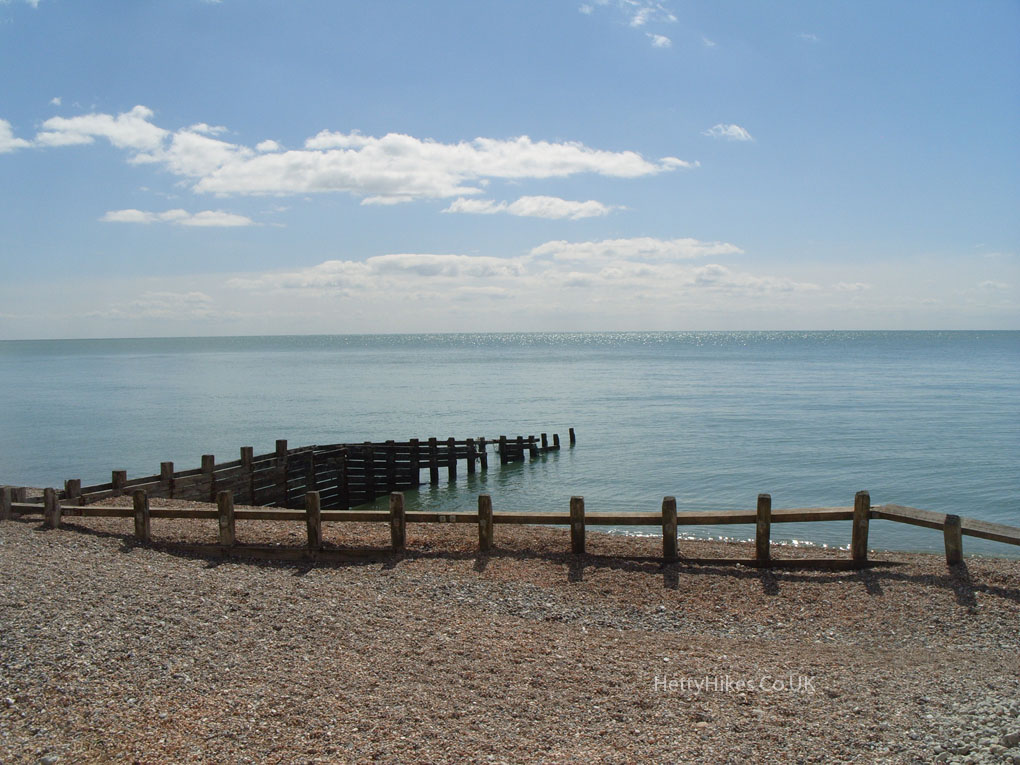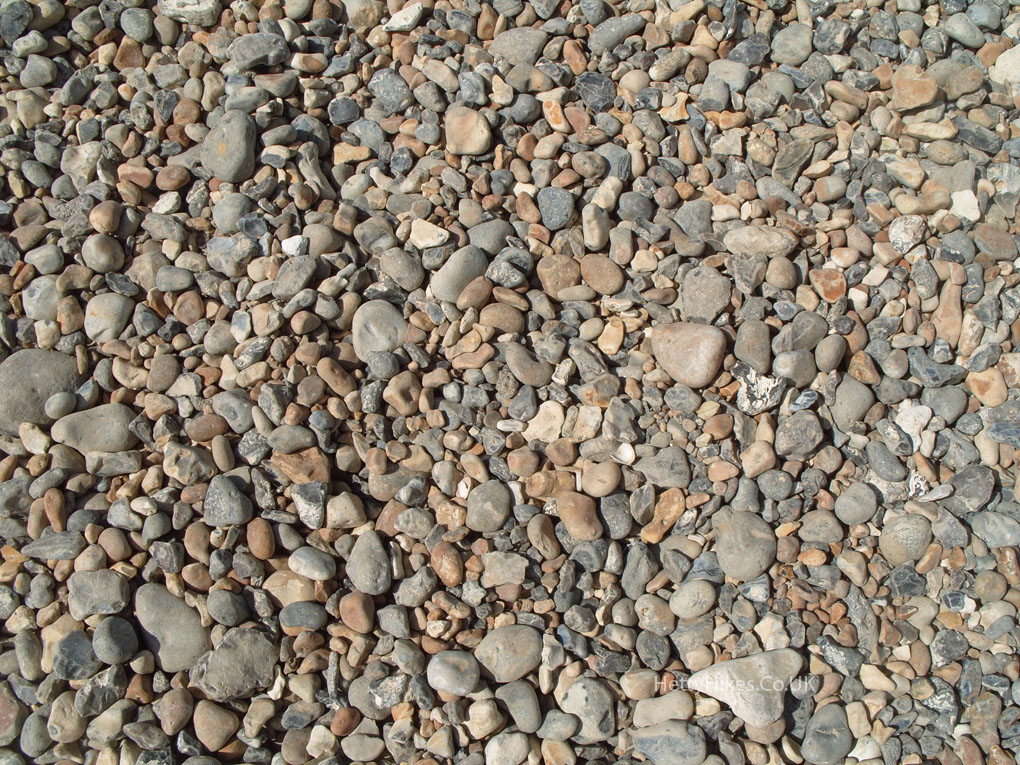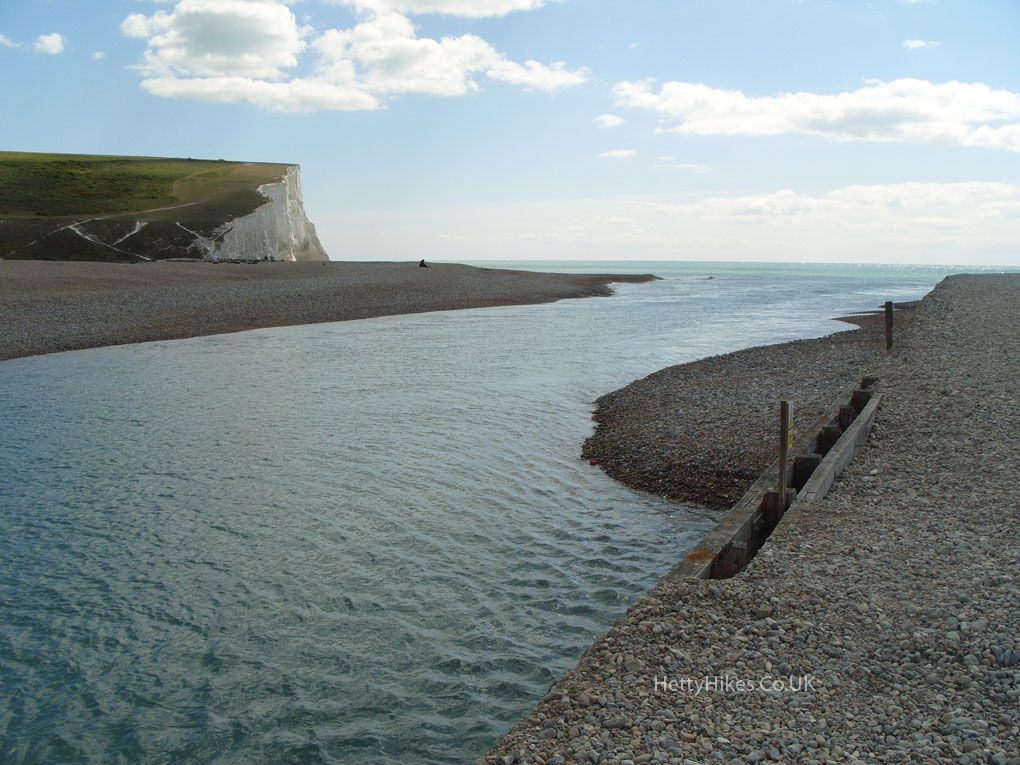 Man standing on a surf board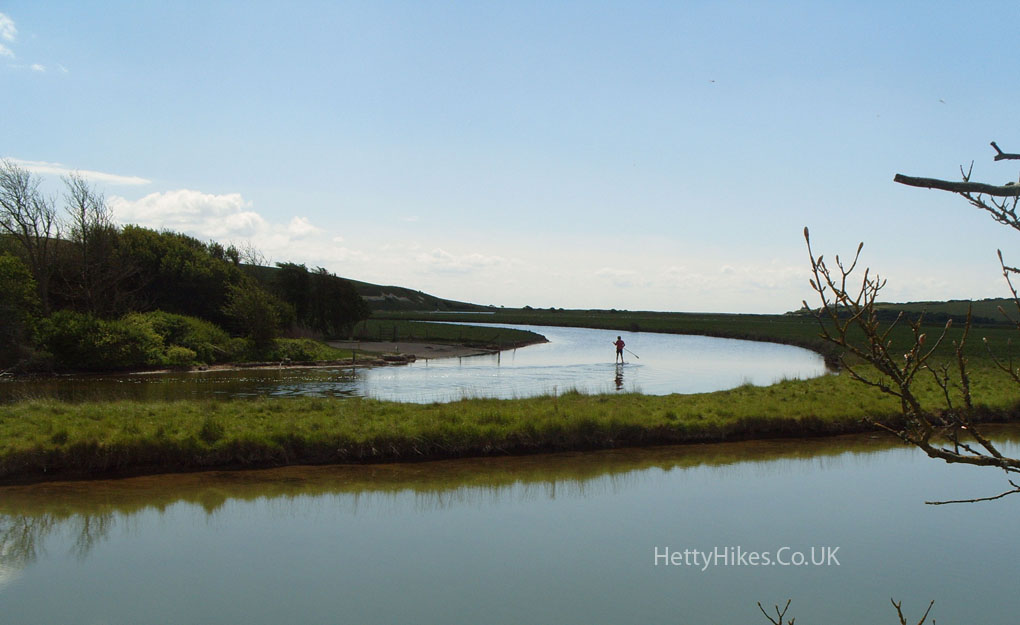 23rd October 2014

It was a grey day, but the cliffs were still dramatic. We stopped at Beachey Head for a short walk, then went for an invigorating walk from Birling Gap.
View towards Eastbourne from Beachey Head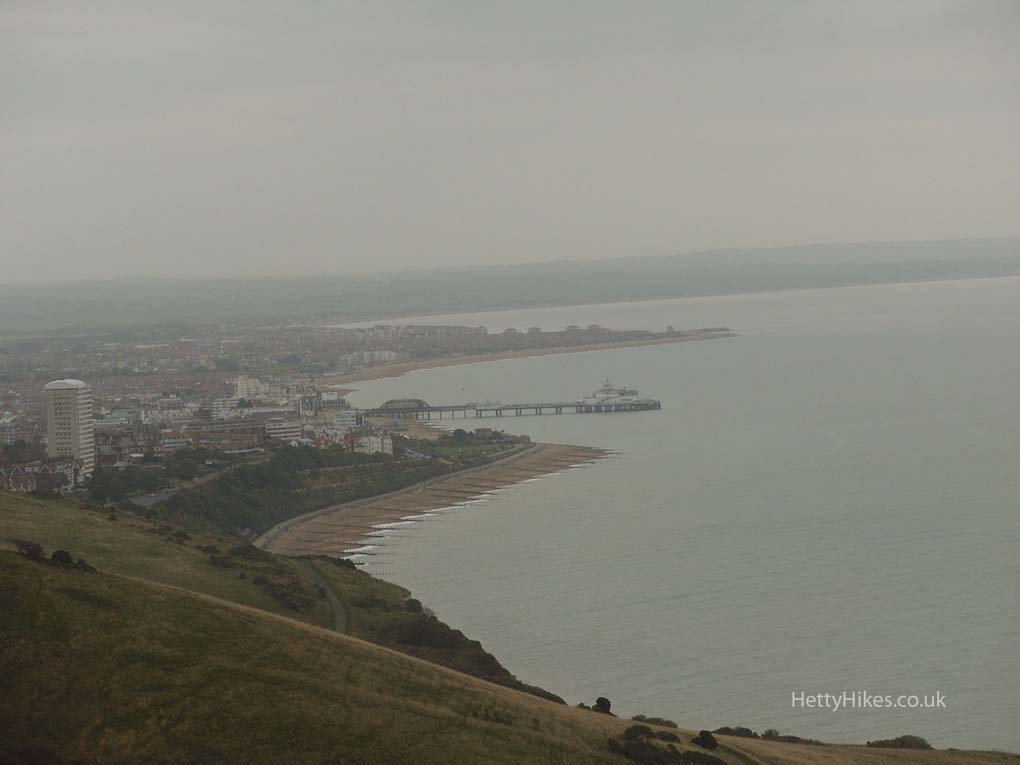 Beachey Head Lighthouse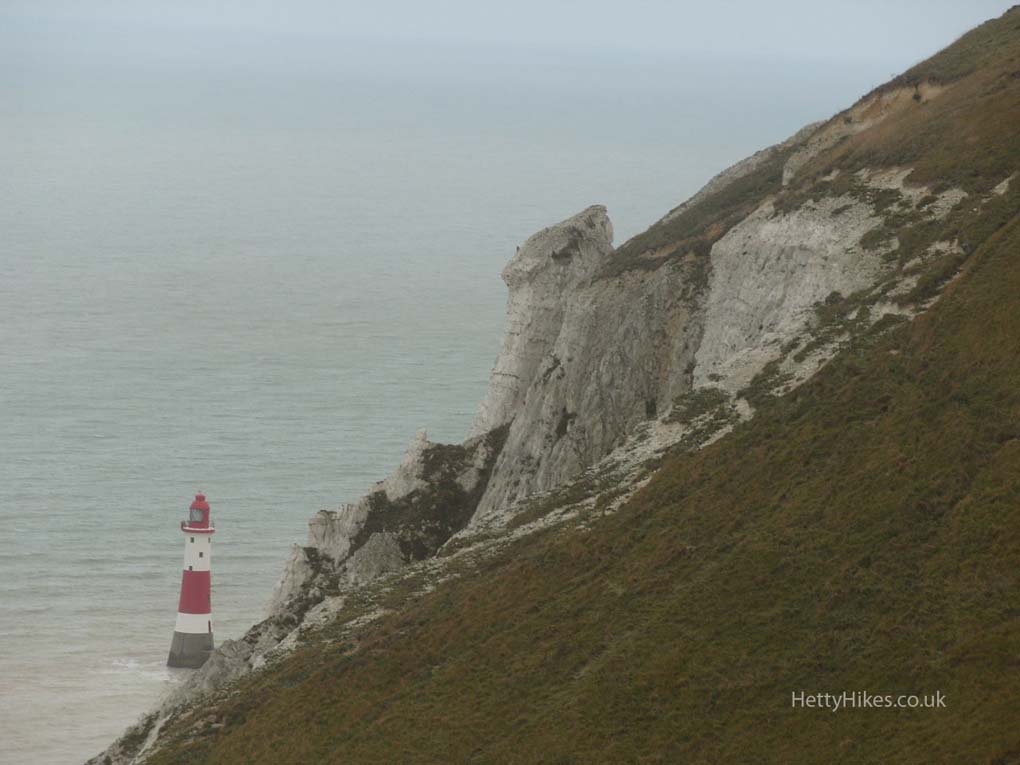 Looking west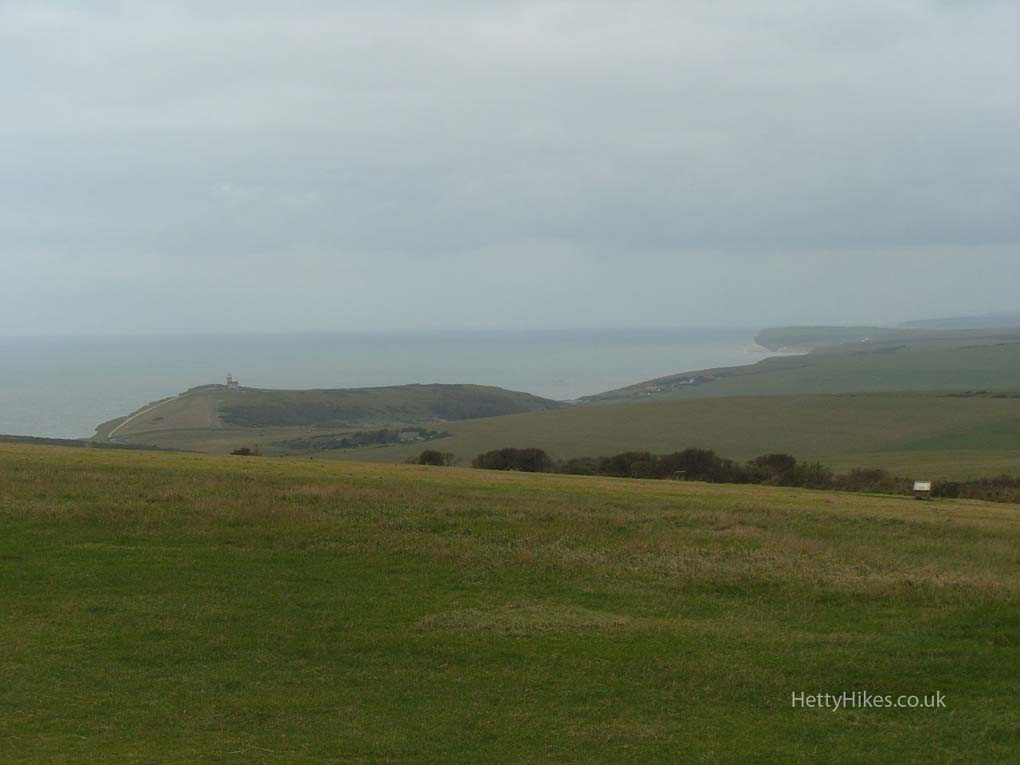 Birling Gap                   National Trust – Birling Gap & The Seven Sisters, Sussex
The Seven Sisters are 7 white peaks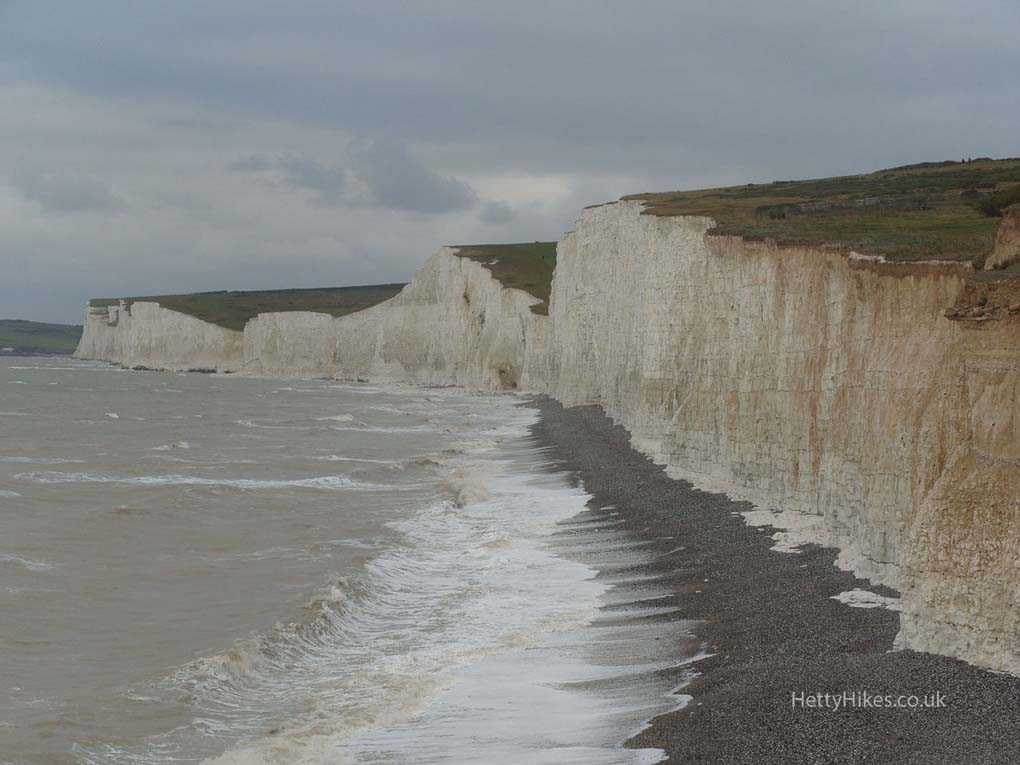 The visitor centre and cafe are very near the edge now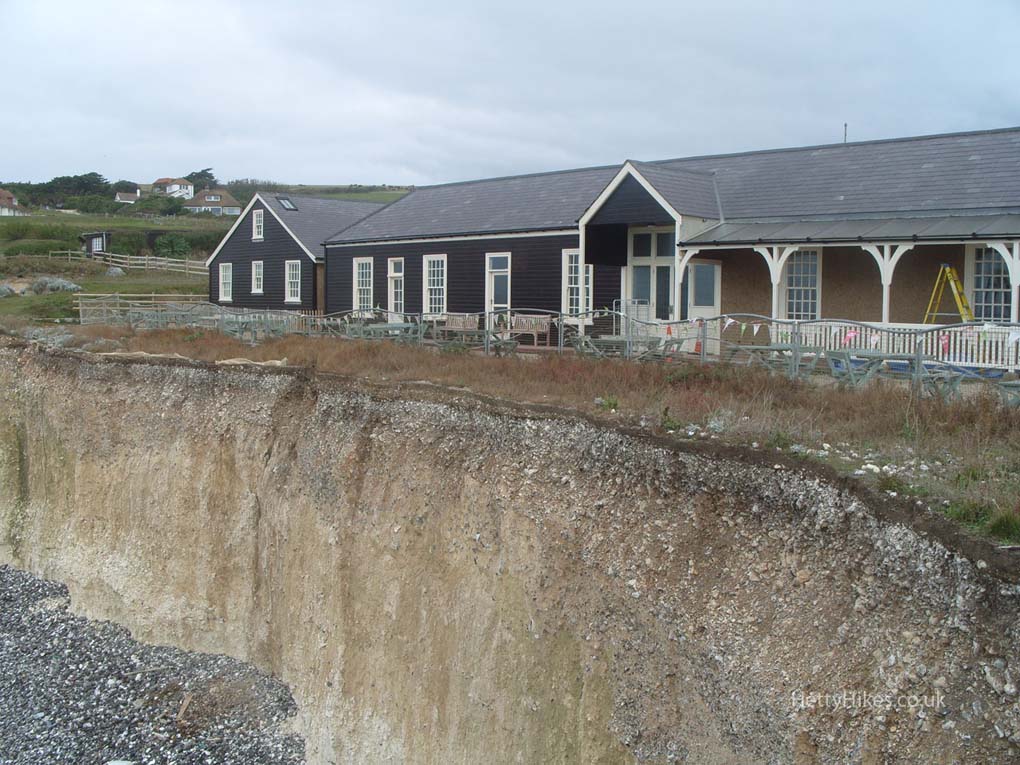 This was a row of 7 coastguard cottages built in 1878, now 4 are left. One was demolished in March 2014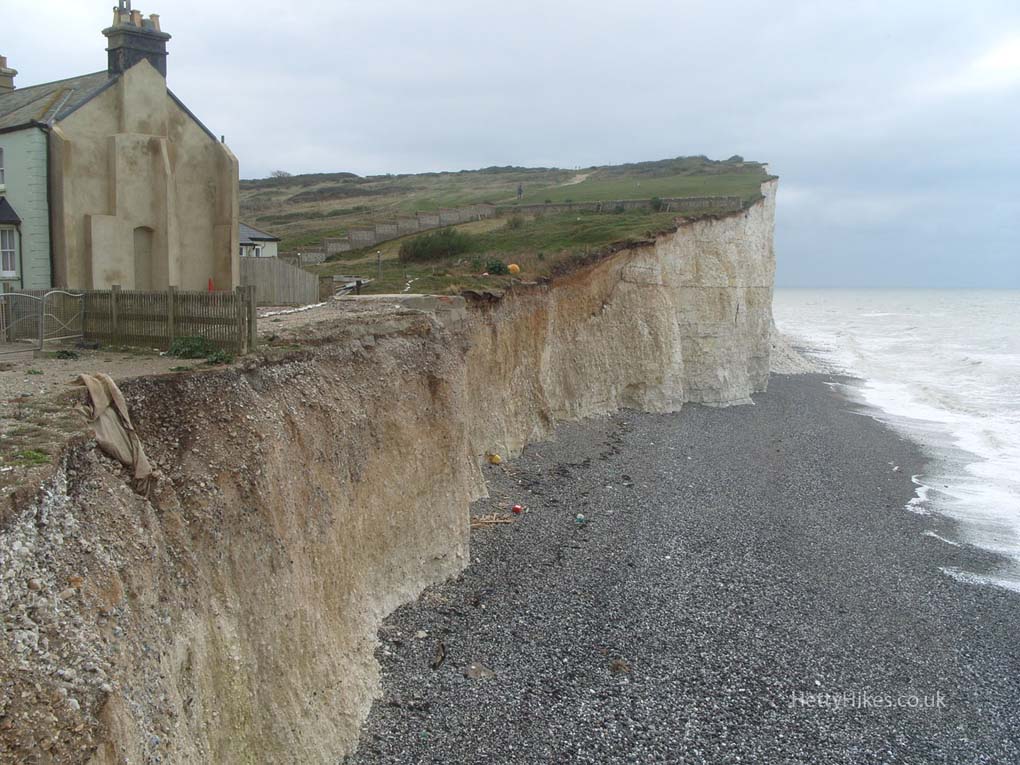 A very undulating walk along the cliffs – it is quite steep in places.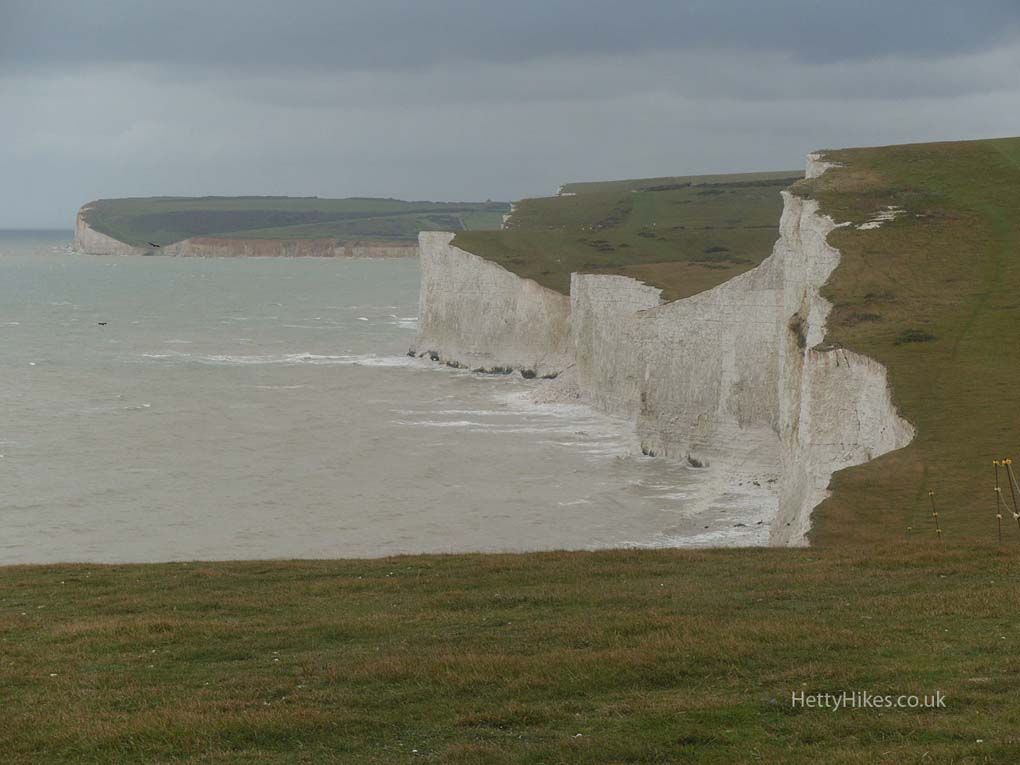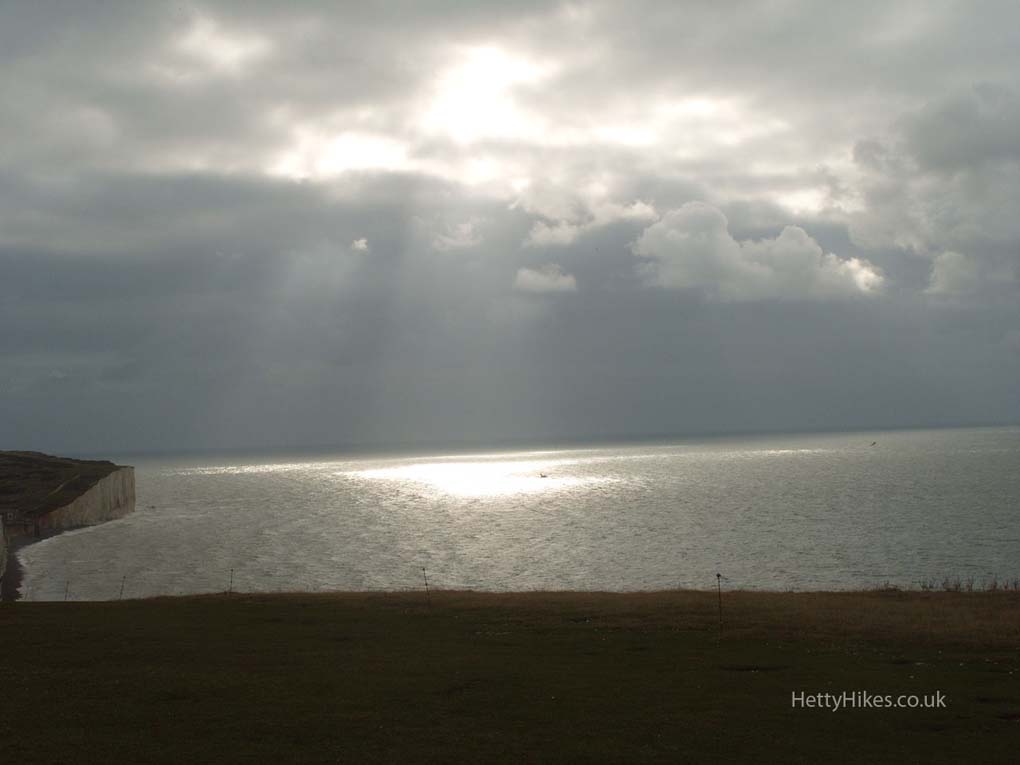 Looking back to Birling Gap and the Belle Tout Lighthouse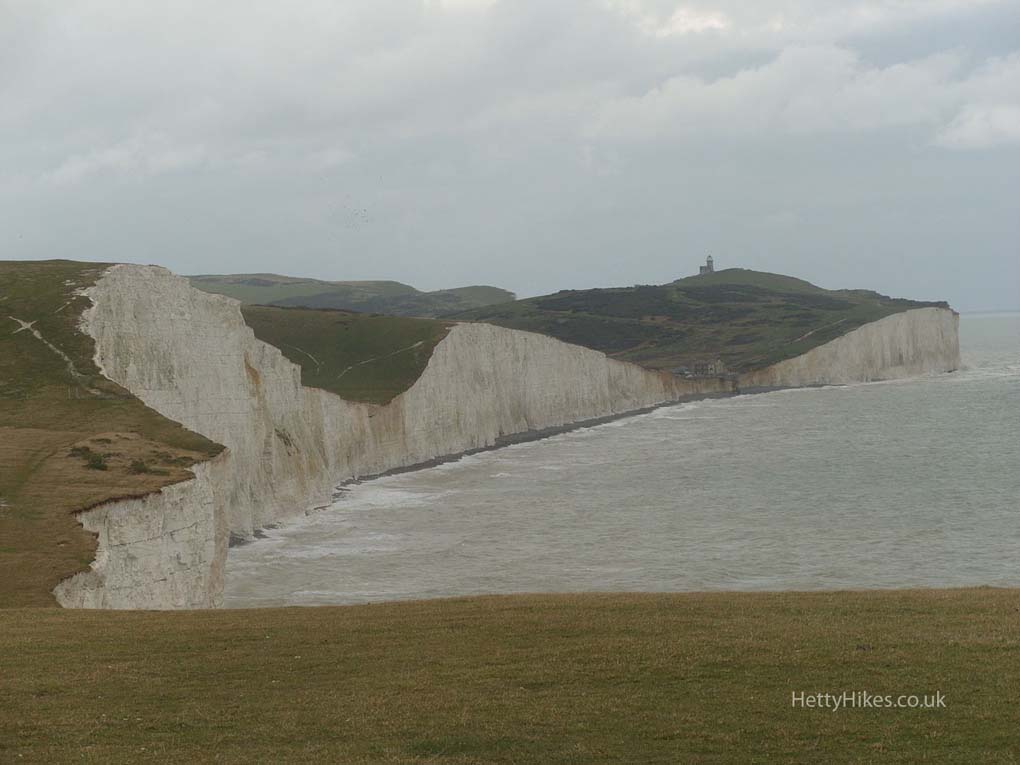 All images on the website copyright of HettyHikes.co.uk