Sussex
This is where the Battle of Hastings took place on 14th October 1066, when  William, Duke of Normandy, was victorious and Harold, King of England, died.
English Heritage Battle Abbey and battlefield, Sussex
22nd October 2014                                                                             All photos by Hetty
The battlefield – William was at the bottom of the hill, and Harold at the top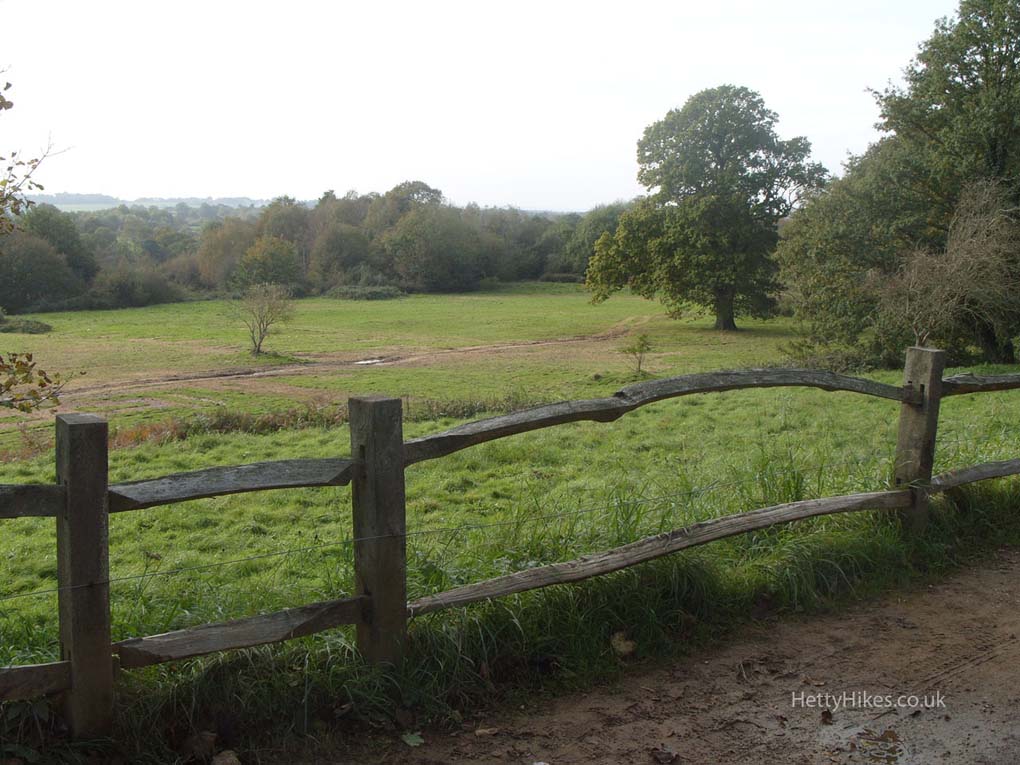 The battlefield has survived because it became part of a Benedictine Abbey founded by King William 'the Conqueror', in atonement.
This marks where the Abbey's altar was, on the spot where King Harold is said to have died. (According to the Bayeux Tapestry, with an arrow in his eye).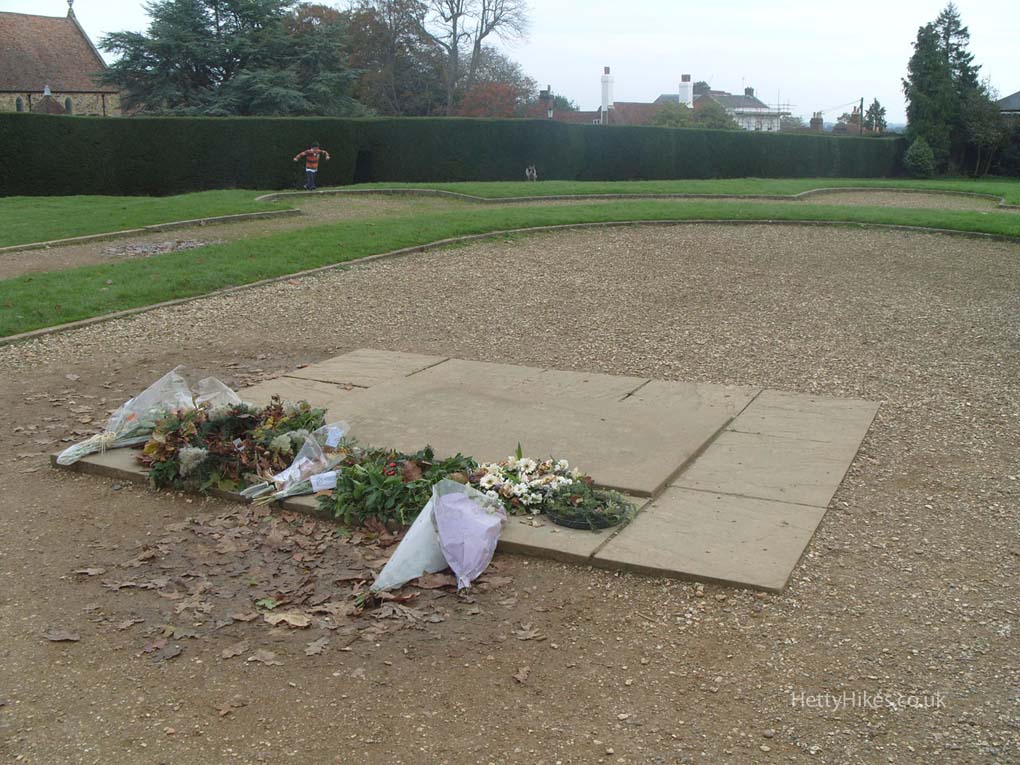 Abbey ruins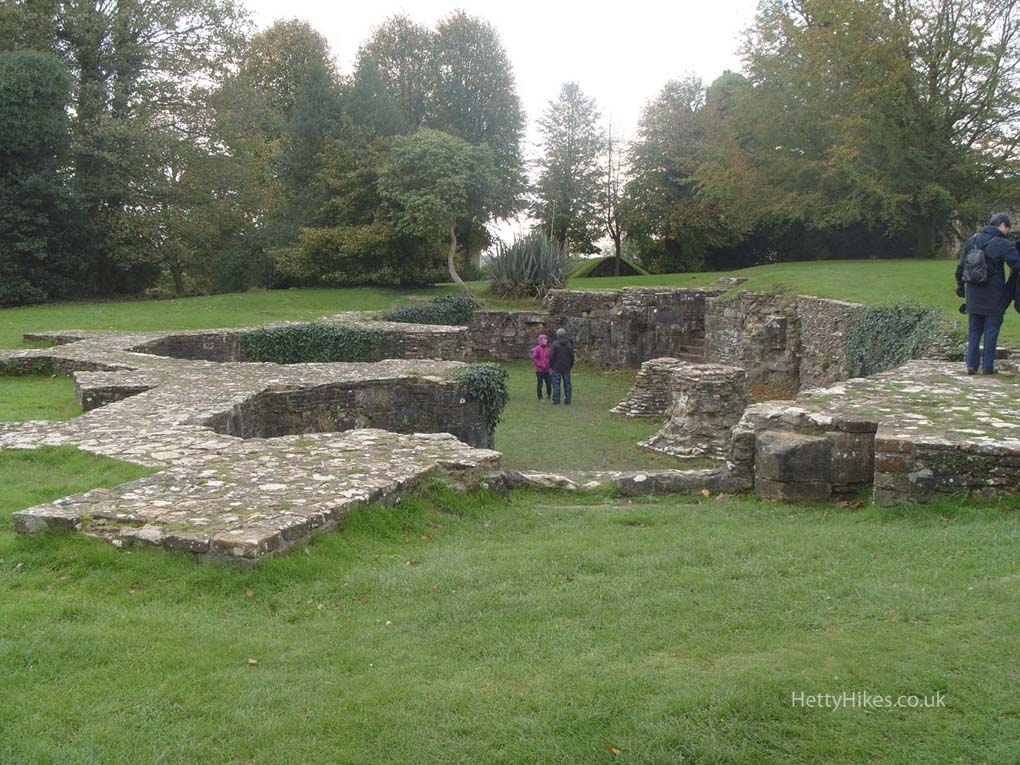 16th-century courthouse and 14th century Abbey Gatehouse, seen from the market place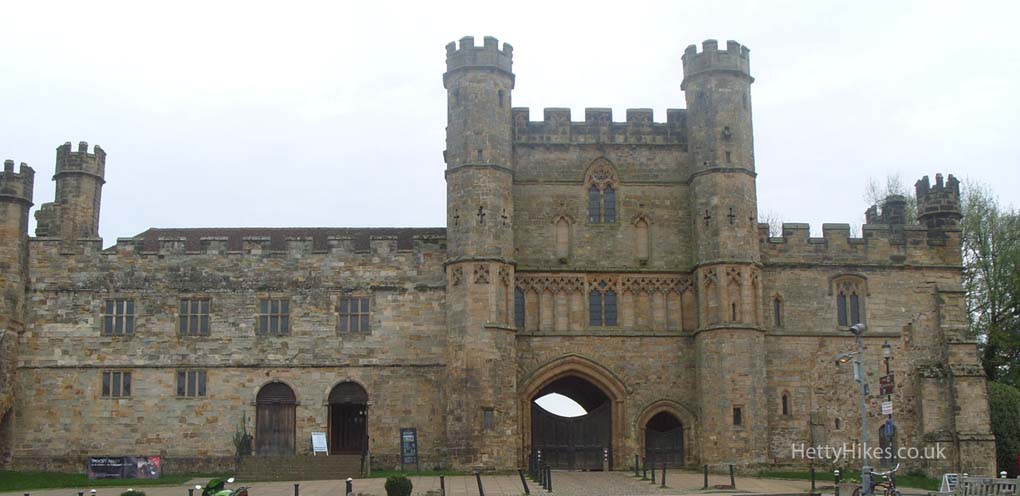 The Gatehouse and courthouse from the outer courtyard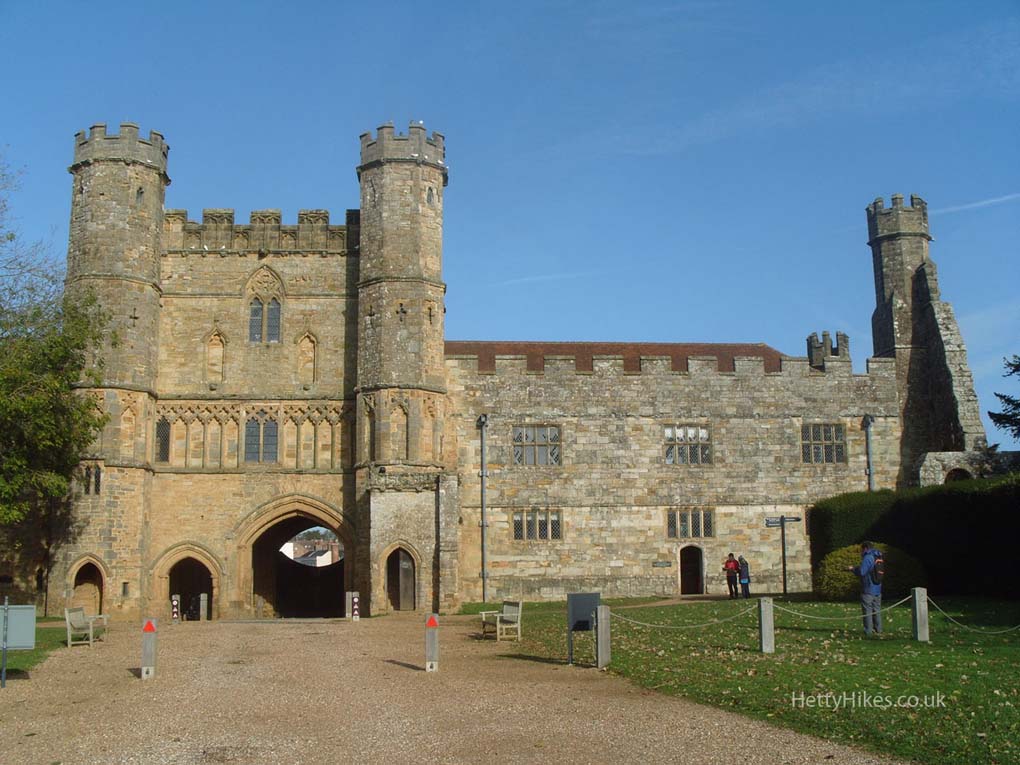 Oldest part of the Gatehouse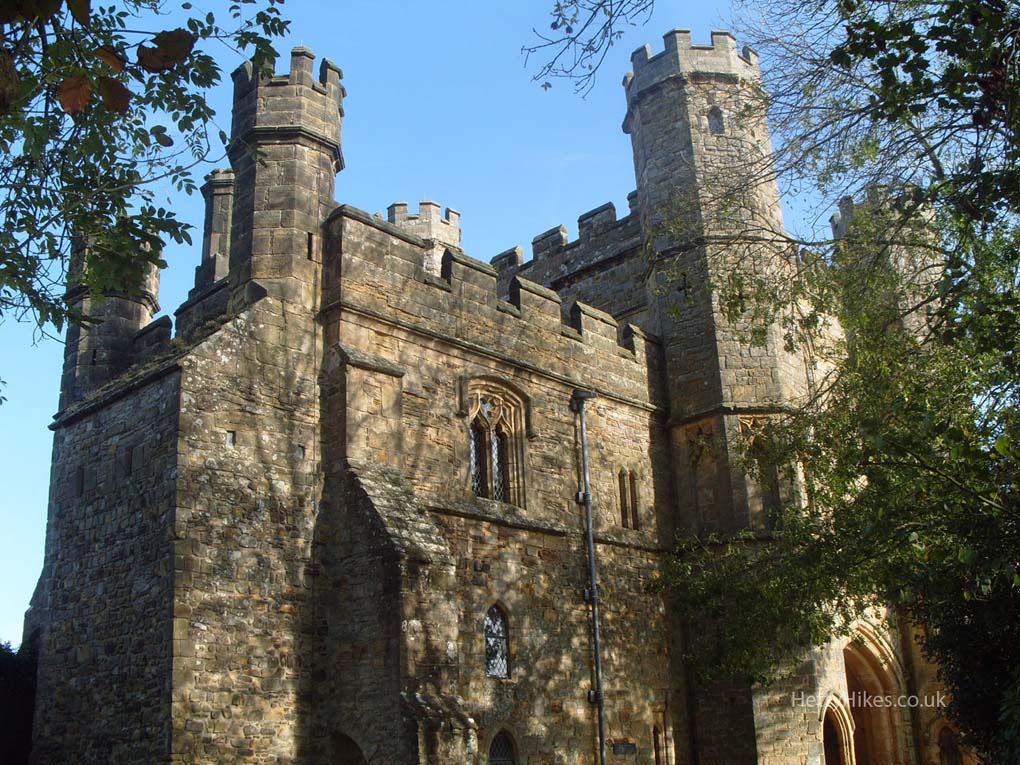 The under-croft, remaining from the guest range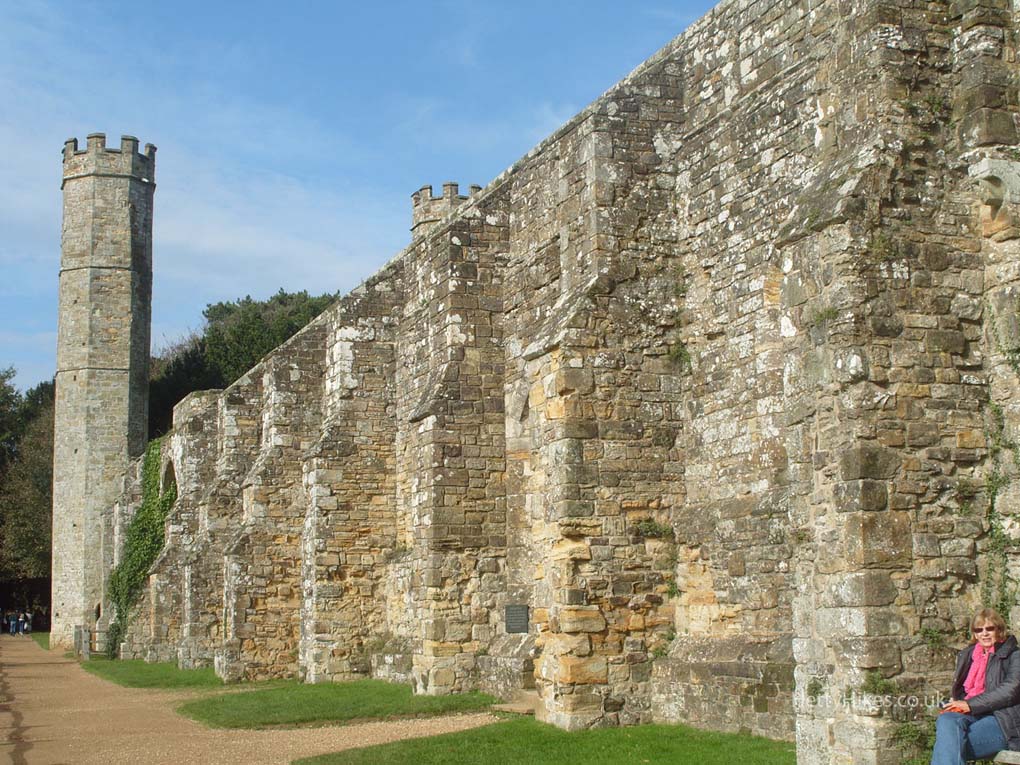 The monk's dormitory, was on the first floor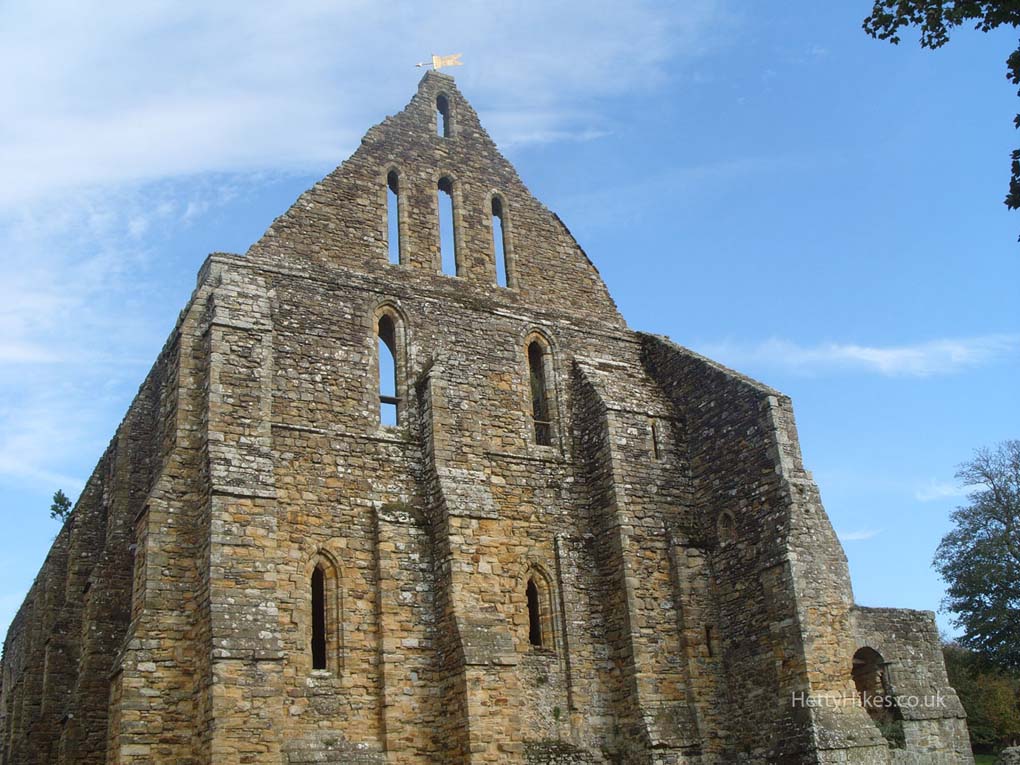 Monastery remains, with 1818  thatched dairy behind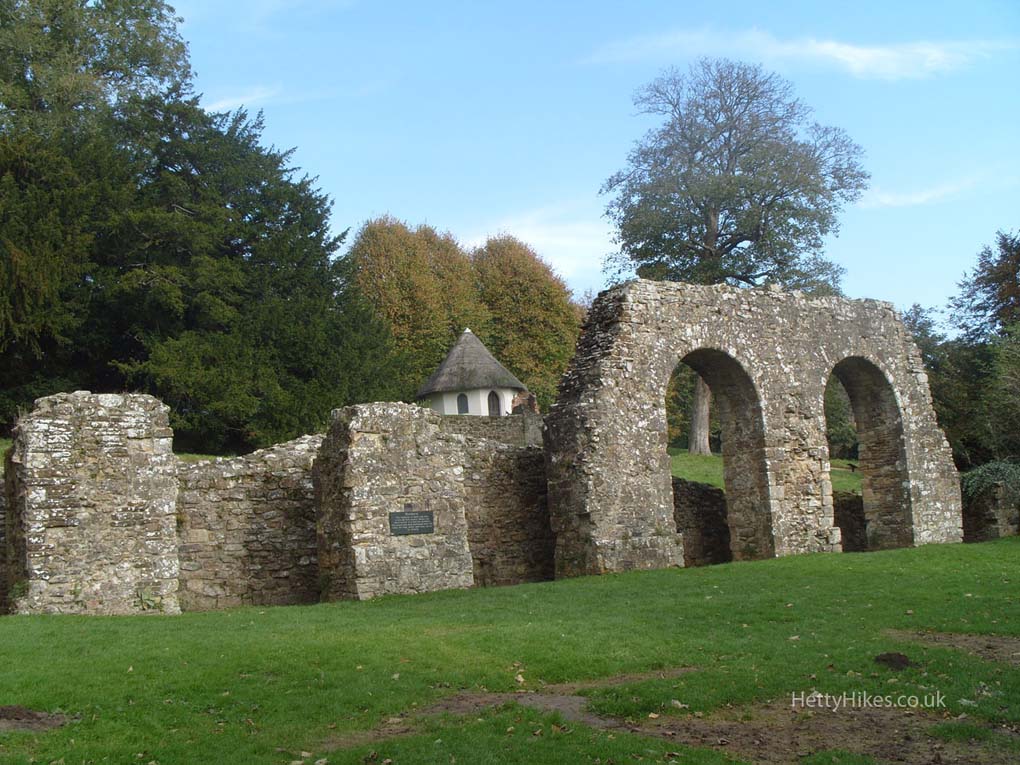 Ground floor under the monk's dormitory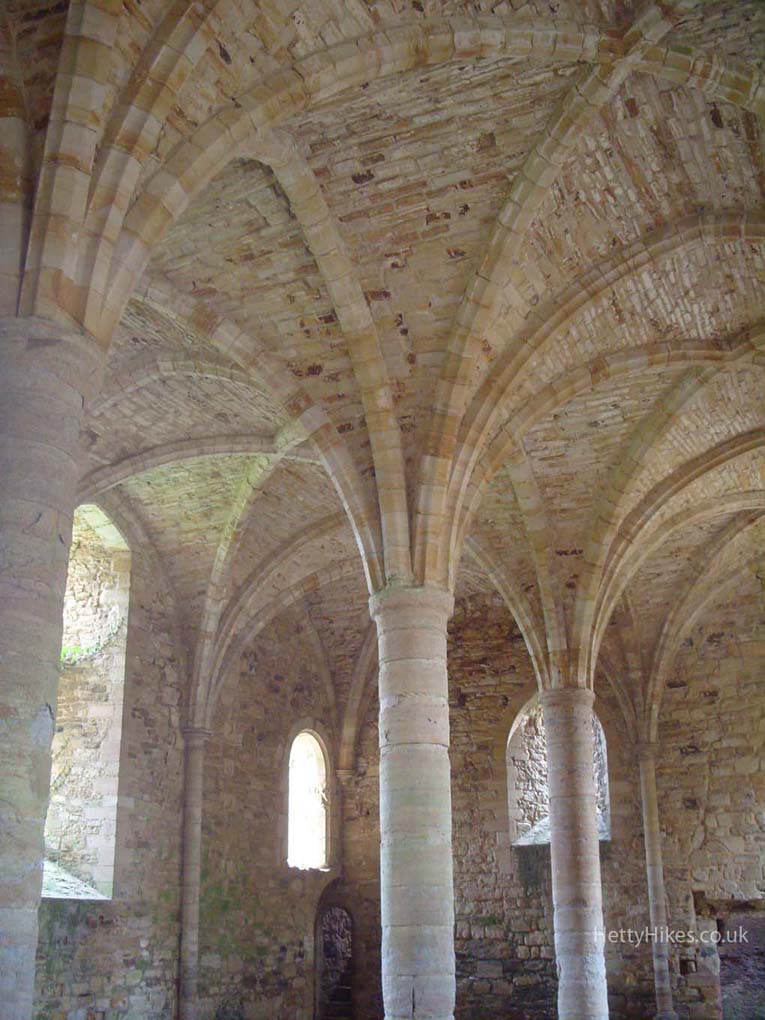 After the dissolution of the monasteries in 1538, it became a country estate.
The abbot's lodging became a house, which since 1922 has been a school.It was rebuilt after a fire in 1931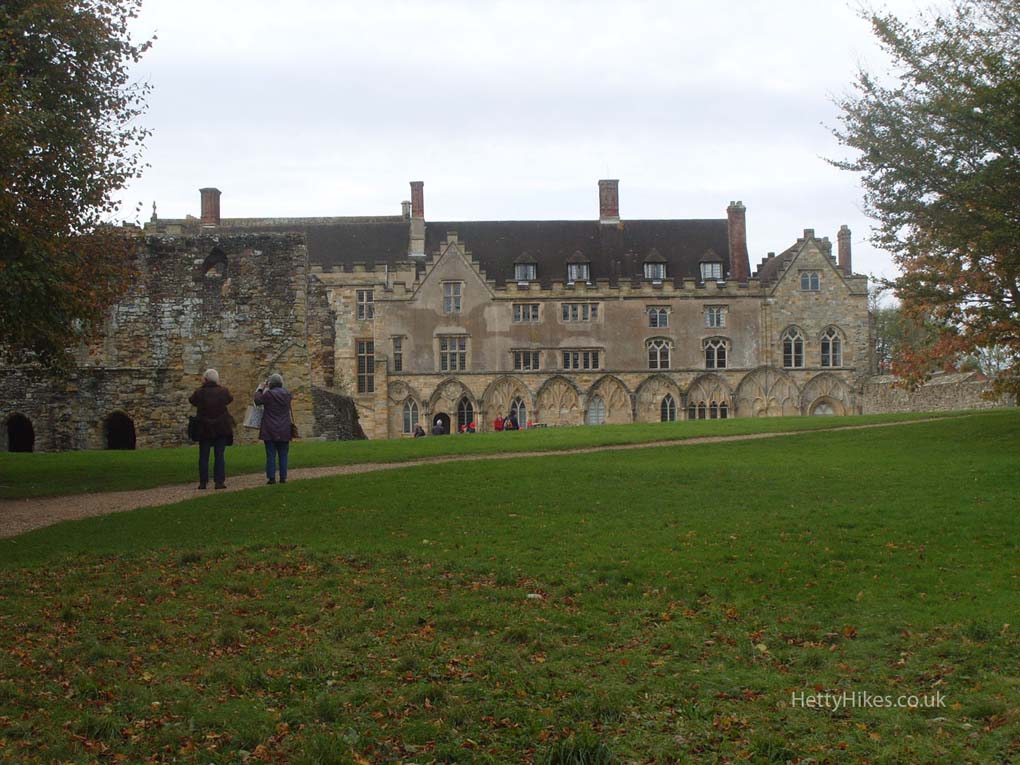 These were the cloisters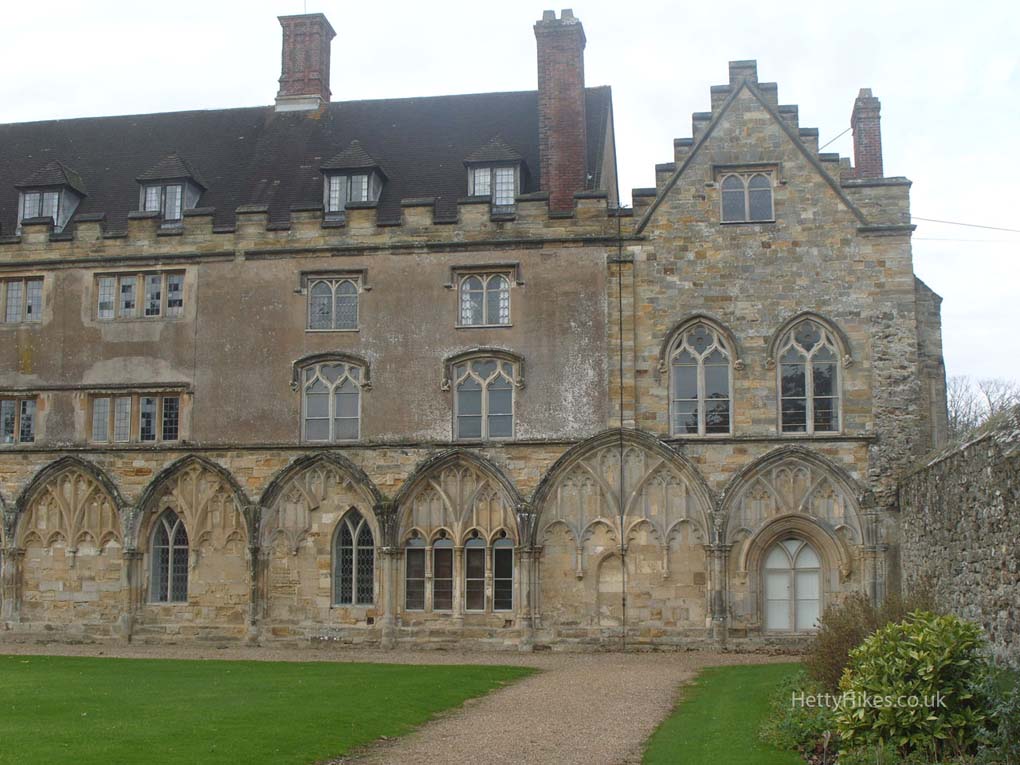 The other side of the school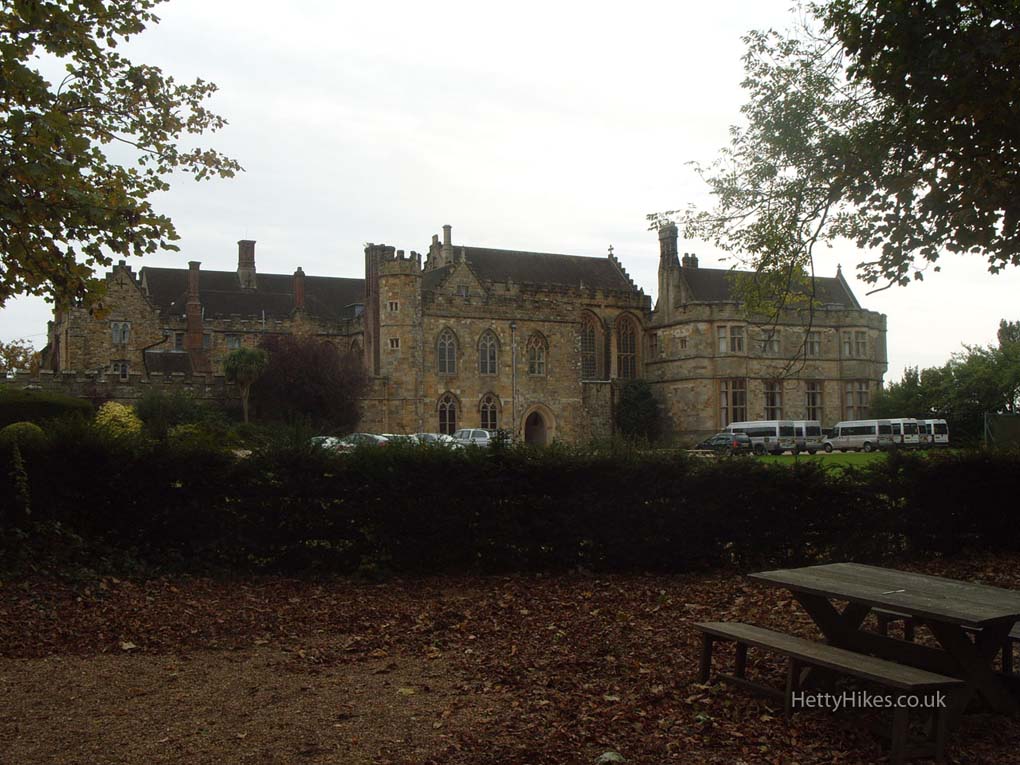 This was the Duchess of Cleveland's walled garden – the mid 19th century layout of the garden has been recreated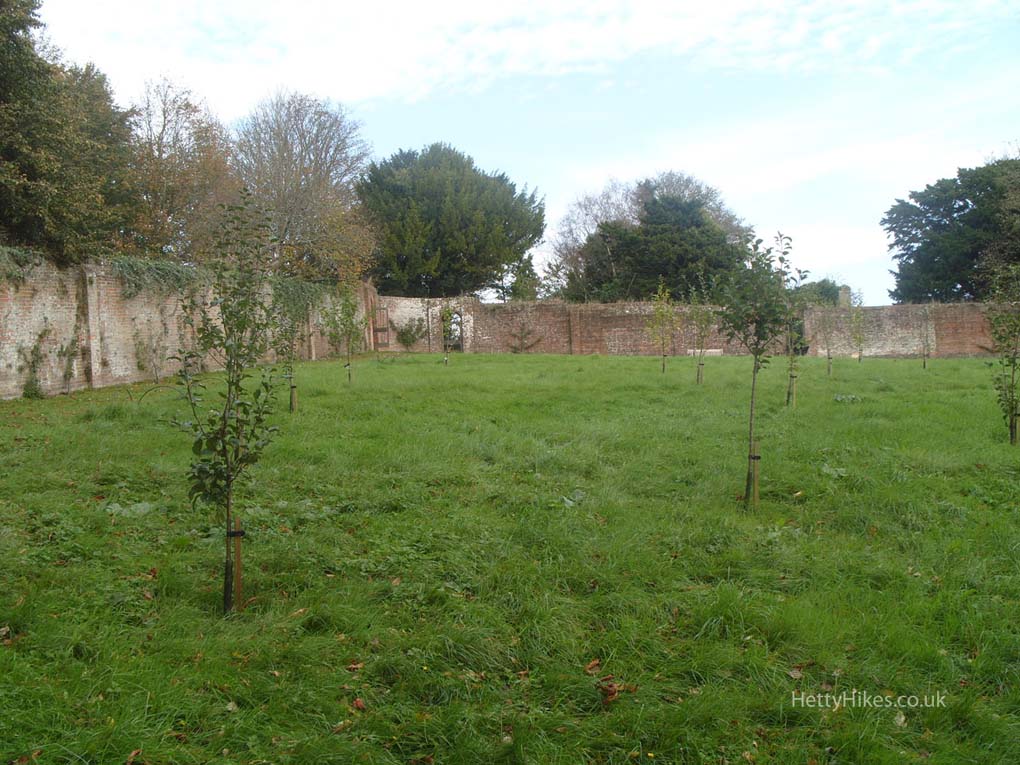 The ice house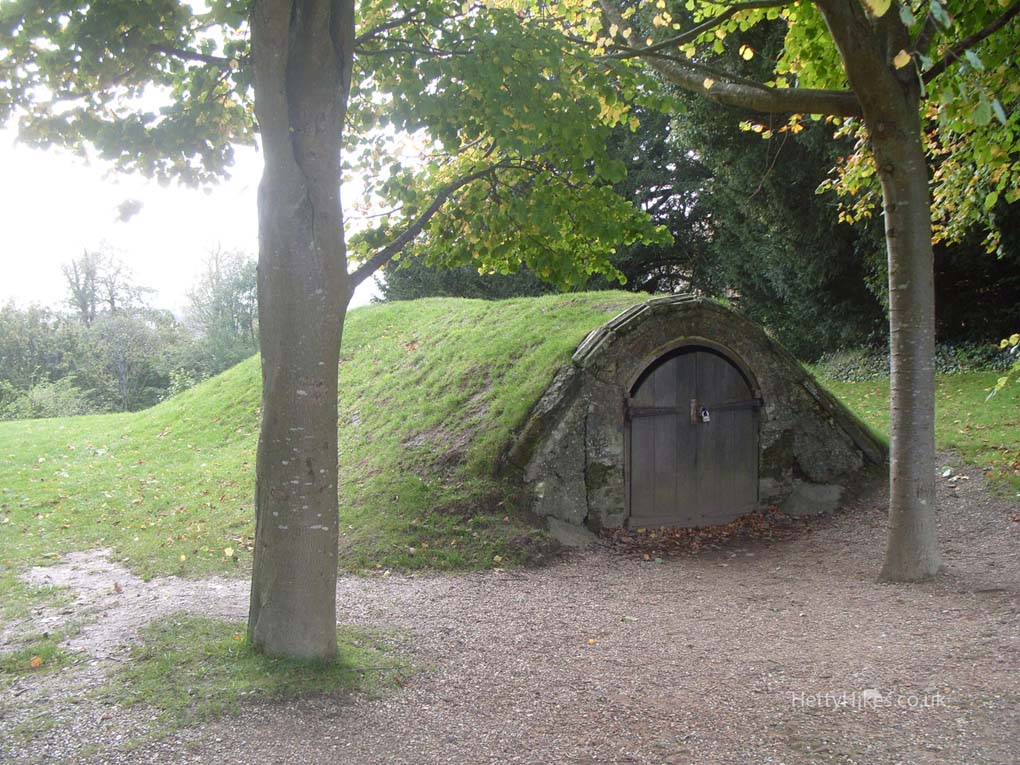 The town of Battle is directly outside the abbey walls.
'Pilgrims Rest', erected in 1420 on the site of an original 12th century building.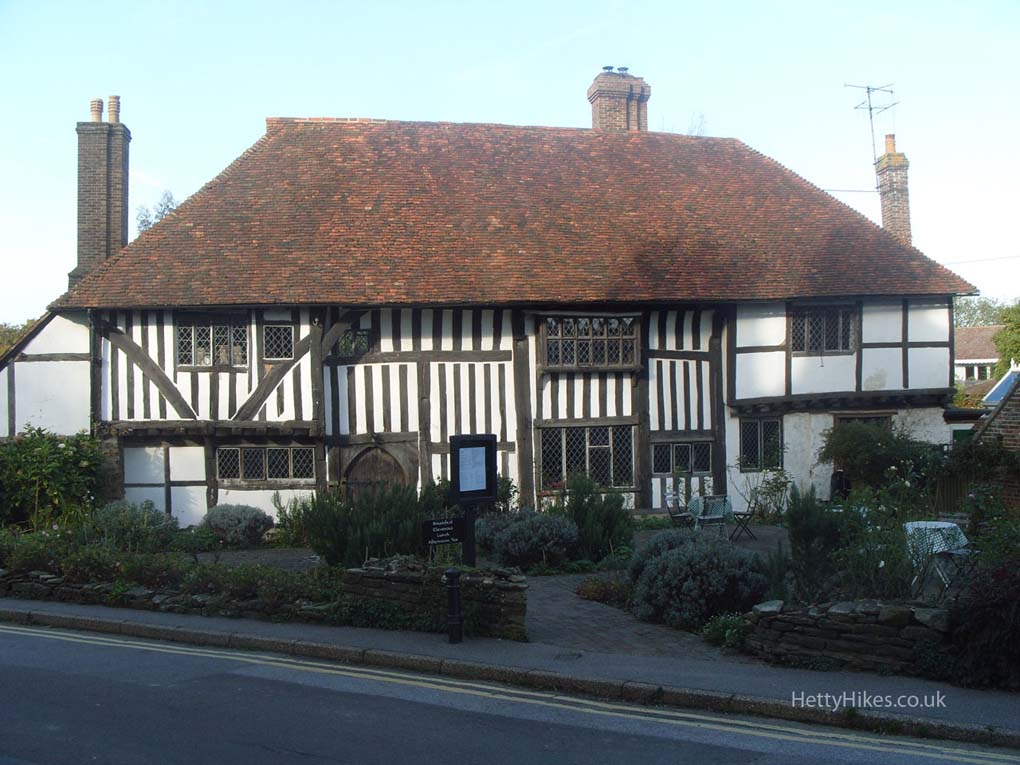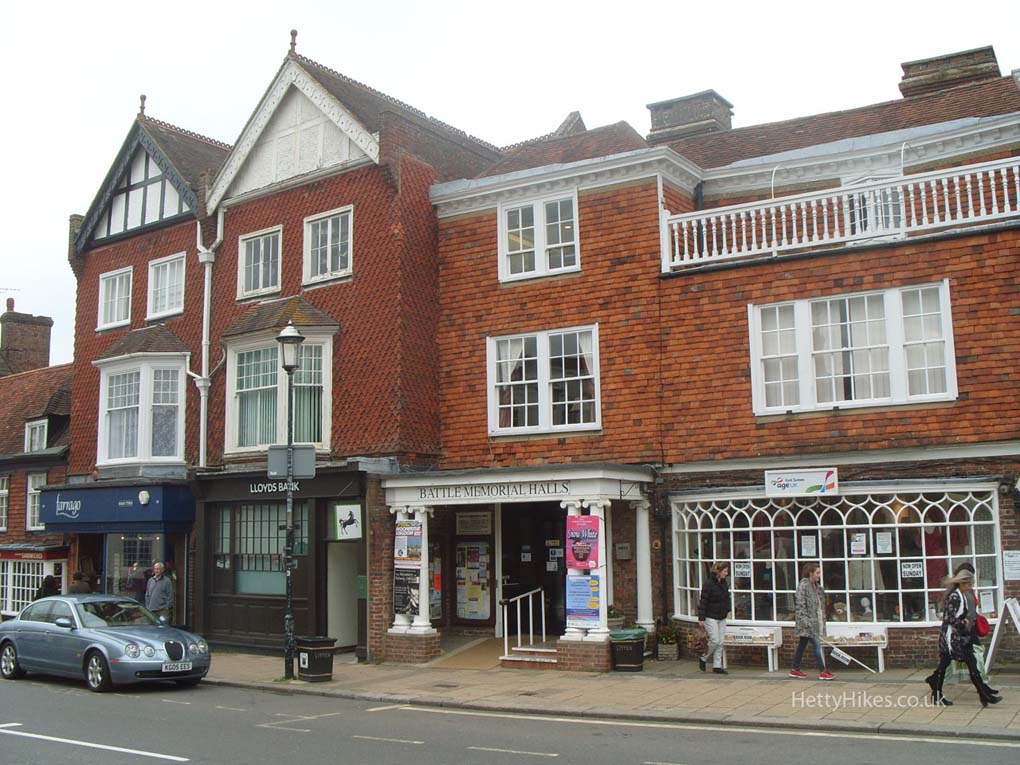 The Market Place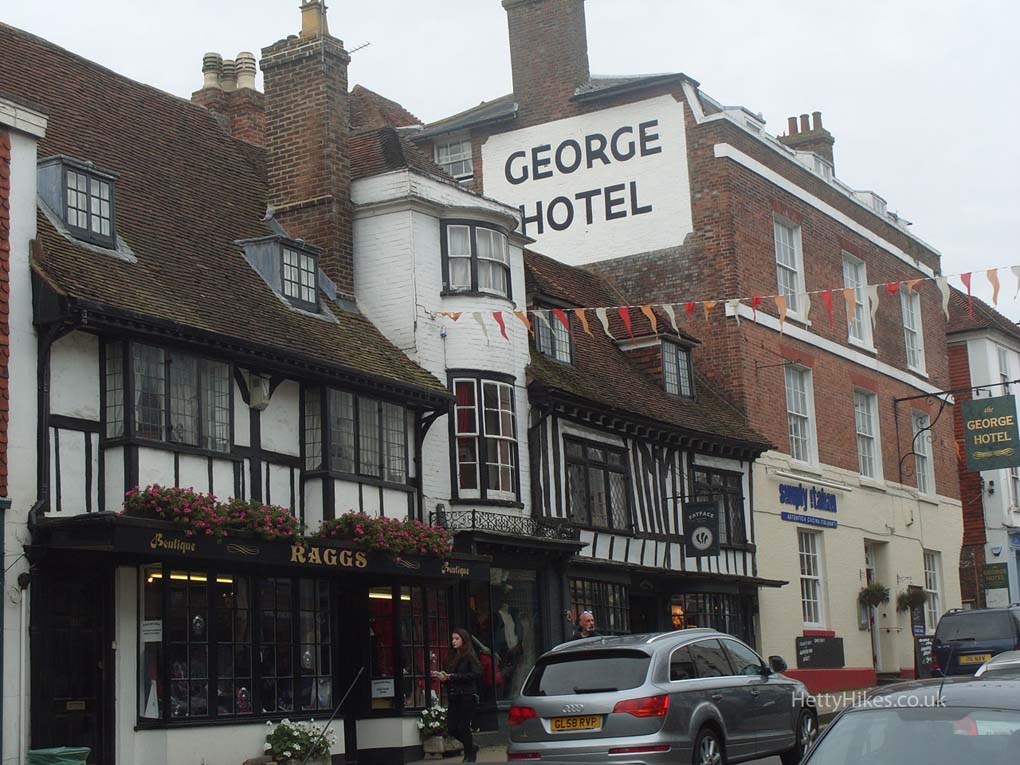 The Bull Inn, built with stone from the Abbey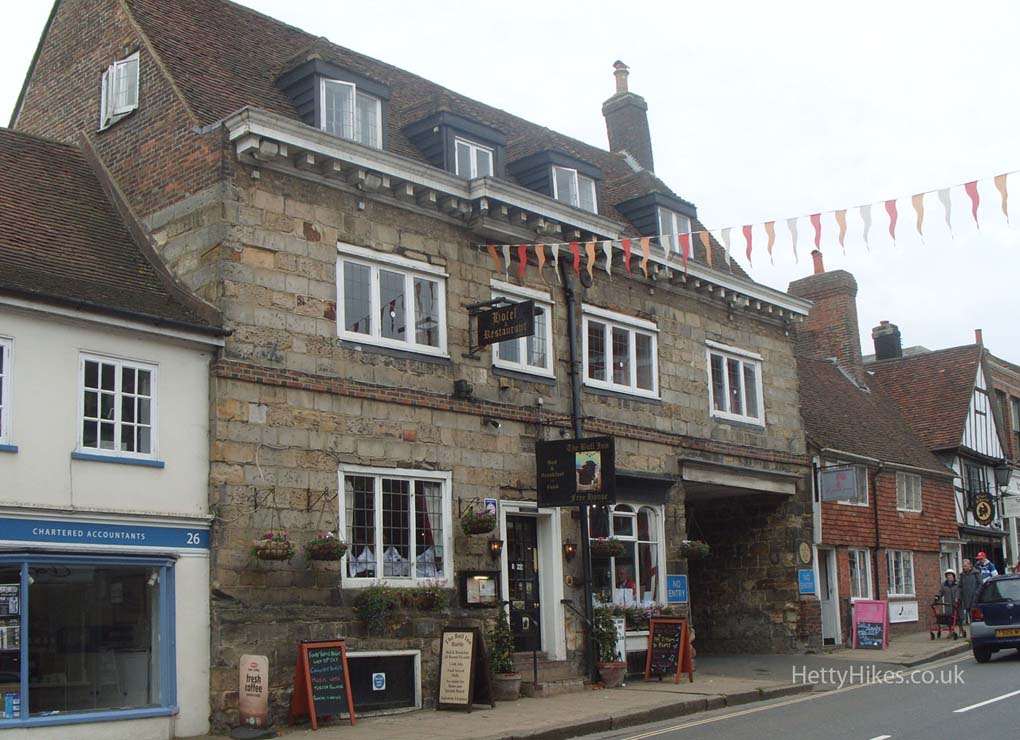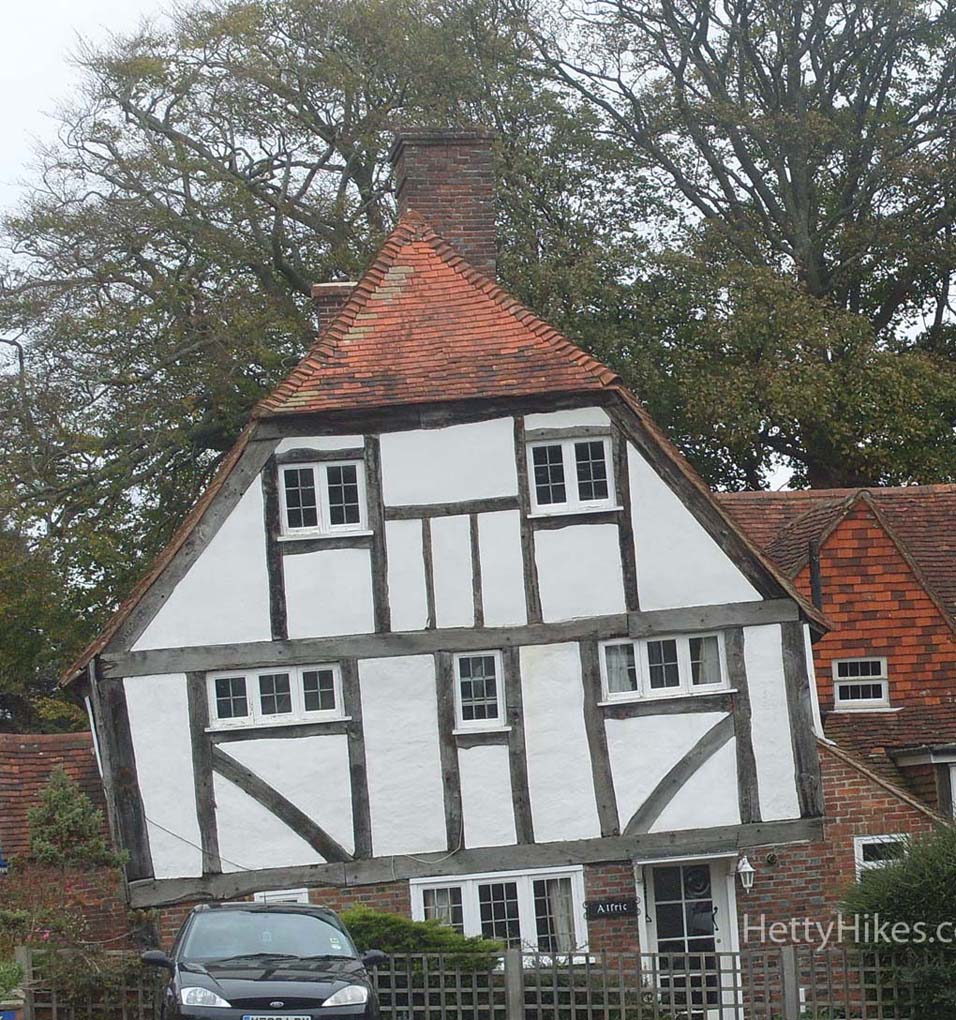 Peppers says 1480
All images on the website copyright of HettyHikes.co.uk