Val Gardena, Dolomites, Italy                                                                 map of Val Gardena
Sunday 15th June 2014, day 10                                                              All photos by Hetty
Map of walk     distance 3.6 miles        time 2h 20min                        Start of Val Gardena holiday
We took the Resciesa funicular from St Ulrich and walked out to a small chapel, then up to a wonderful view point. As it was cloudy on the Sunday, we returned on Thursday to see the spectacular views.
Hike details: Funicular to Resciesa 2093m. Track 35 to chapel at Heiligkreuz 2198m. Up to the cross 2281m. Track 10 then 31 to funicular.
The yellow dots show our route.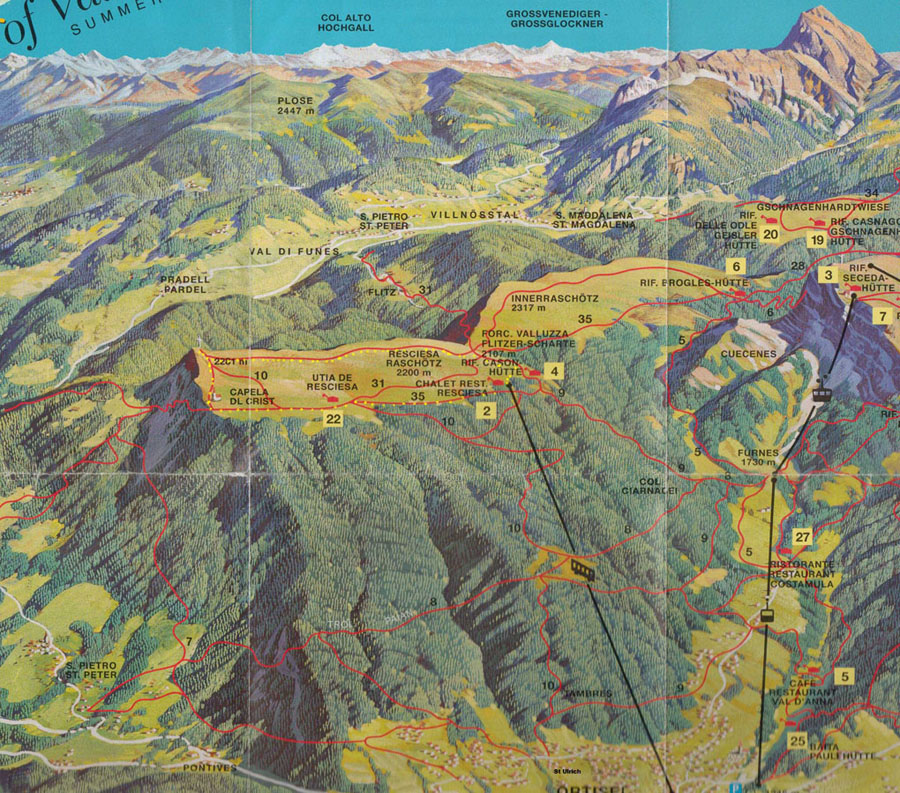 St Ulrich is a long way down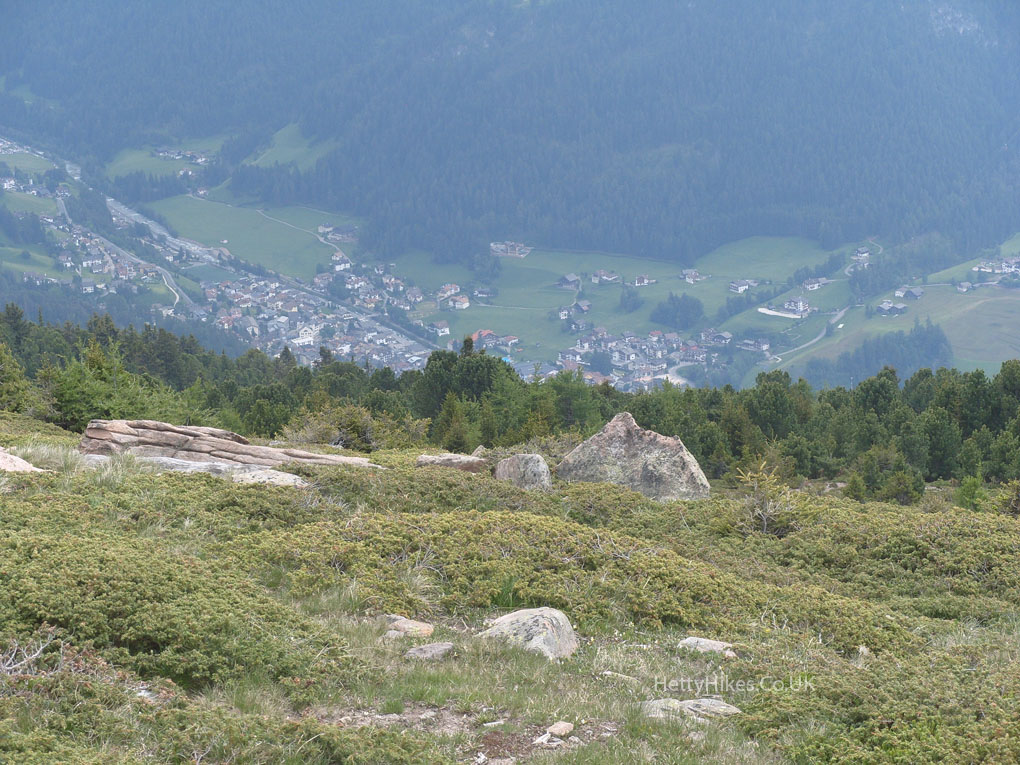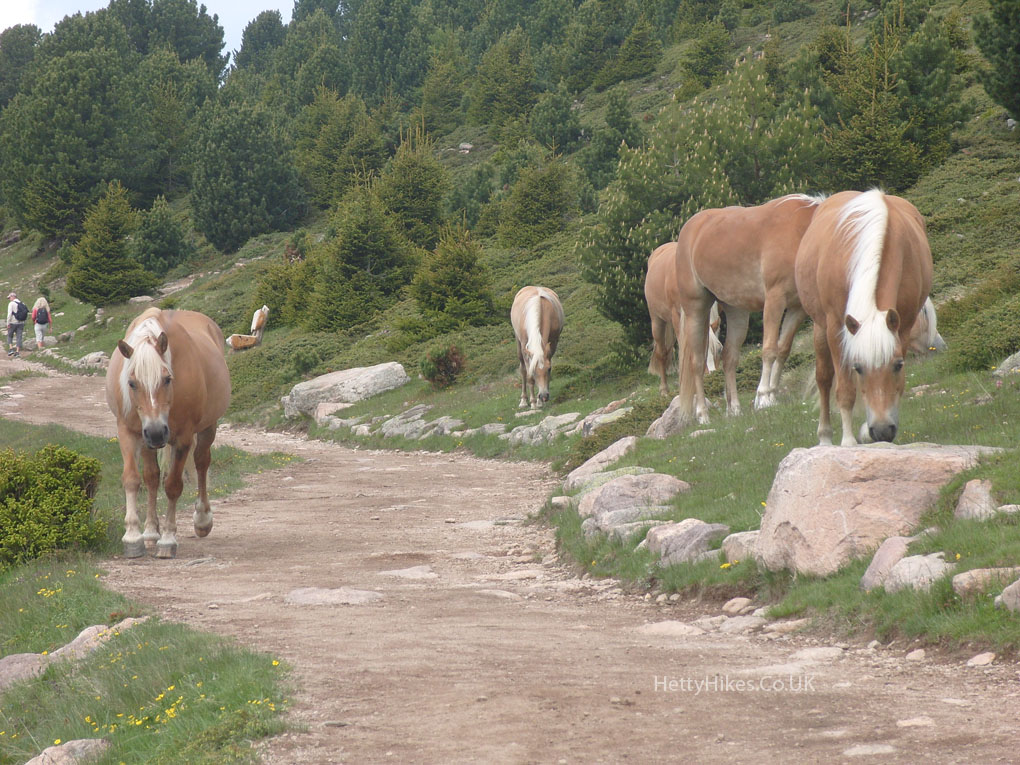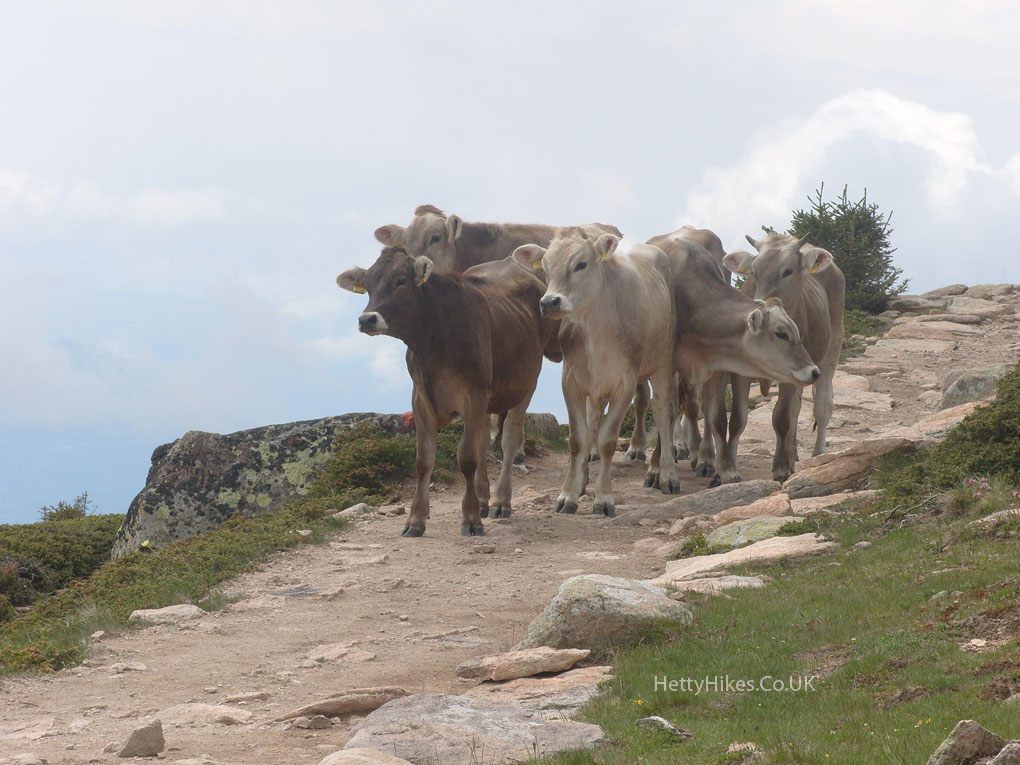 This little church is all alone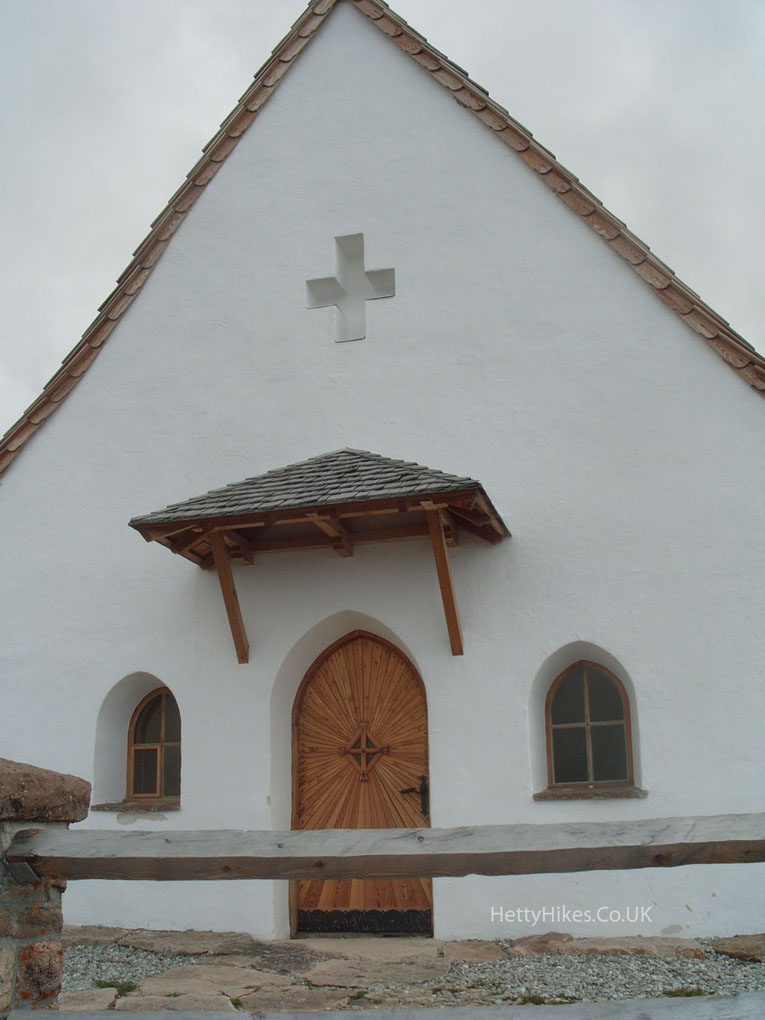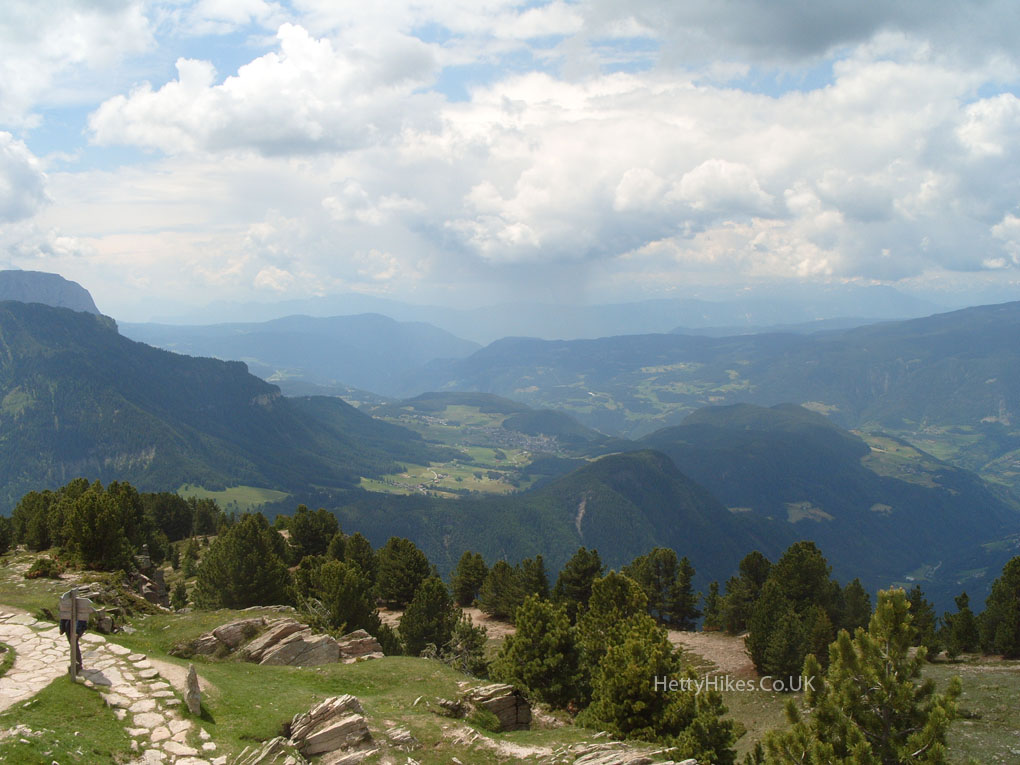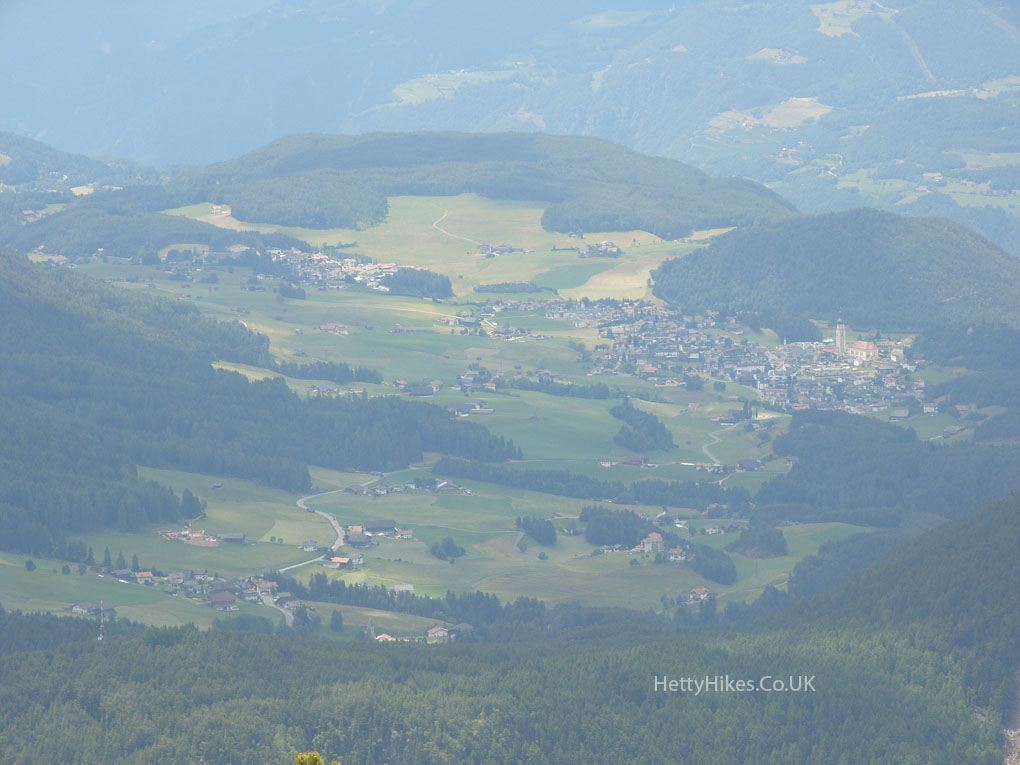 Next stop is up by the cross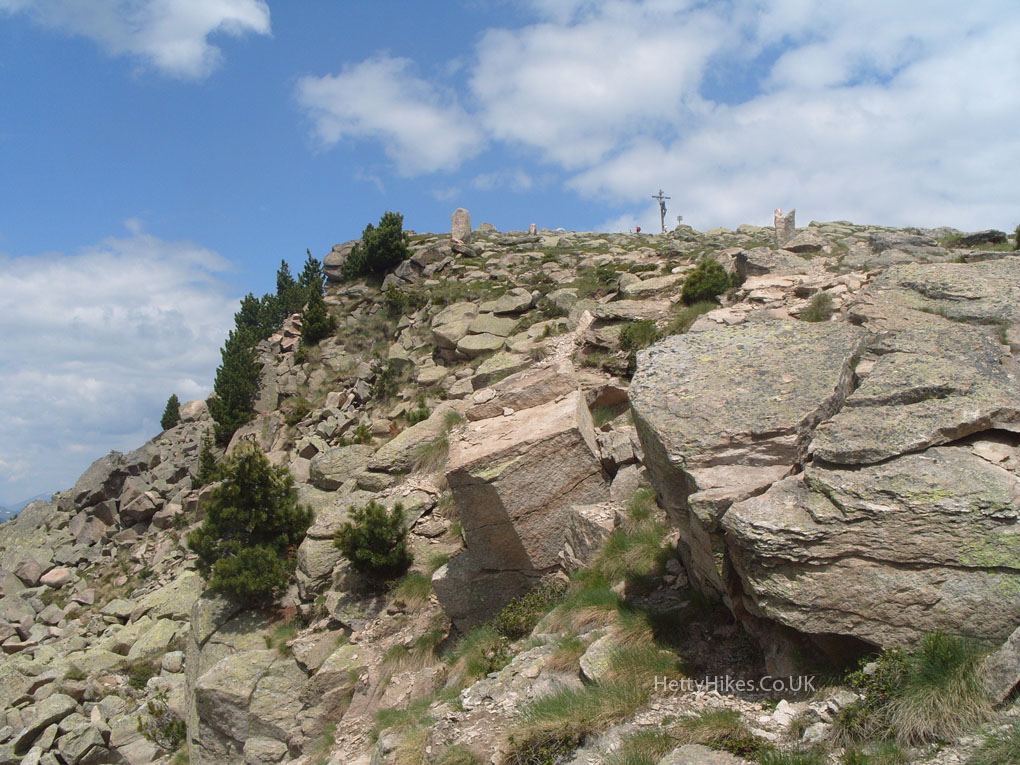 The tracks are well signposted, with track numbers and times, not distances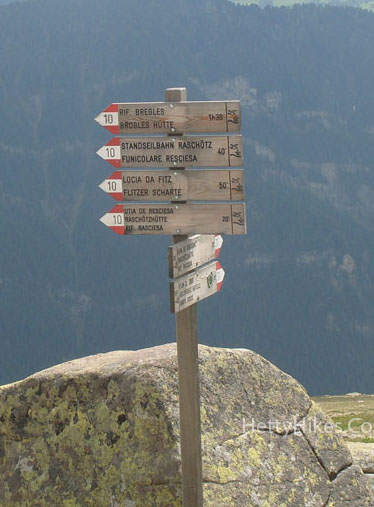 Snowy mountains in the distance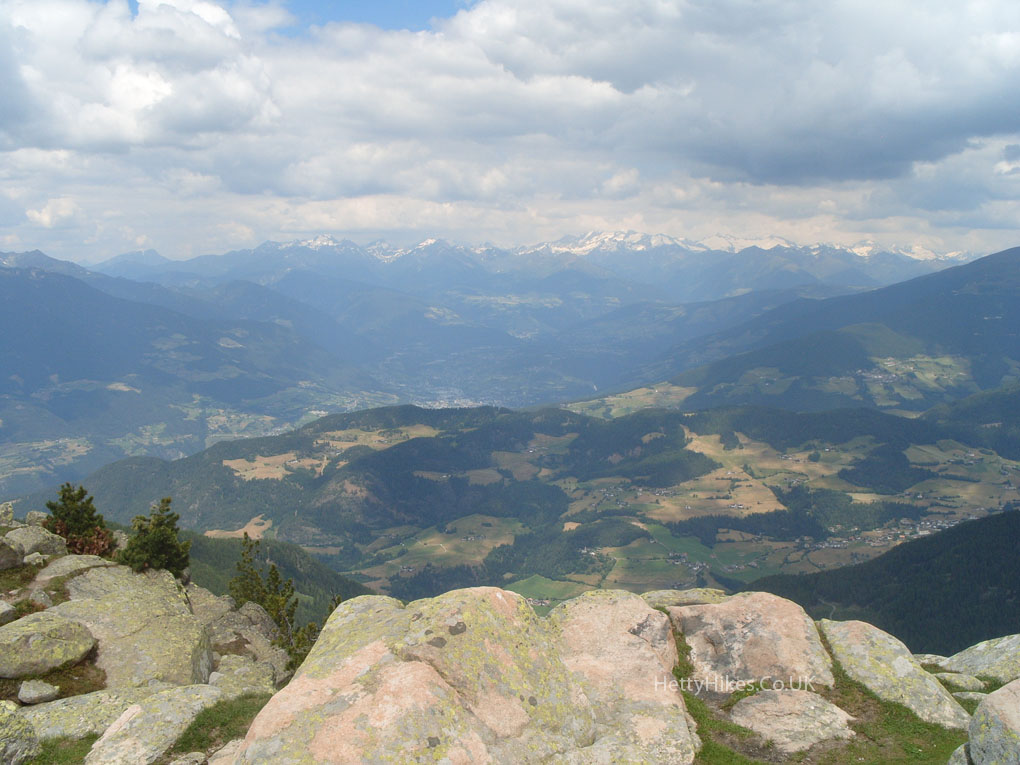 Mr H sets off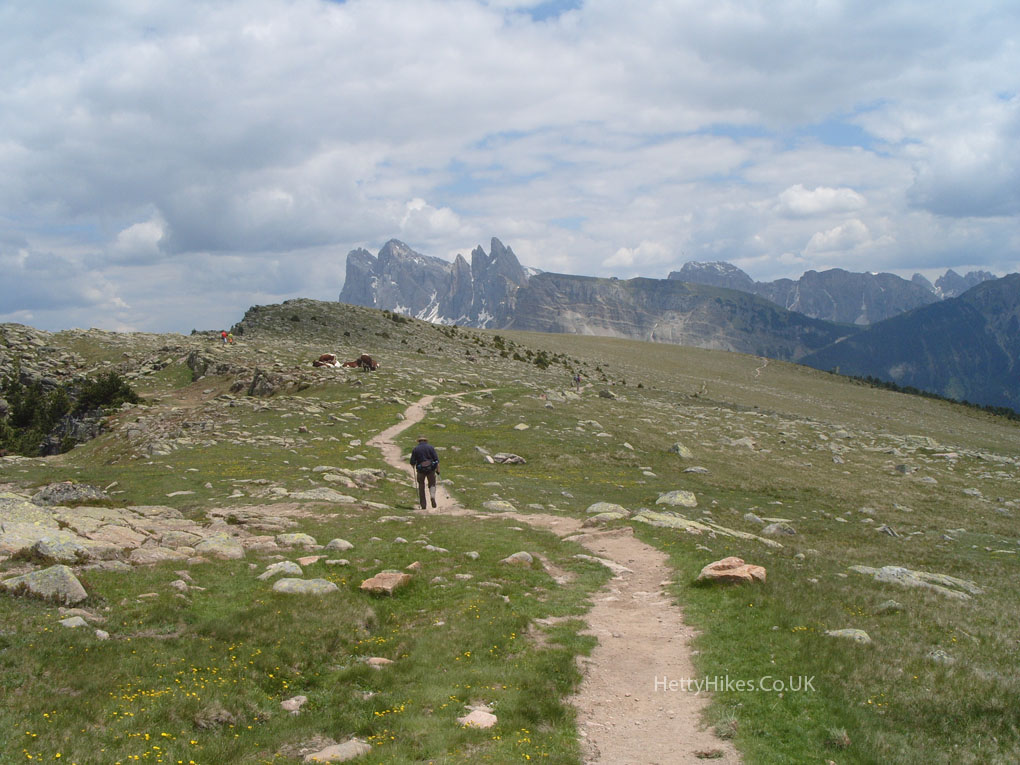 Looking down the funicular track to St Ulrich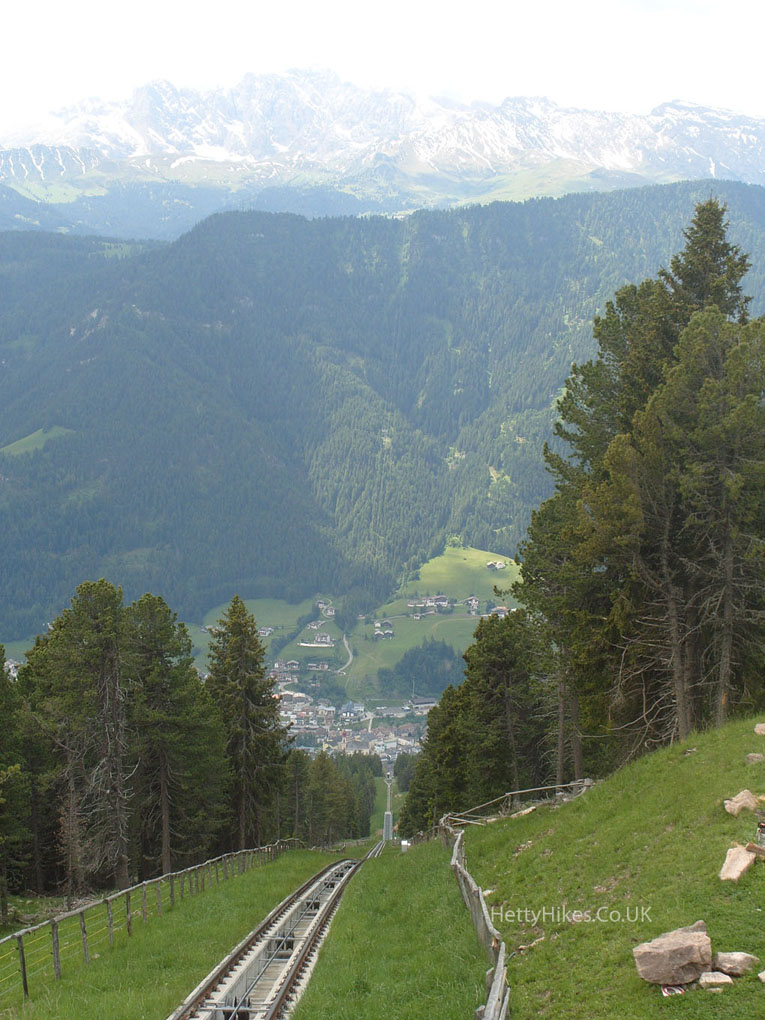 Across the valley is Sasso Lungo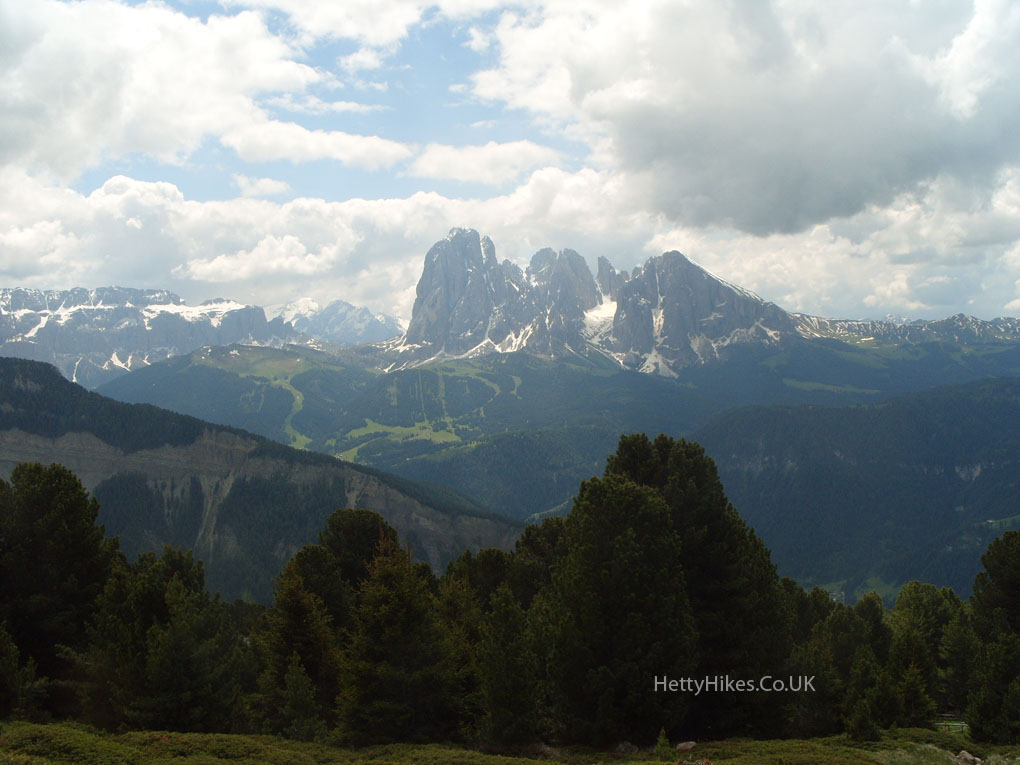 All images on the website copyright of HettyHikes.co.uk