North-east Italy

September 7th 2016                                           Photos by Hetty
We went by train to Trieste, then by bus to the Grotta Gigante – the world's largest show cave (included in FVG card).
They made sure that we knew there were 500 steps down, 500 steps up and it was 11oC (30oC outside)
Afterwards we took the bus to the Sanctuary of Monte Grisa, which we expected to be a small church. We were surprised to find it is a huge modern pyramid-like church, that we had seen from Trieste. It is a war memorial over looking the sea.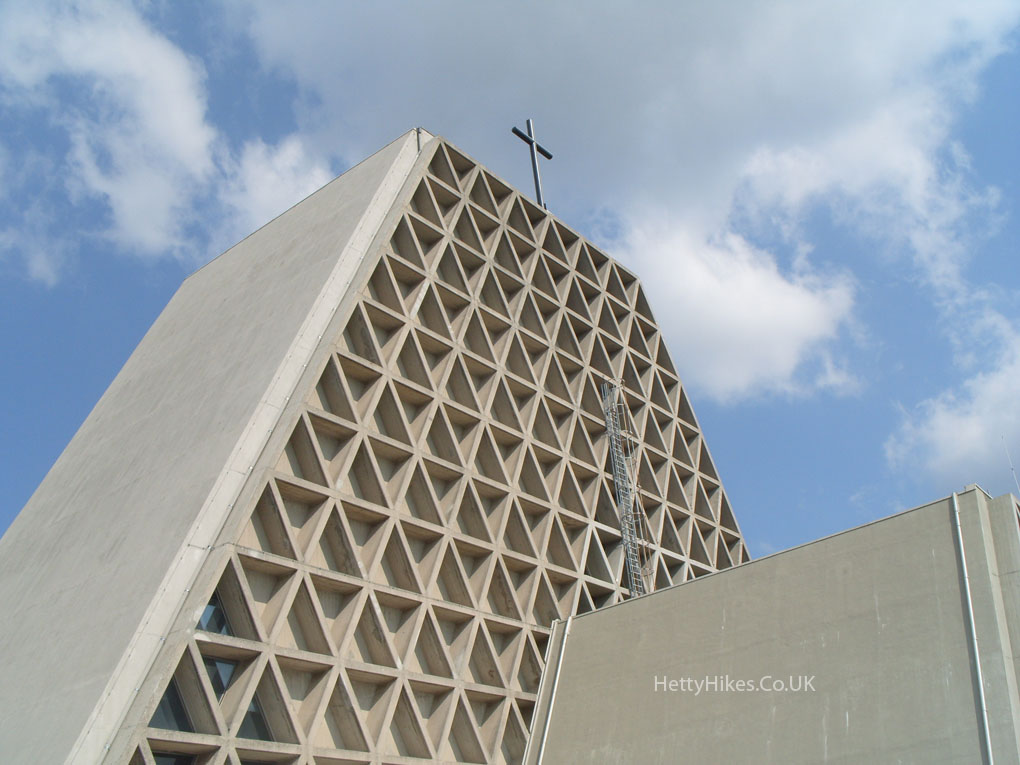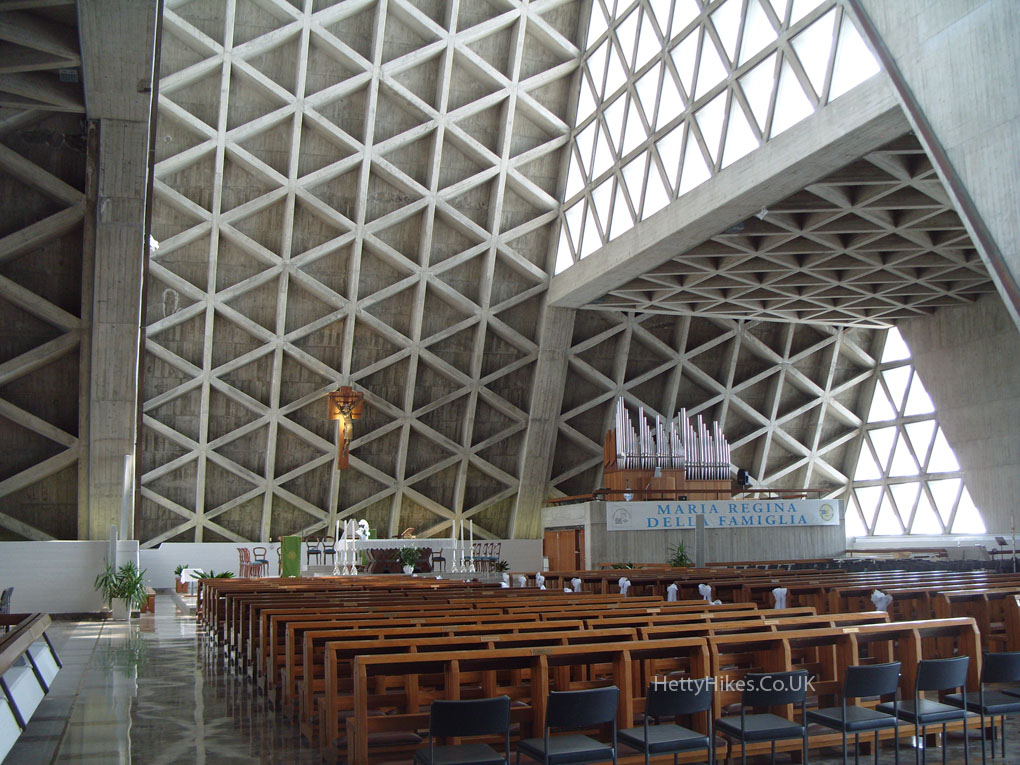 The views are fantastic – to Trieste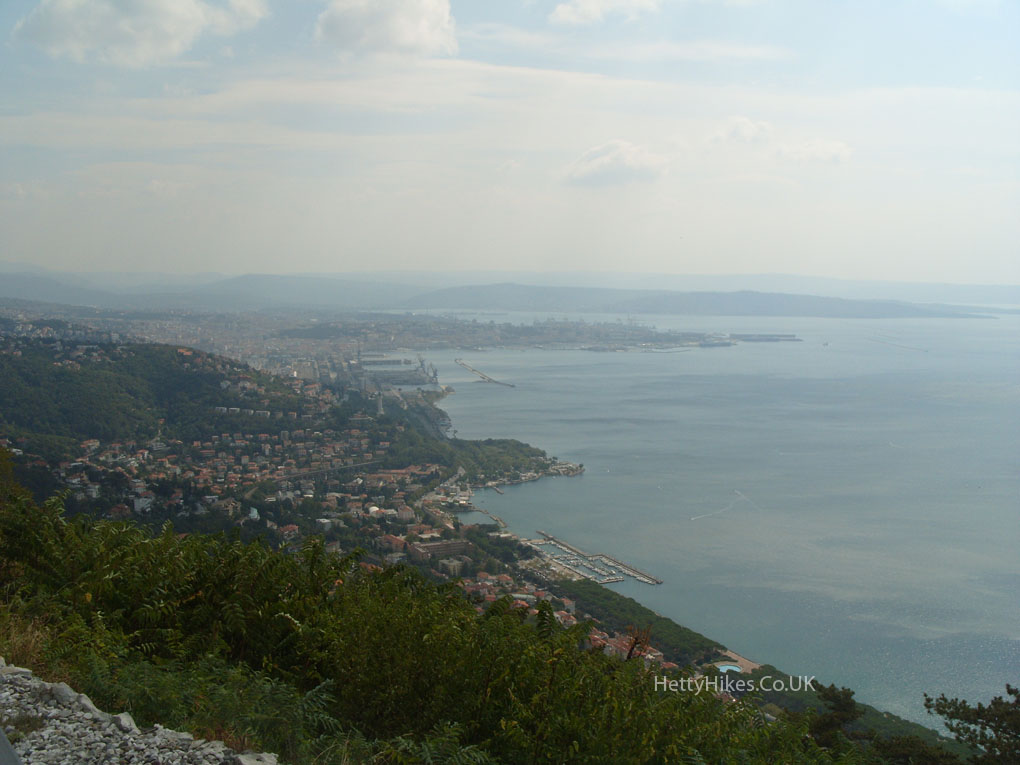 to the north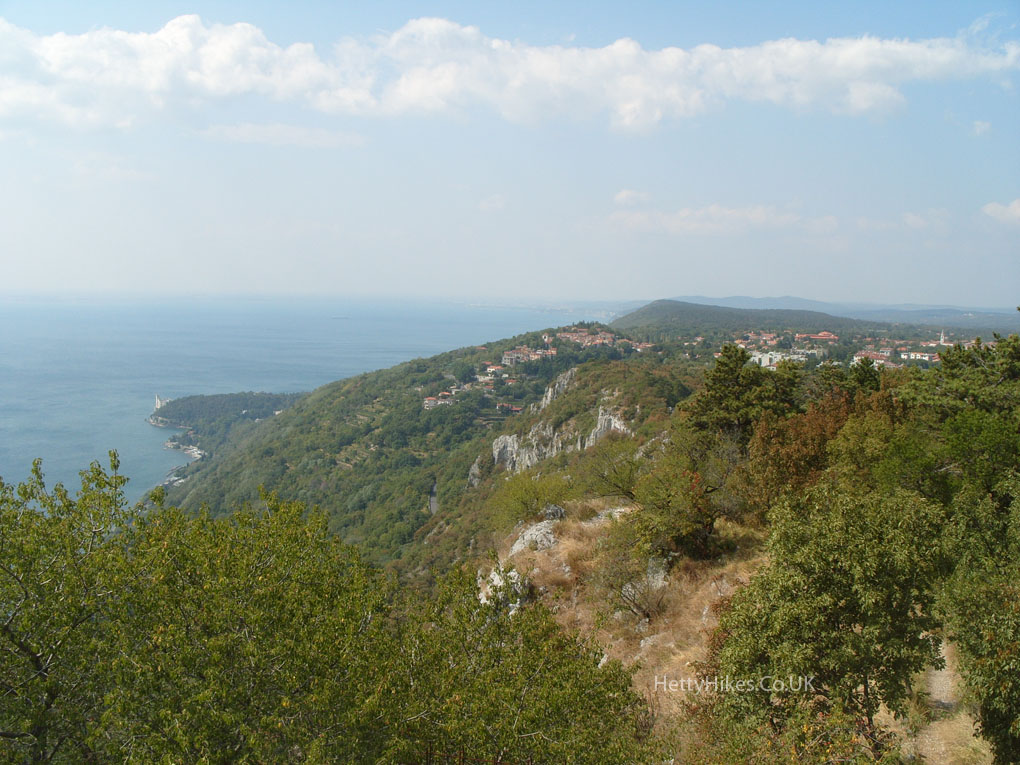 we could see Miramare Castle – where we are walking to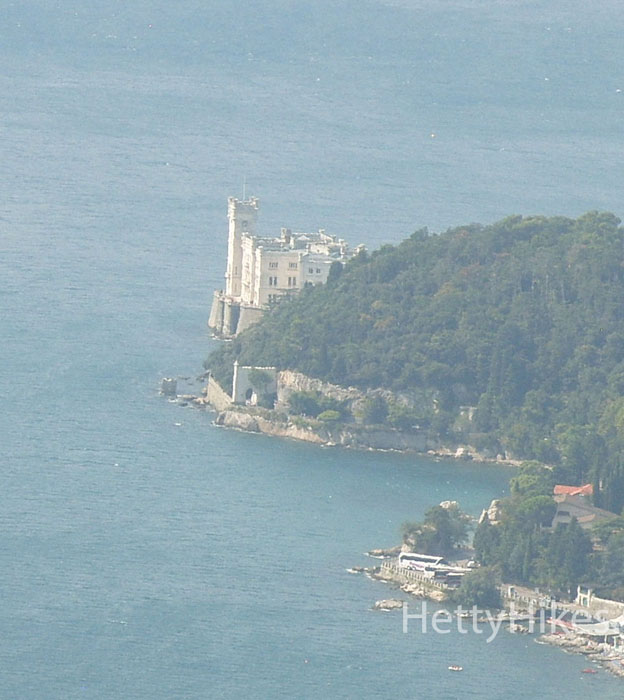 Looking back to the sanctuary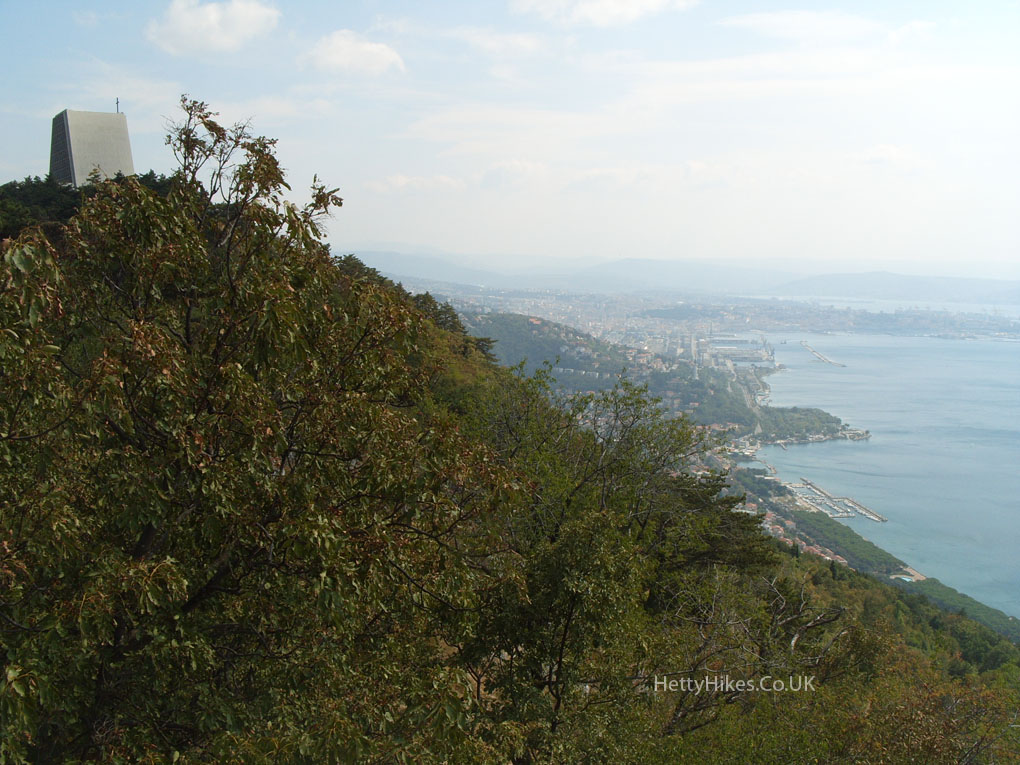 We walked along the 19th century Strada Vicentina. It is a wide flat road high above the sea. You can see the coast of Slovenia.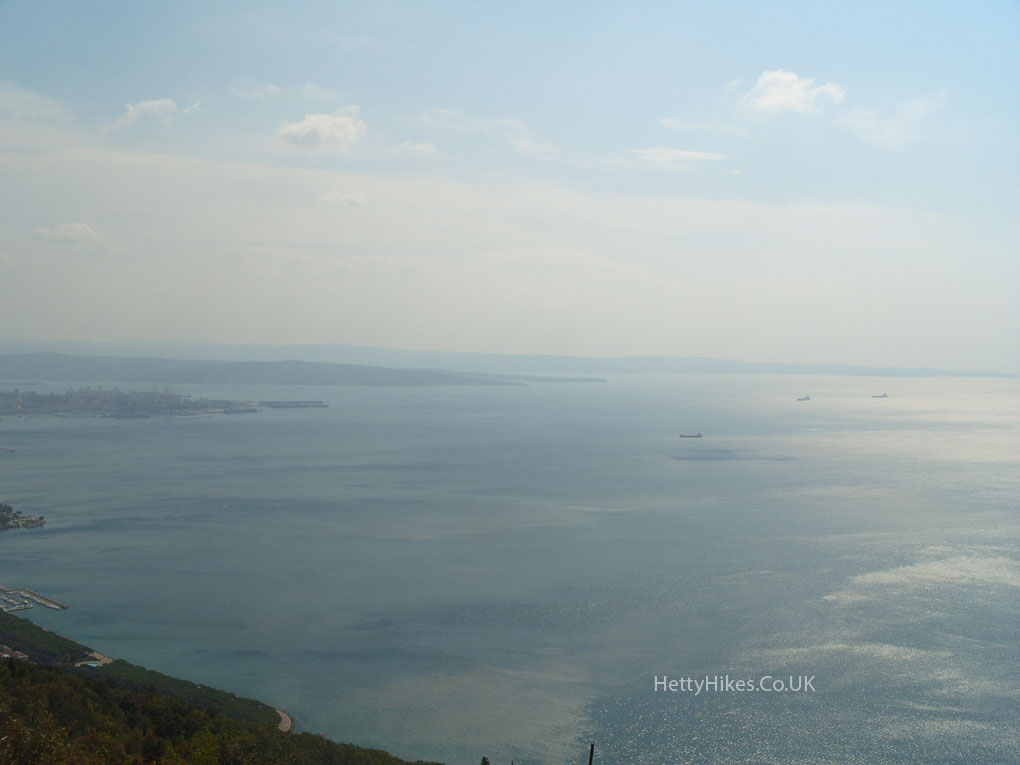 Then we walked down to Miramare Castle (included in FVG card), a nineteenth-century castle of white Istrian stone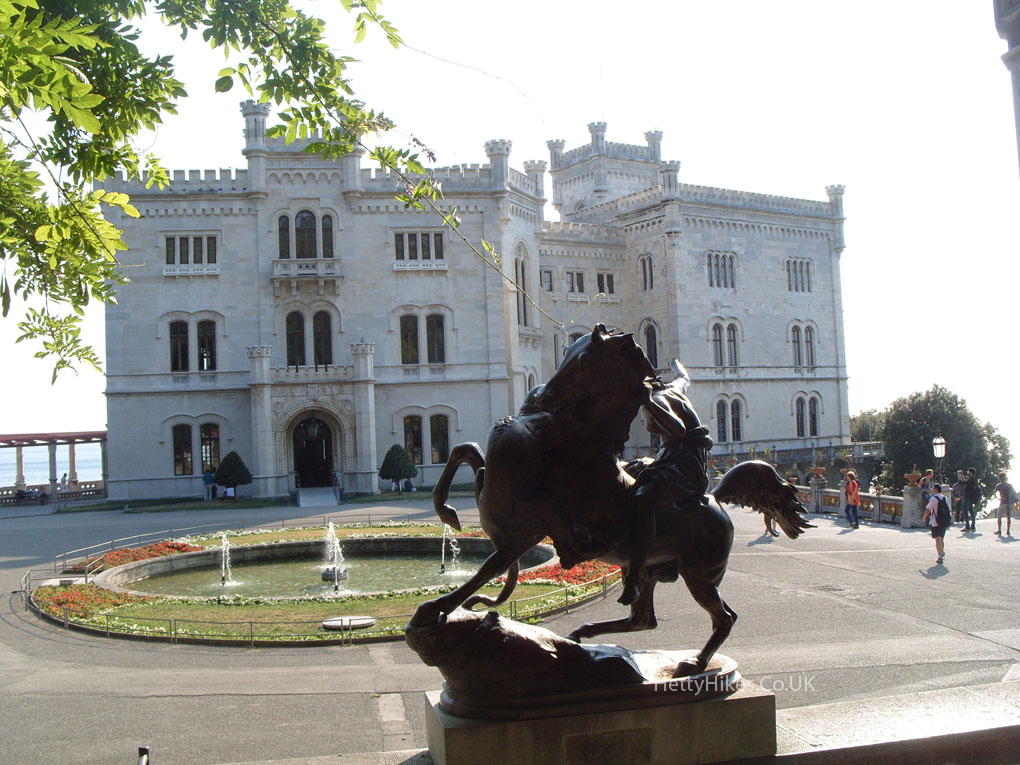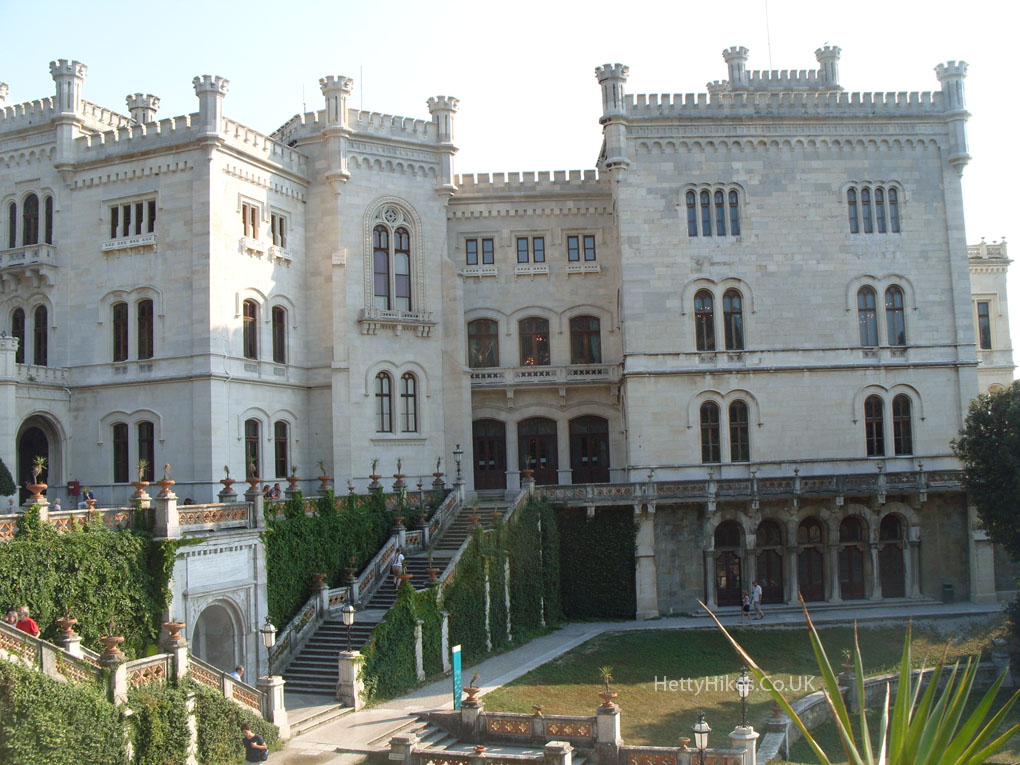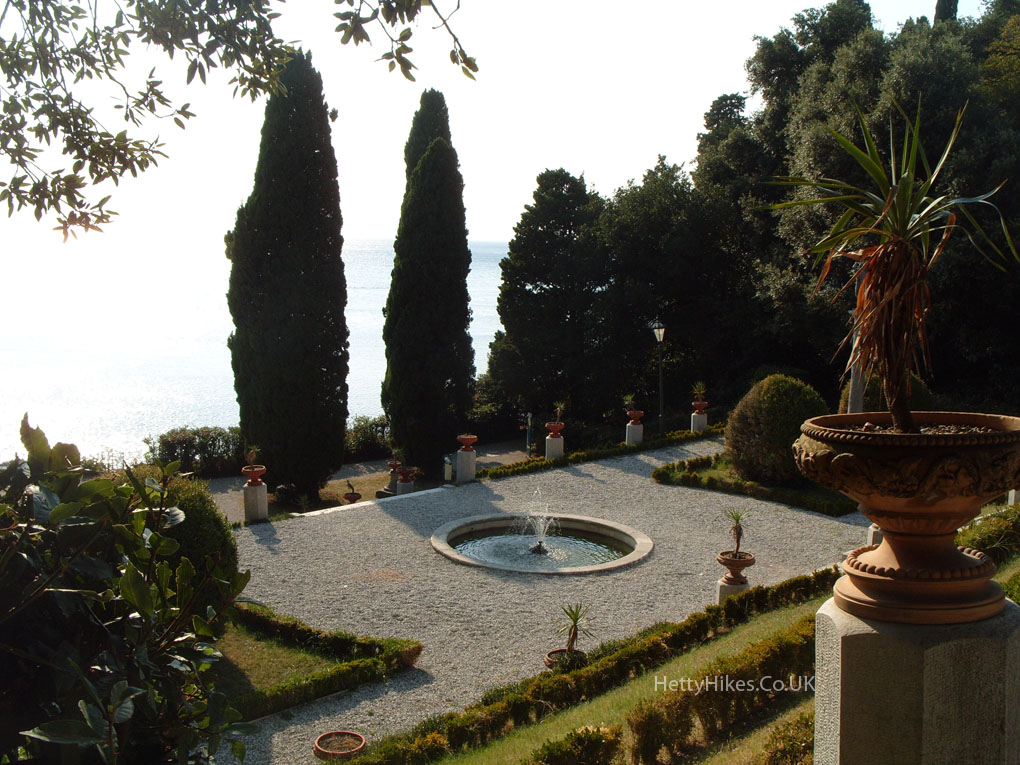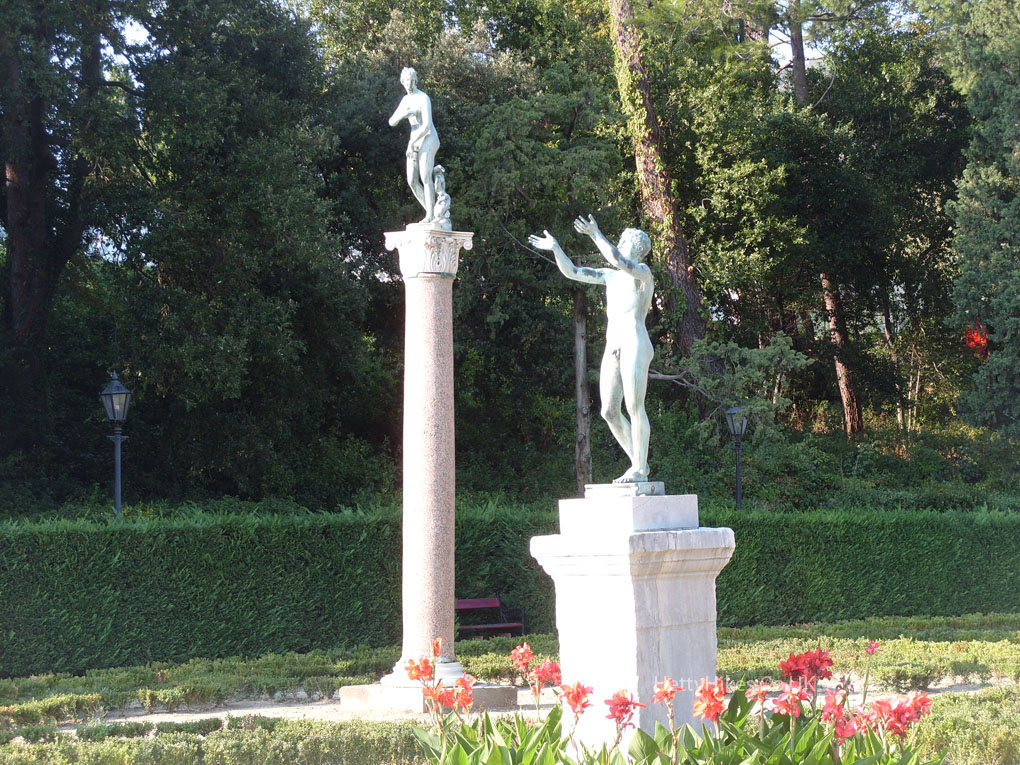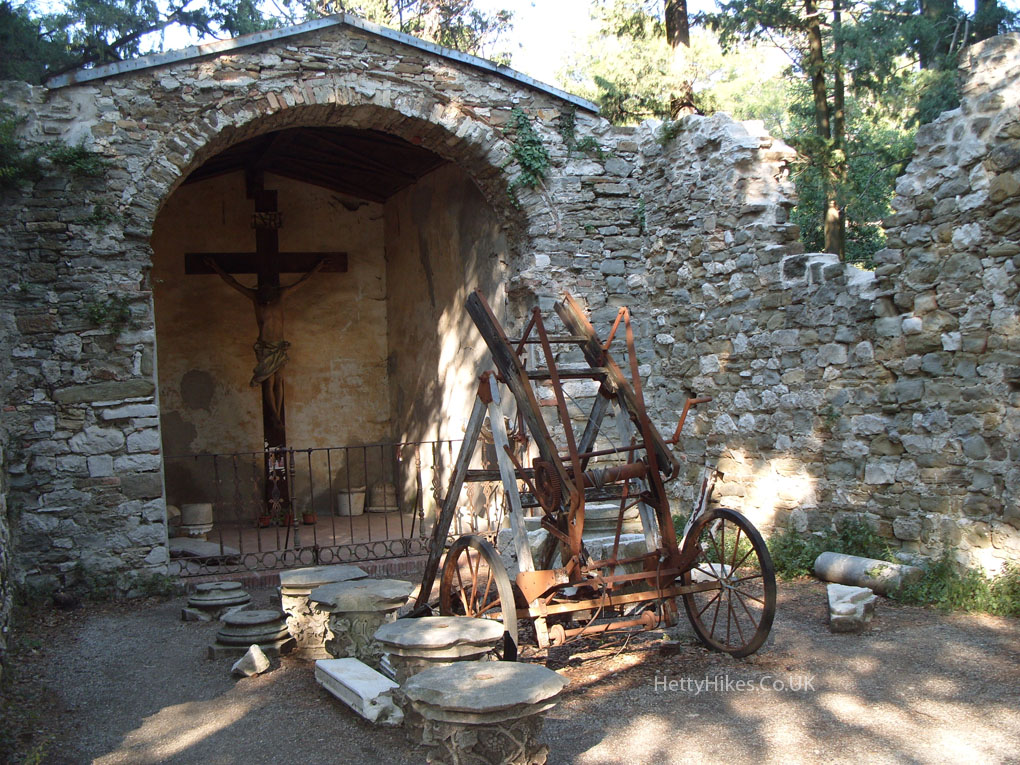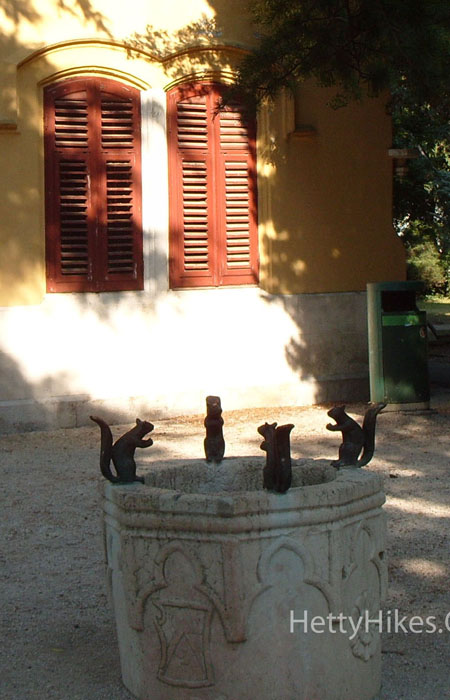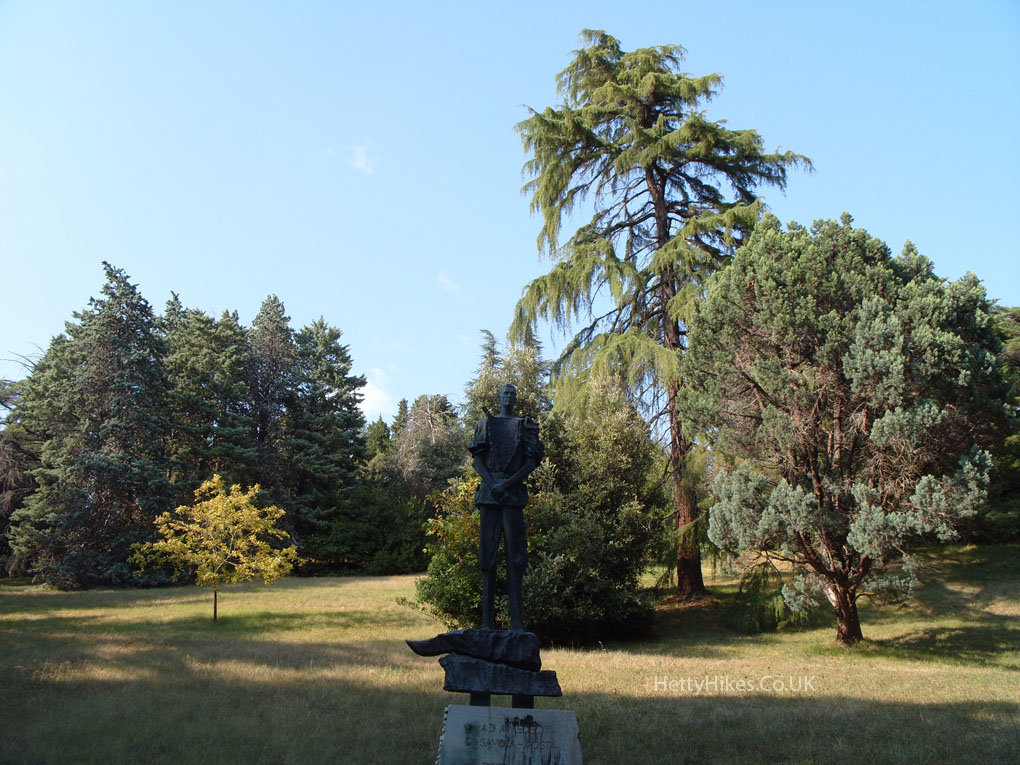 We didn't have time to go into the castle unfortunately
Return to introduction to choose more places to see
Trip details (if you are planning a visit – check times):
Train – Latisana (8.48) to Trieste (9.46)
Bus 42 – Trieste to Grotta Gigante
Afterwards
Bus 42 – Grotta Gigante (13.40) to Sanctuario Monte Grisa
Walk to Miramare Castle
Train Miramare (17.37) to Monfalcone (17.56)
Train Monfalcone (18.39) to Latisana (19.12)
Not all the trains stop at Miramare, but you can get a bus to Trieste then the train
All images on the website copyright of HettyHikes.co.uk