Lake Garda, Italy                                            Map of Lake Garda
June 2014                                                         All photos by Hetty
We stayed at Riva del Garda for a week, in an apartment 10 minutes walk north of the bus station, near a supermarket and regional products centre ( X marks the approx. spot)
Sunday 8th June, Day 3 – we walked to Porto San Nicolo and then part way up Monte Brione. We returned to the lake and walked along the lake shore to Riva del Garda, through the old town and back to 'home'. Our walk is marked in yellow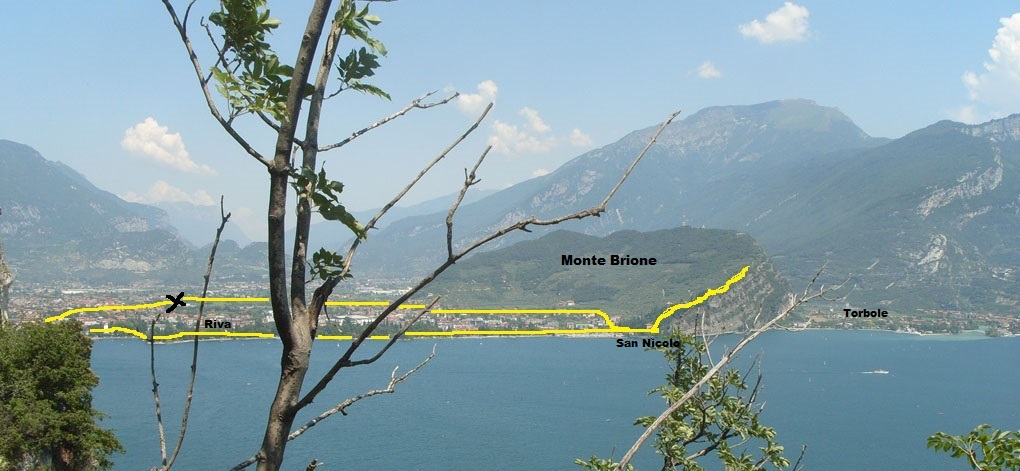 Riva del Garda ( 70m = 230ft above sea level) is on the left, Monte Brione (376m = 1,233ft) is in the centre, and Torbole on the right.
Map of walk             Distance 8.3 miles. time 5 hours 35 mins.
From Porto San Nicolo looking towards Monte Rocchetta, 1,575 m, west of Riva del Garda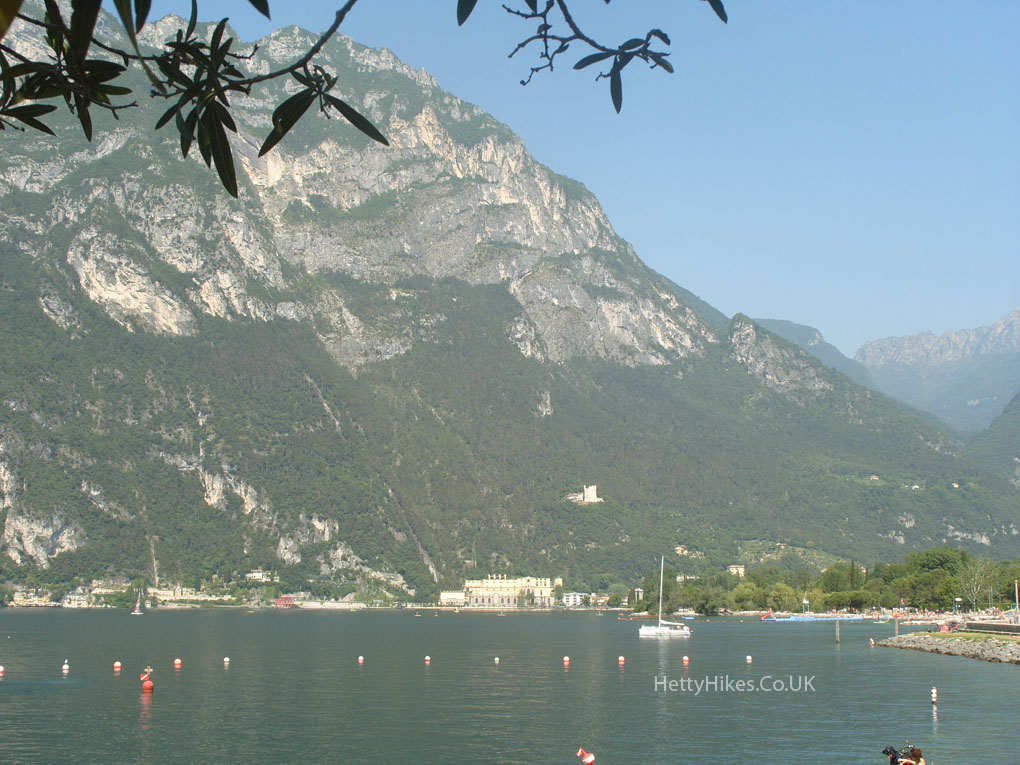 Looking towards the west side of Lake Garda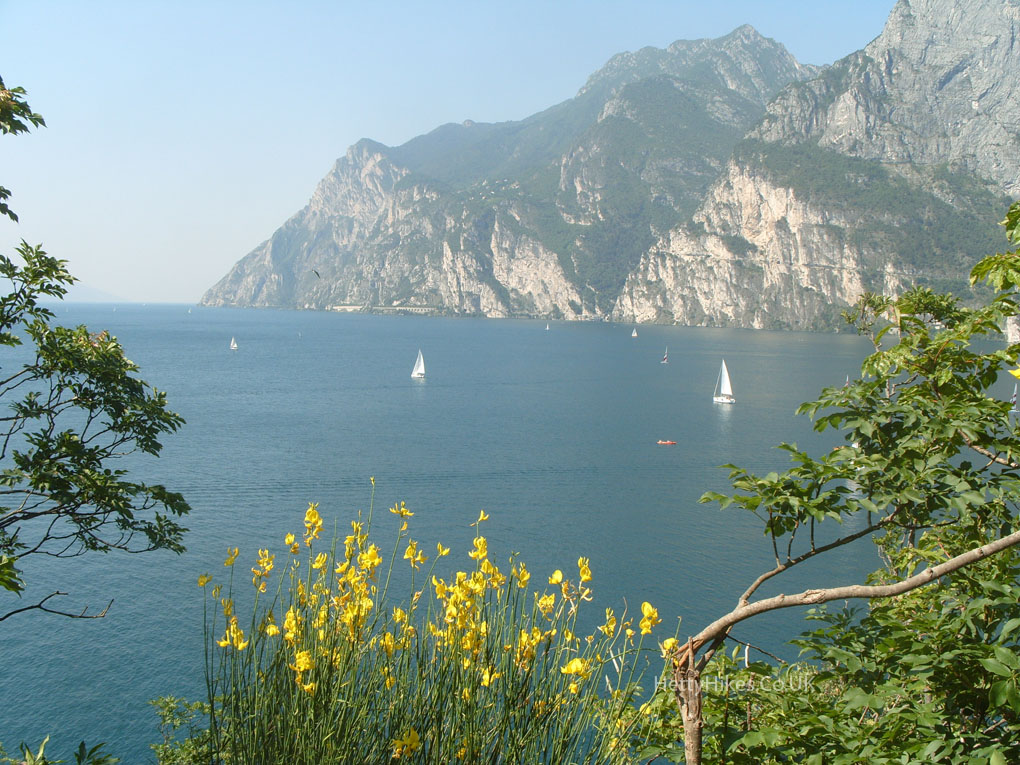 Torbole on the lake shore
Looking south down Lake Garda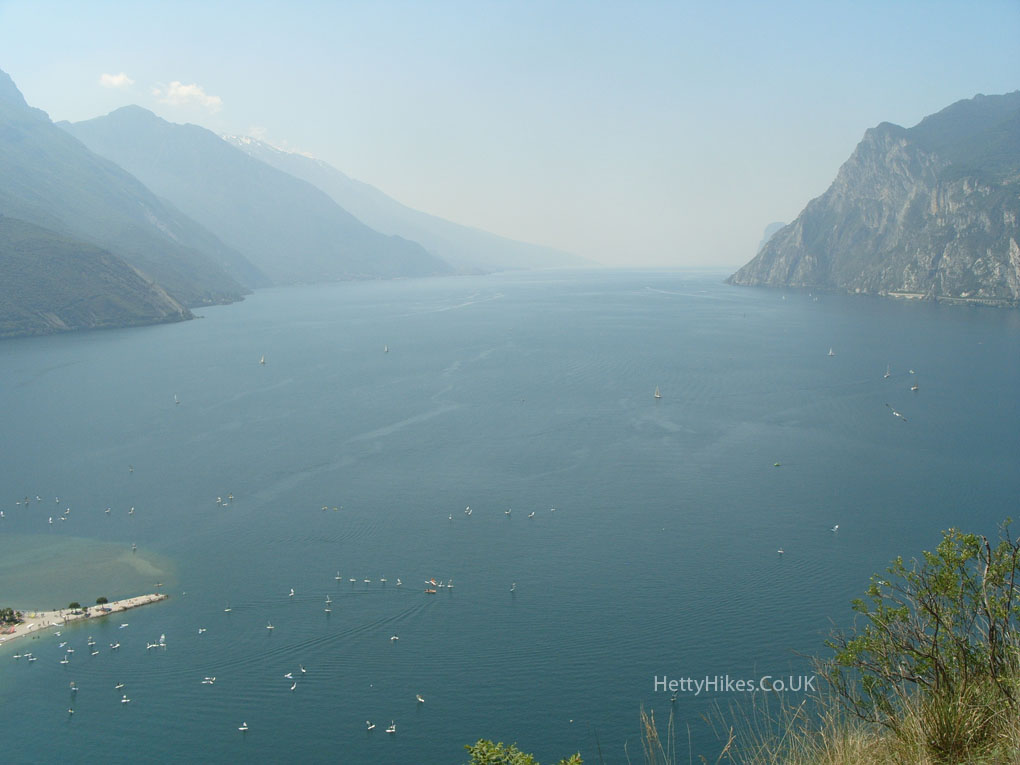 Back down at Porto San Nicolol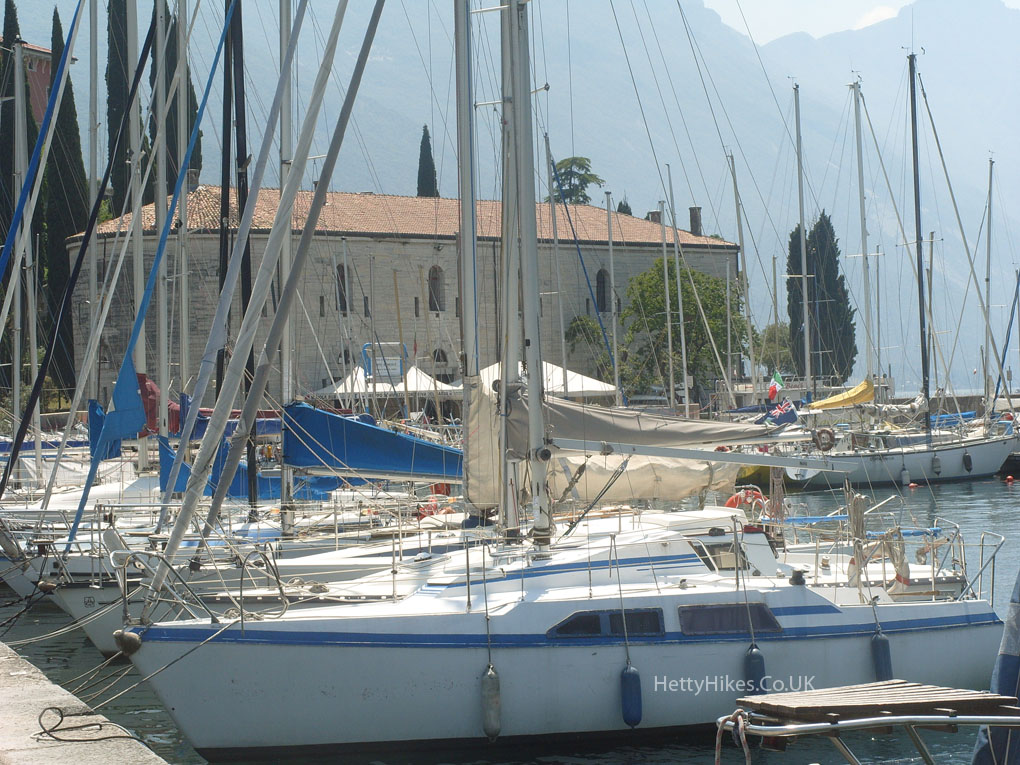 Along the lake shore to Riva del Garda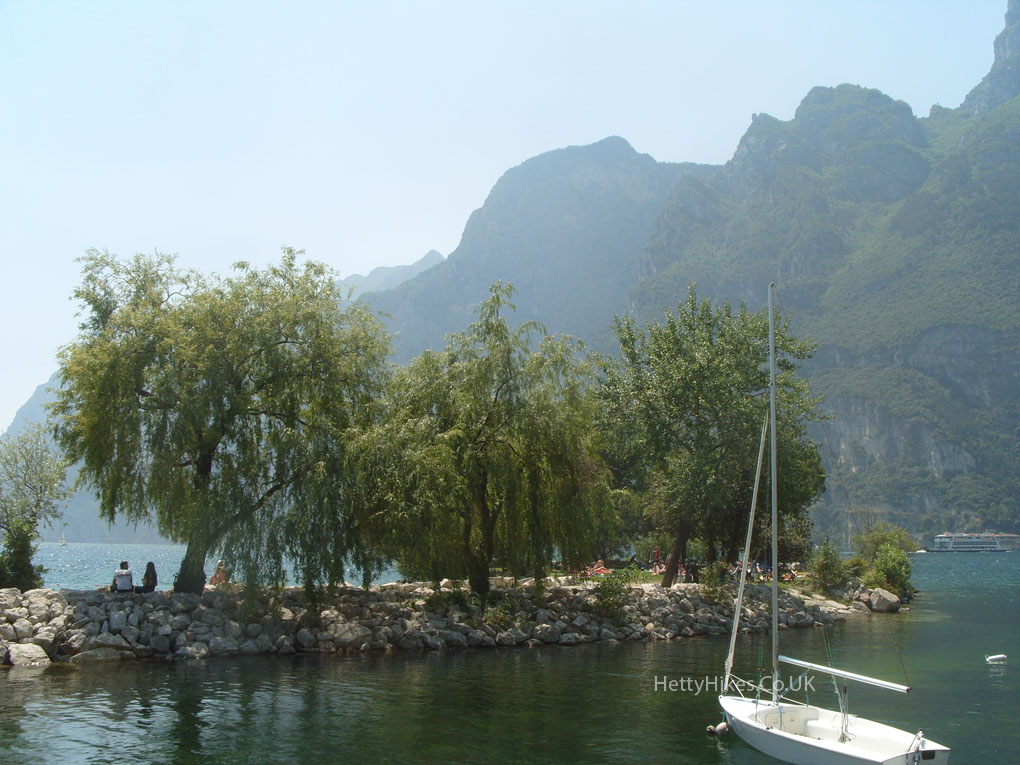 Rocca di Riva – the castle surrounded by water, now a museum, originated in the 12th century.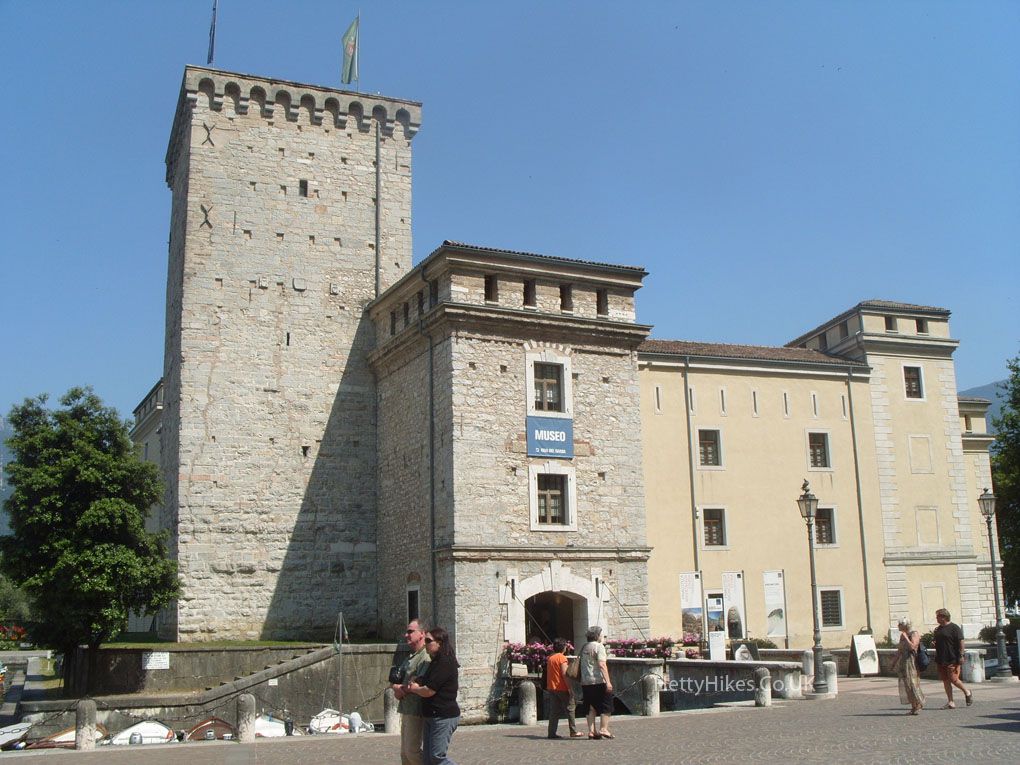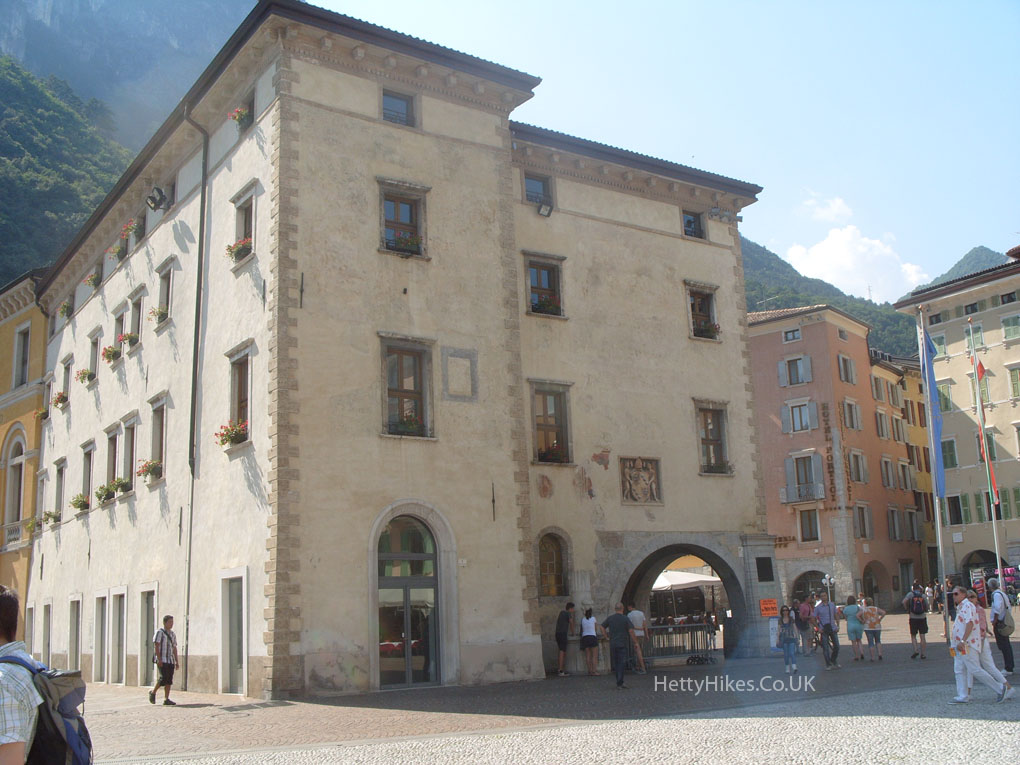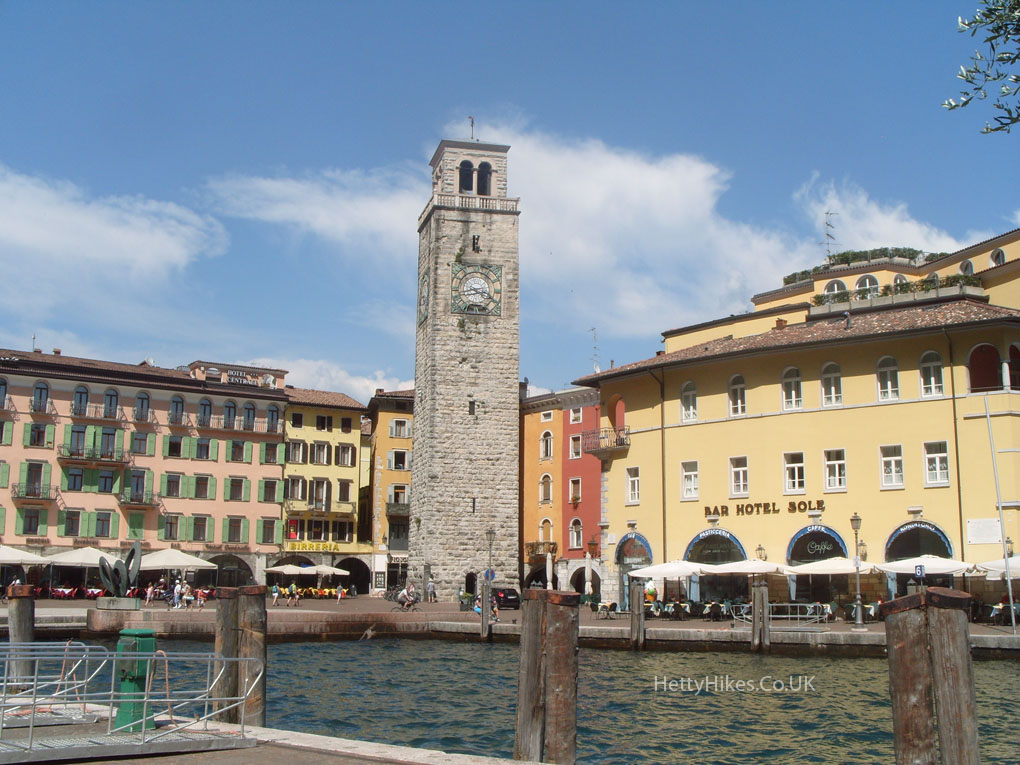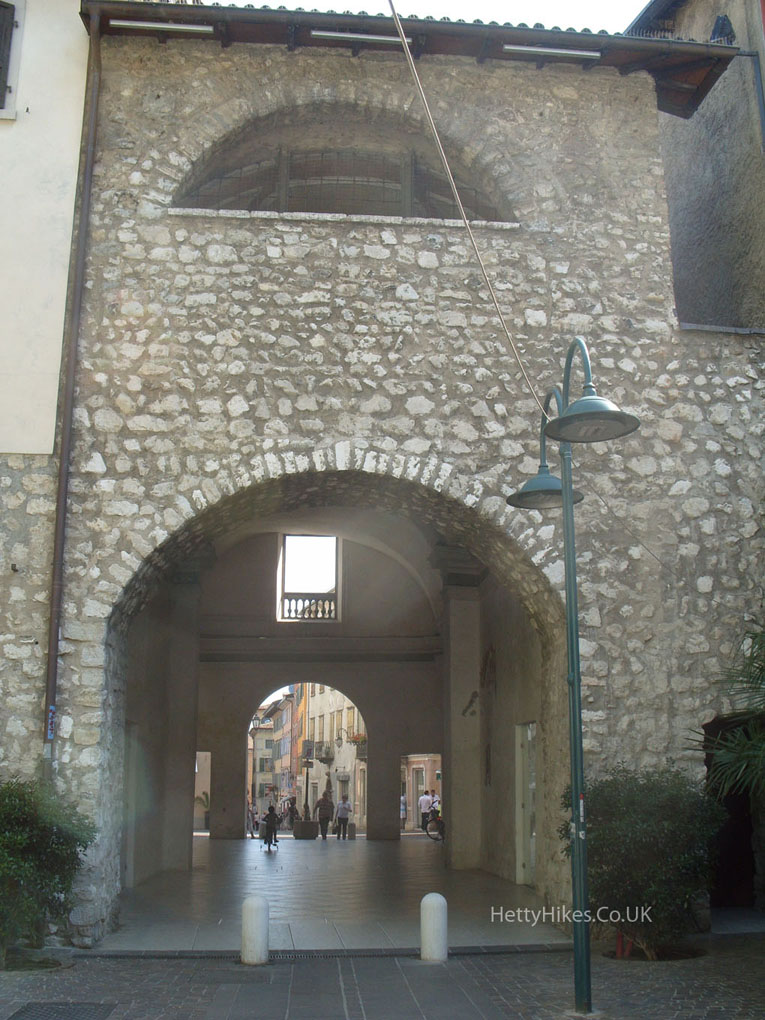 This was a church, now you can walk through it. The ceiling is still there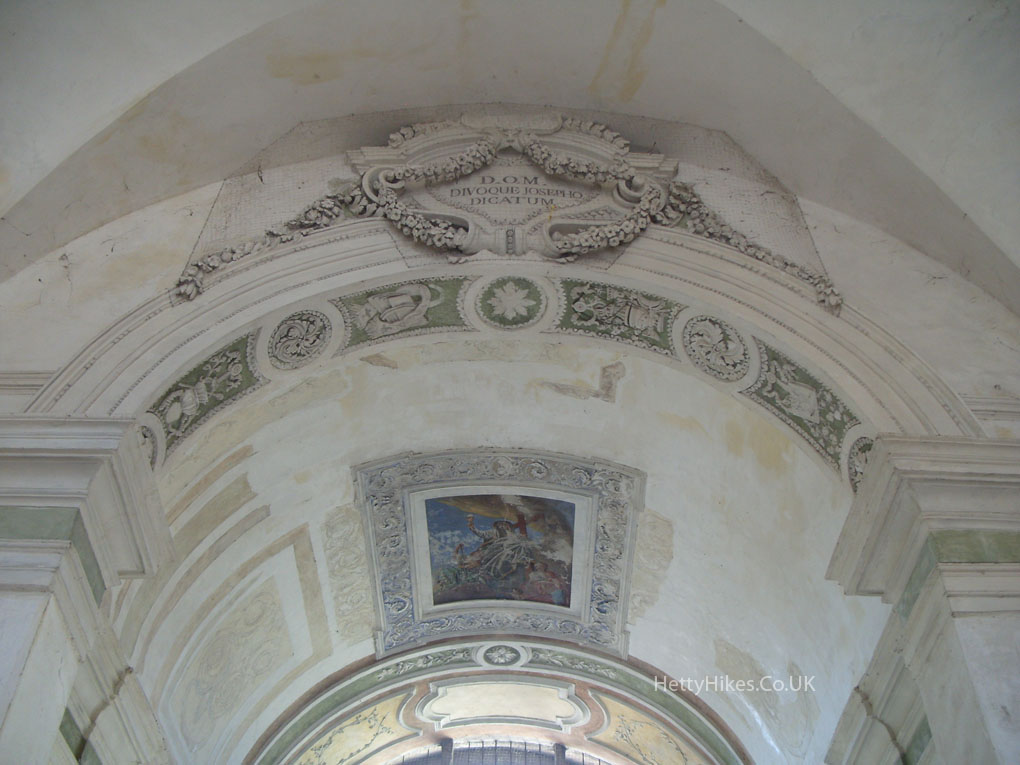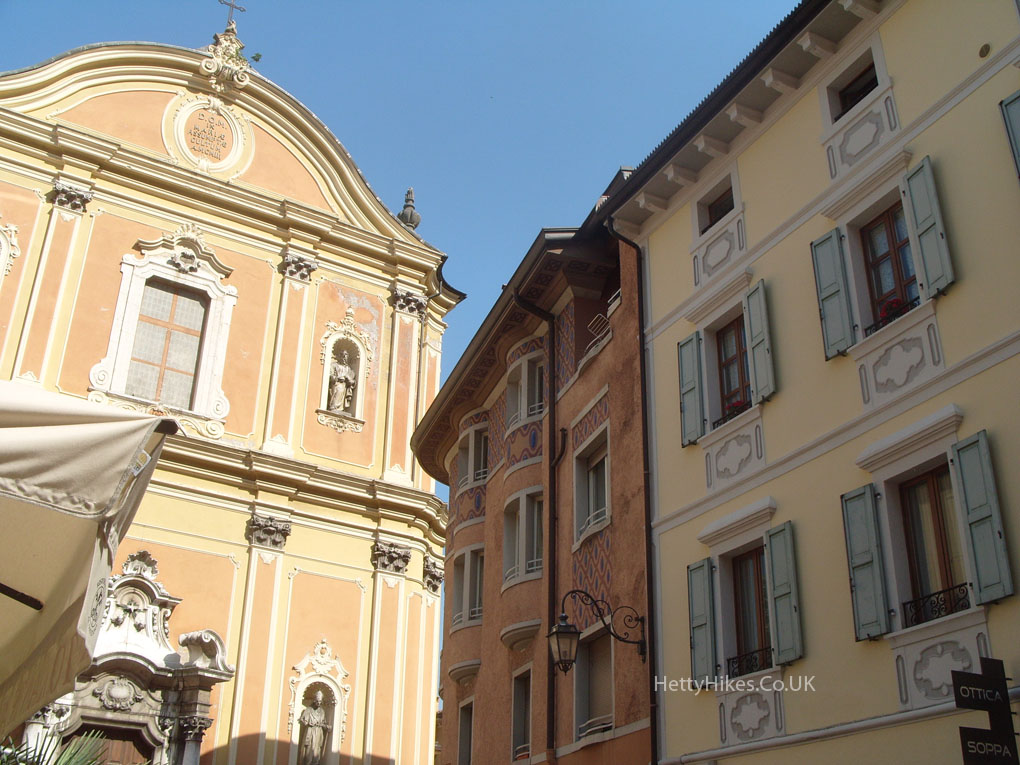 One of the old town gates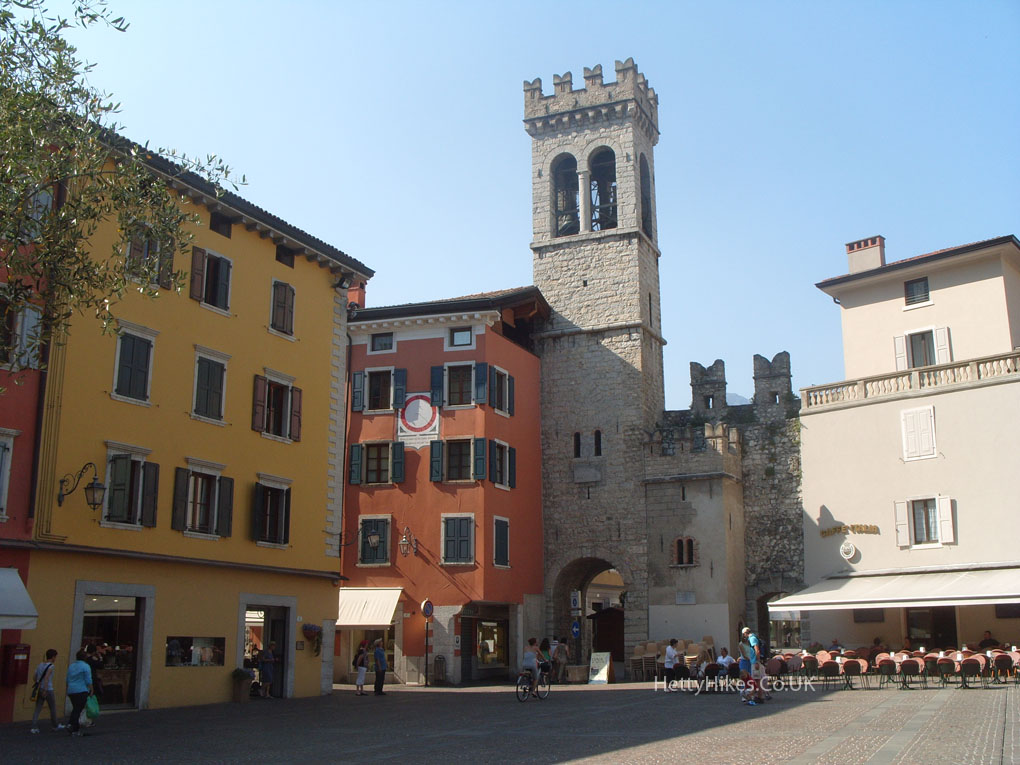 Chiesa dell'Inviolata – This baroque church in Riva del Garda was built in 1603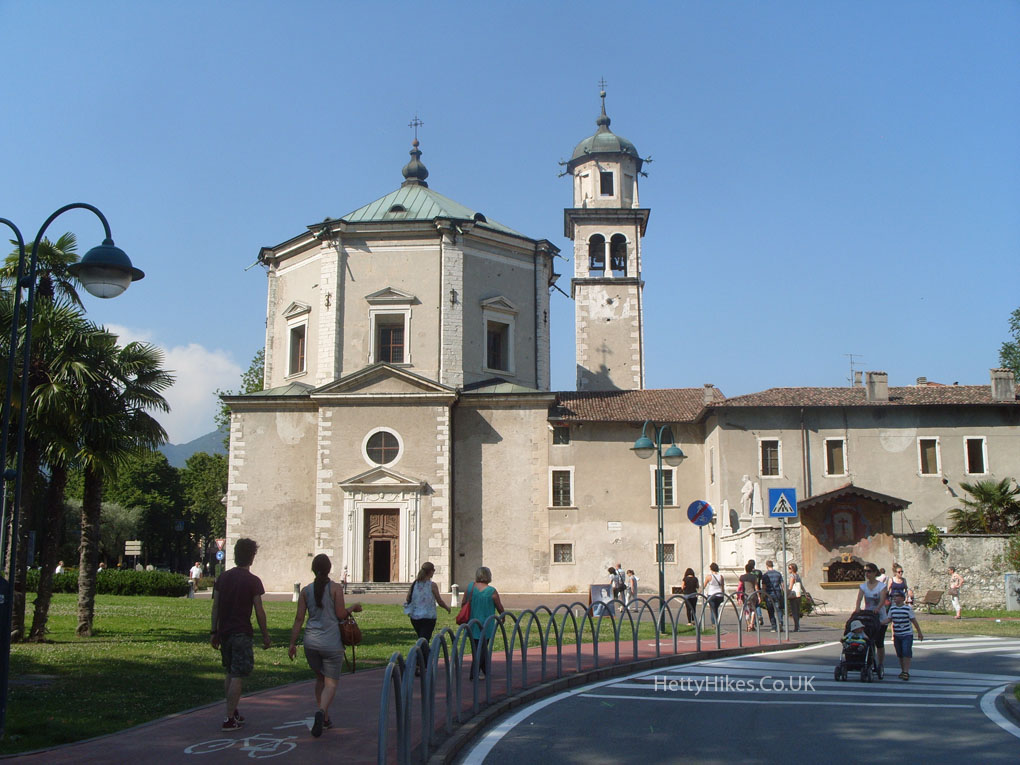 Next day Malcesine and Monte Baldo
All images on the website copyright of HettyHikes.co.uk