Scottish Borders                                      Photos by Hetty
1st June 2019                                                                                   www.jedburgh.org.uk/
We called at the Visitor Centre in Jedburgh where they told us about their town trail, so we decided to follow it.
Jedburgh Abbey was founded in 1138 on the site of a previous church and was often visited by Scottish kings. Being near the border with England, it was attacked and damaged several times between 1305 and 1545. After the reformation in 1559, it was used as the Parish Church until a new church was built in 1875.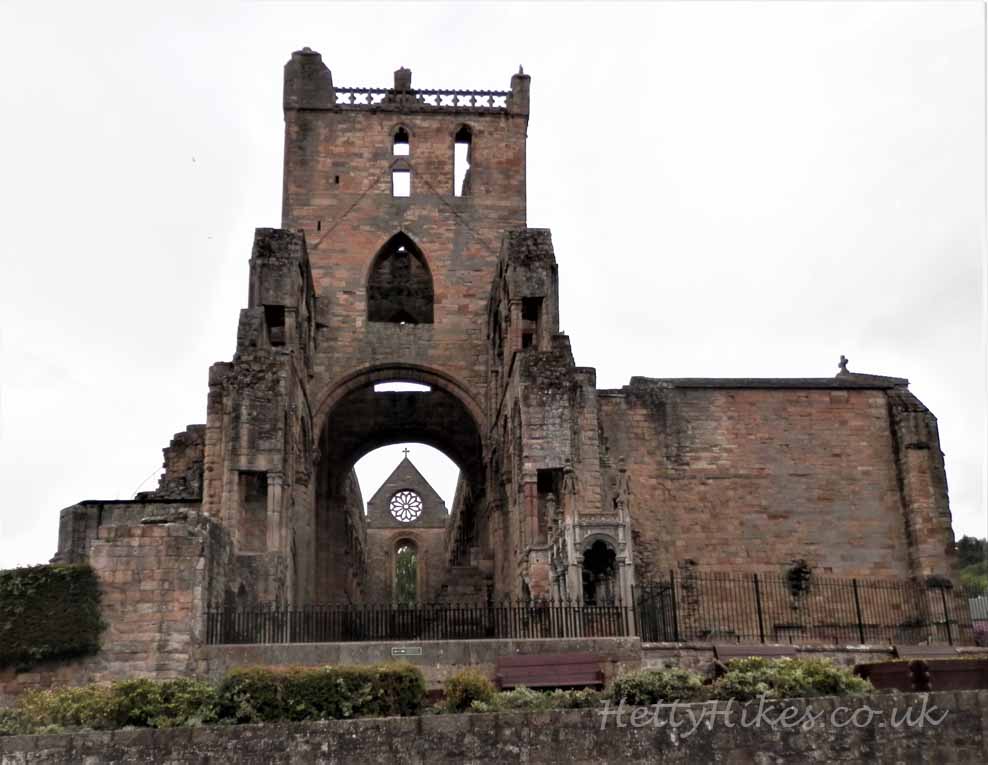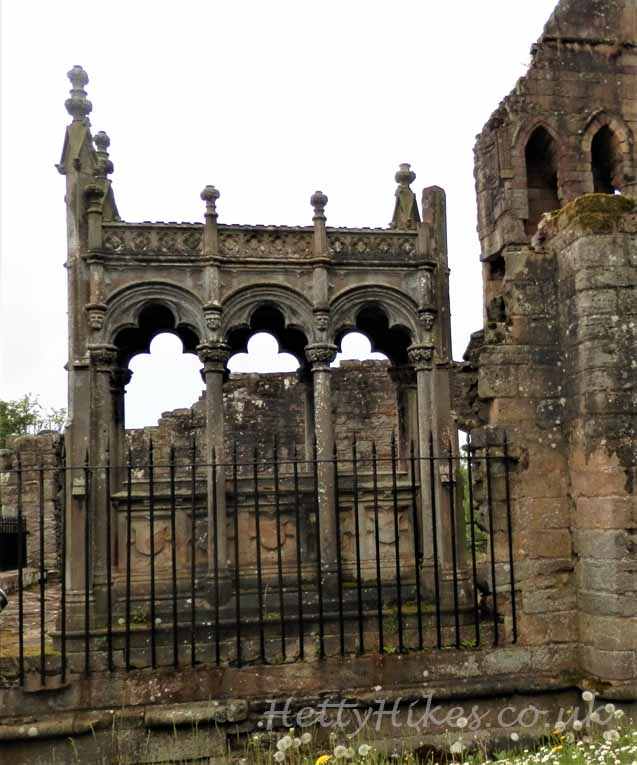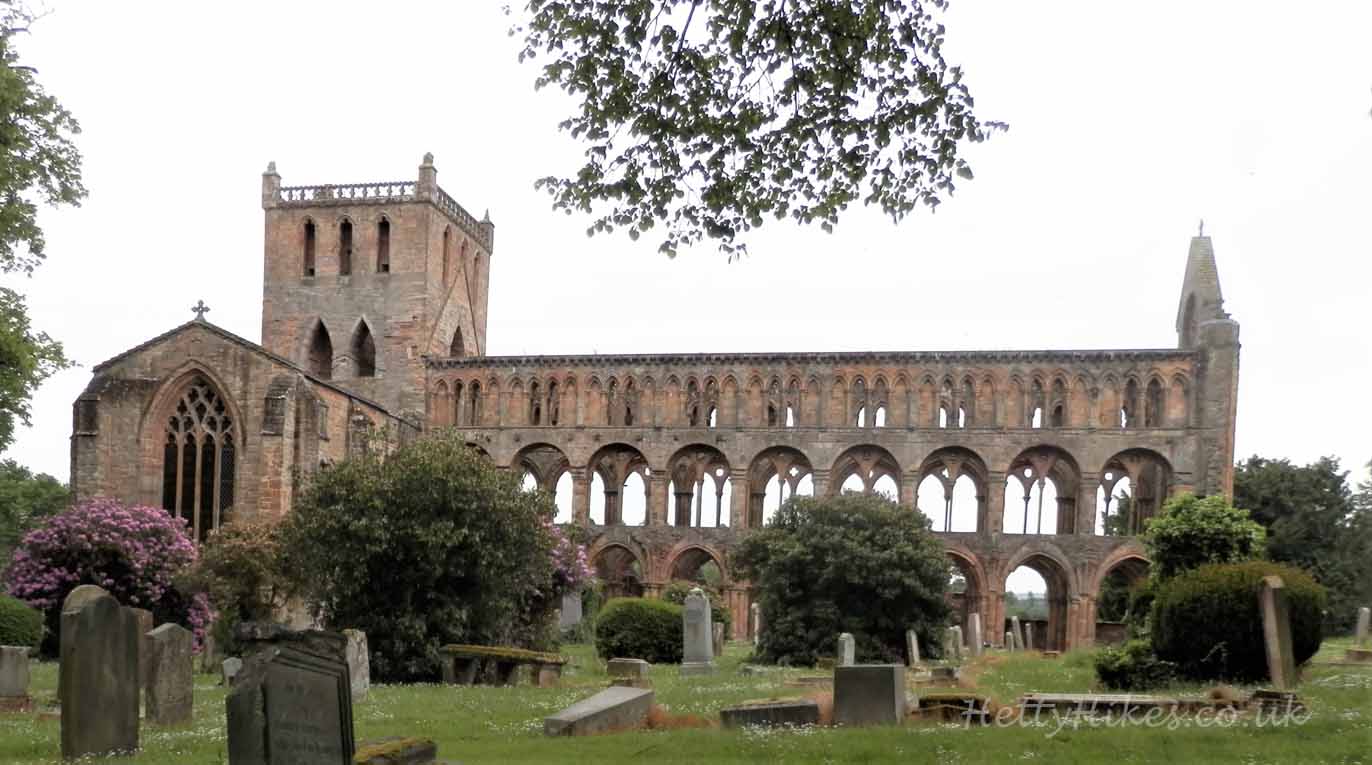 On the left with the spire and archway is the Newgate, built 1755 to 1791, which had prison cells. The Courthouse is next-door on the right, built in 1812/1861, and still used as a court.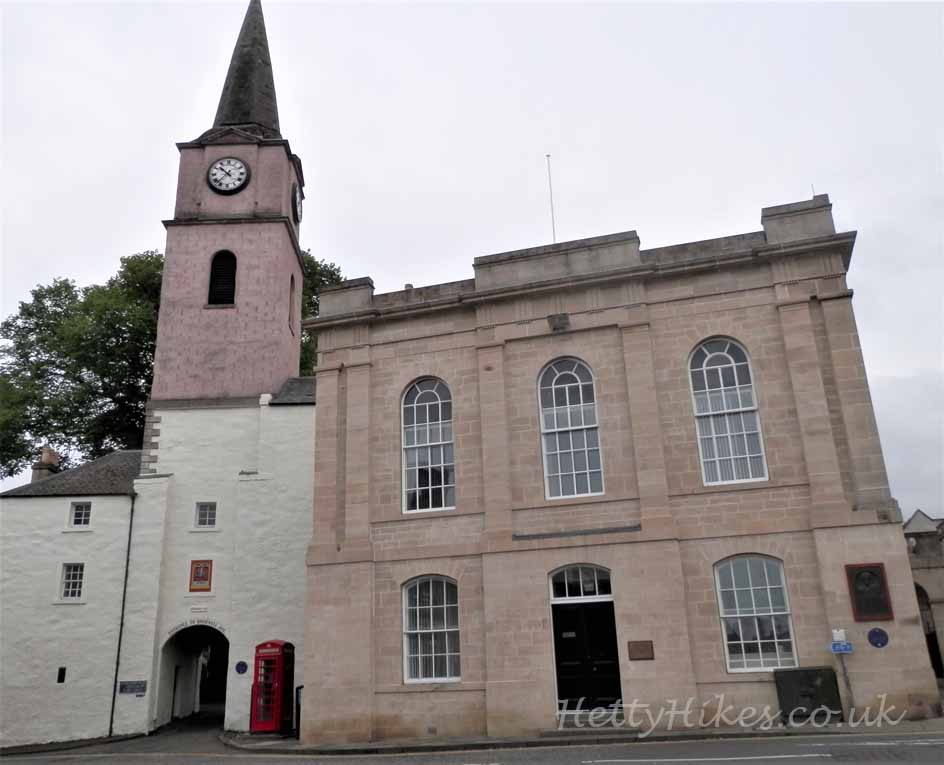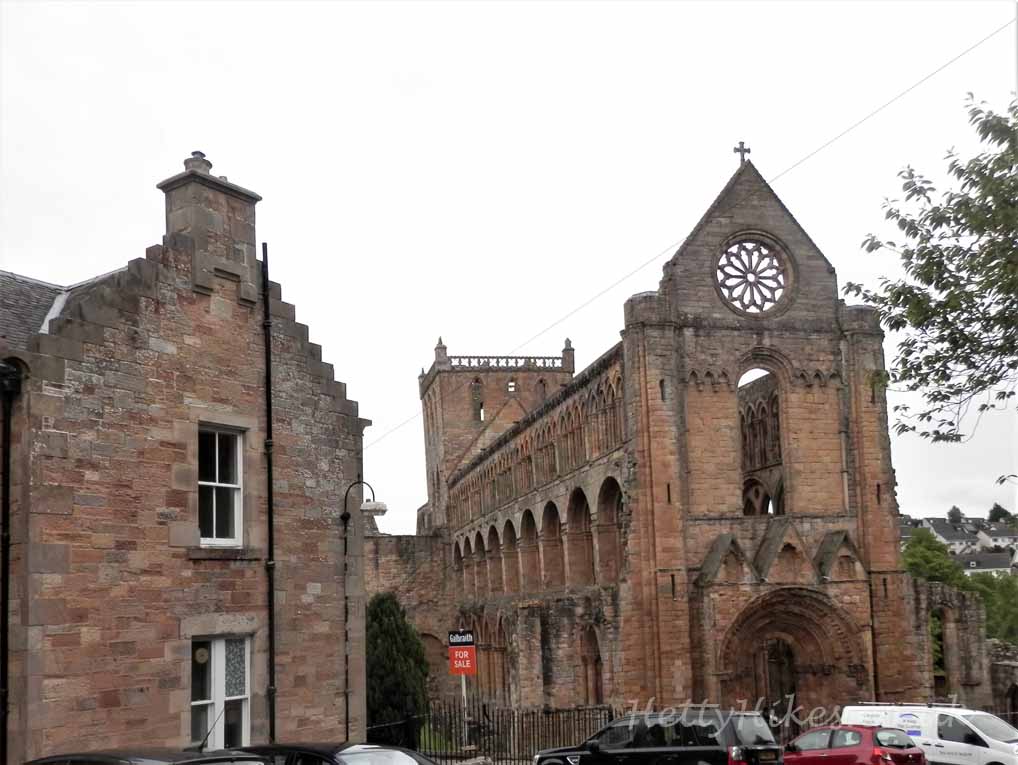 At the top of the hill is Jedburgh Castle Jail. The castle that was here was taken by the English several times and was demolished in 1409. The prison was built here in the 1820s

Jedburgh Castle Jail and Museum website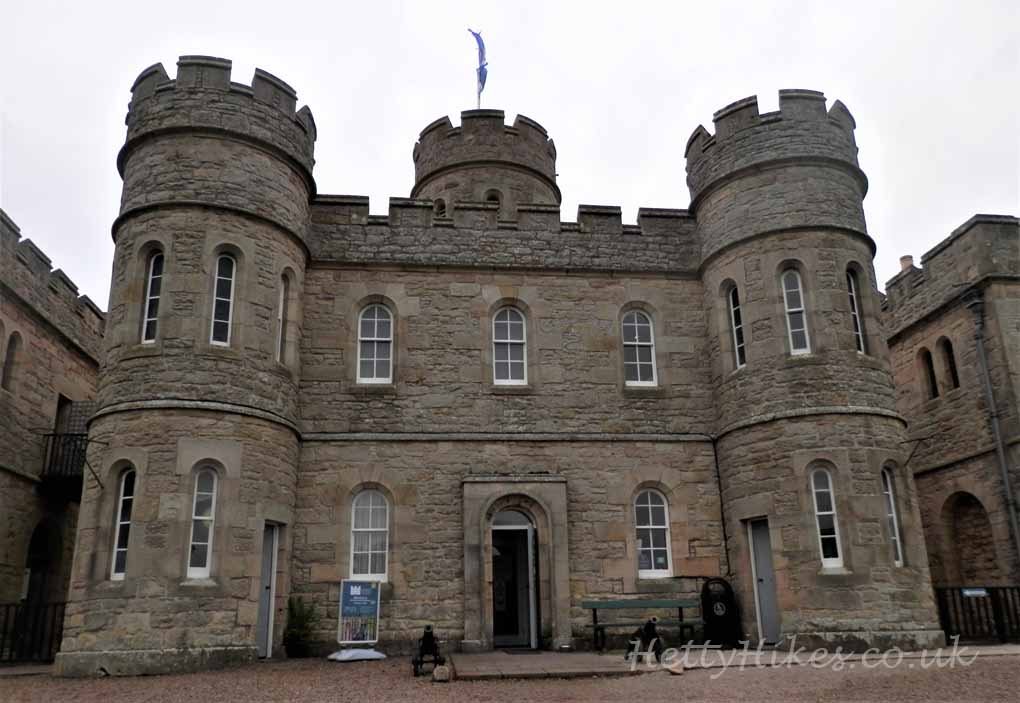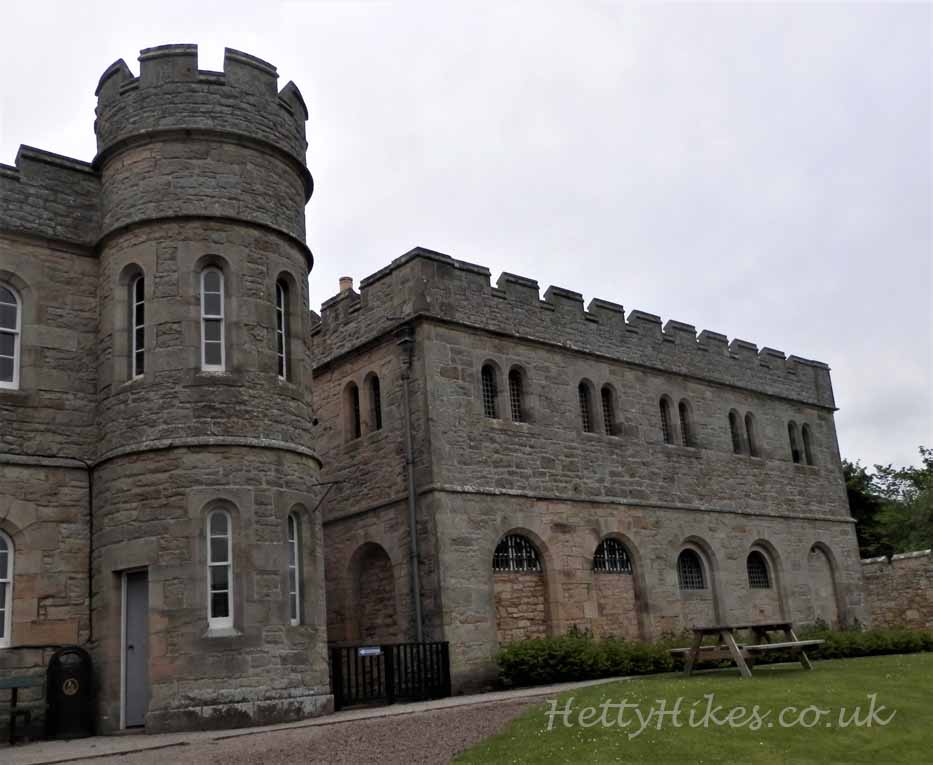 A cell as in the 1830s – the prisoners worked and slept in their cells in solitude.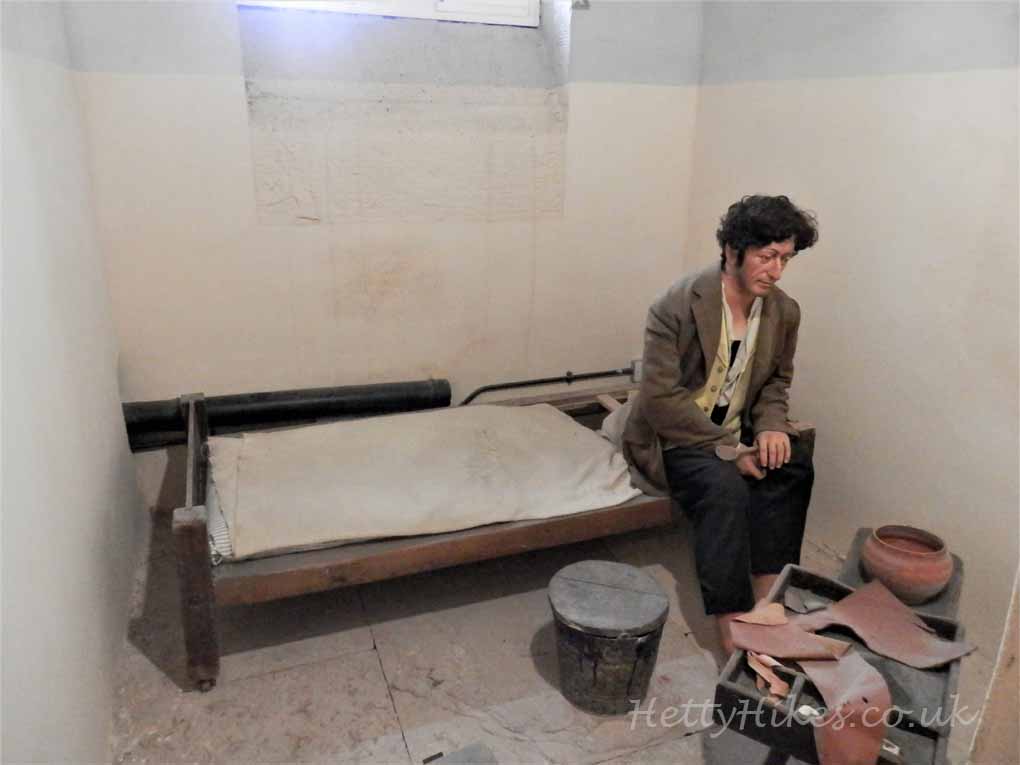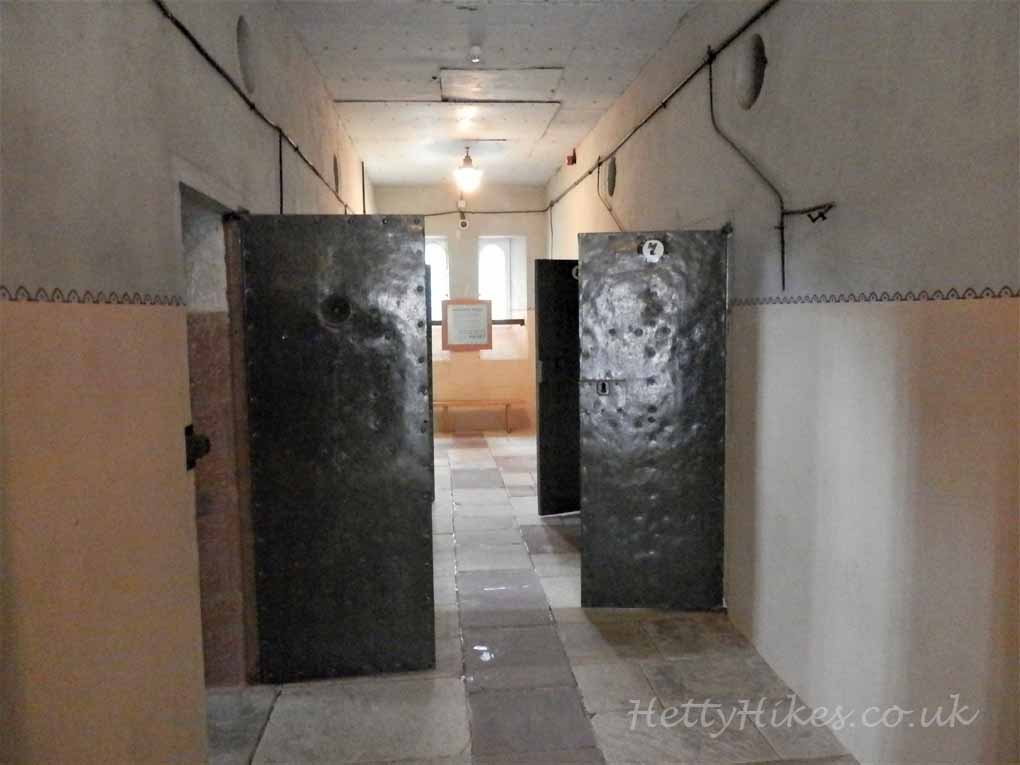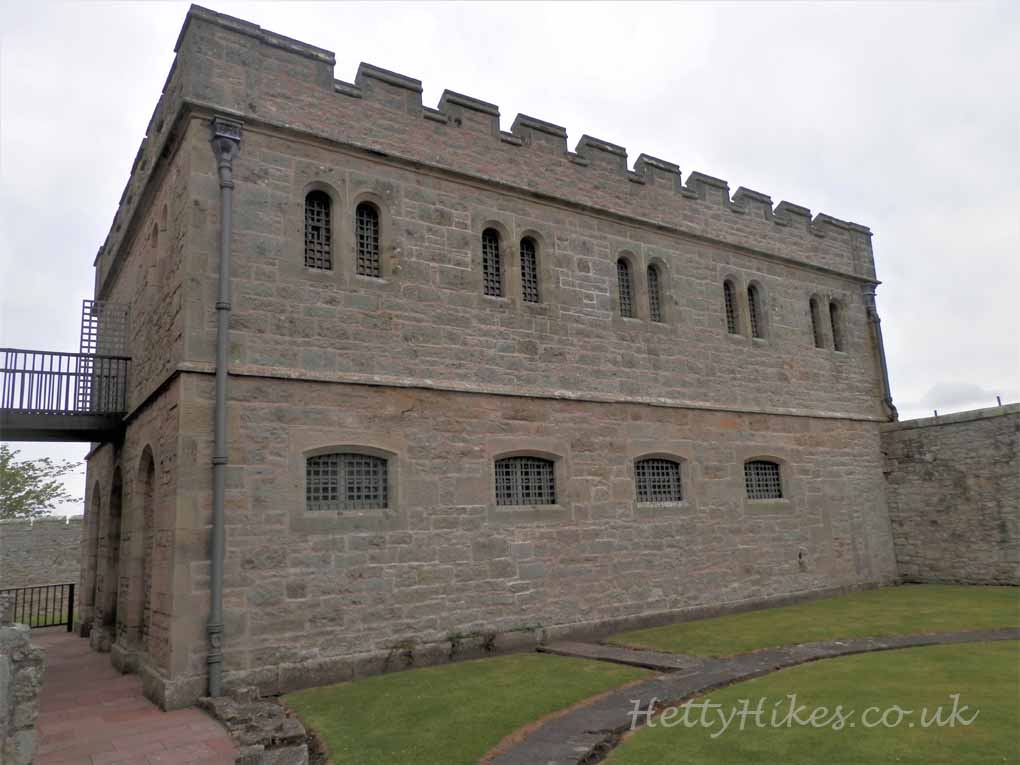 Mary Queen of Scots House dates from the 16th century and she may have stayed here in 1566. Now it is a museum all about her.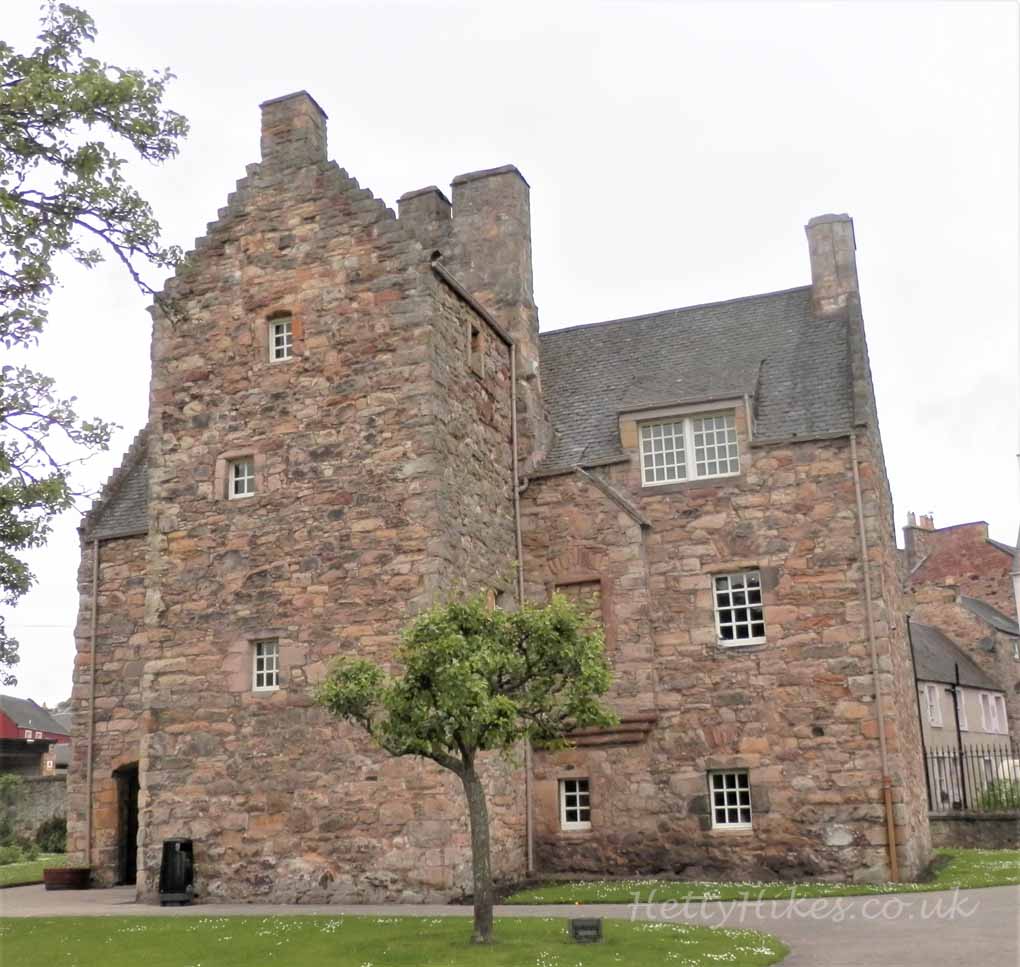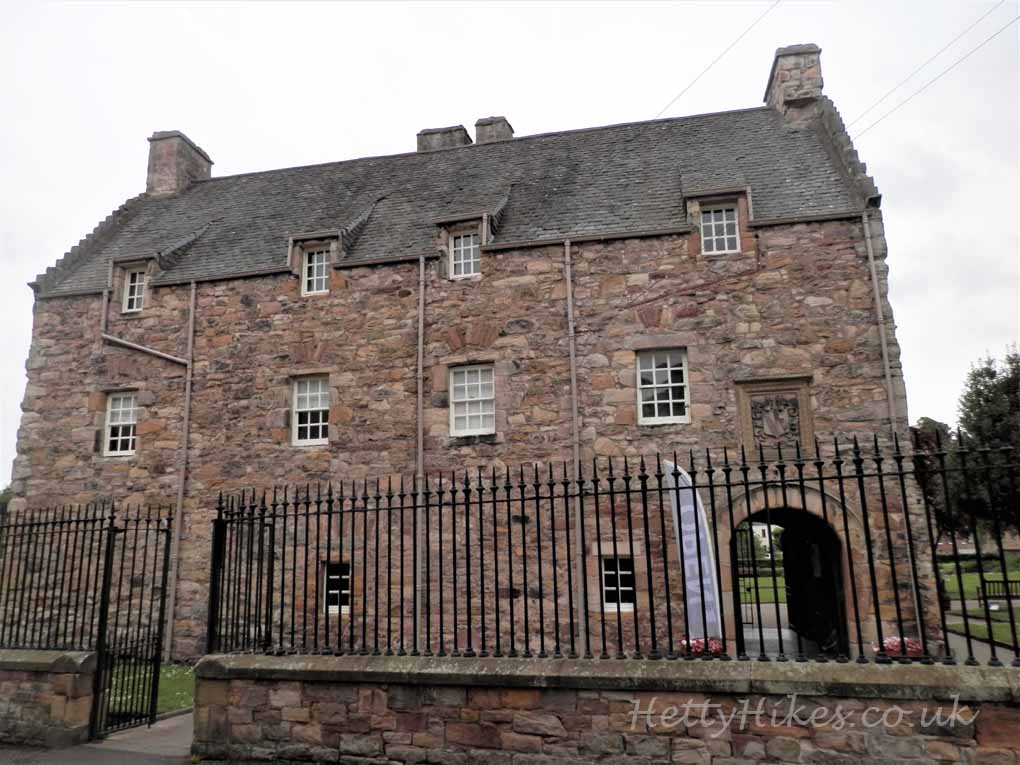 Next: Floors Castle
Back to beginning of Scotland 2019 holiday
All images on the website copyright of HettyHikes.co.uk