Campania, Italy                                                   All photos by Hetty
June 2012
Vesuvius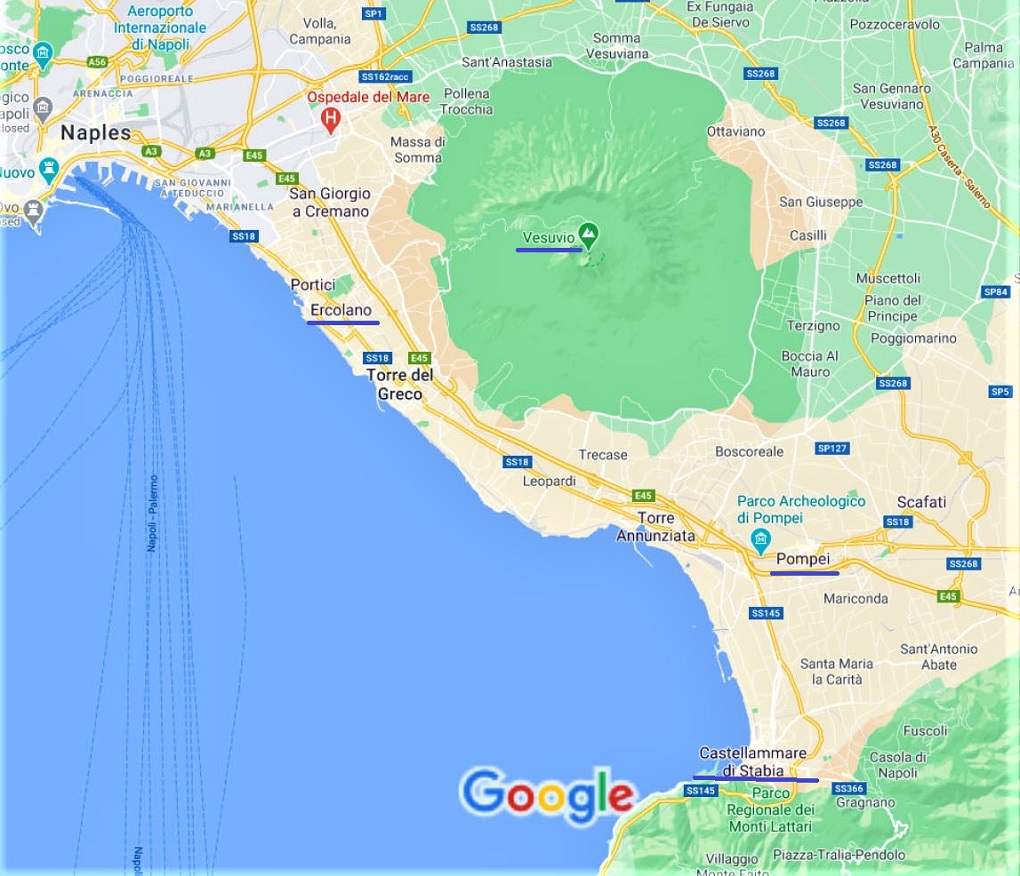 From Pompeii you can get a bus up Vesuvius to 1000 metres/3280 feet, then you walk to the top (highest point 1281 metres/4202feet). The crater is over 300metres/984 feet deep and the circumference of the rim of the crater is about 500 metres long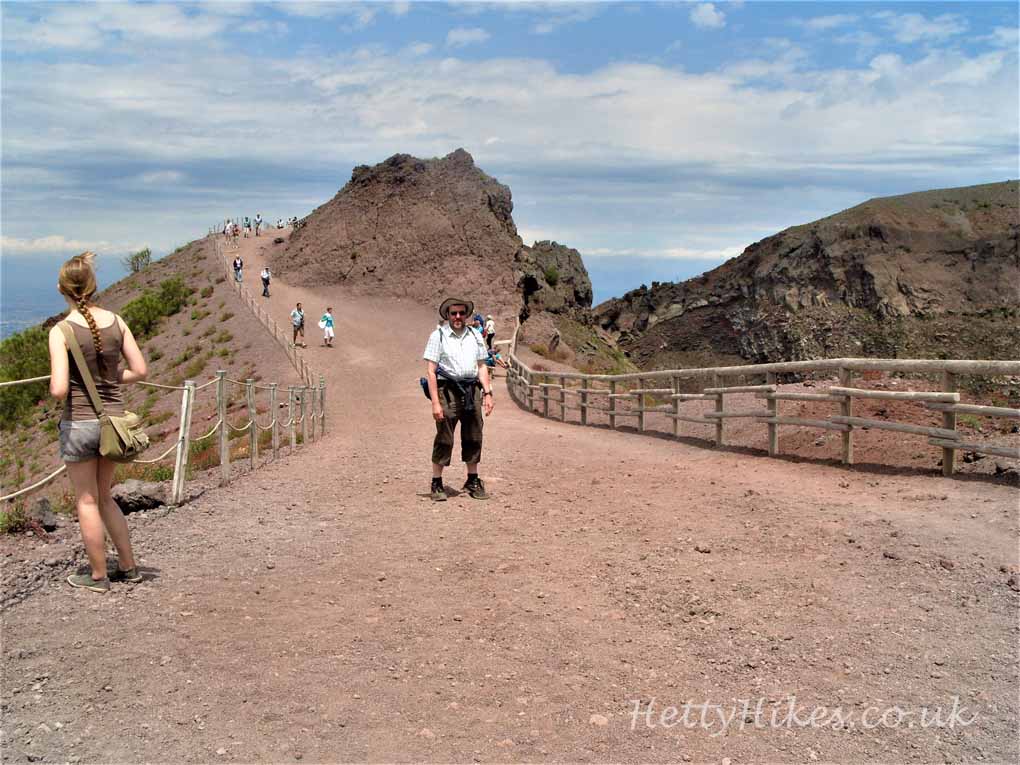 The crater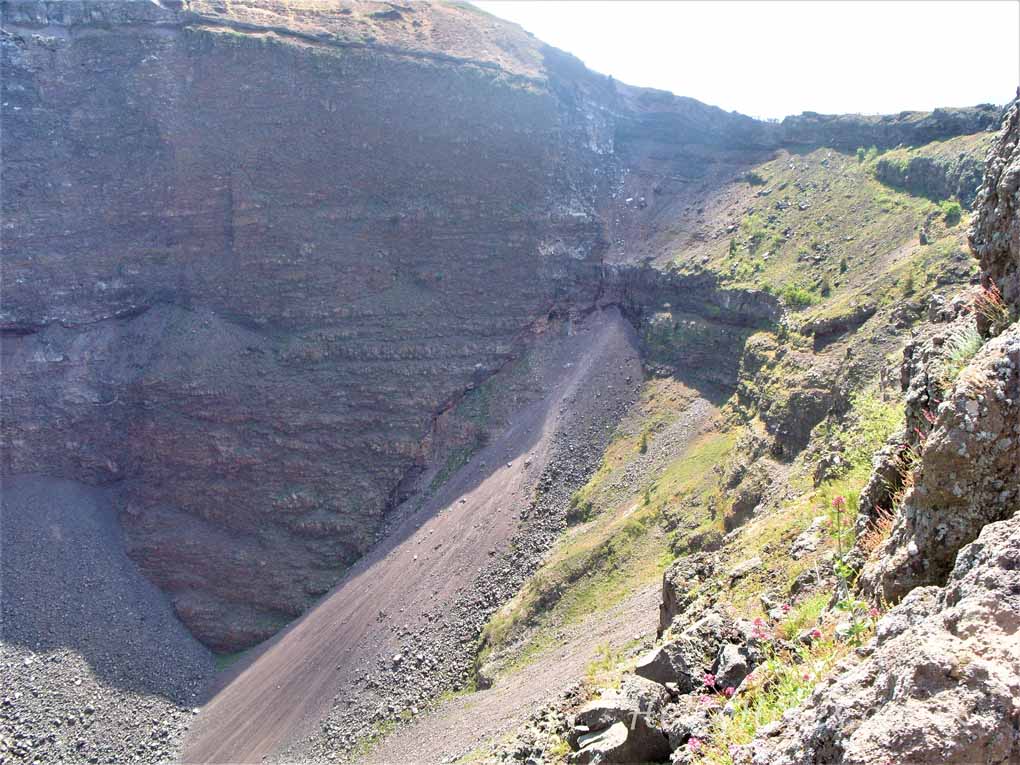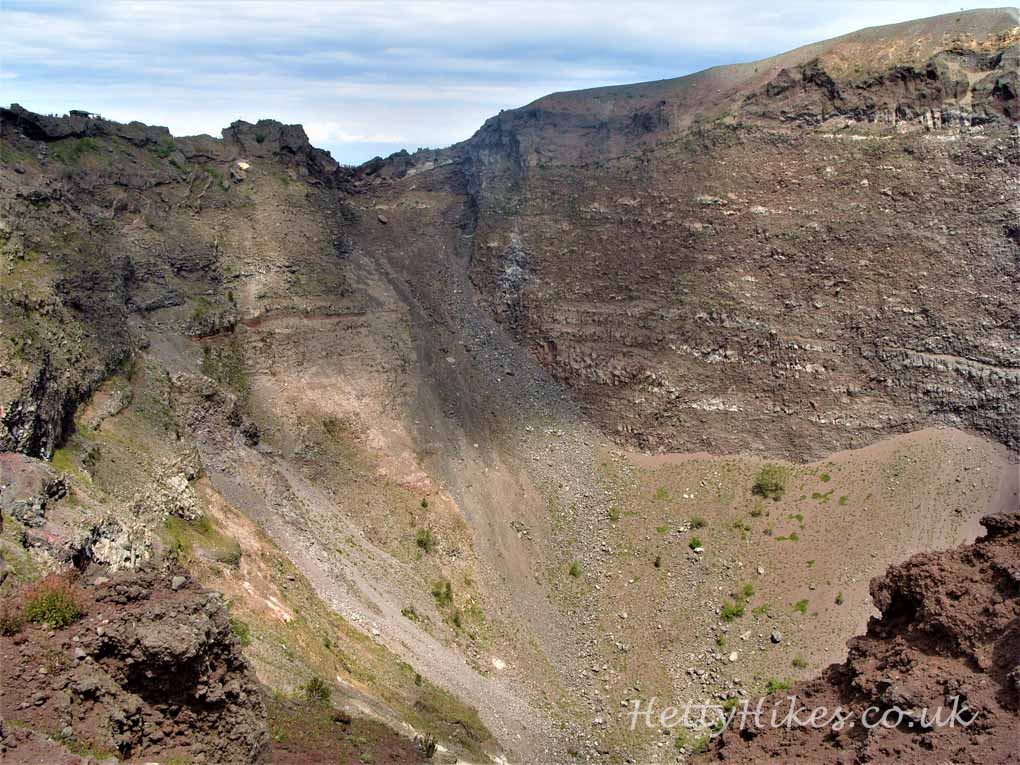 From the top you can see the whole of Naples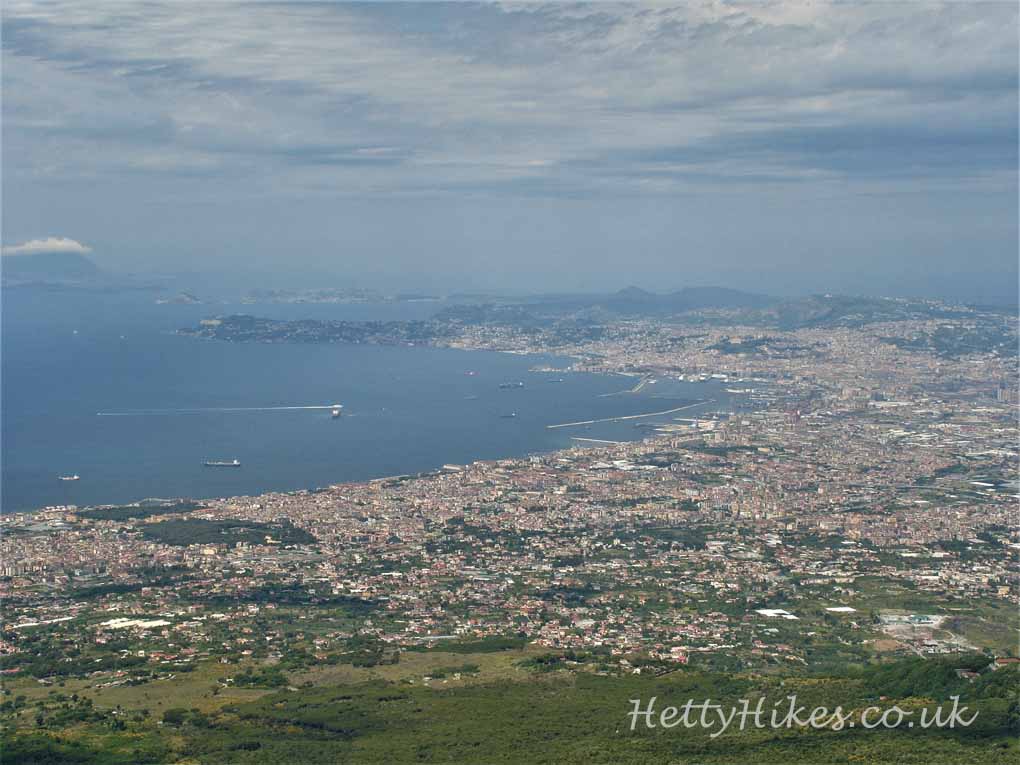 and the coast to Sorrento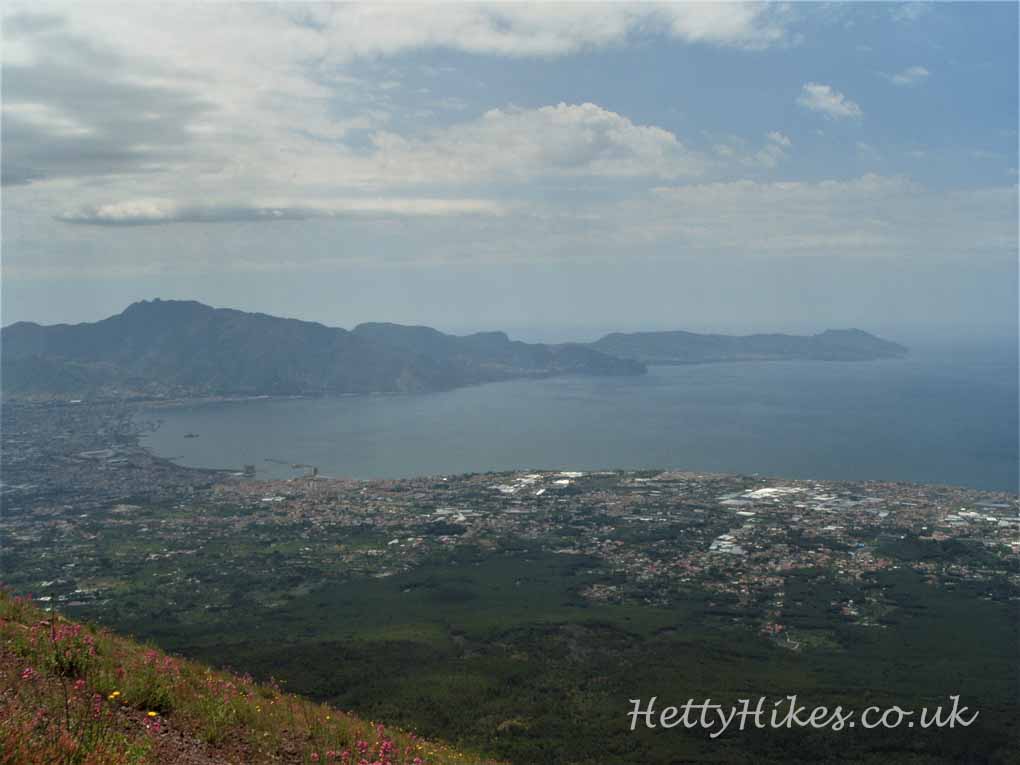 Pompeii
Pompeii was devastated by the eruption of Vesuvius in AD 79.
The excavations are amazing. The best bits have been taken to a museum in Naples, but there is lots left to see and the site is enormous.
At Pompeii we saw cat's eyes in the road, and stepping stones to cross the roads (so they did not get their feet wet)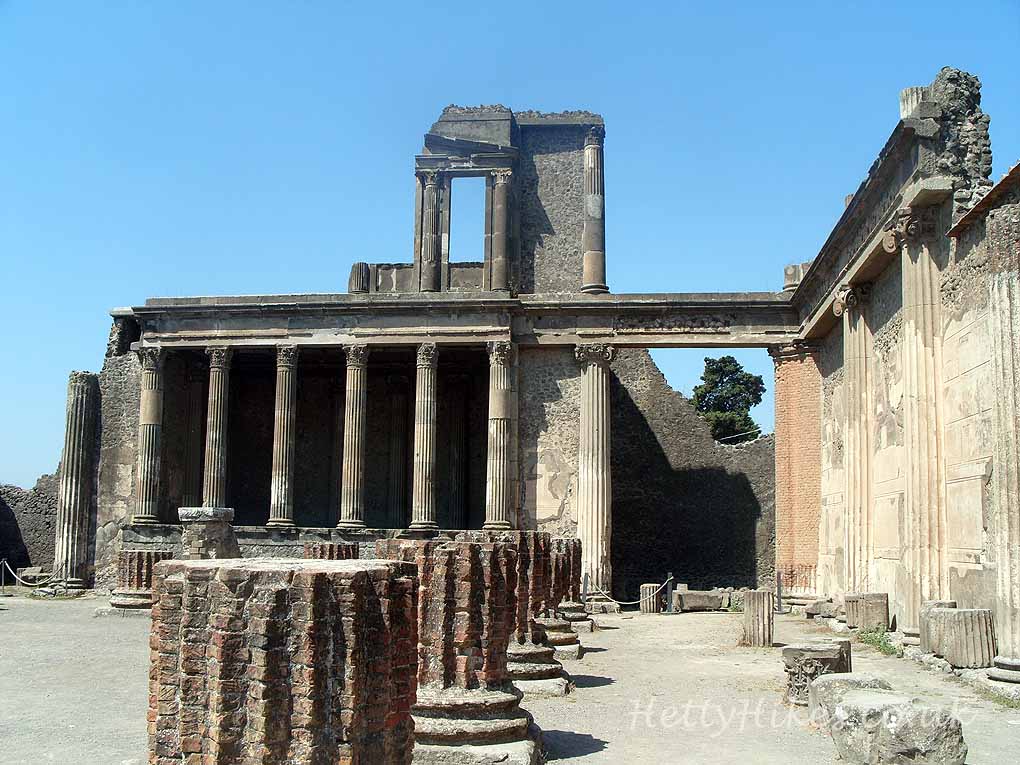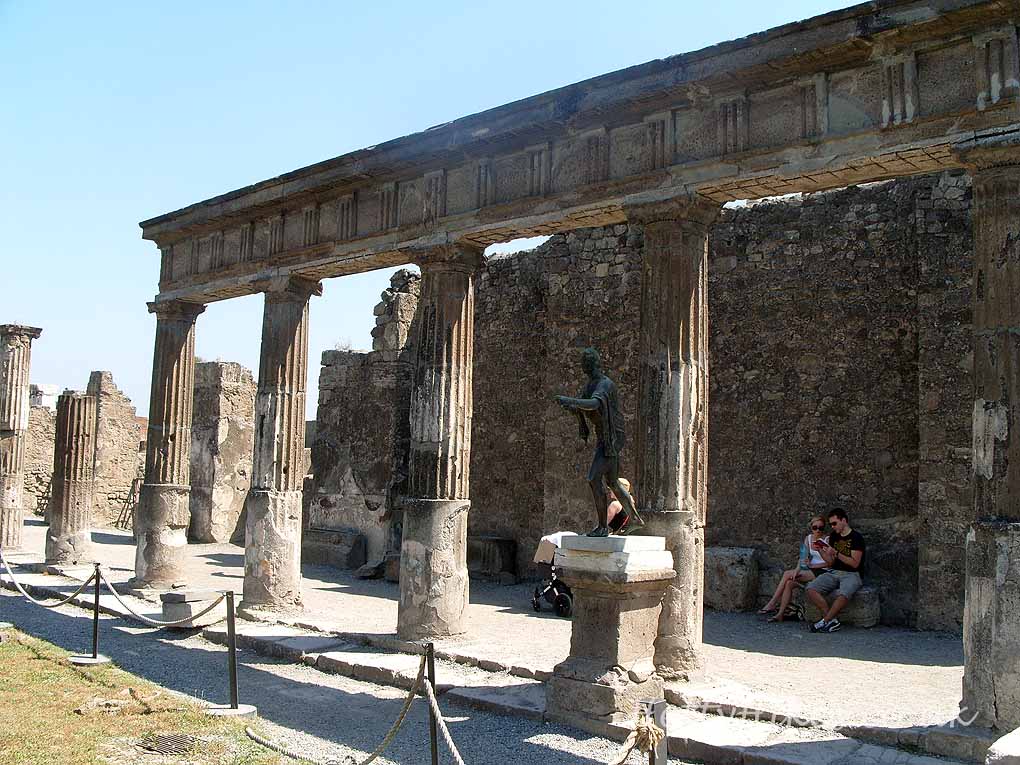 The enormous forum, and Vesuvius
How did all this pottery survive?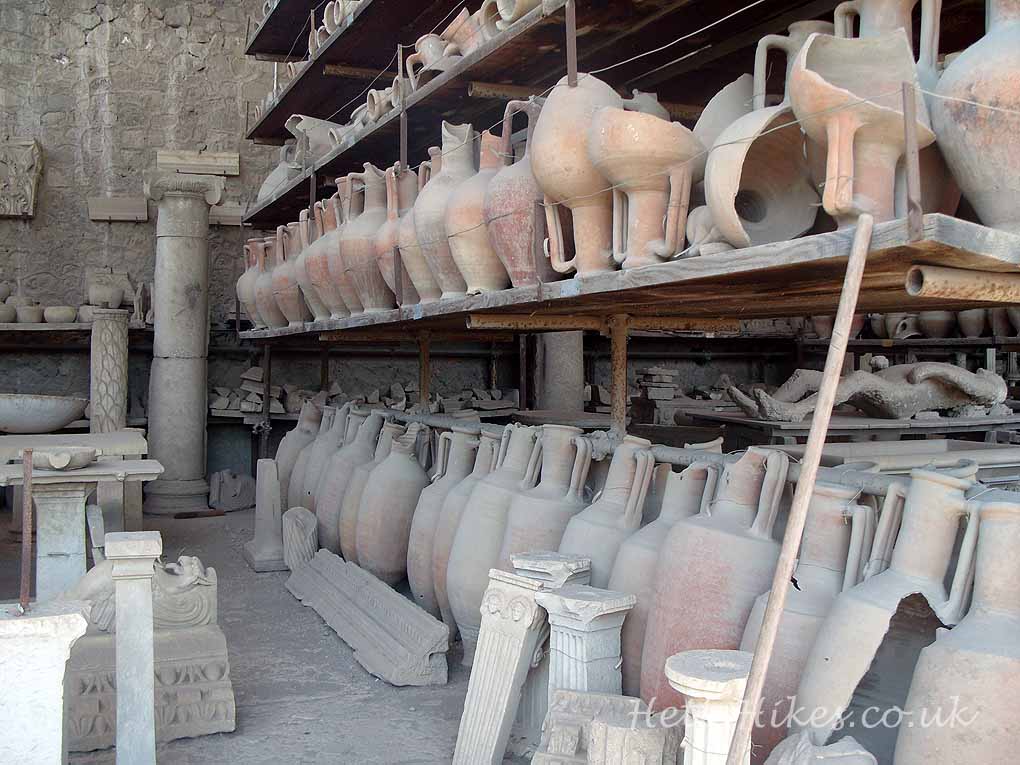 There are some plaster casts of people who perished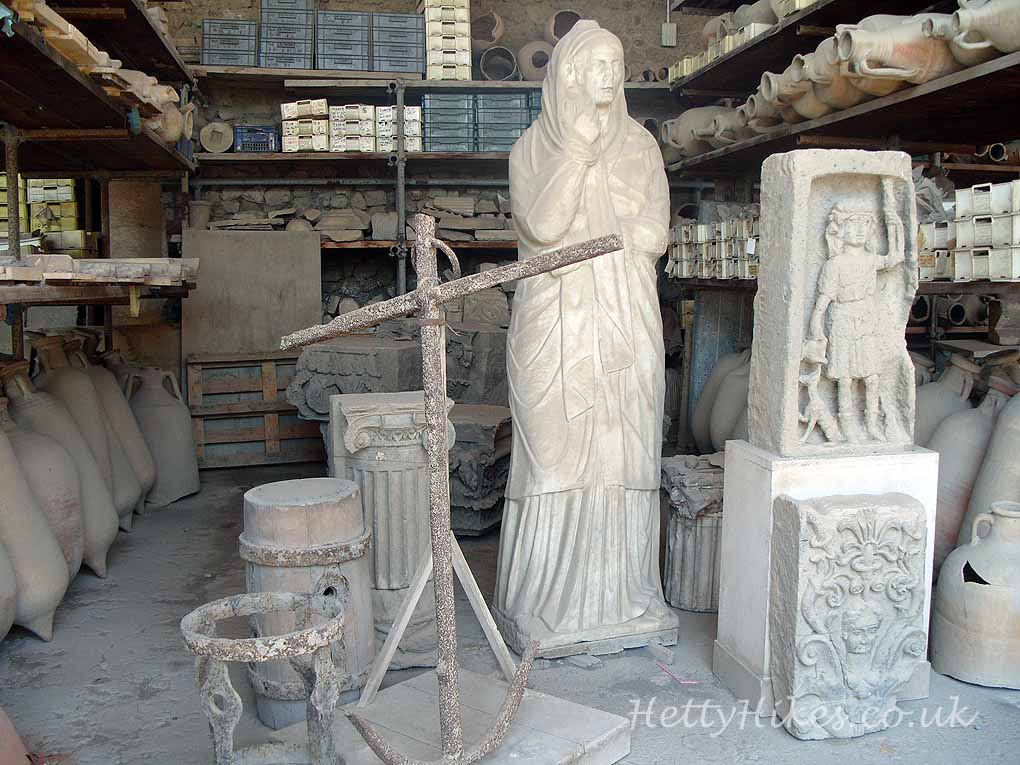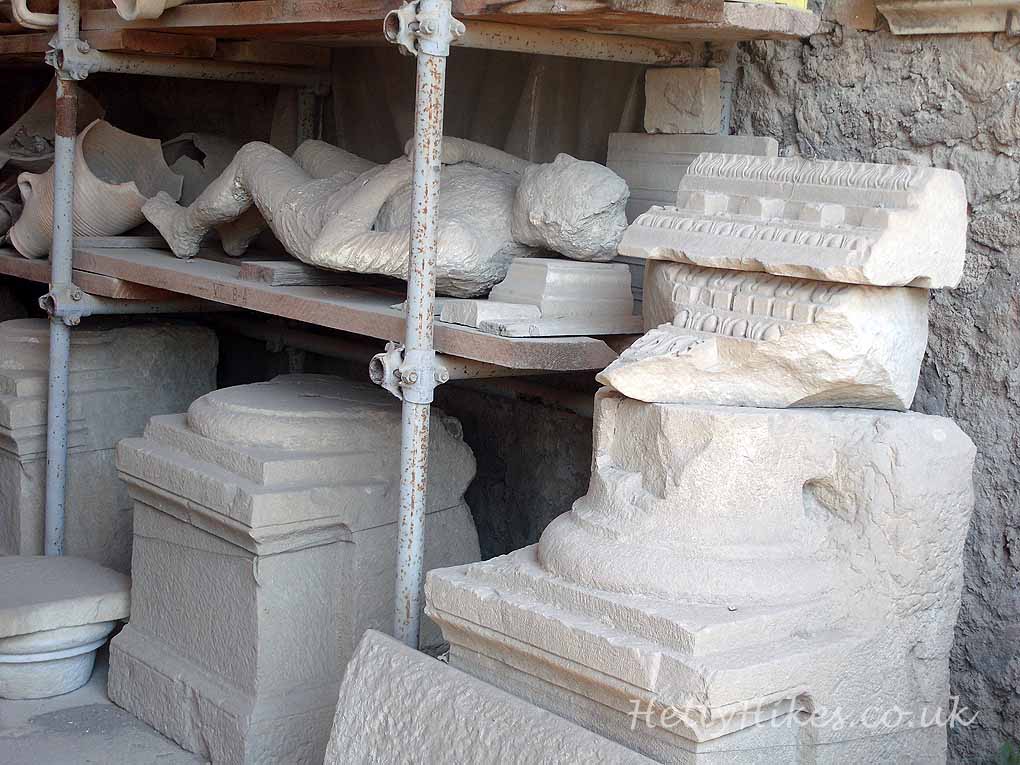 Ceilings of the baths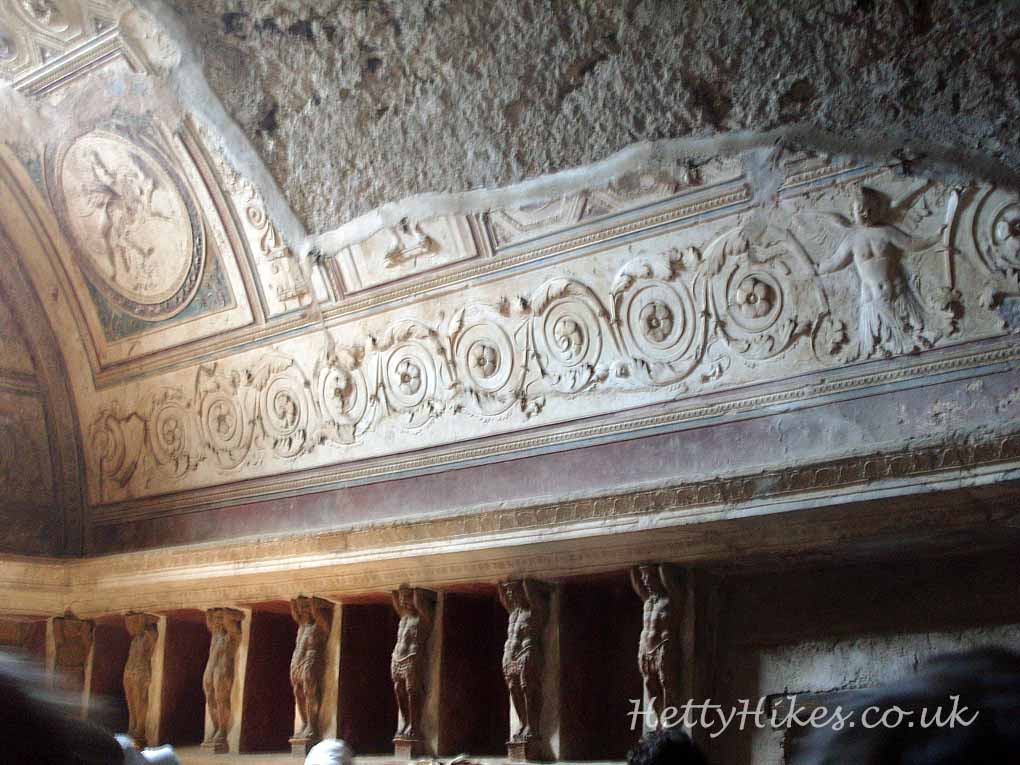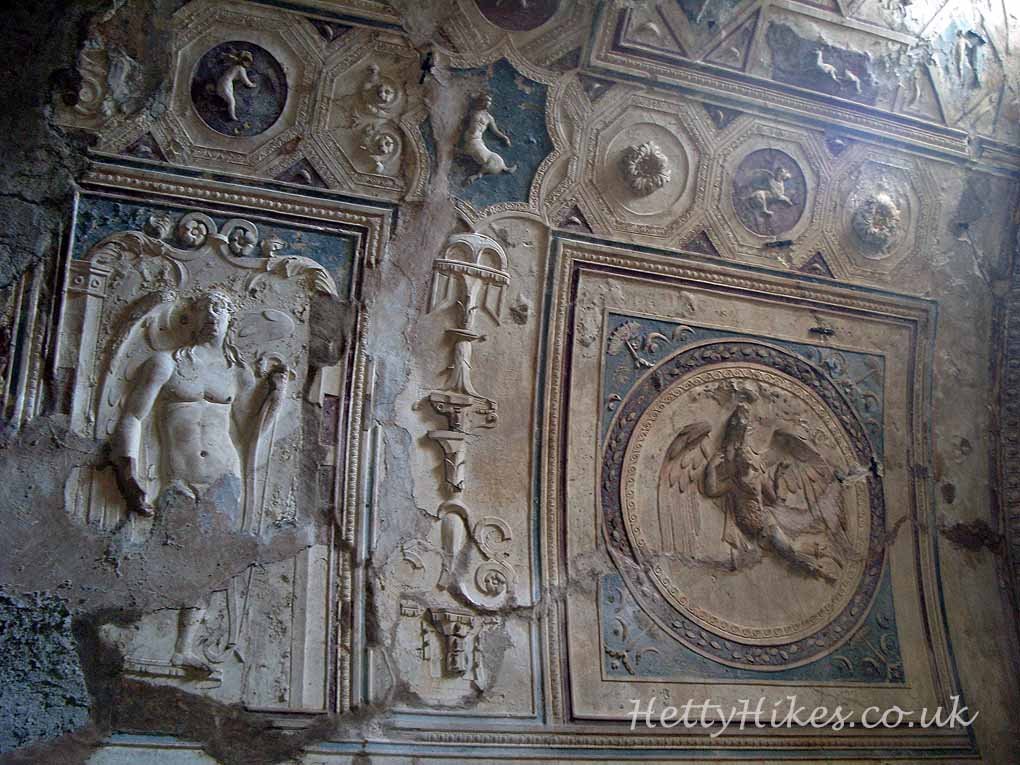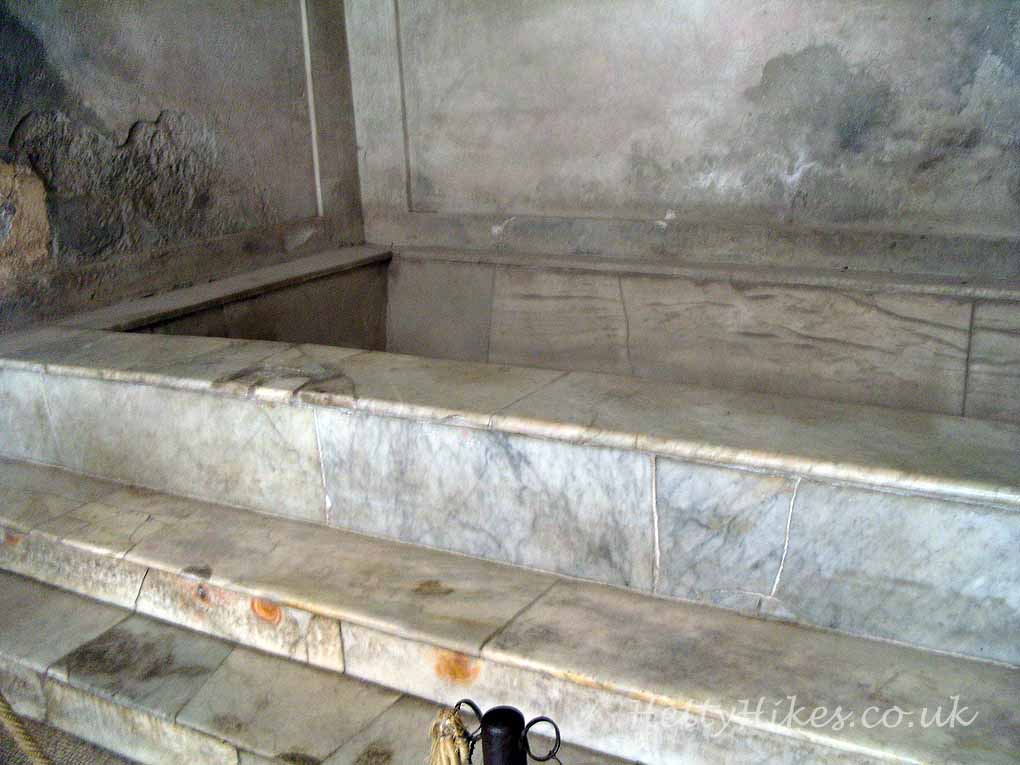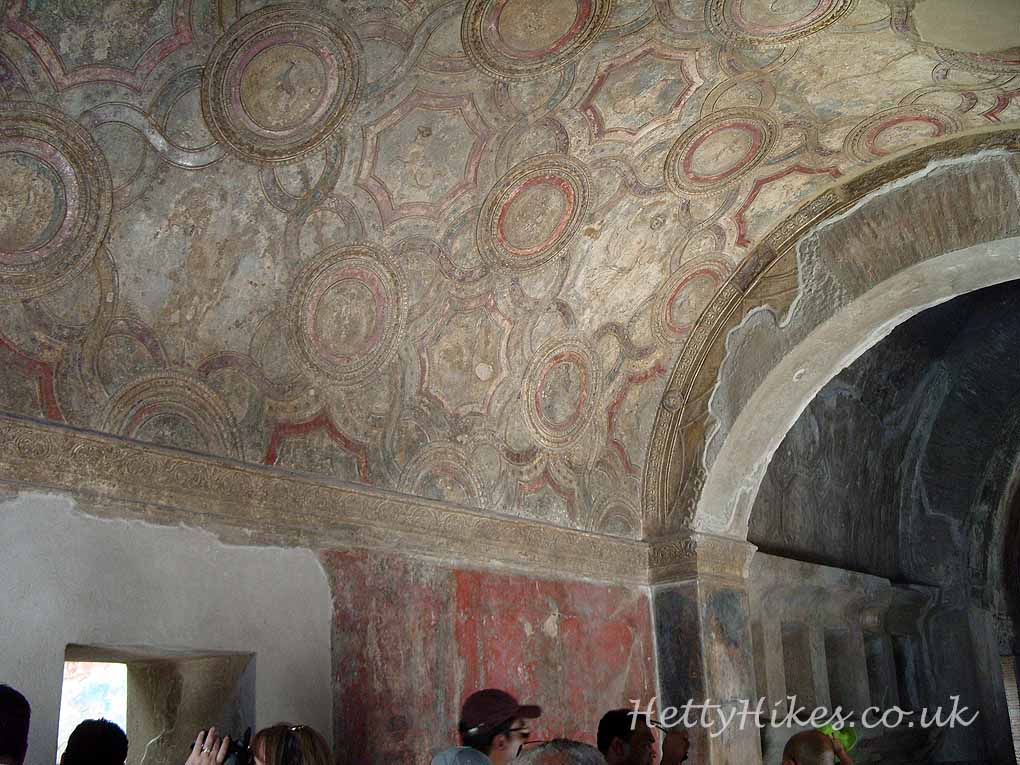 The large amphitheatre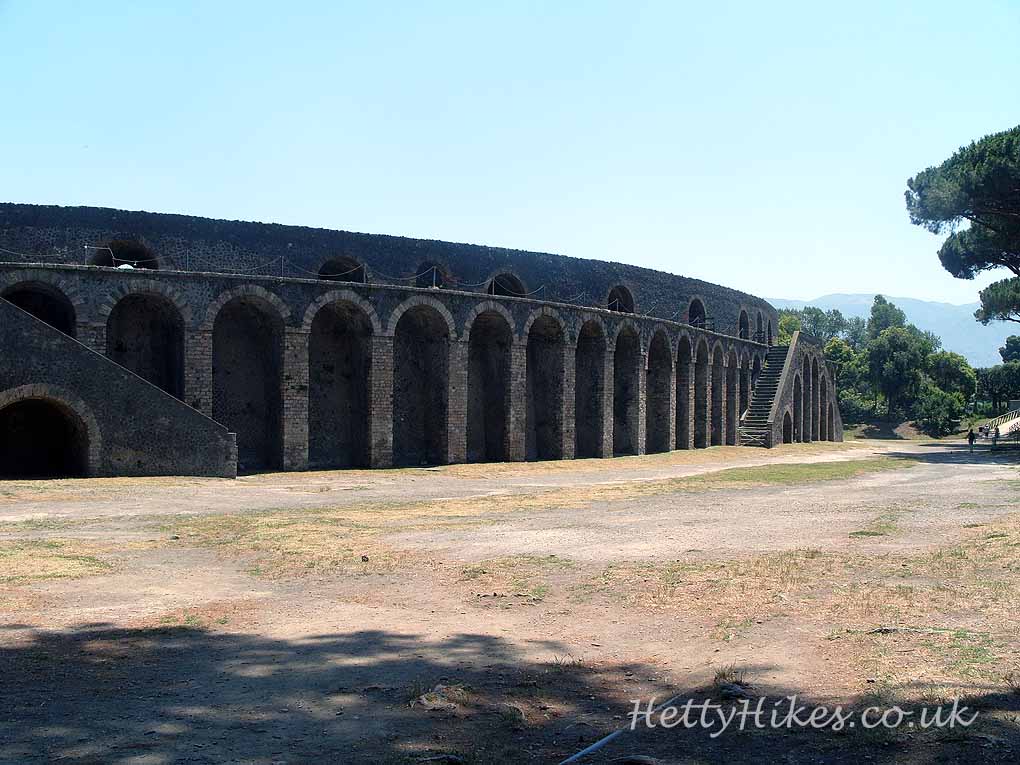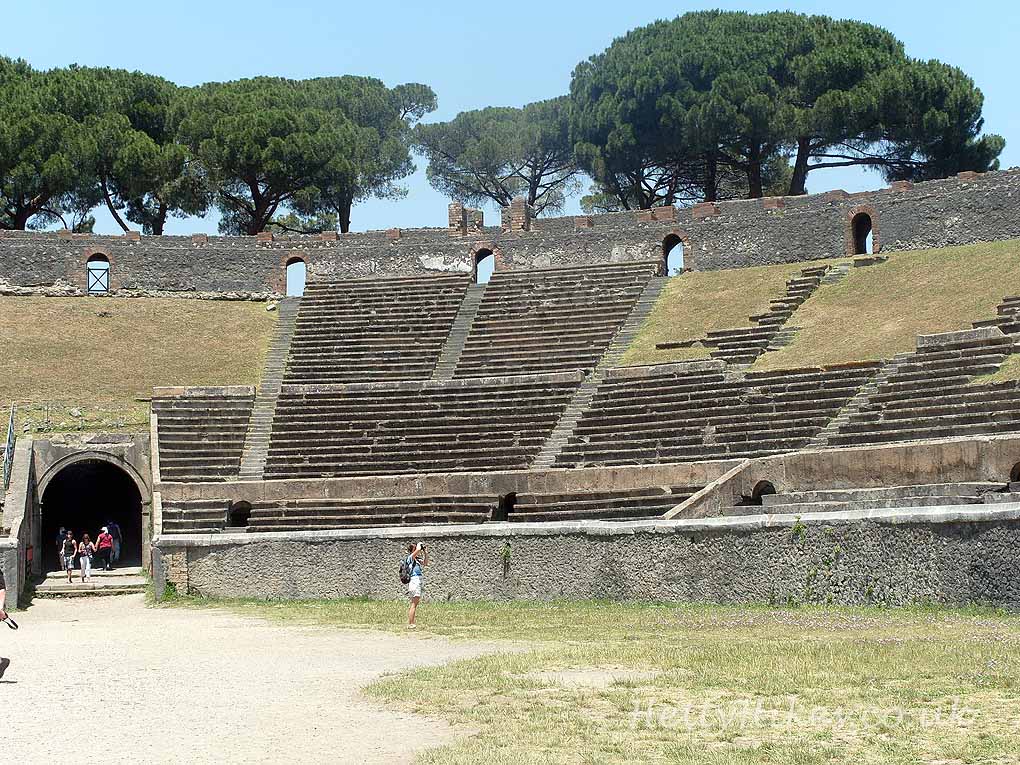 Beware of the dog signs at entrances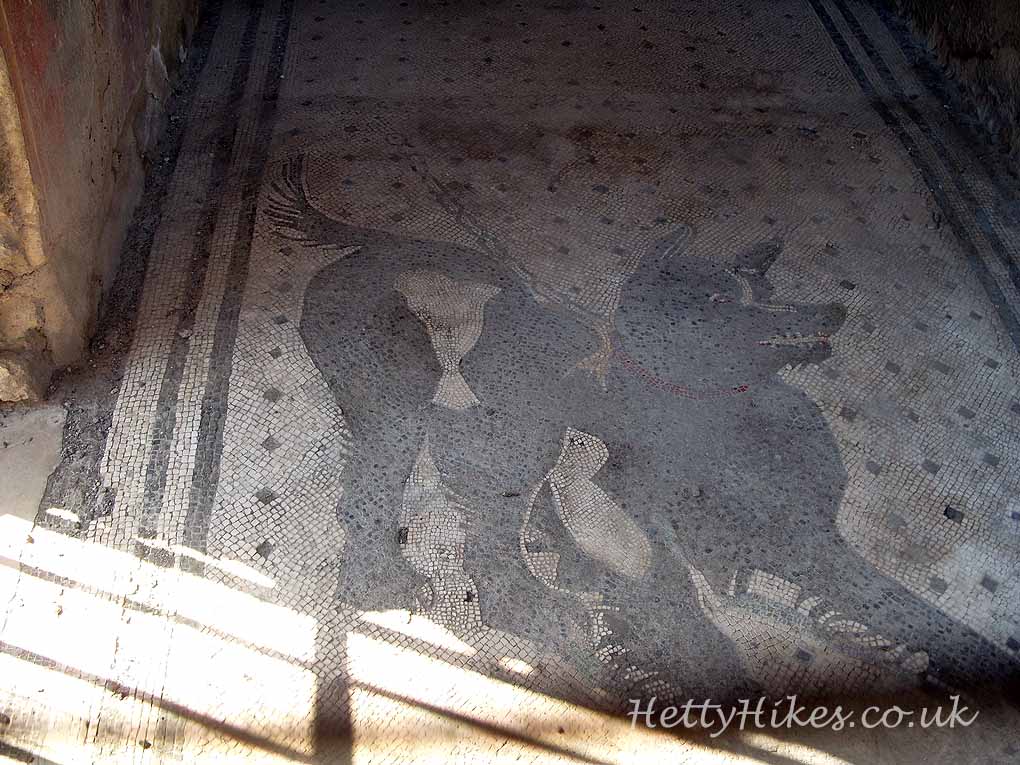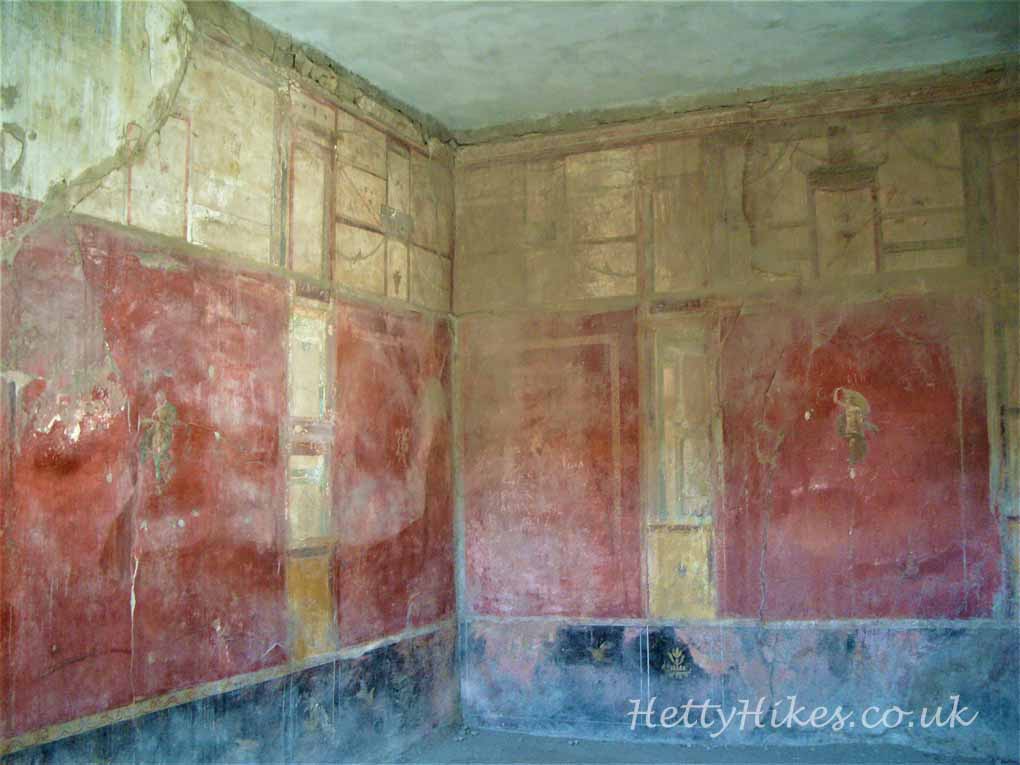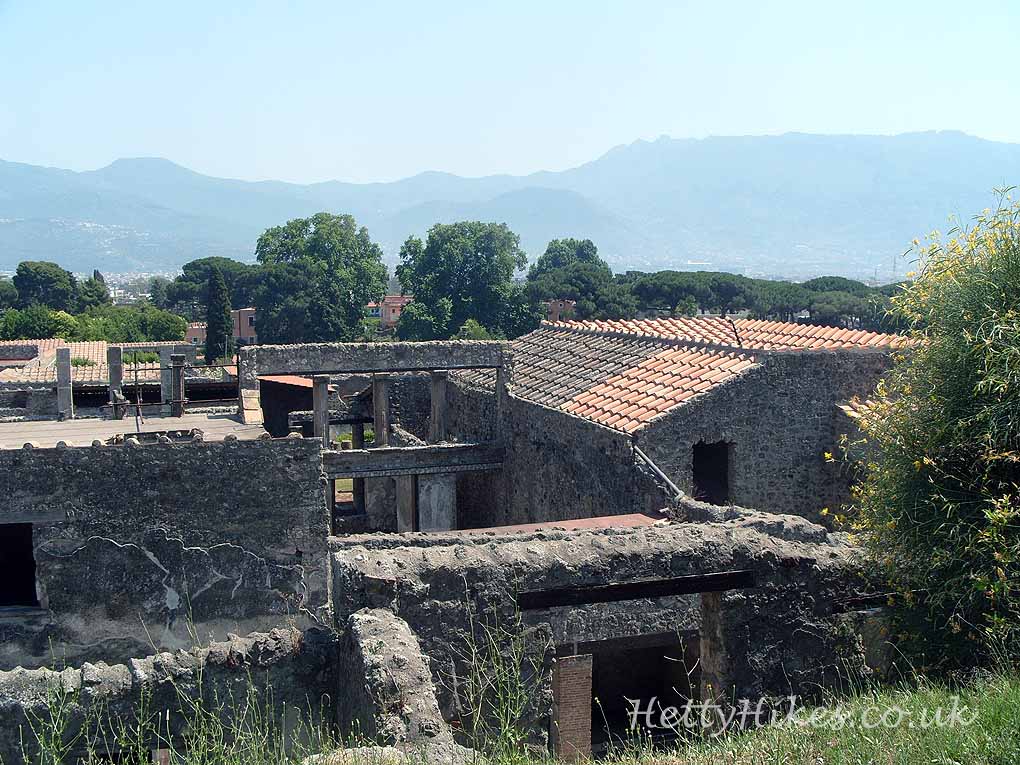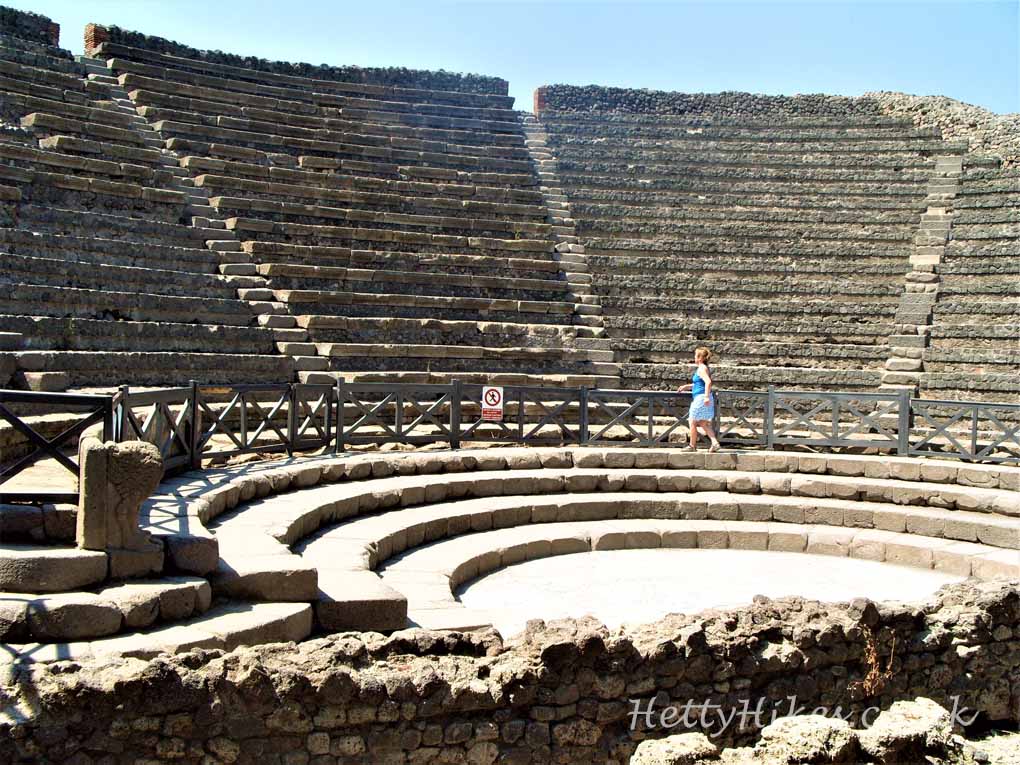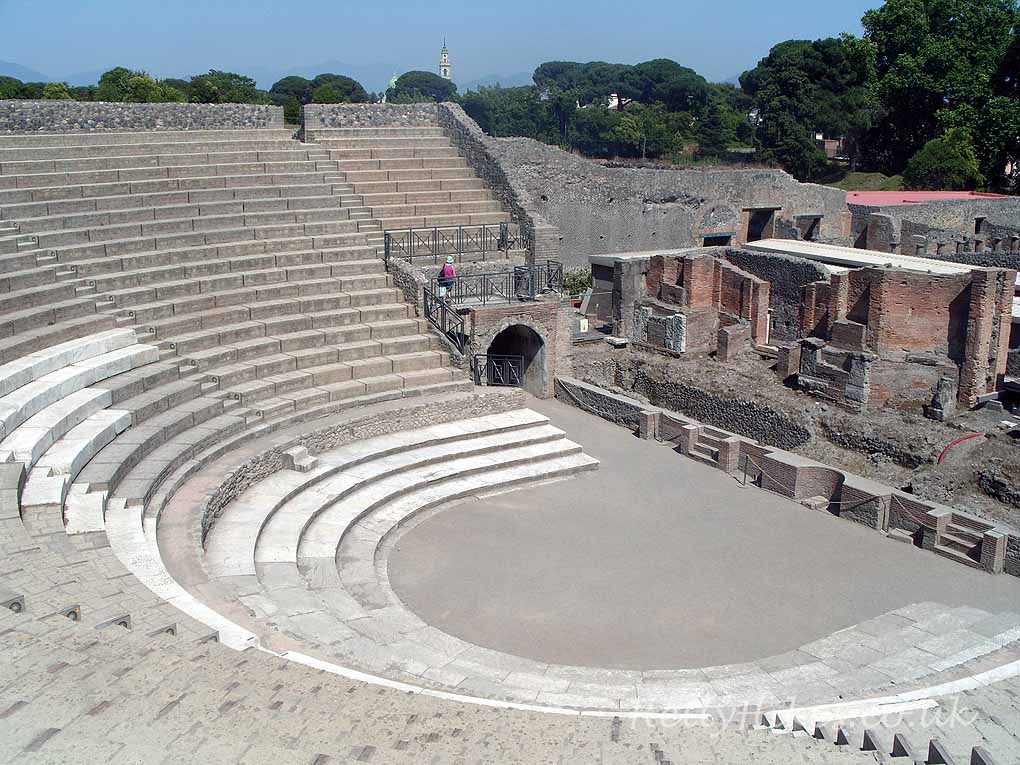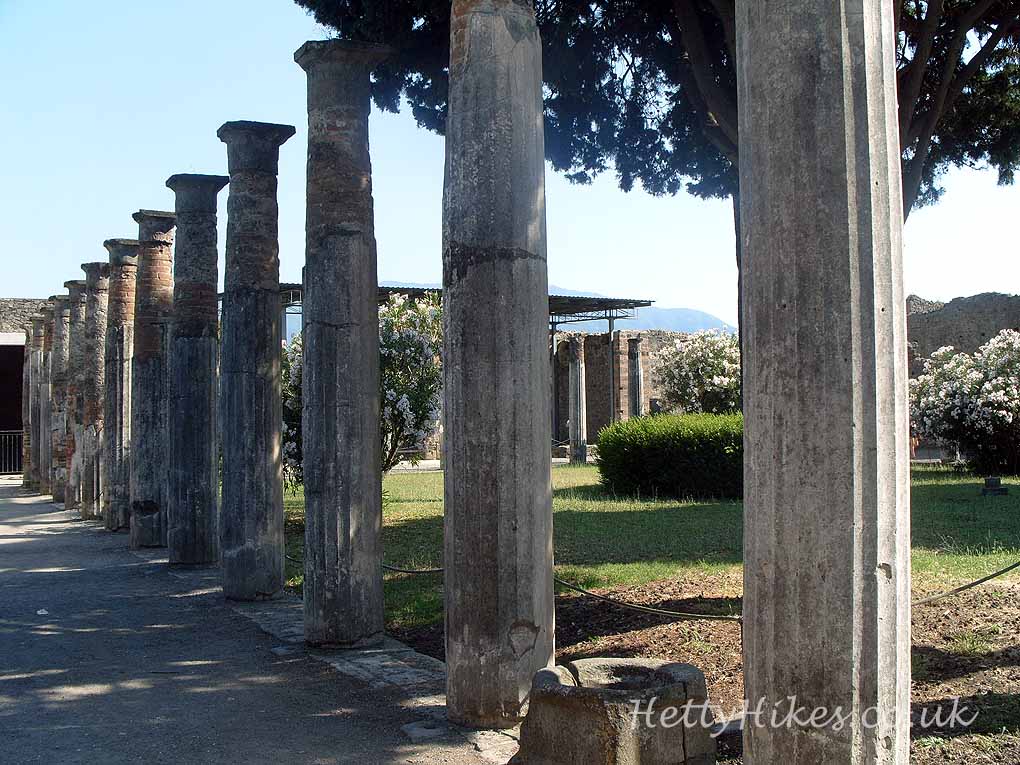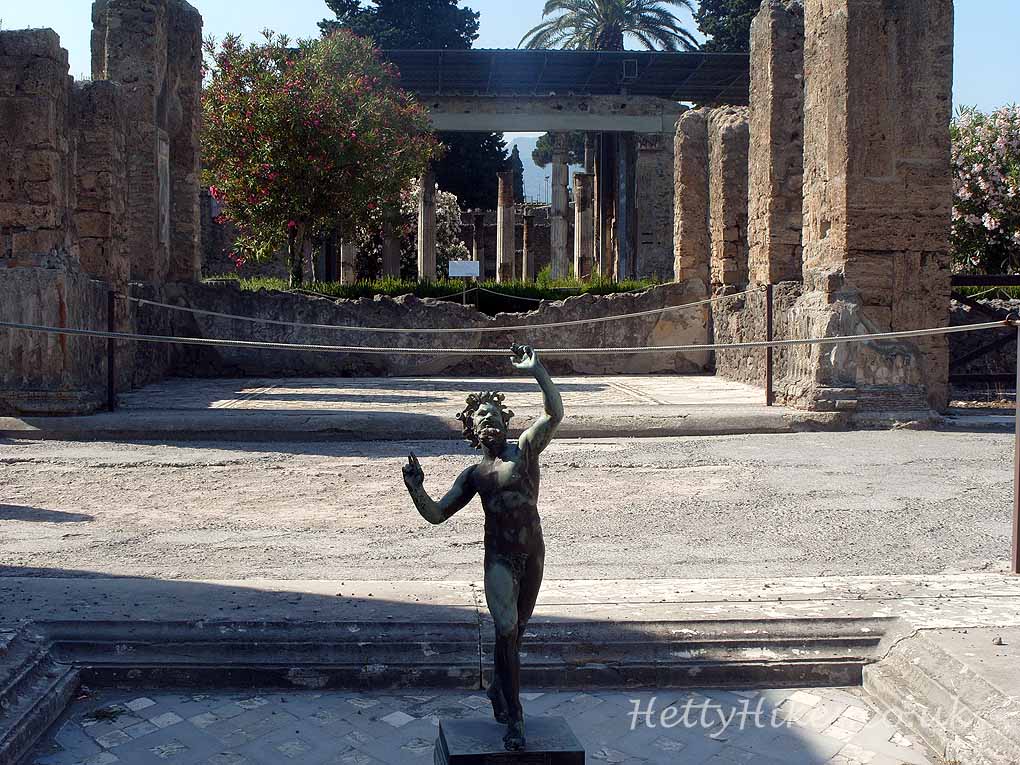 Pompeii with new Pompei behind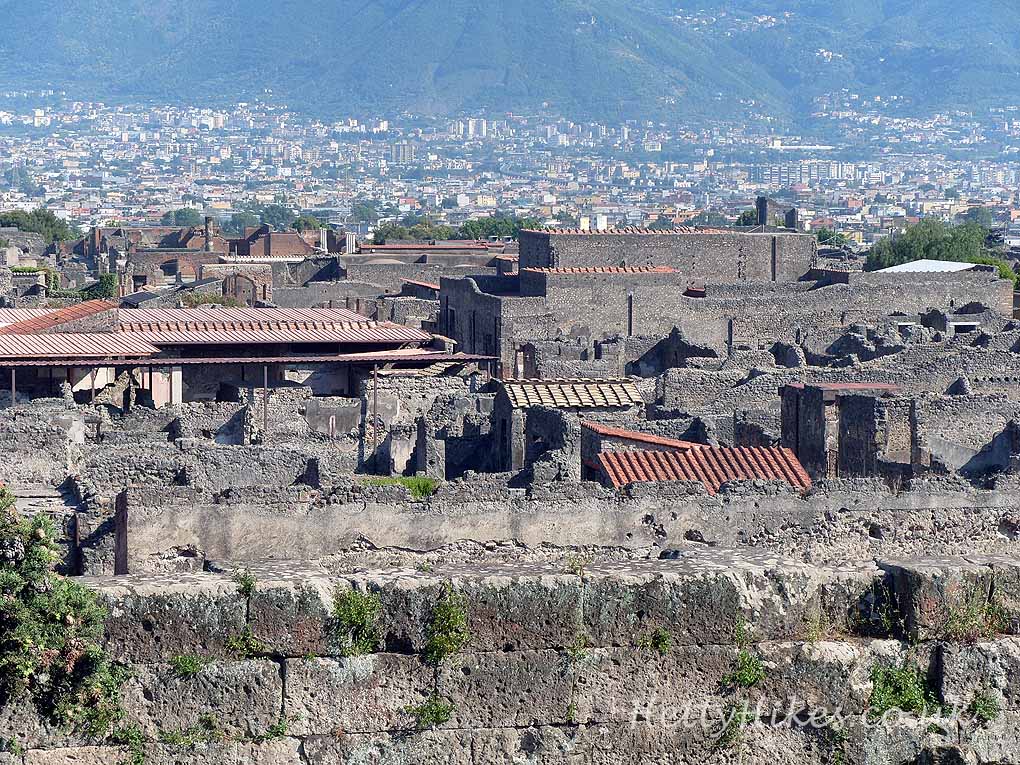 Pompeii was nearer the sea before AD79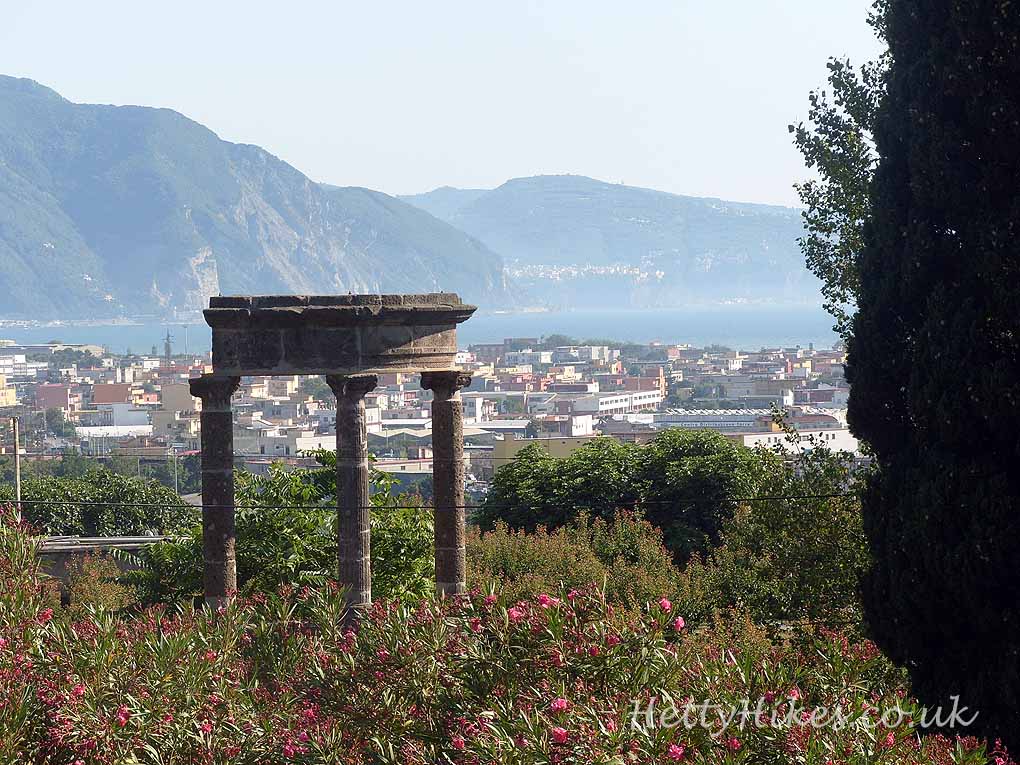 Villa of Mysteries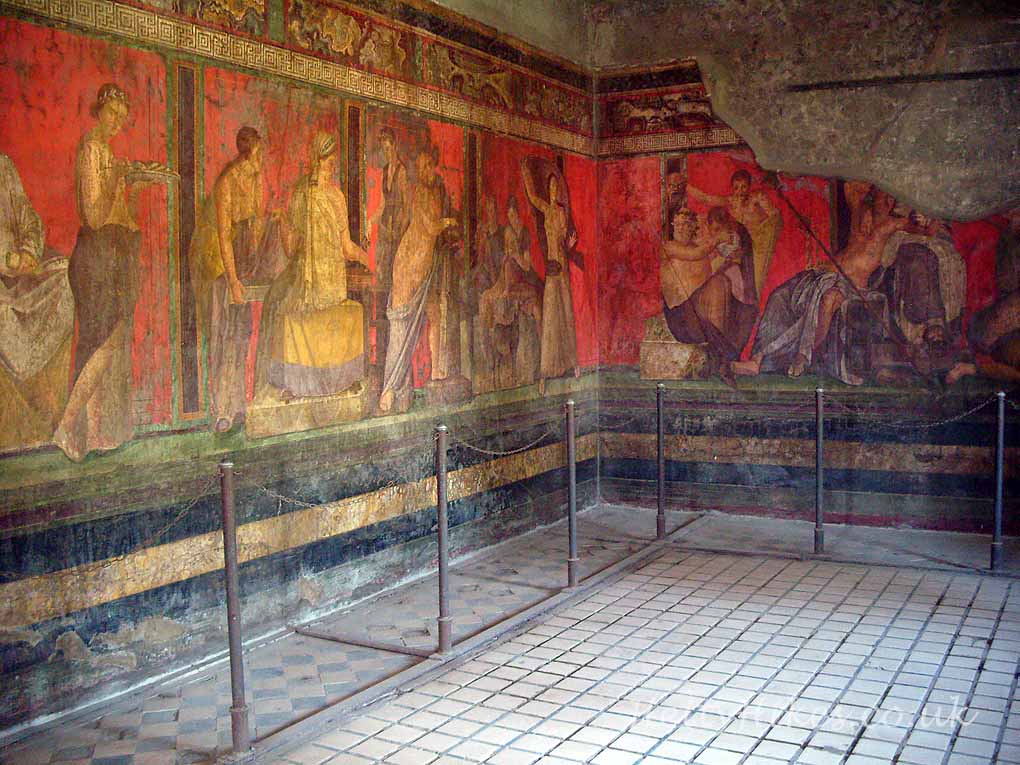 Next: Castellammare di Stabia
All images on the website copyright of HettyHikes.co.uk