North-east Italy

September 13th 2016                                           Photos by Hetty
The Trienste Tourist Office will give you a hiking map for Valrosandra – we followed walk 2.
We took a bus from Trieste high up to Bagnoli Della Rosandra, then followed the road behind the square to Bagnoli Superiore, where the marked hiking trails begin.
After climbing up a steep trail, there was a wonderful view over Trieste and the sea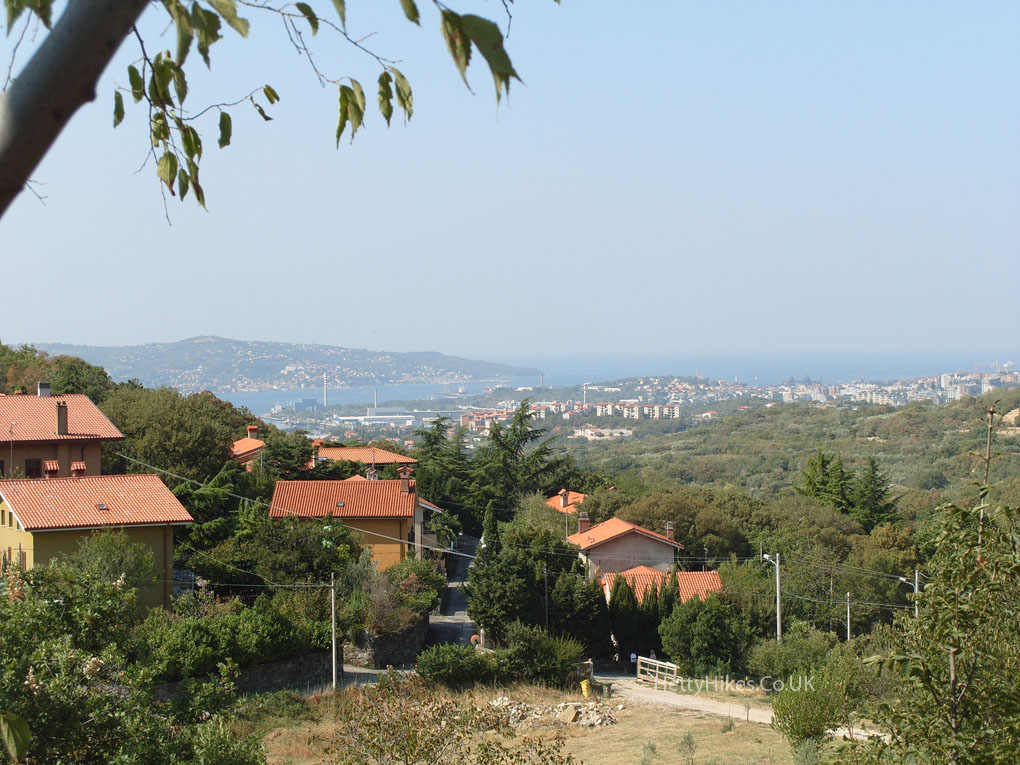 and looking the other way is the Valrosandra, where we are going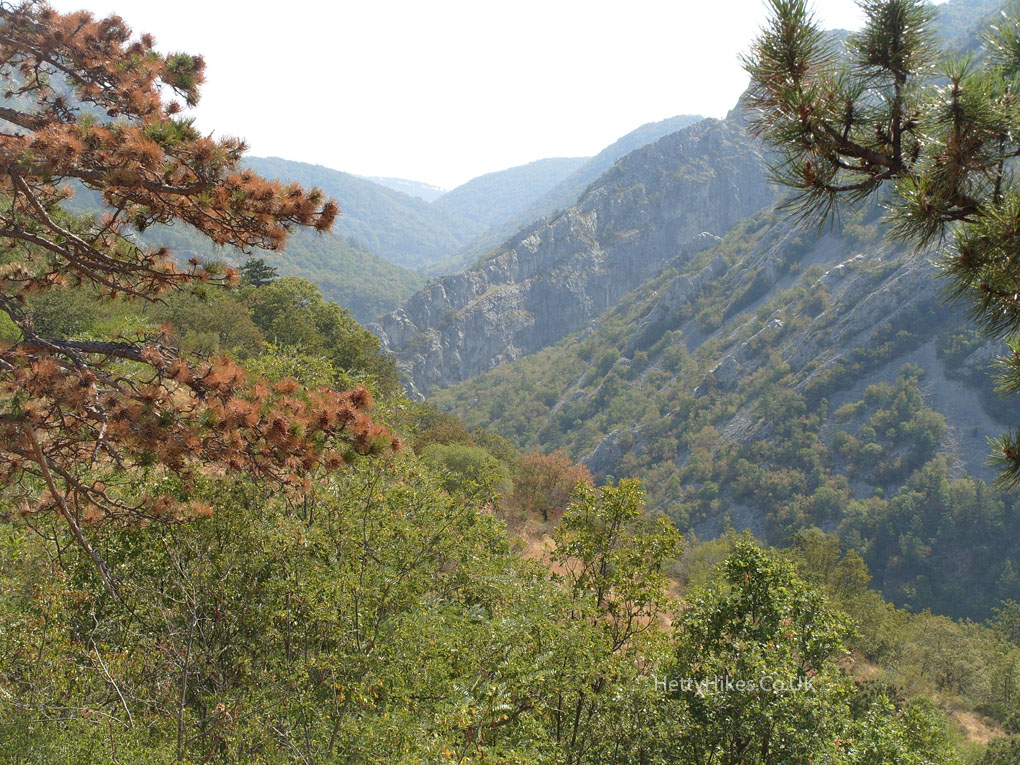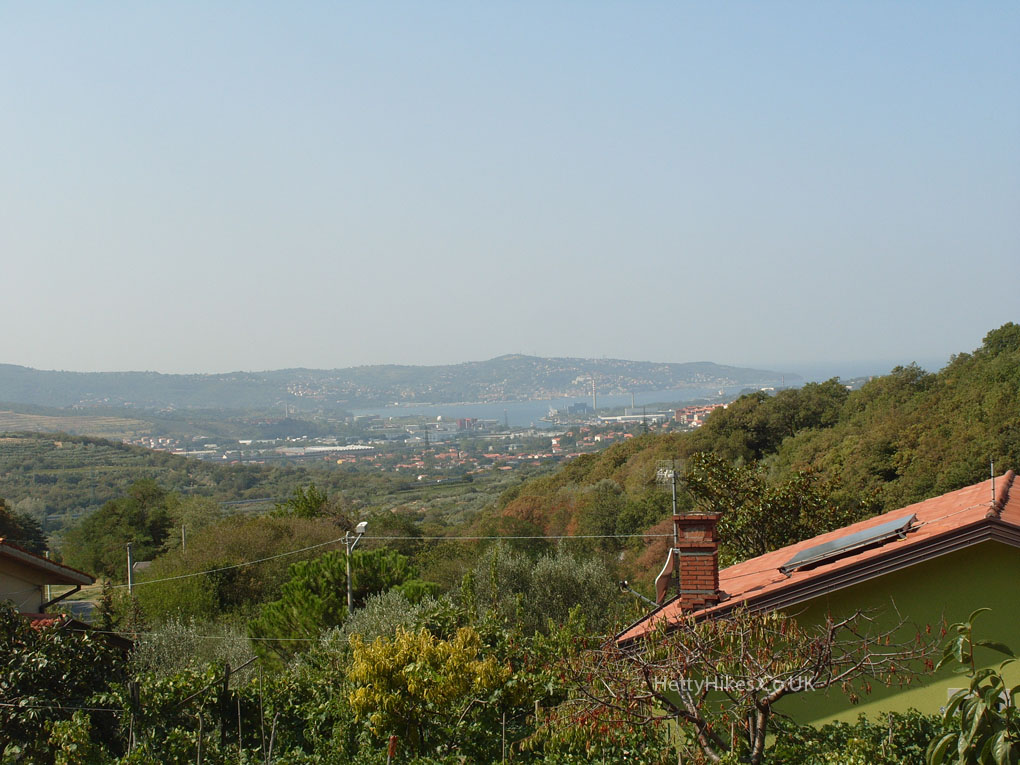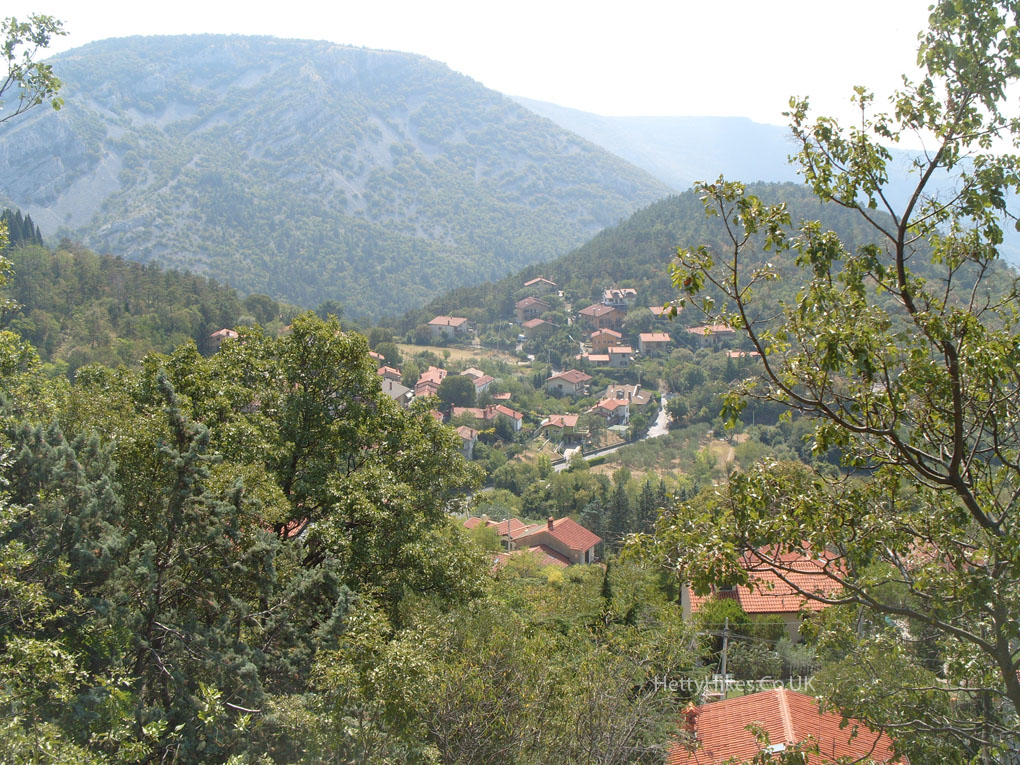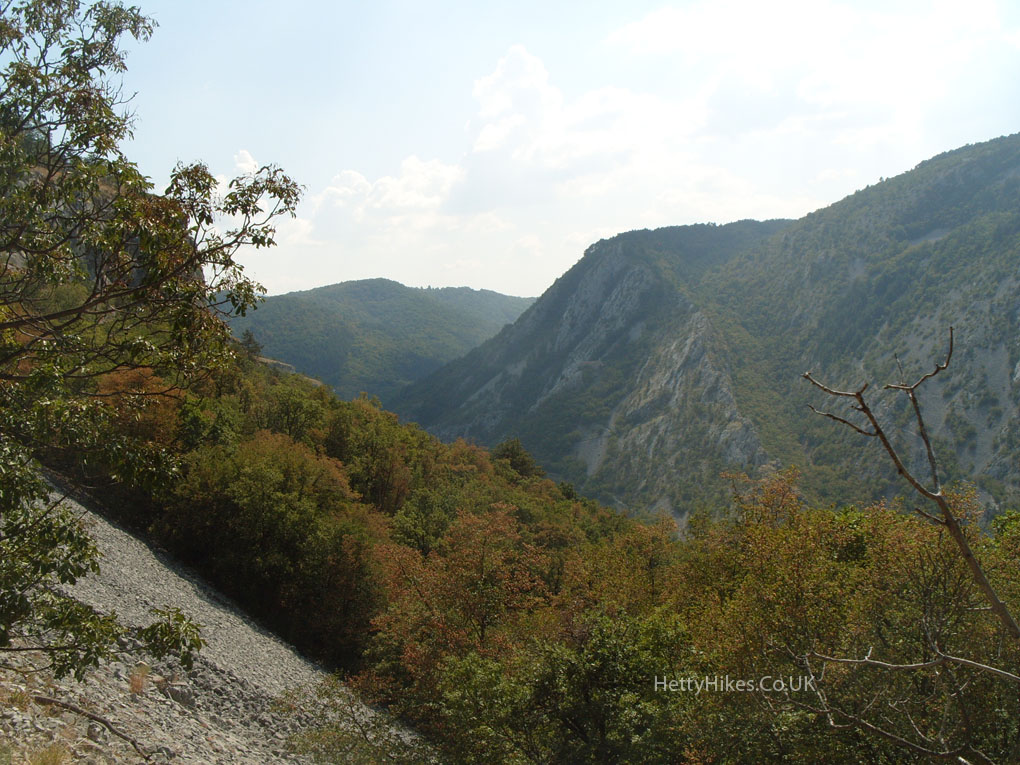 We started where the red-roofed houses are in the centre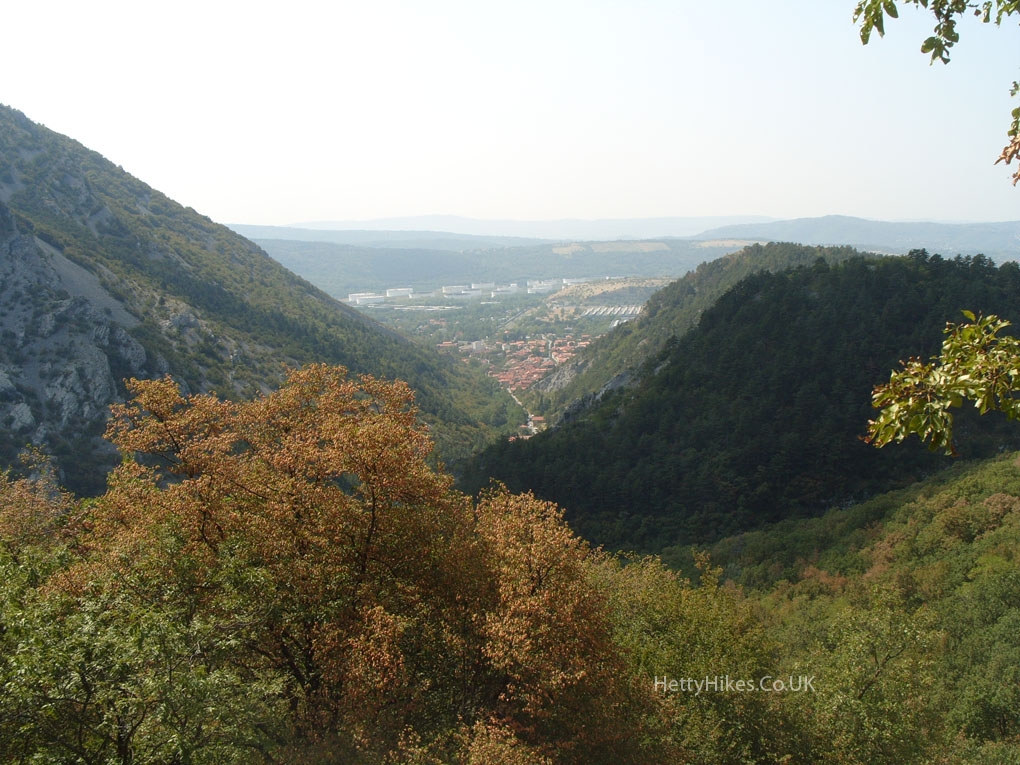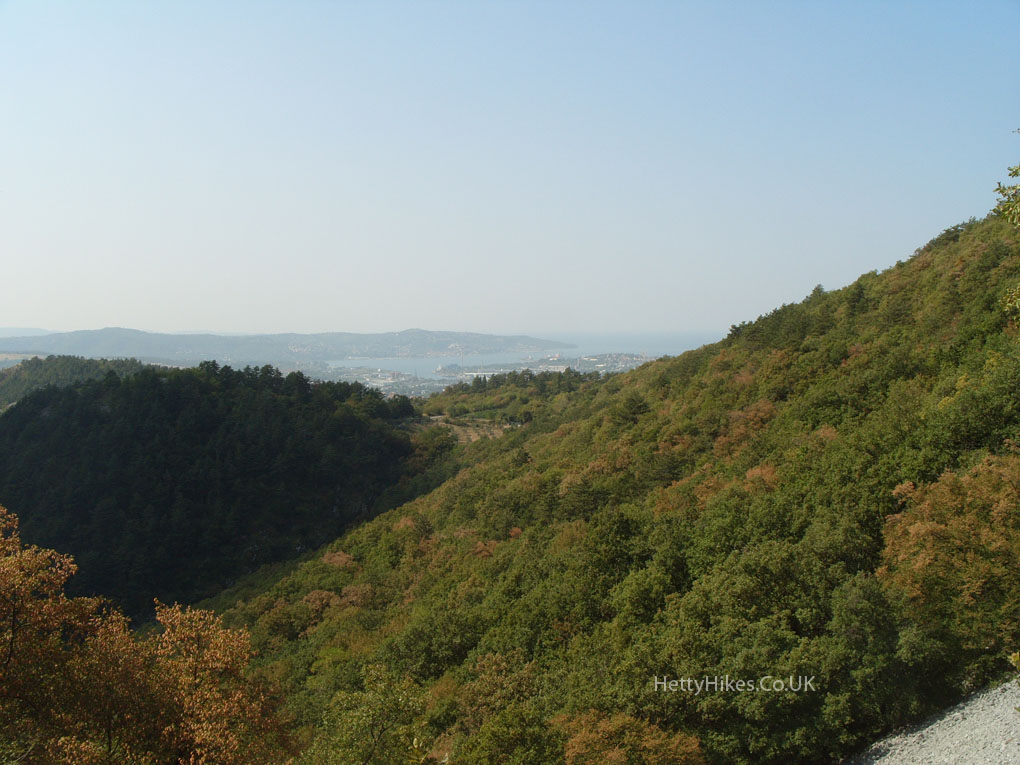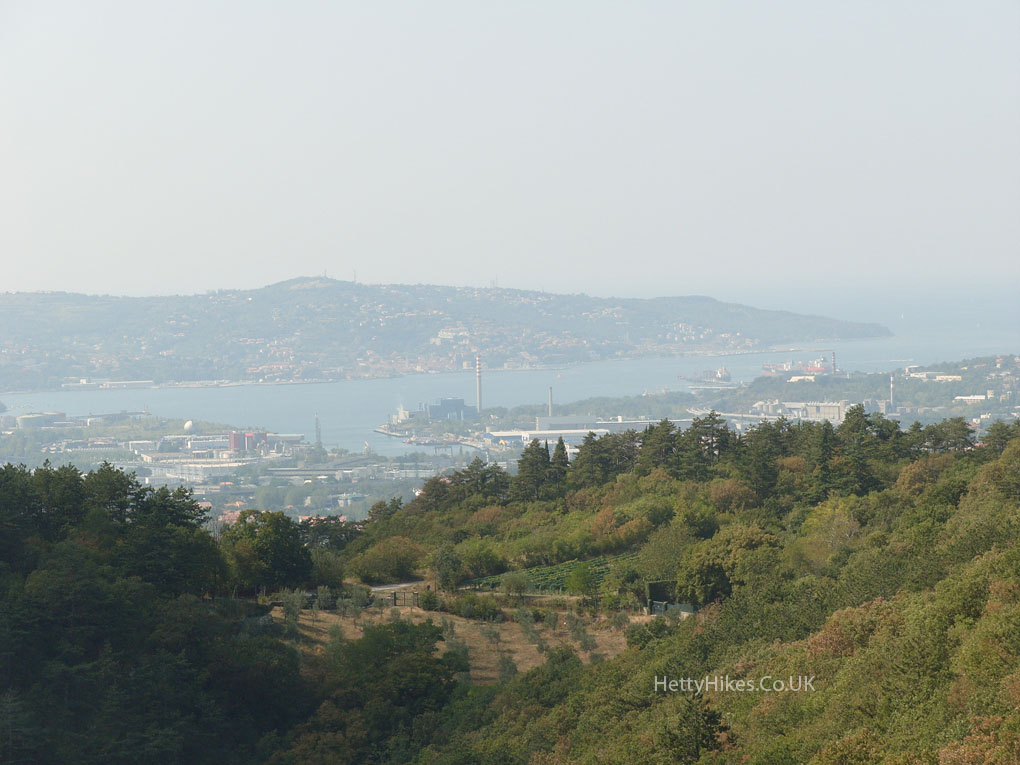 We climbed up to a former railway, now cycle track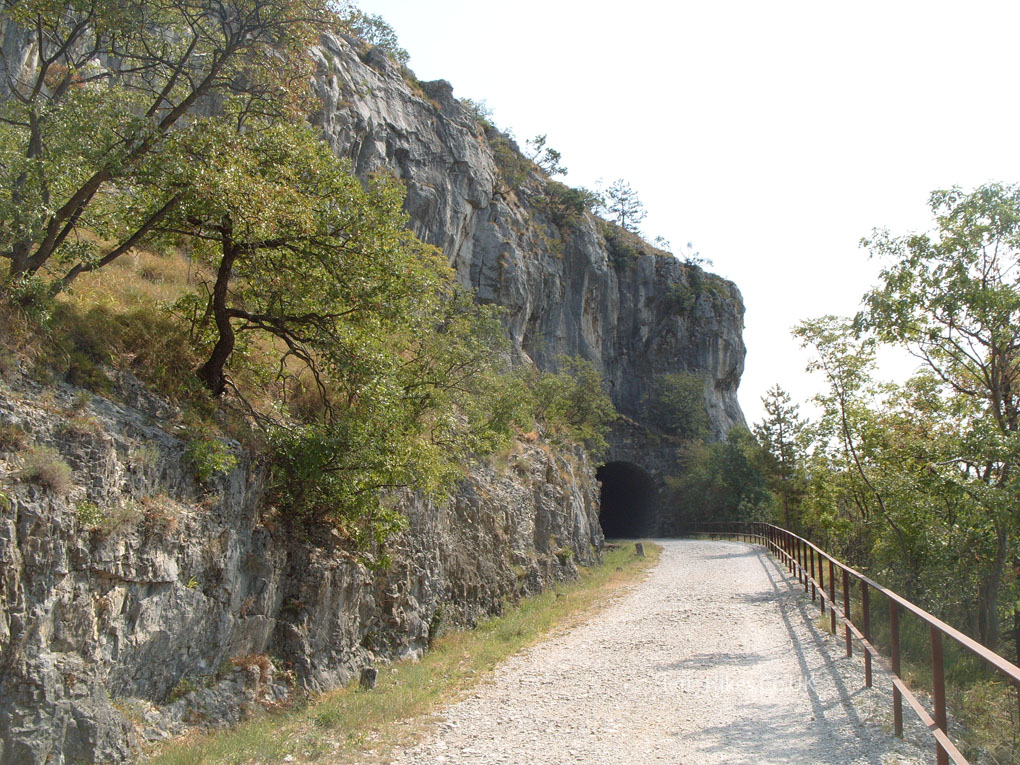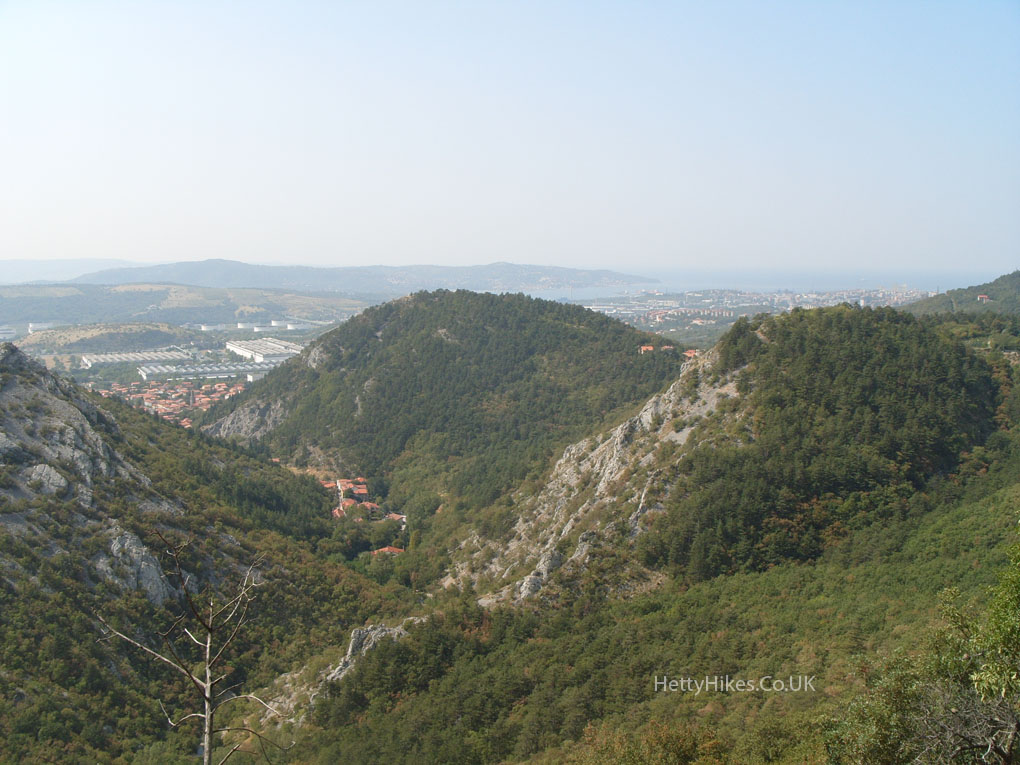 On the opposite side of the valley is the little 14th century sanctuary church of Santa Maria in Siaris (centre photo)- how did they build it there?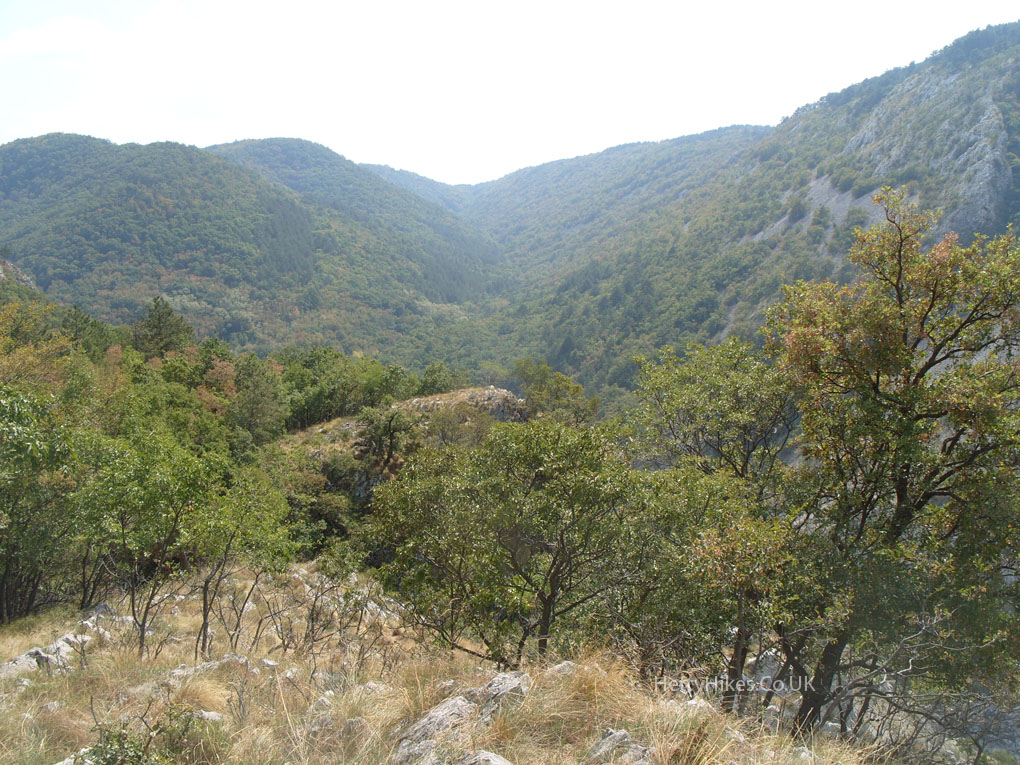 We descended into the valley – the cycle track is high up there!
Former border post on Italy/Slovenian border at Bottazzo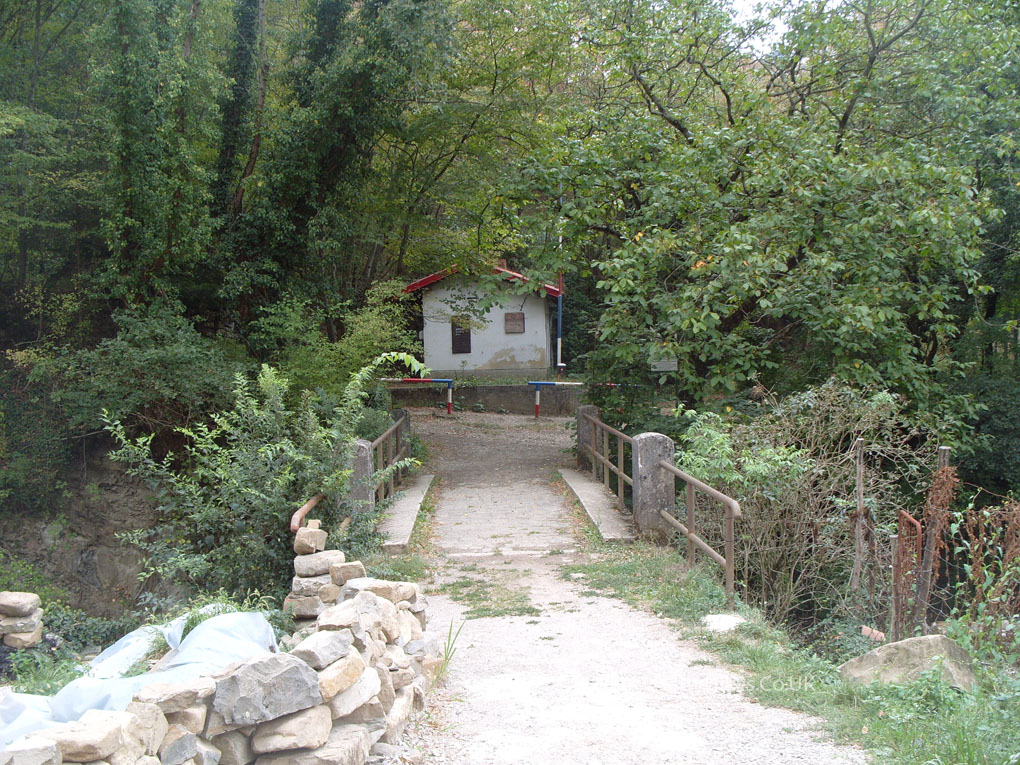 This is the bed of the Torrente Rosandra – probably is a torrent in winter, but empty today! It is hard to imagine that the stream used to power many water mills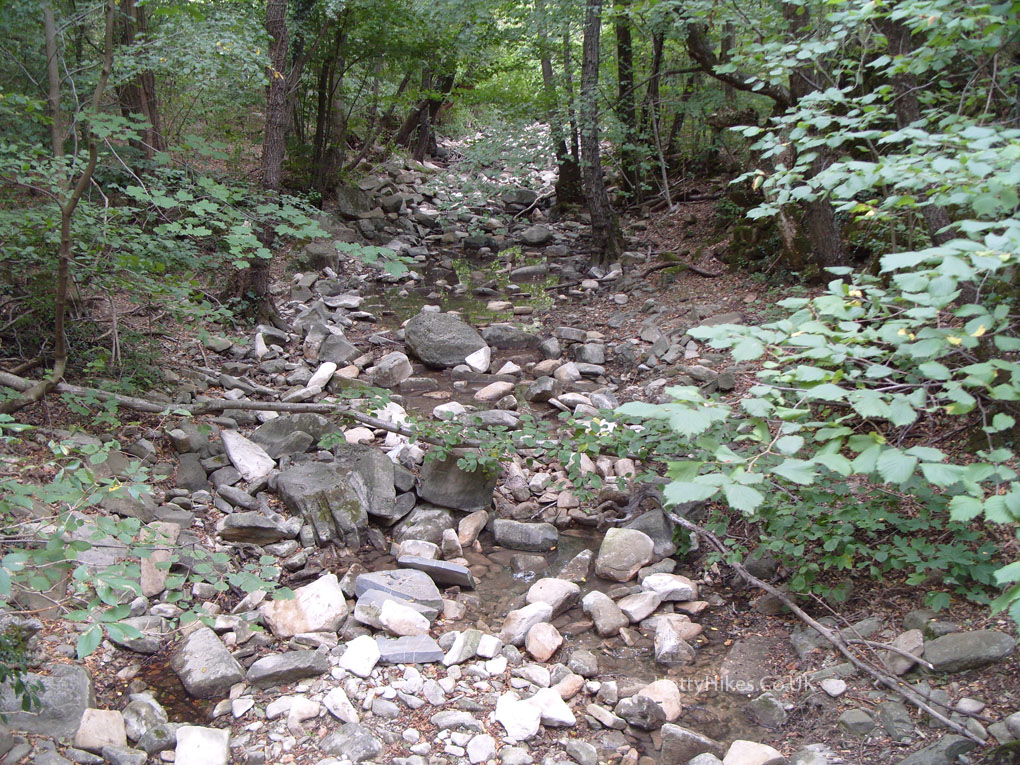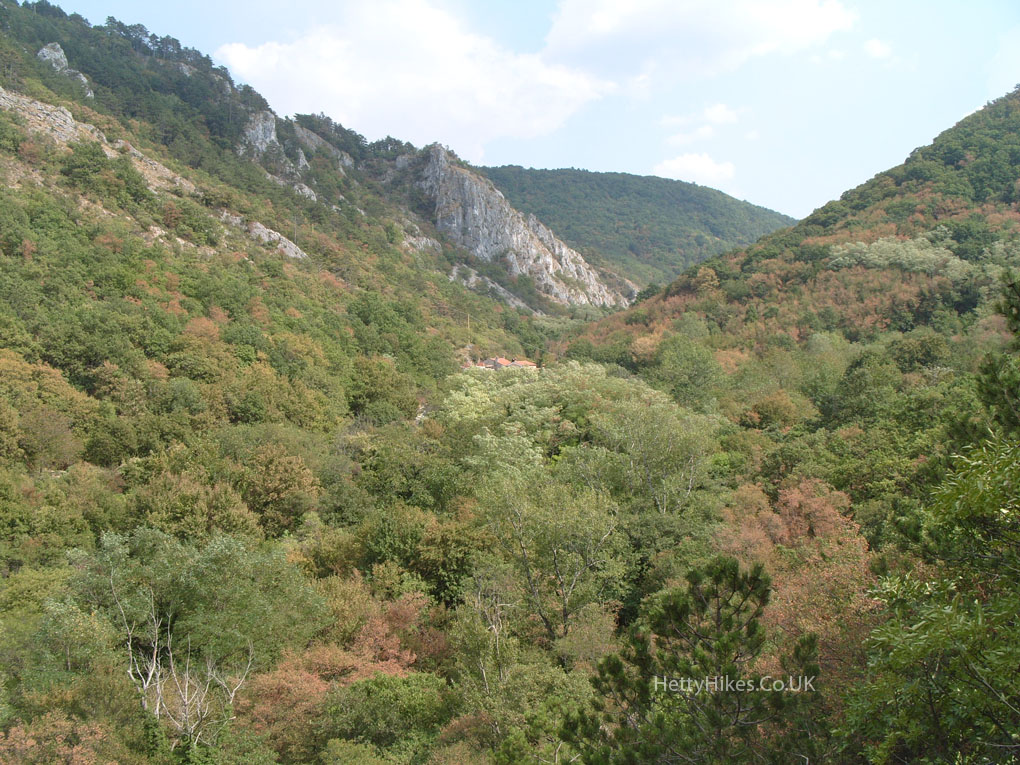 Mr H looking for the path we walked along, below the top cliff over there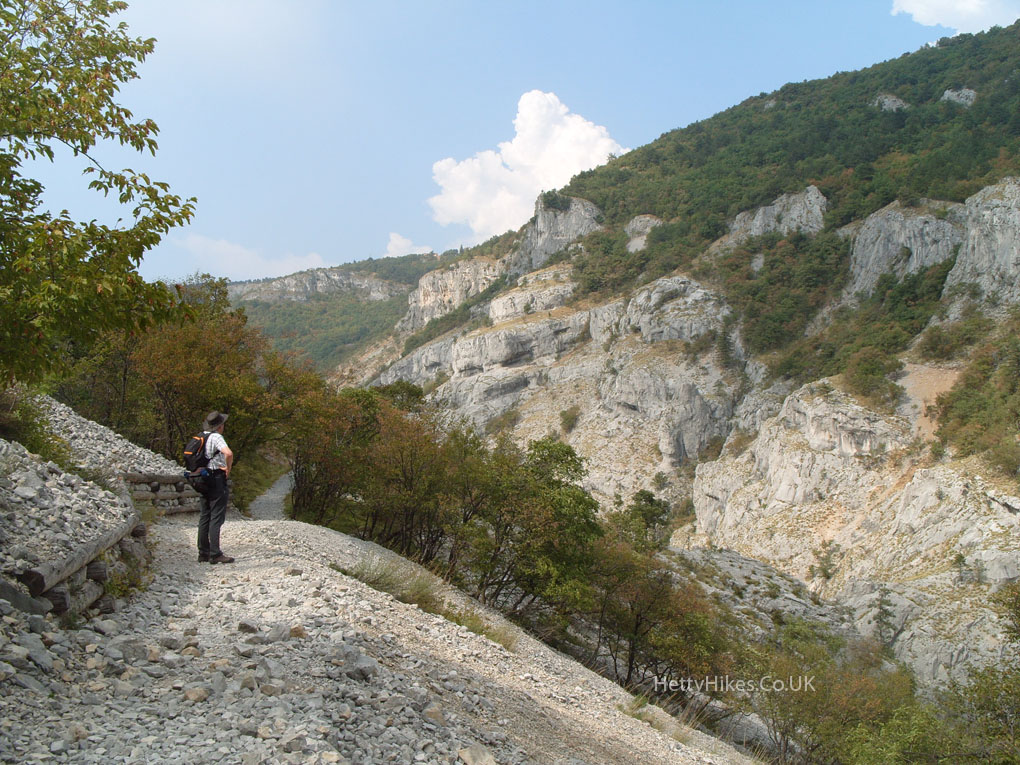 We nearly missed the 40m waterfall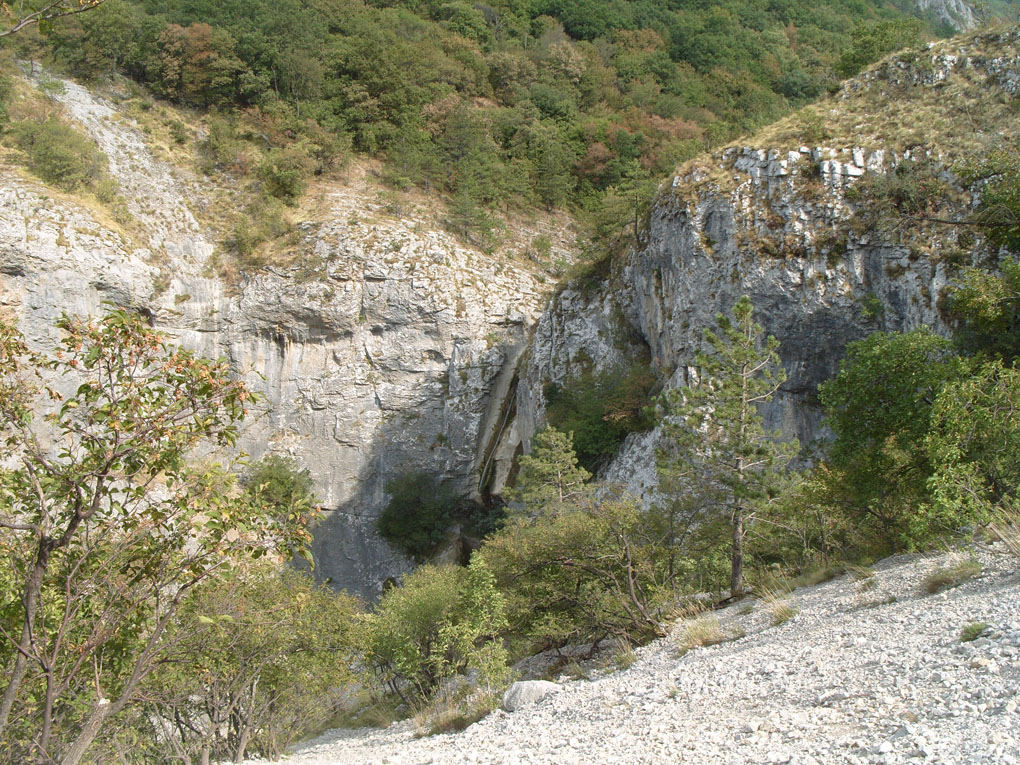 That is the little sanctuary we saw from the other side of the valley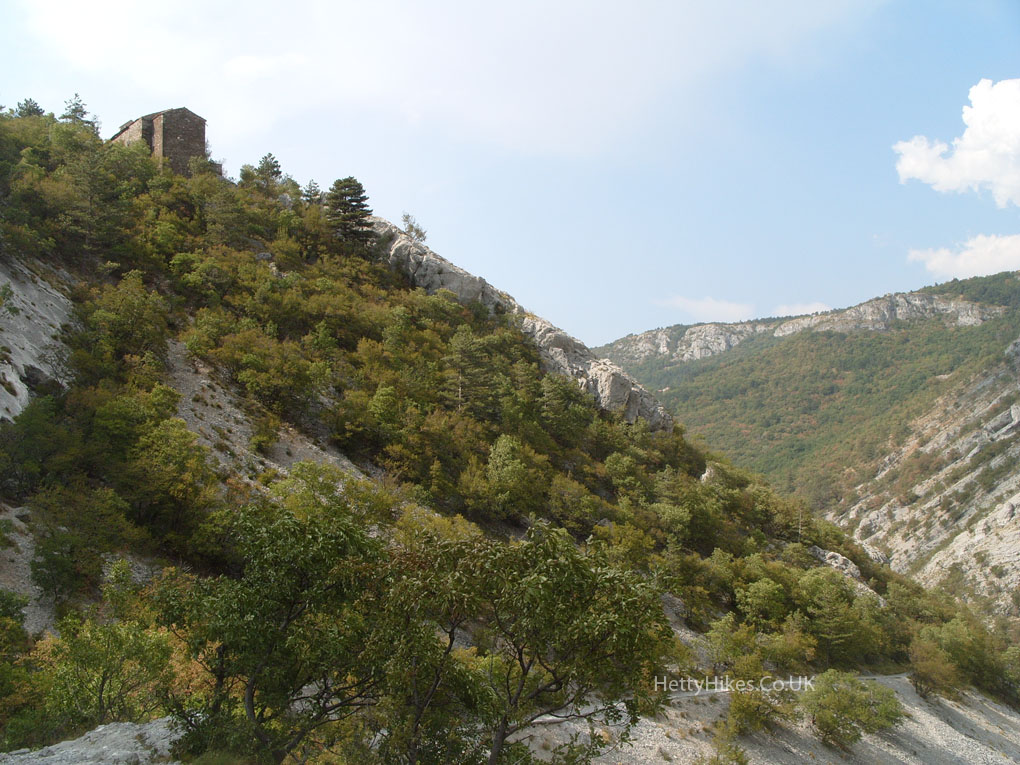 There are a few pools of water
The remains of a Roman aqueduct that took water to Trieste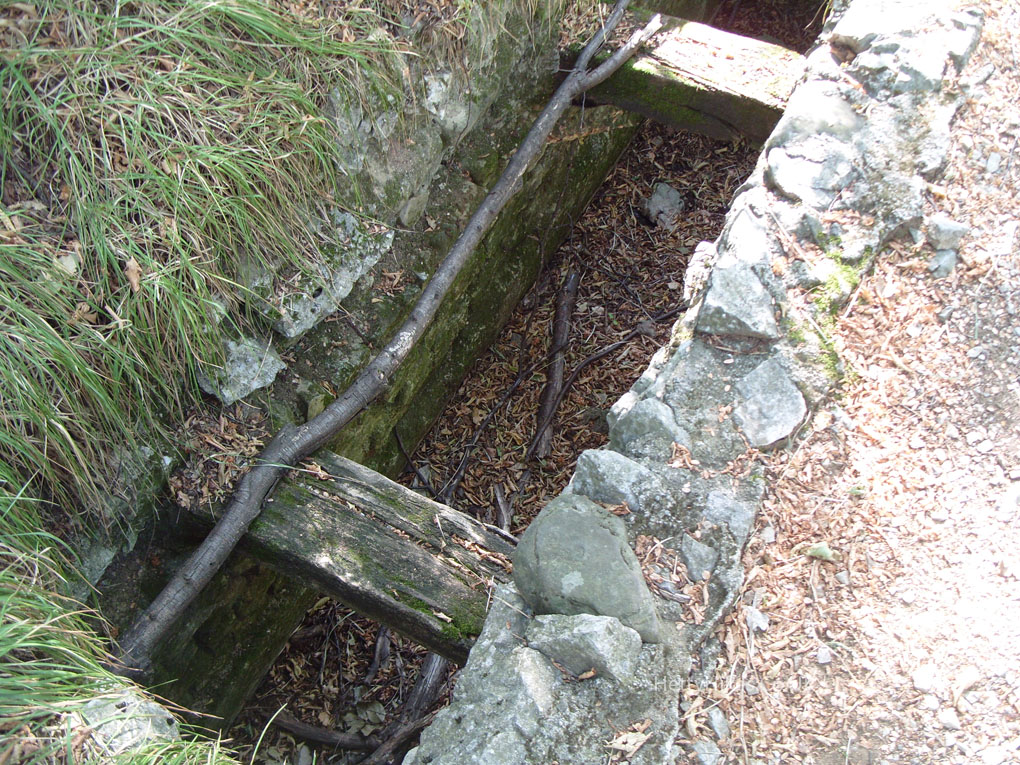 Return to introduction to choose more places to see
Trip details (if you are planning a visit – check times):
Train Latisana (8.48) to Trieste (9.46)
Bus 41 Trieste 9.55 to Bagnoli
Bus 40 (10.10) also goes there, but the 41 has a fantastic view over the sea
Return
Bagnoli bus 40 and bus 41 (16.15)
Train Trieste (17.15) to Latisana (18.12)
(the 17.05 train is dearer)
All images on the website copyright of HettyHikes.co.uk