North-east Italy

September 10th 2016                                           Photos by Hetty
This town, surrounded by mountains, was devastated by earthquakes in 1976 and has been rebuilt. They are still rebuilding the castle.
View from the railway station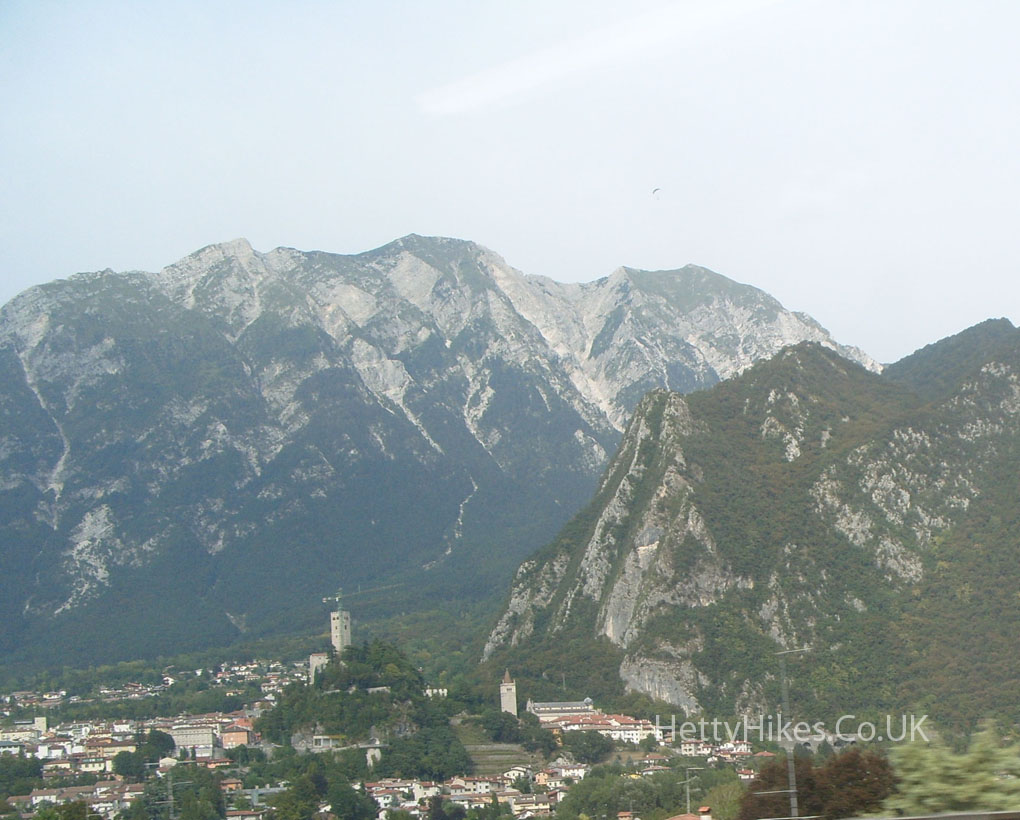 We walked up and entered the medieval town via Porta Udine – 15th century – next to the cathedral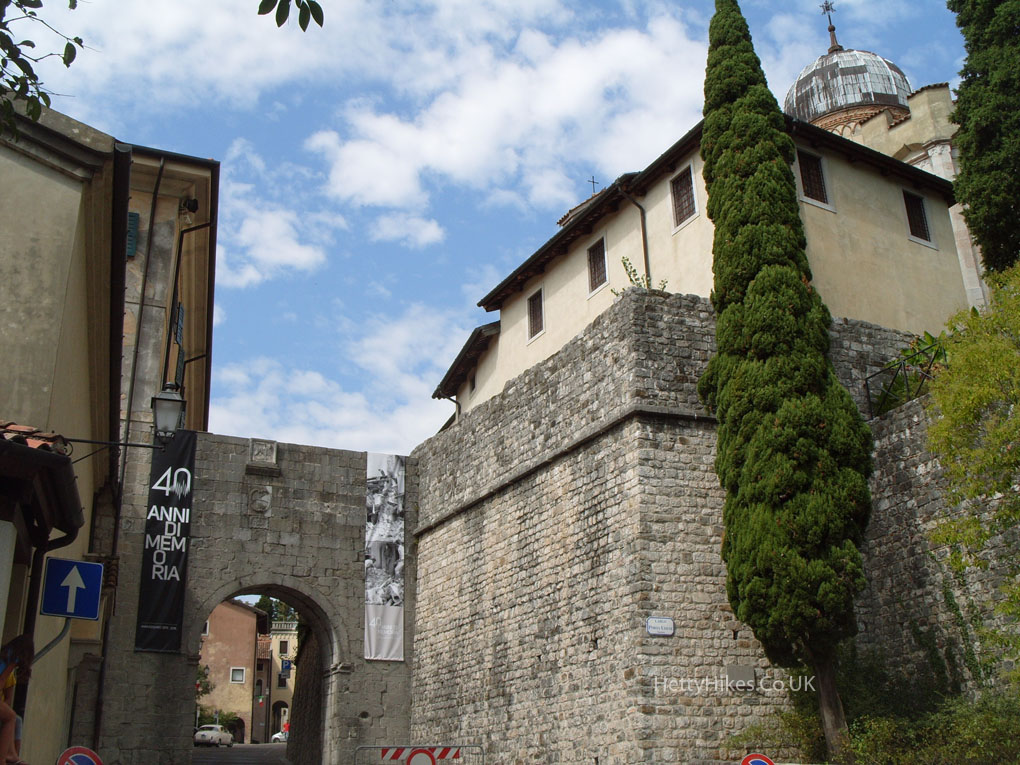 Cathedral of Our Lady of the Assumption – The church and bell tower are 14th century. The 14th century façade amazingly survived the earthquake.  The huge statue is Saint Christopher; nine statues represent the Epiphany; the central rose-window is magnificent. The bell tower has been completely rebuilt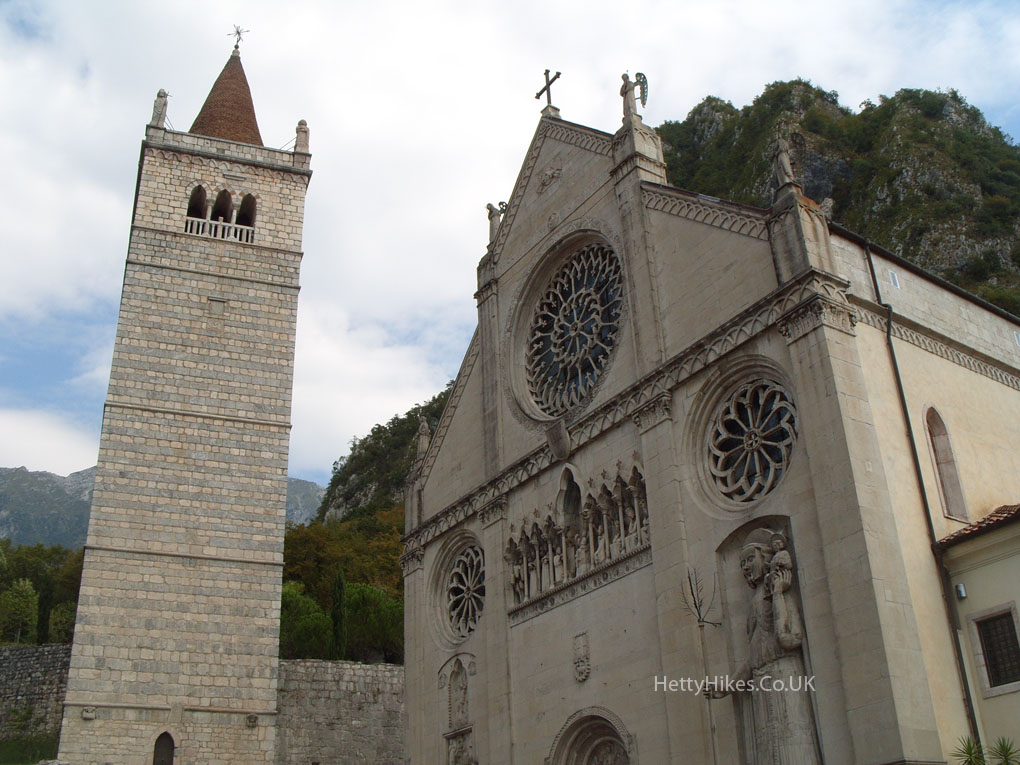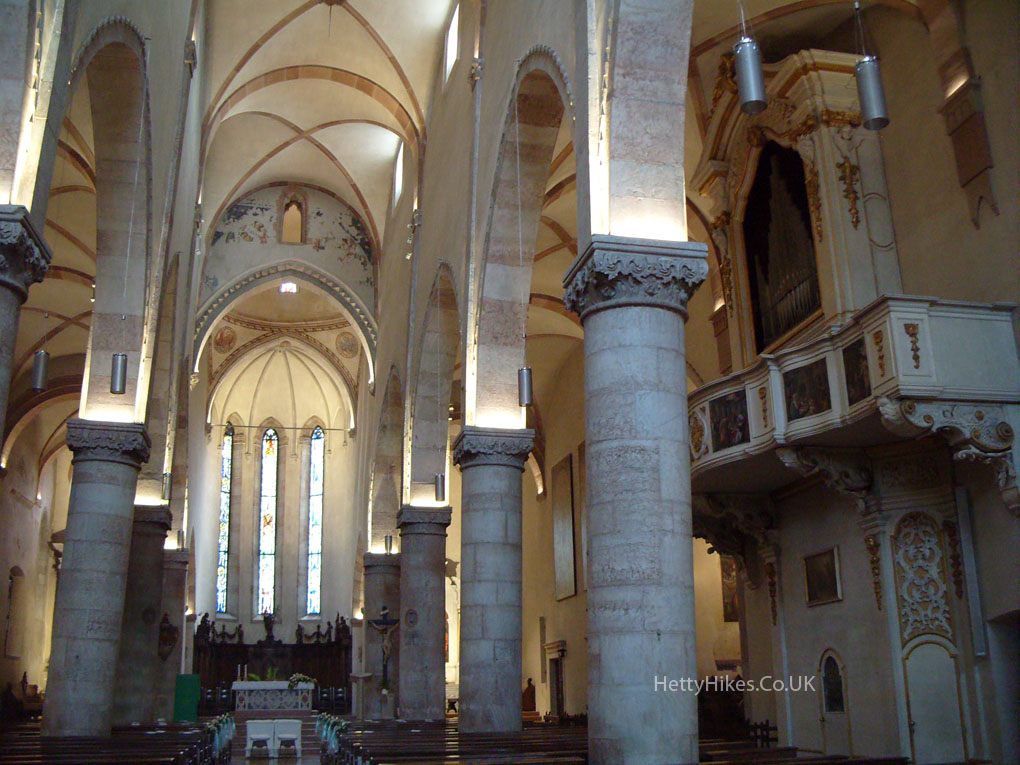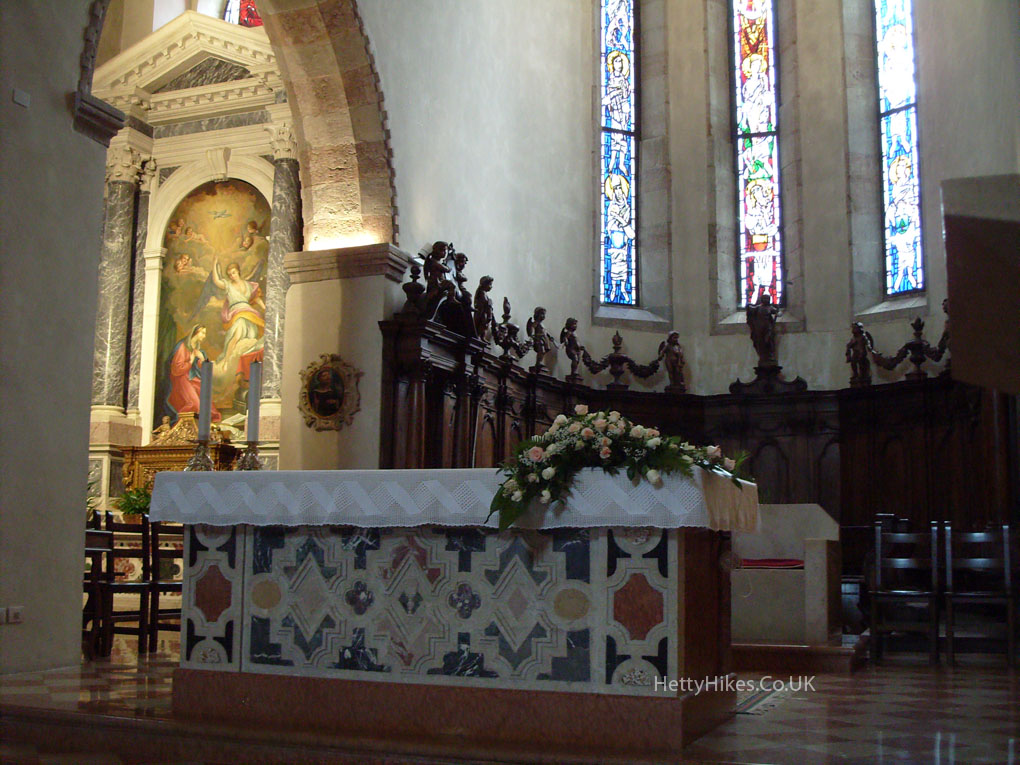 15th-century wooden Crucifix found after the earthquake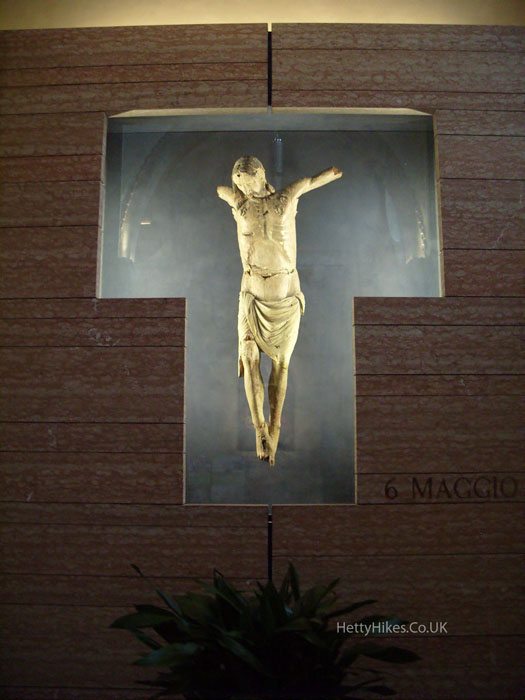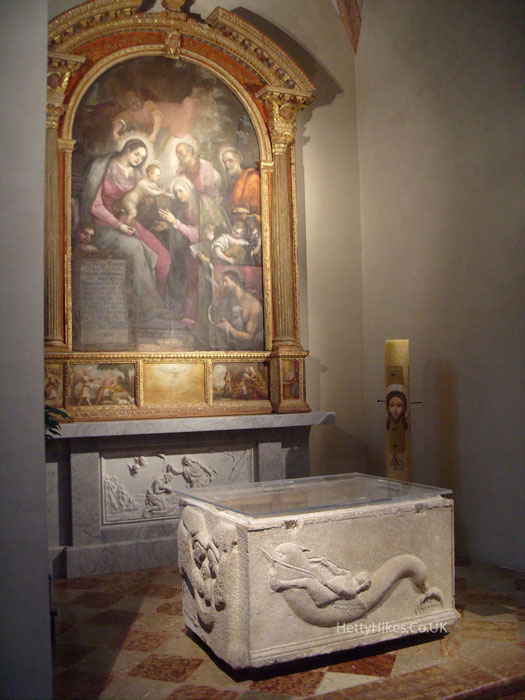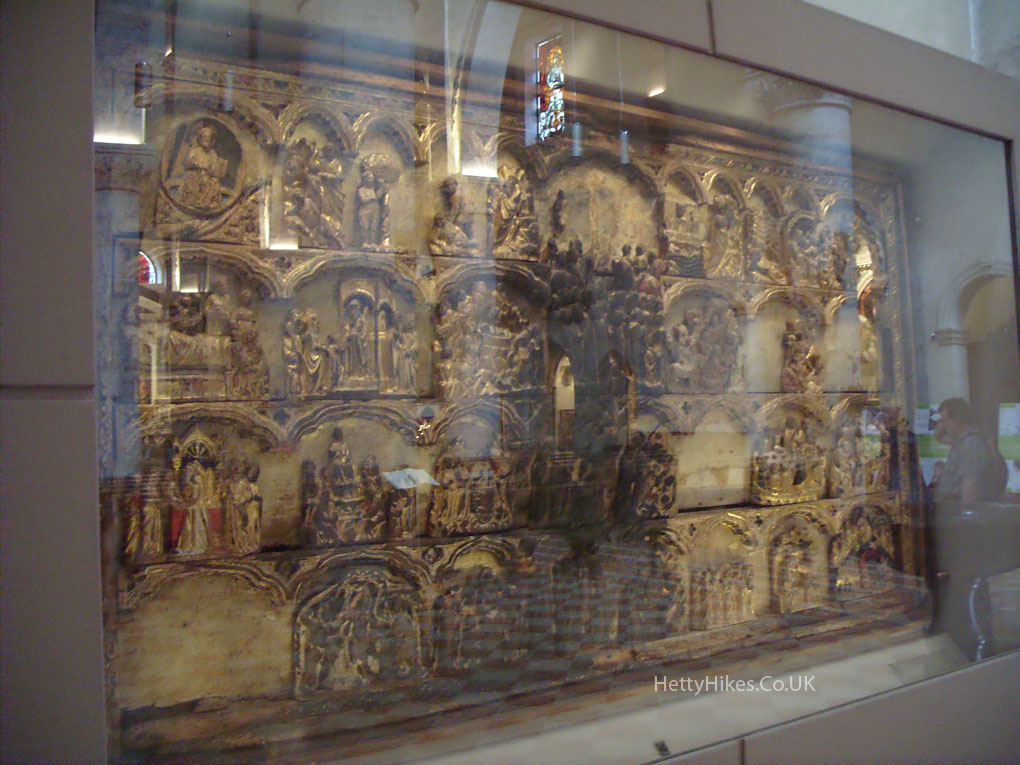 As it is the 4oth anniversary of the earthquake, there was a photographic exhibition showing the damage immediately after the earthquake. Apart from the reminders they have left, you wouldn't know it had happened.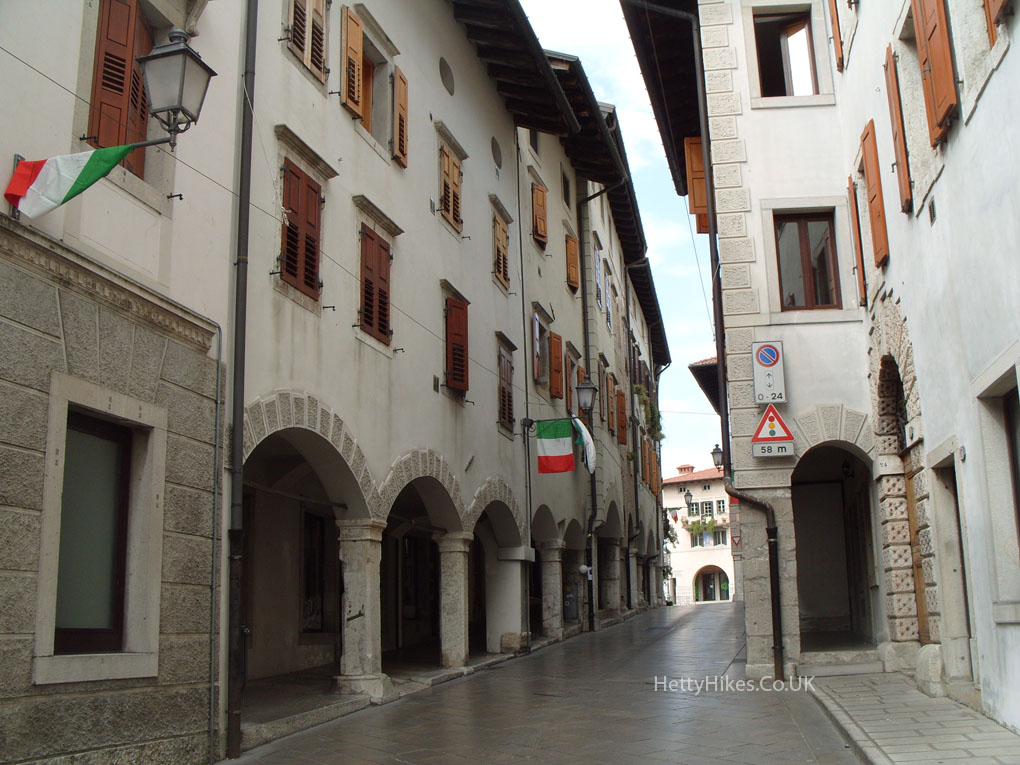 Palazzo Boton, the Town Hall, built in 1502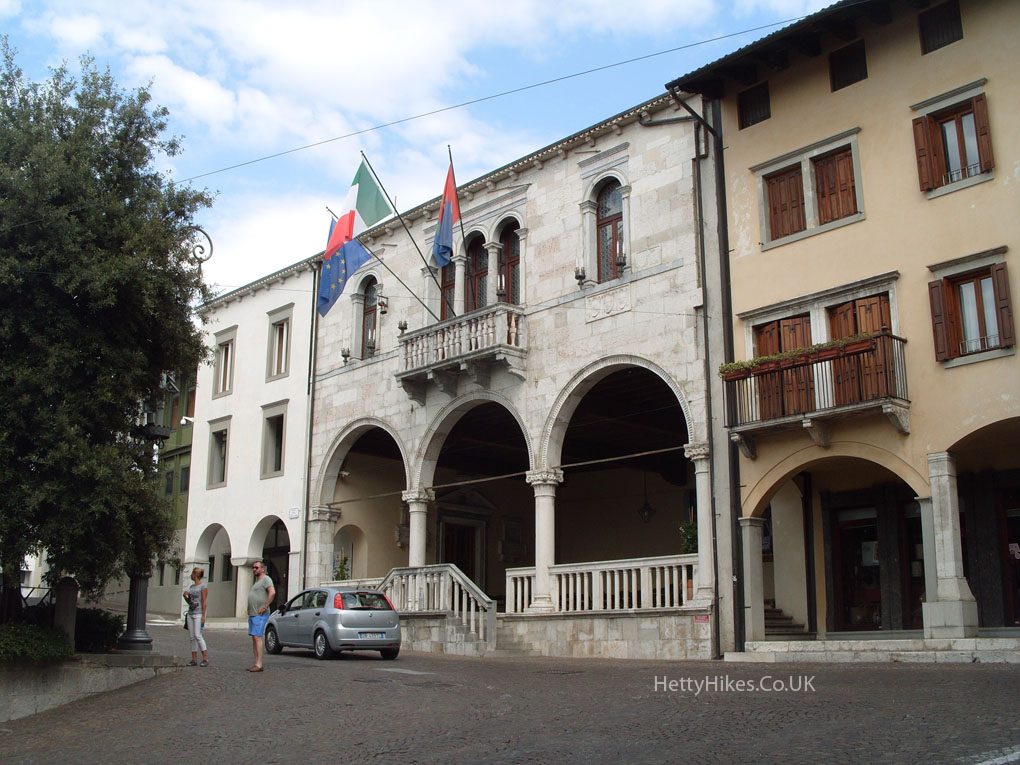 View south, down the valley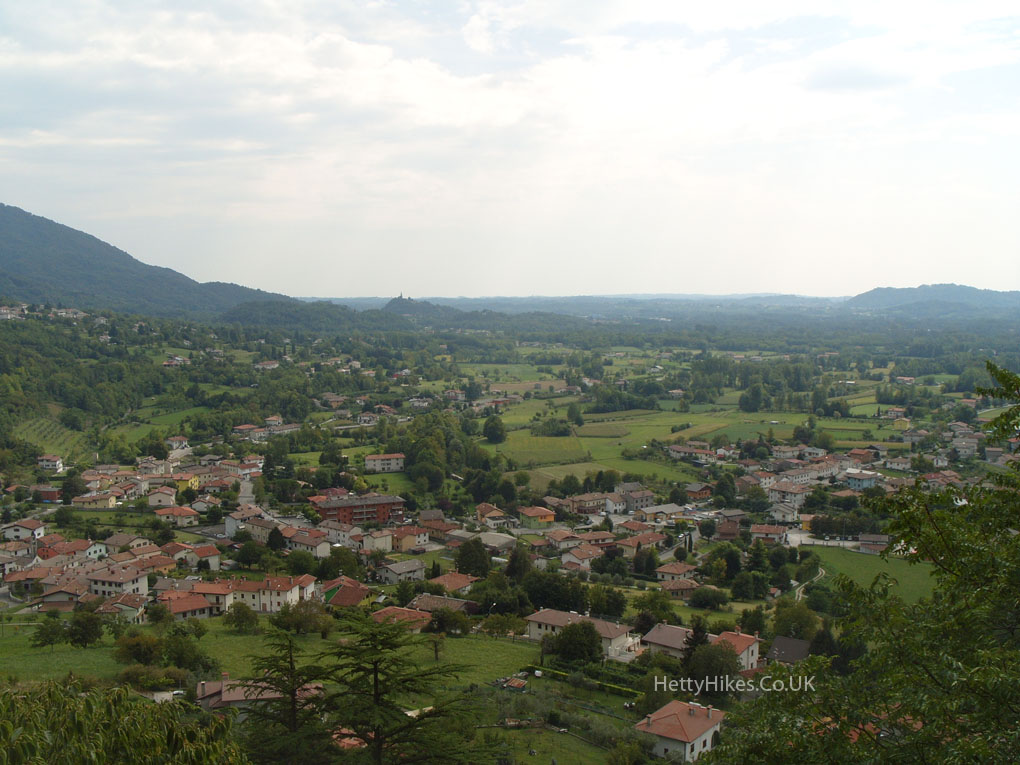 You can climb up to the gardens of the castle, which have been renovated, and there is a wonderful panoramic view.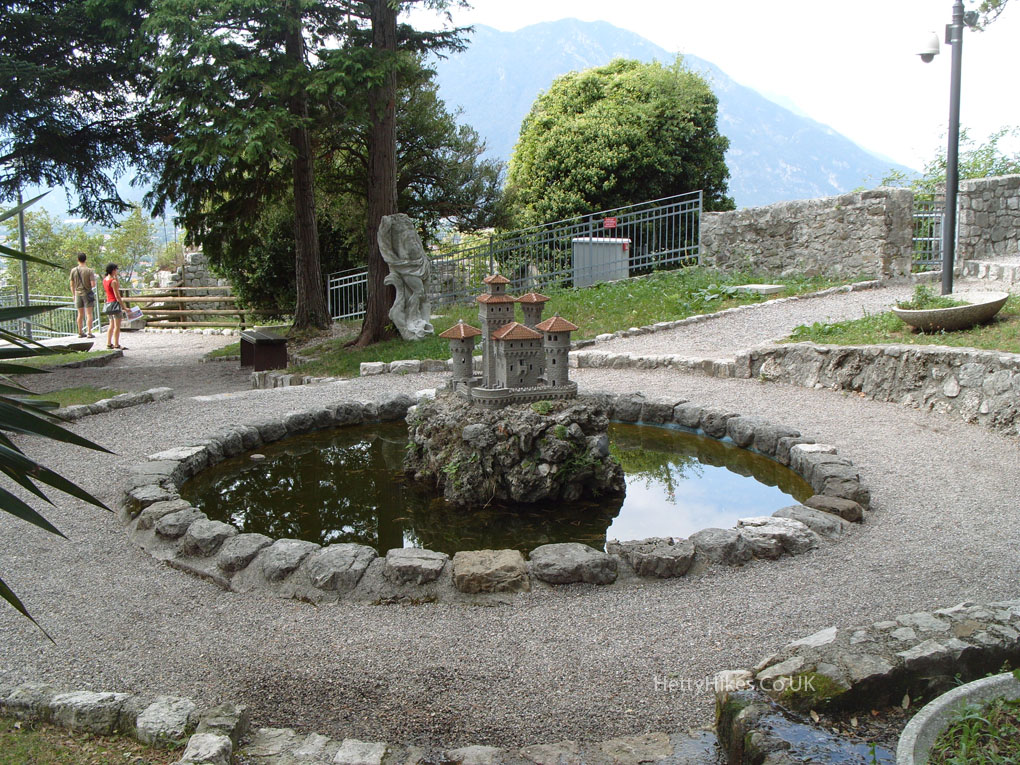 St. Anthony's Sanctuary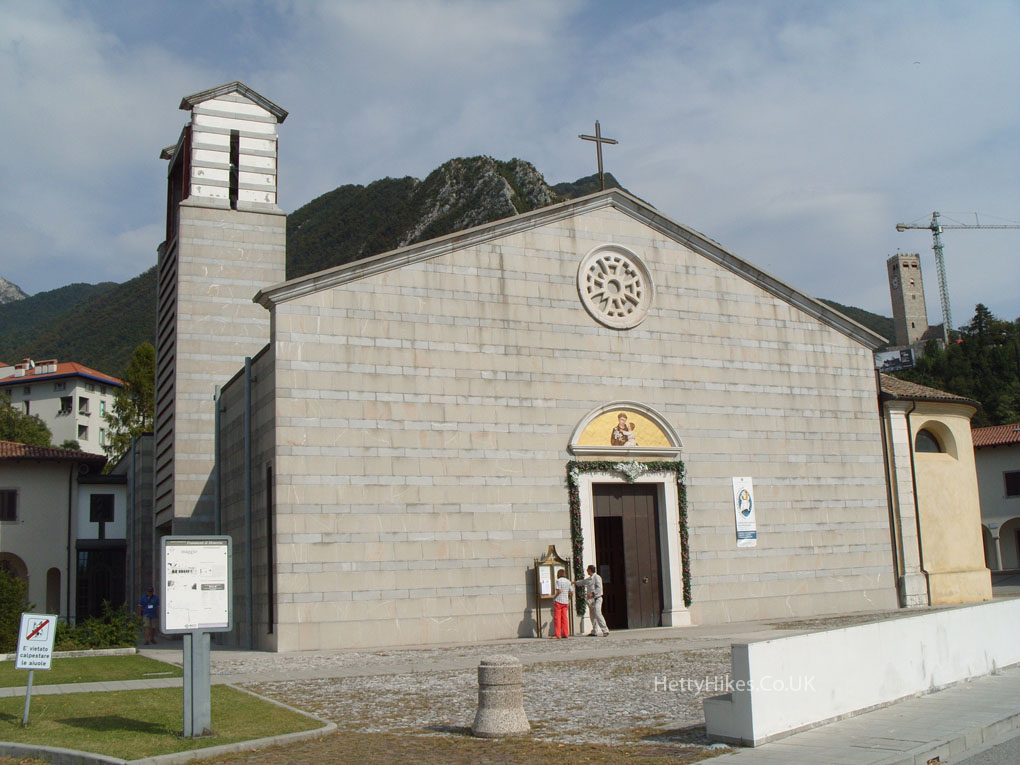 The sanctuary was rebuilt in modern style and inside it preserves the ruins of the thirteenth century small church
Afterwards we returned to Udine
Return to introduction to choose more places to see
Trip details (if you are planning a visit – check times):
SAF Bus Latisanotta (8.42) to Udine (9.50)
SAF Bus Udine (11.00) to Gemona railway station (11.59) (Train was not running that morning
Return:
Train Gemona (16.40) to Udine (16.59)
SAF Bus Udine (18.00) to Latisanotta (19.15)
All images on the website copyright of HettyHikes.co.uk