Val Gardena, Dolomites, Italy                                                                       map of Val Gardena
Monday 16th June 2014, day 11                                                                    All photos by Hetty
Map of first walk     Seceda to Col Raiser, 3.5 miles, 3h 10min               Start of Val Gardena holiday
First hike details: Track 1 to Troier Hutte 2271m, then Regensburger Hutte 2040m. Track 4 to Col Raiser 2106m
Second walk: St Christina to St Ulrich 3.2 miles, 2h 10 mins
Our routes are in yellow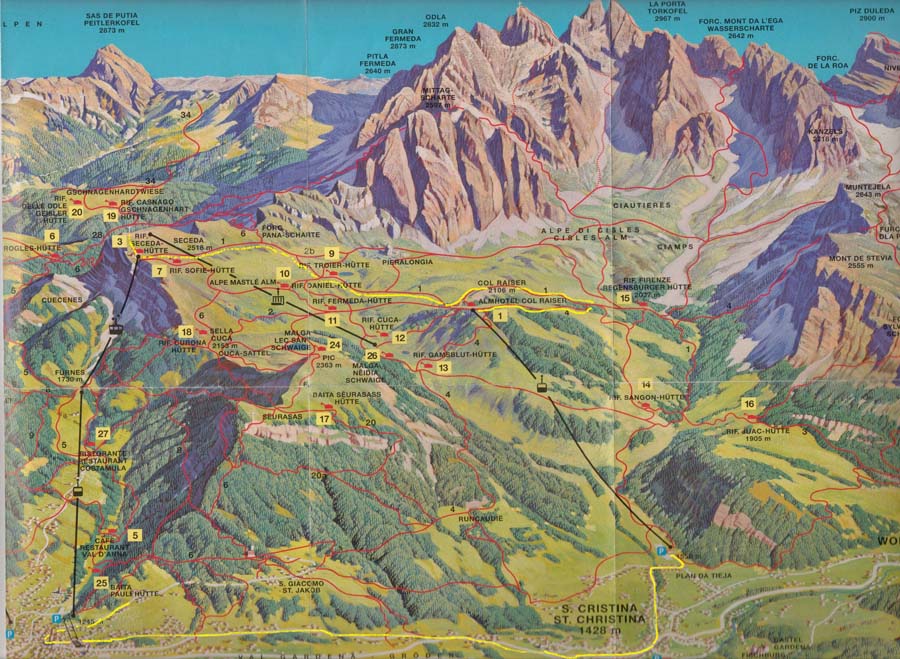 We took the two-stage cable car from St Ulrich to Seceda.
The cable car station is at 2456m, and we walked up to the cross at 2518m = 8260 feet.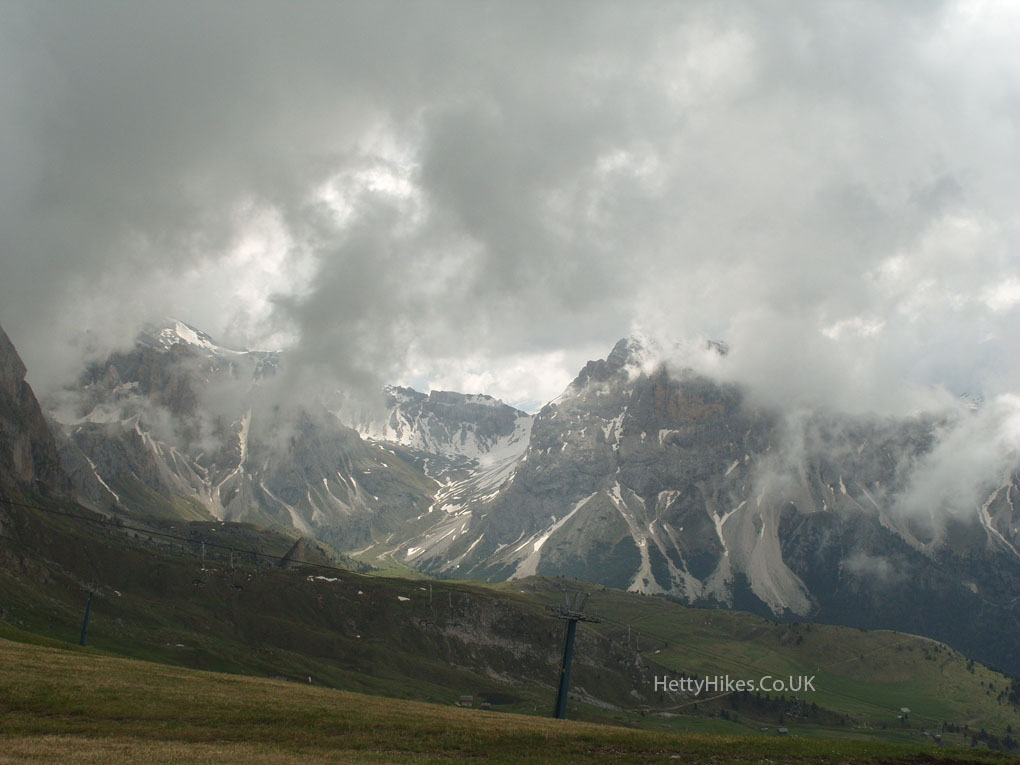 We should have been able to see Sassolungo (Langkofel), but we were up in the clouds and saw it later, lower down.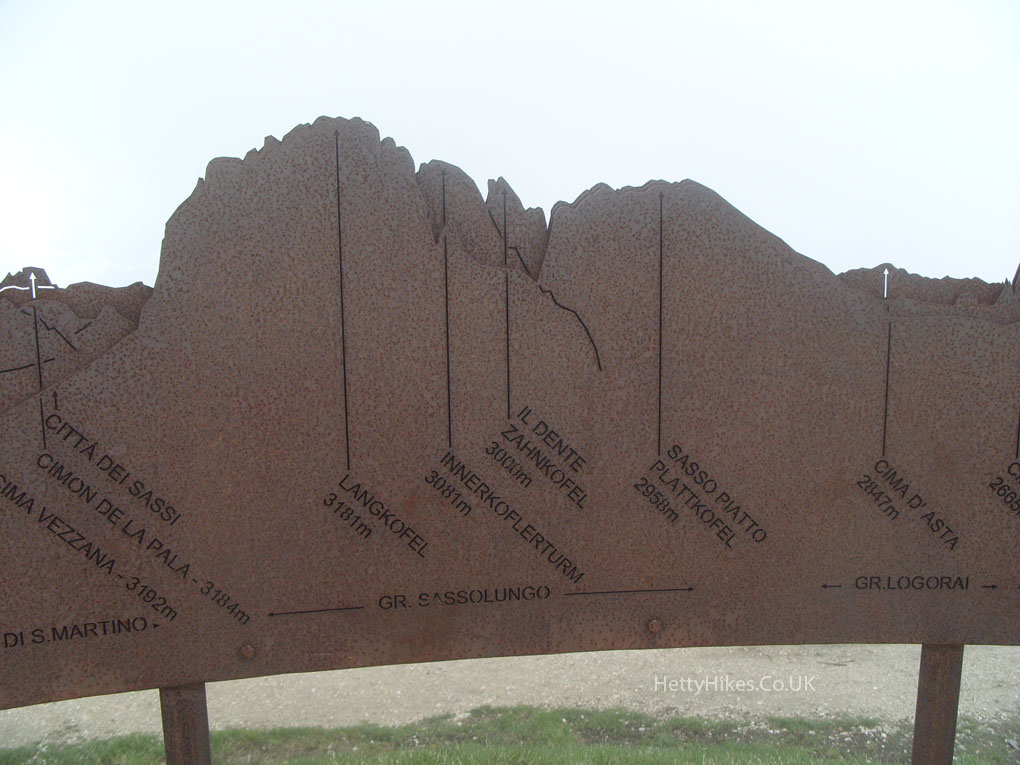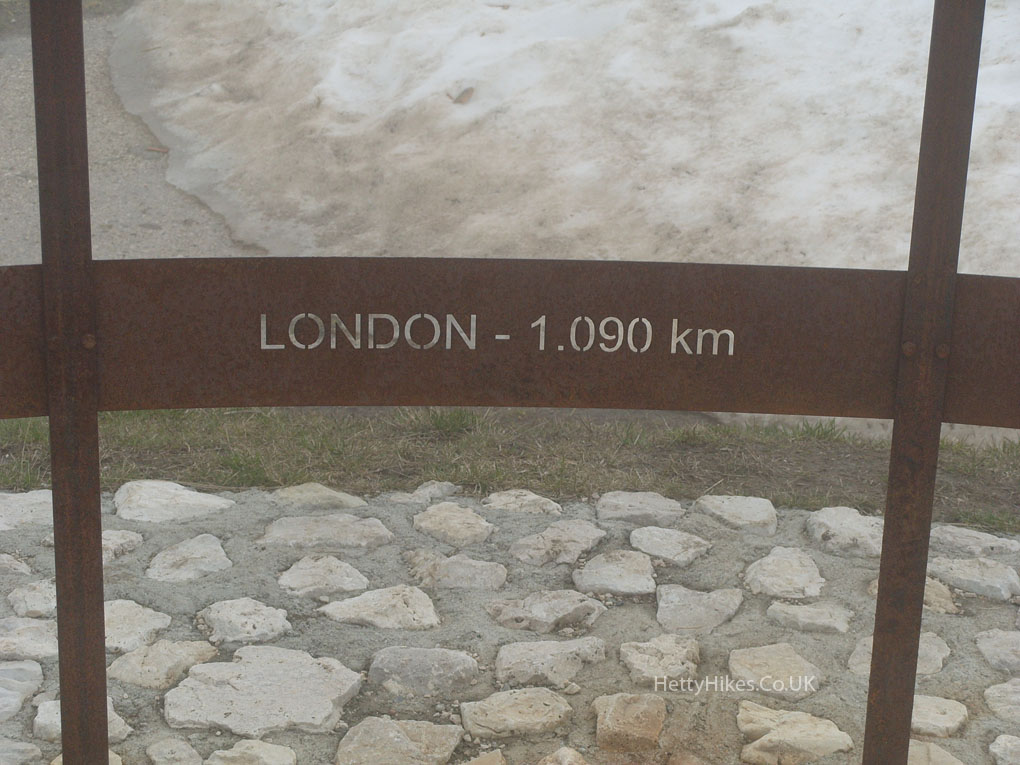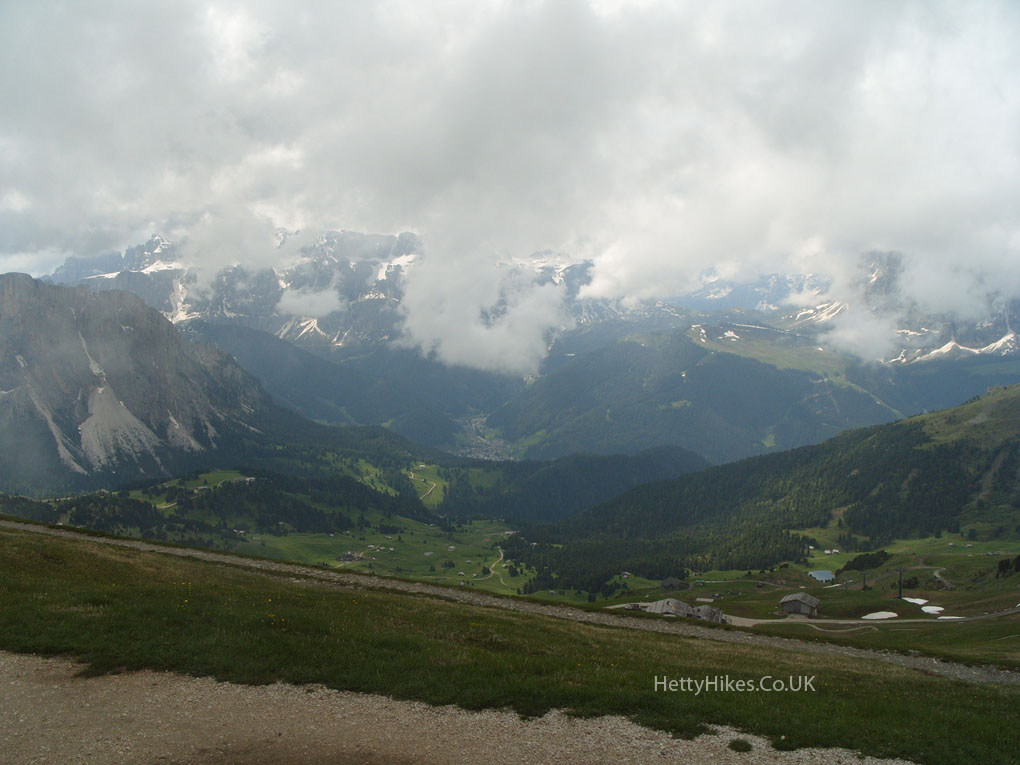 Looking down on Resciesa, where we walked yesterday.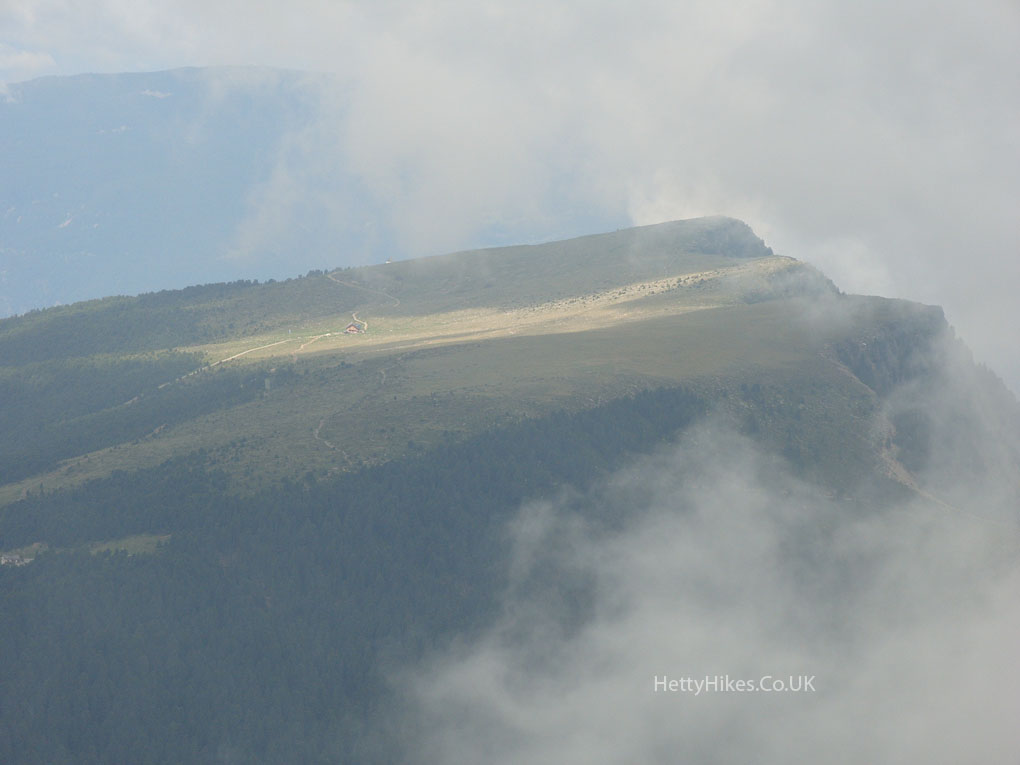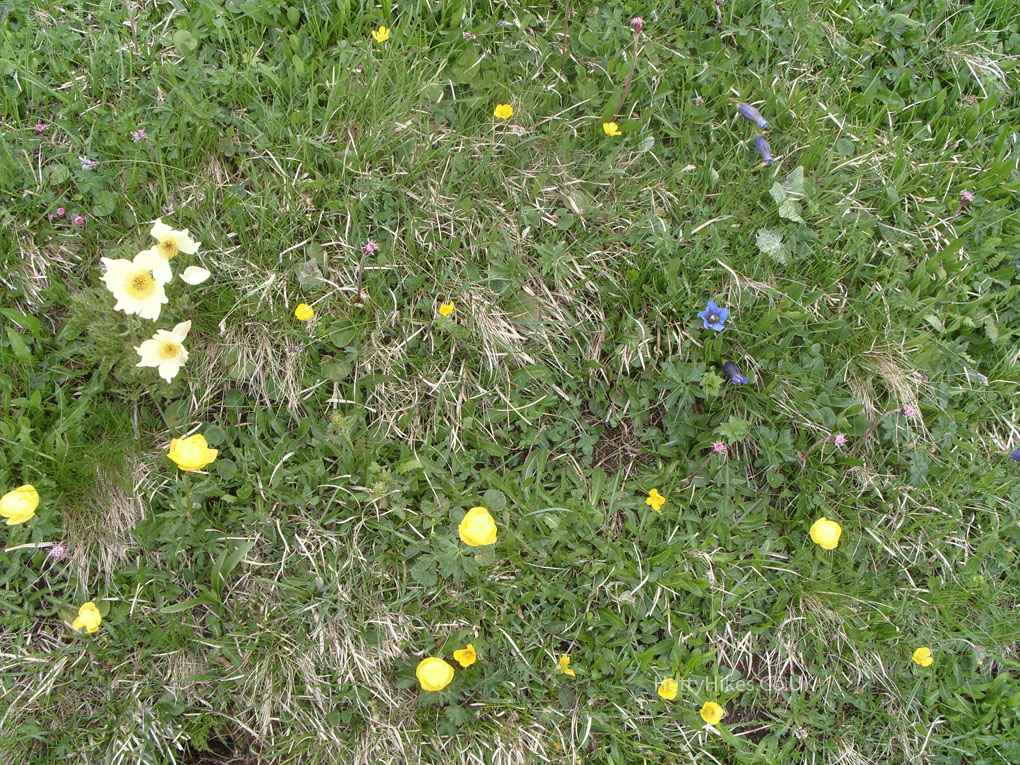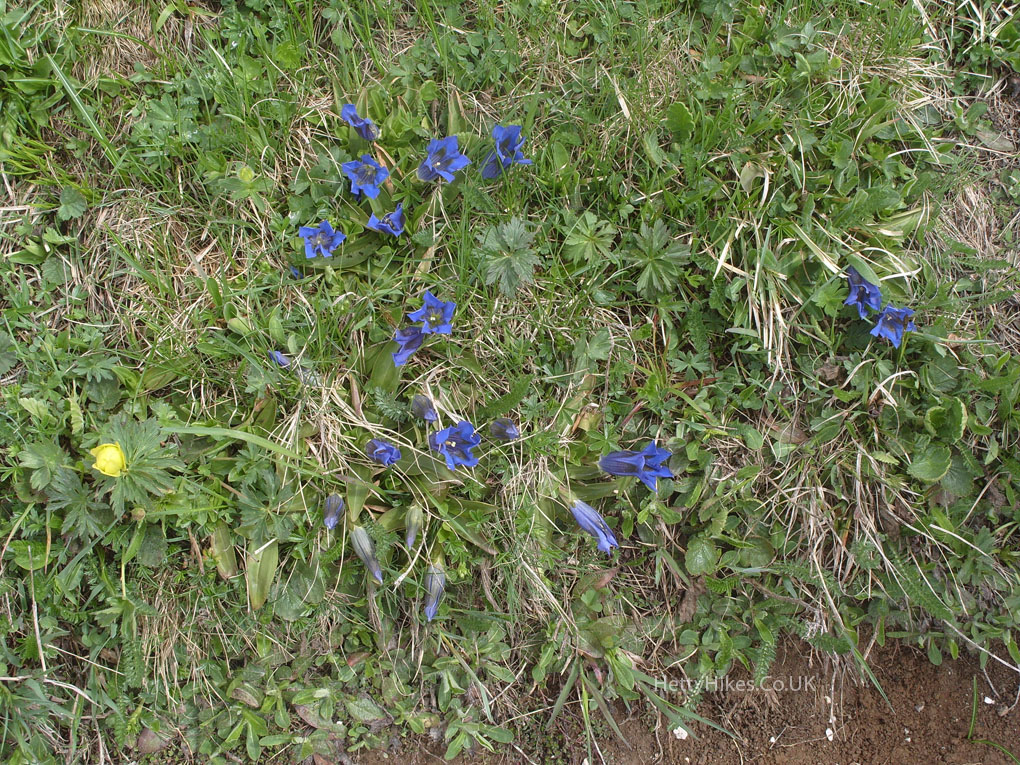 We are walking down there to another cable car.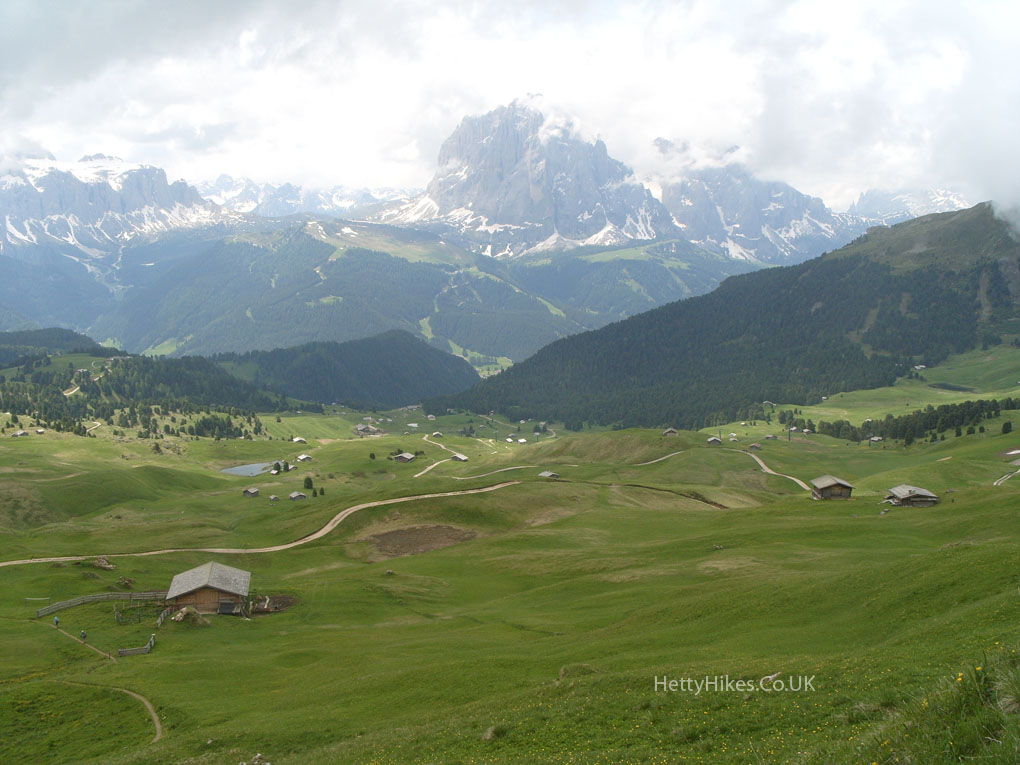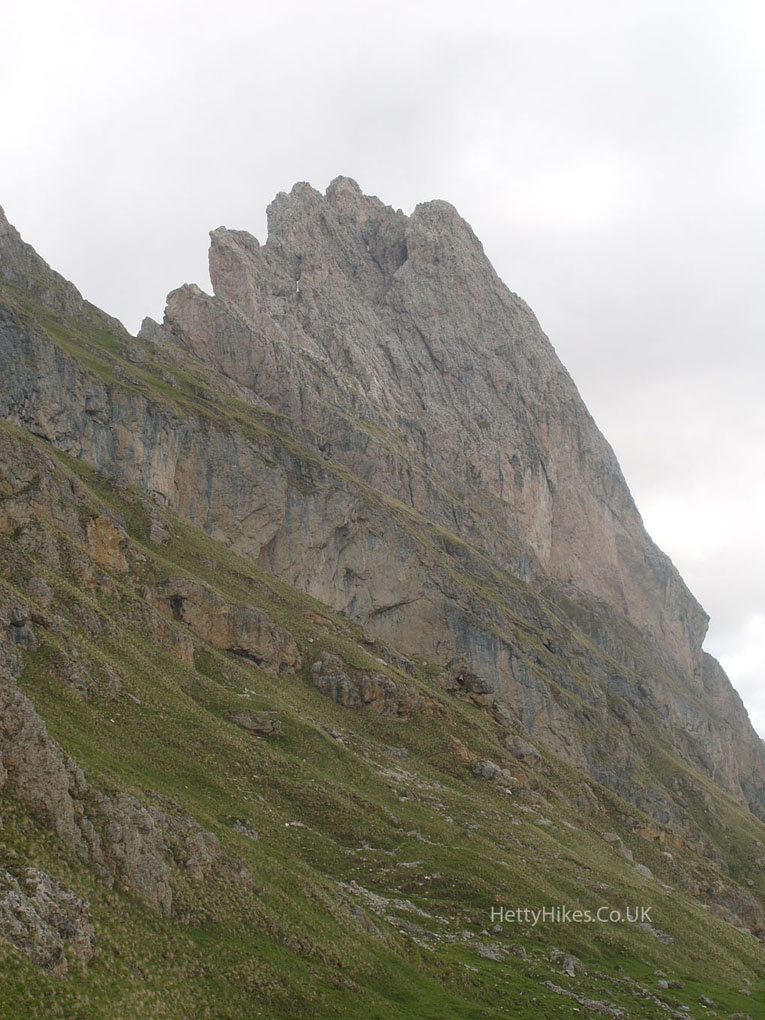 Troier Hutte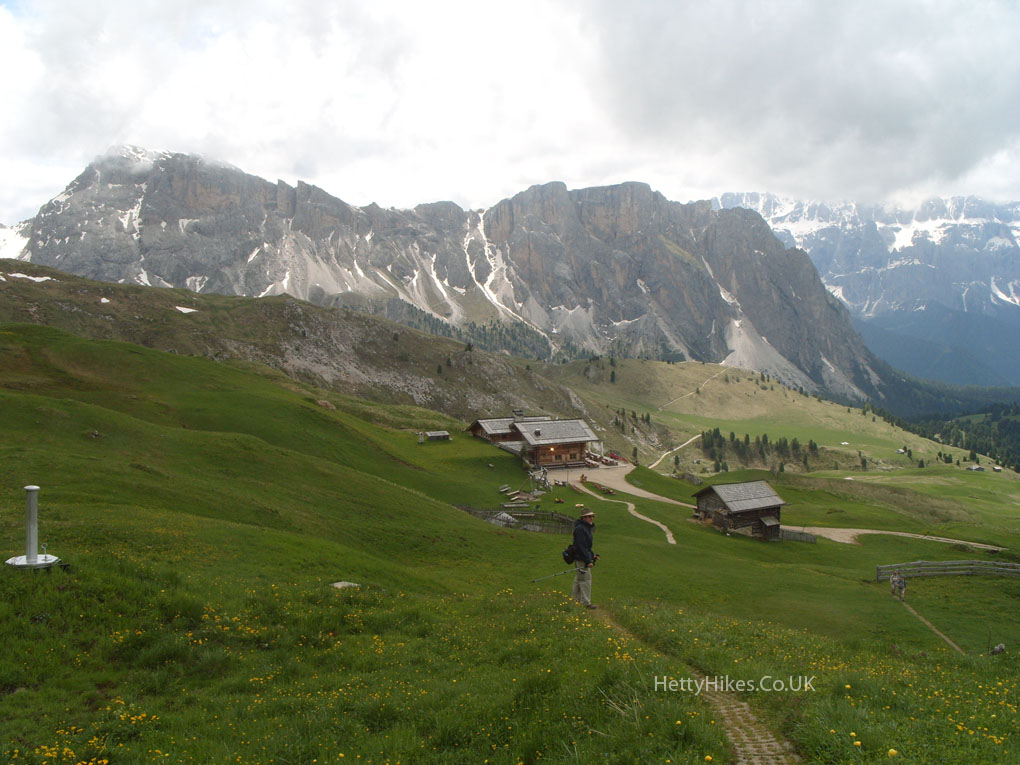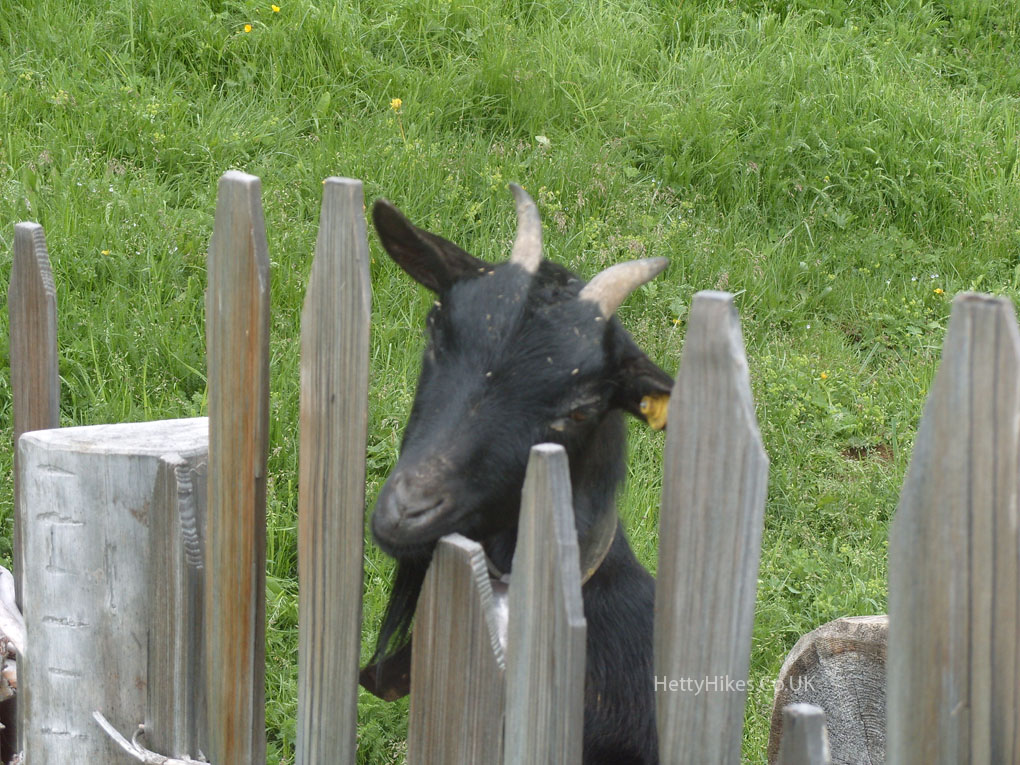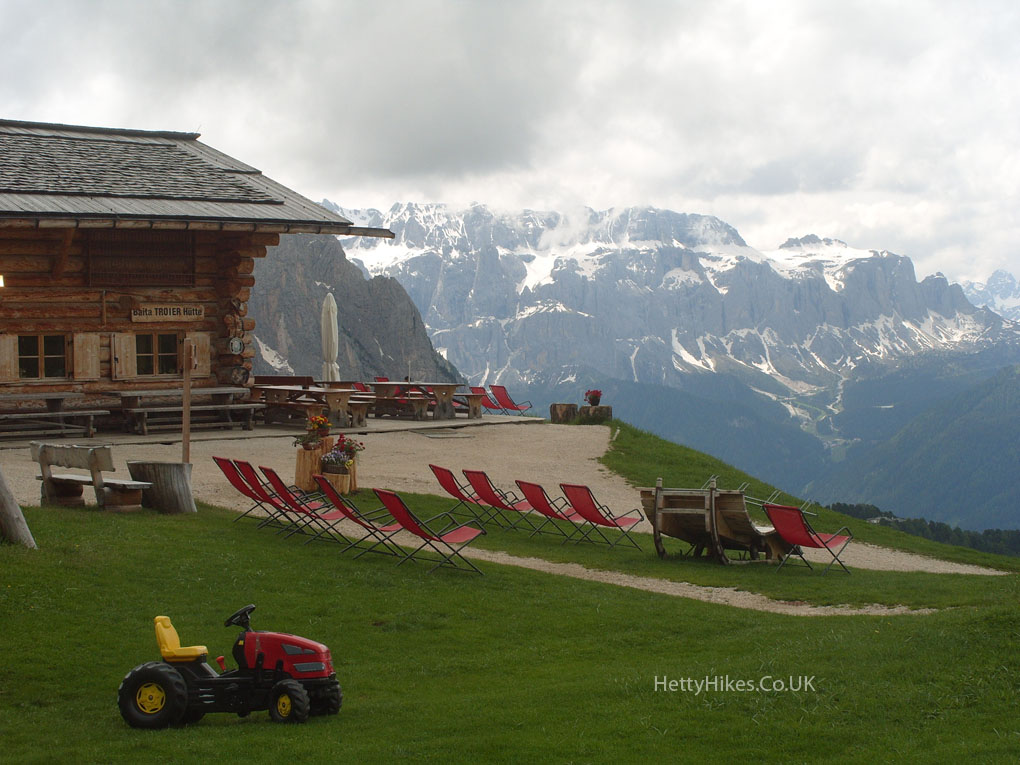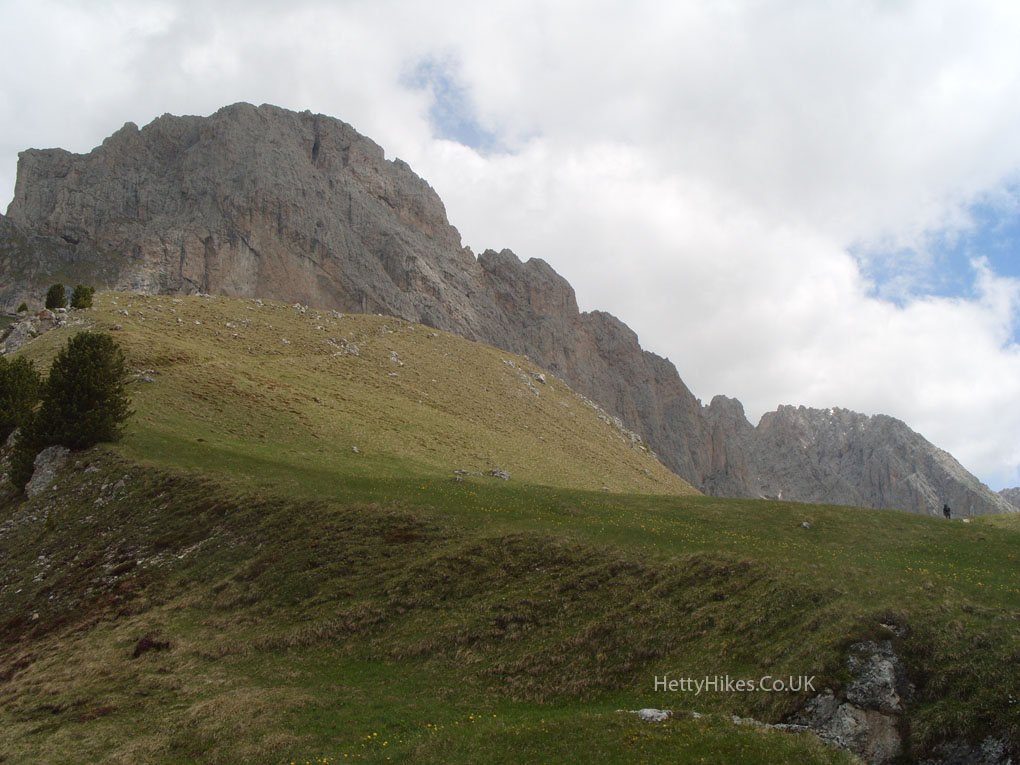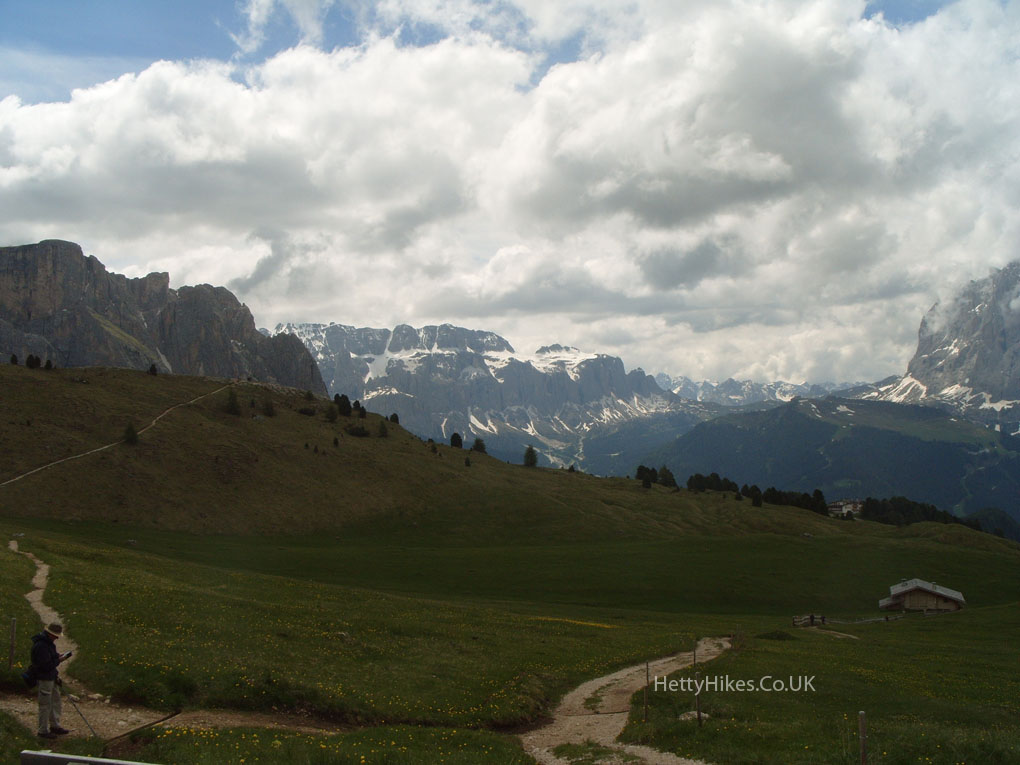 We came from up there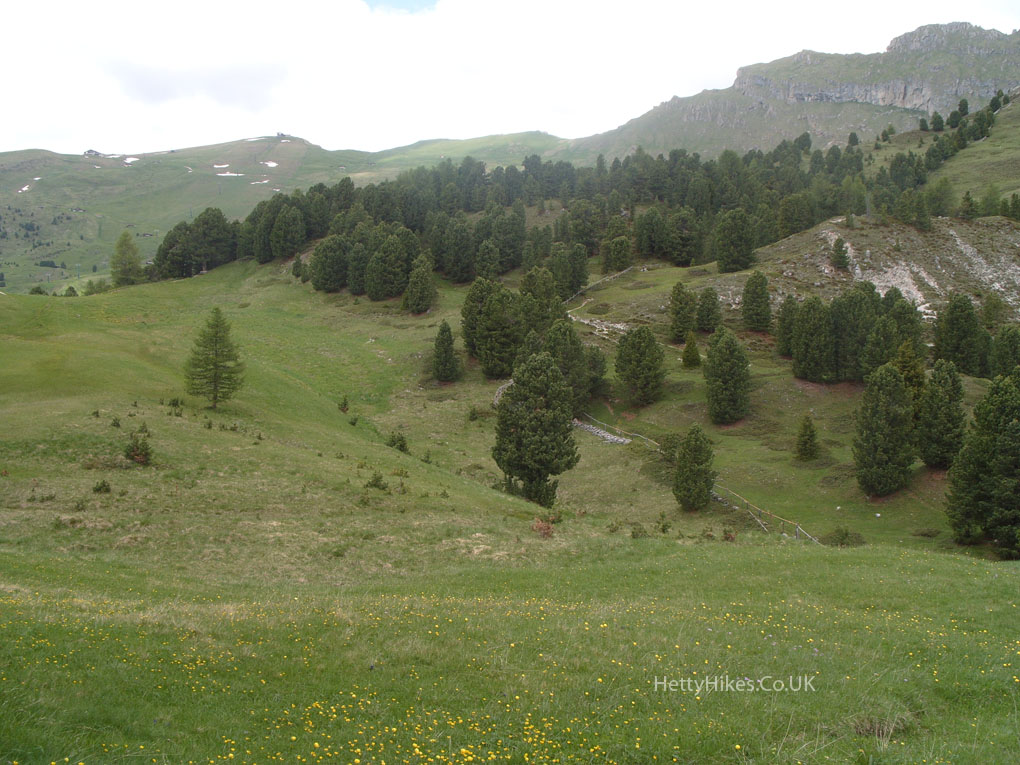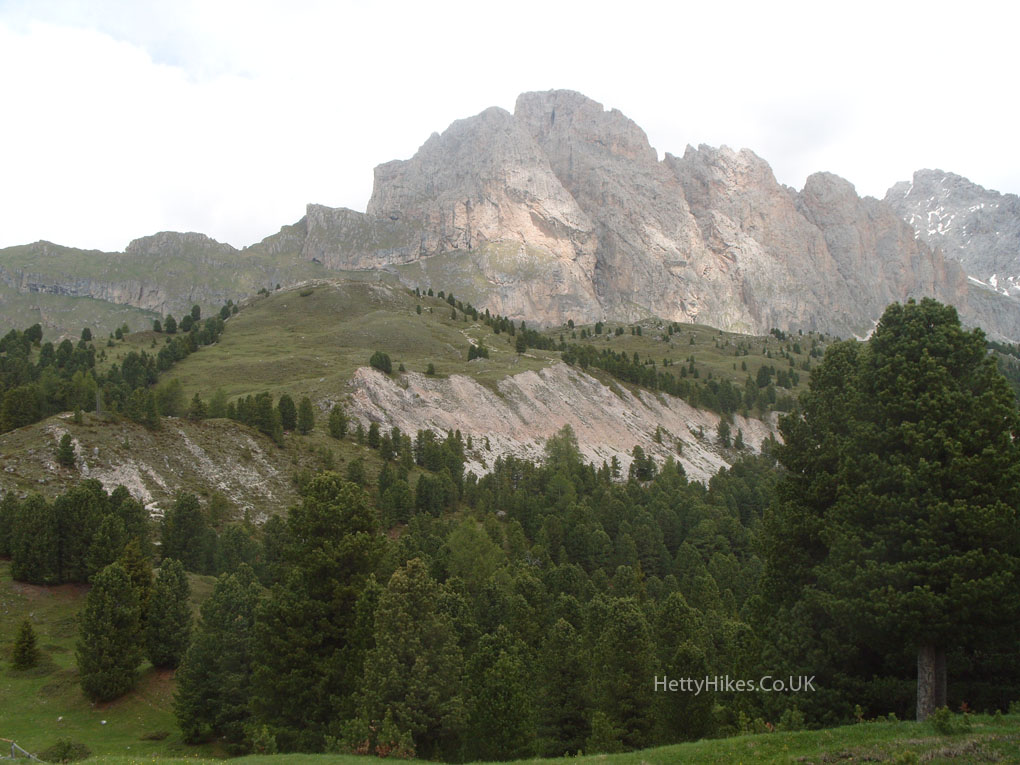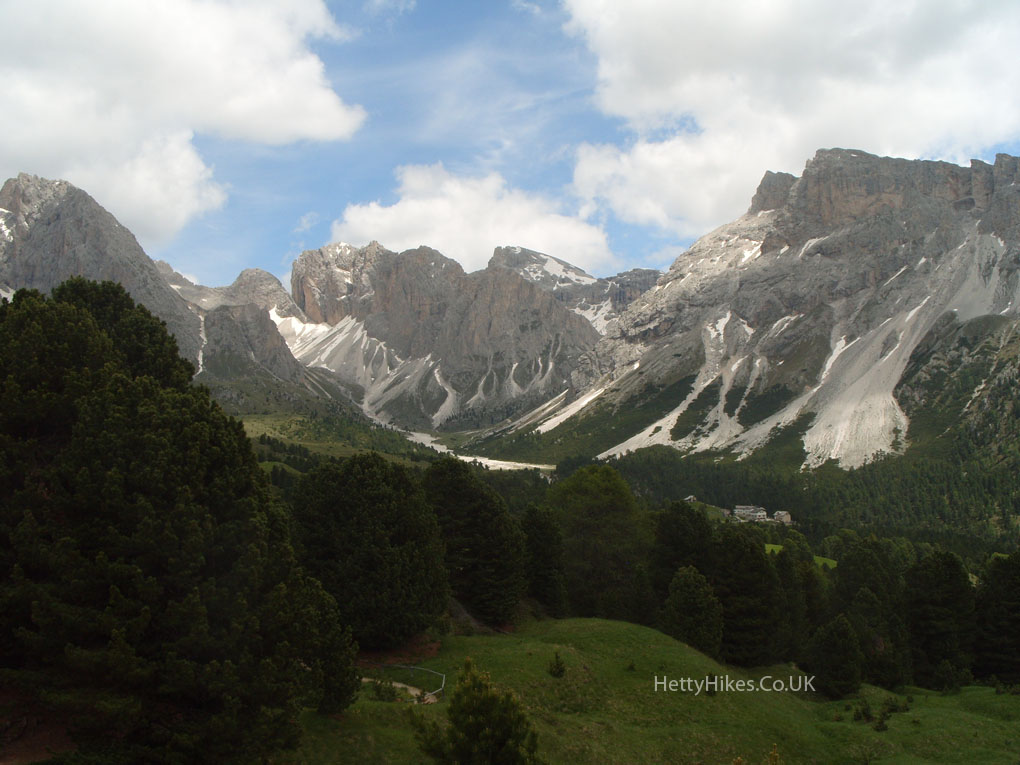 The cable car station at Col Raiser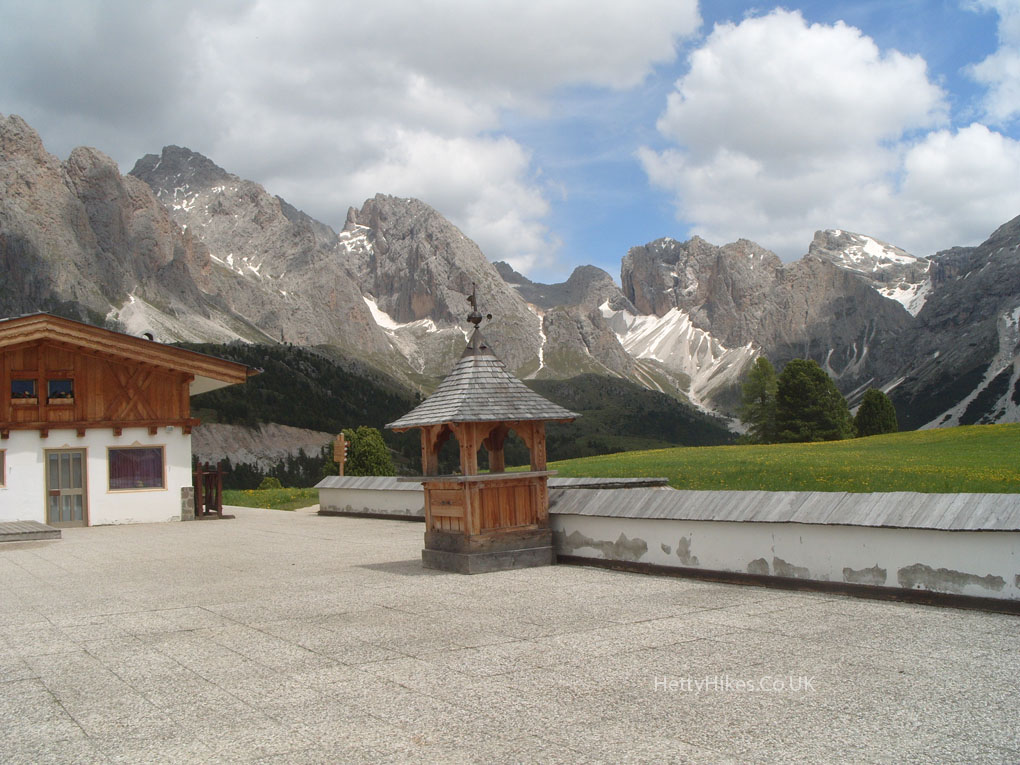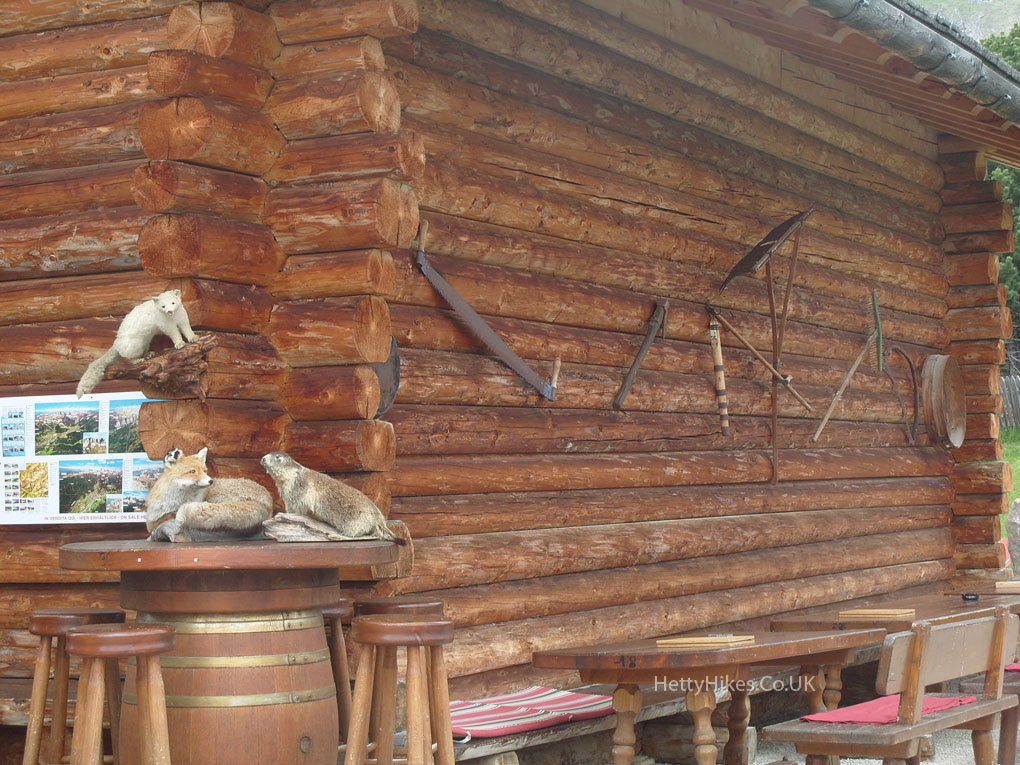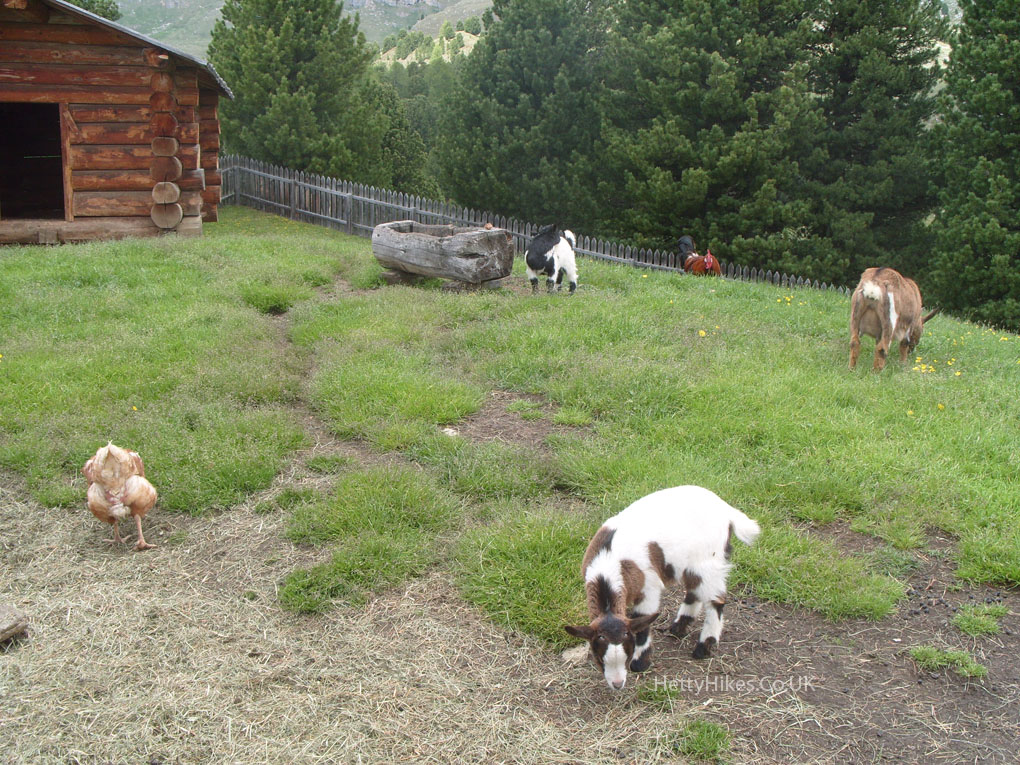 Cable car to St Christina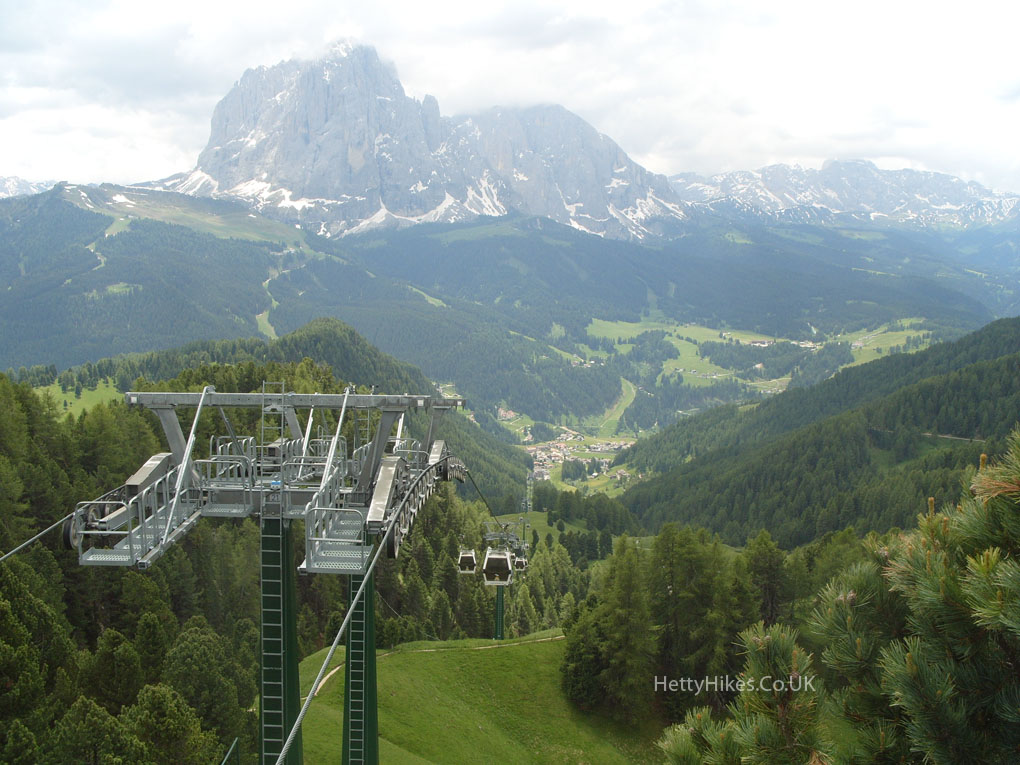 On the way down by cable car to St Christina
St Christina has pretty houses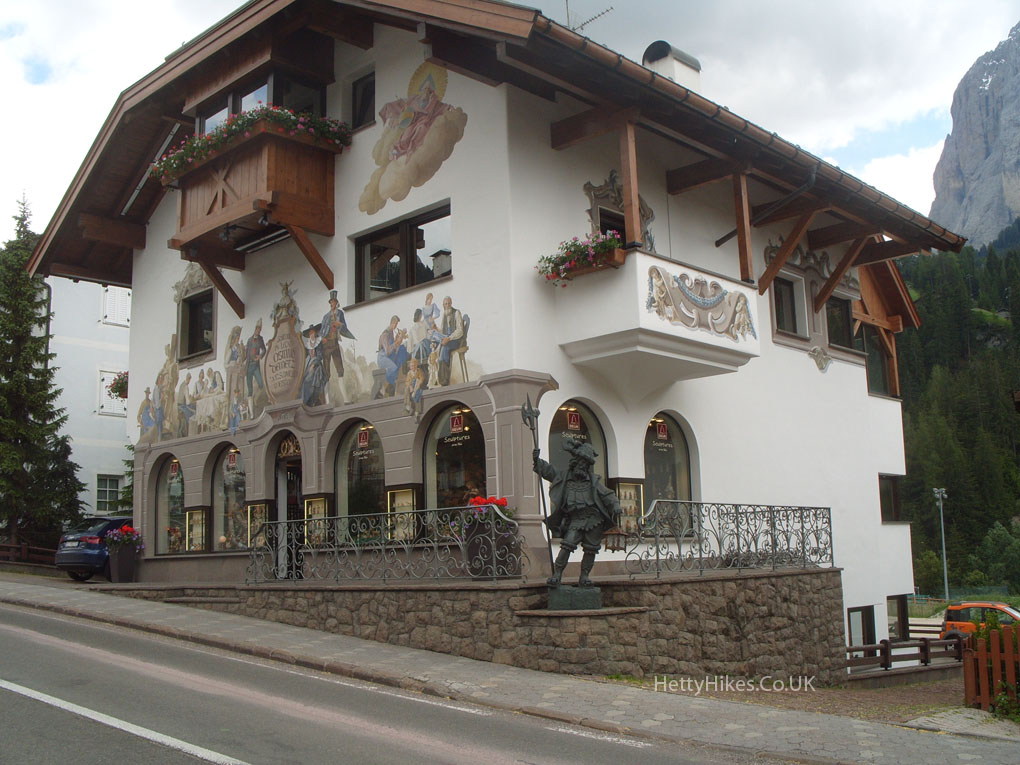 and a life-size model of the nativity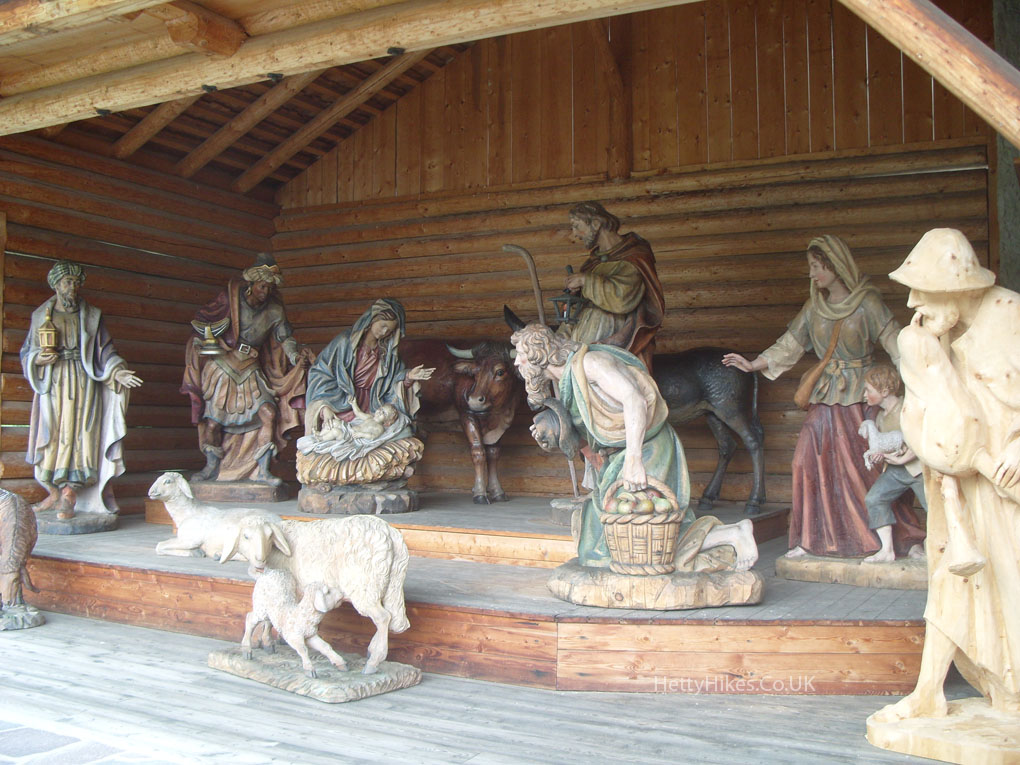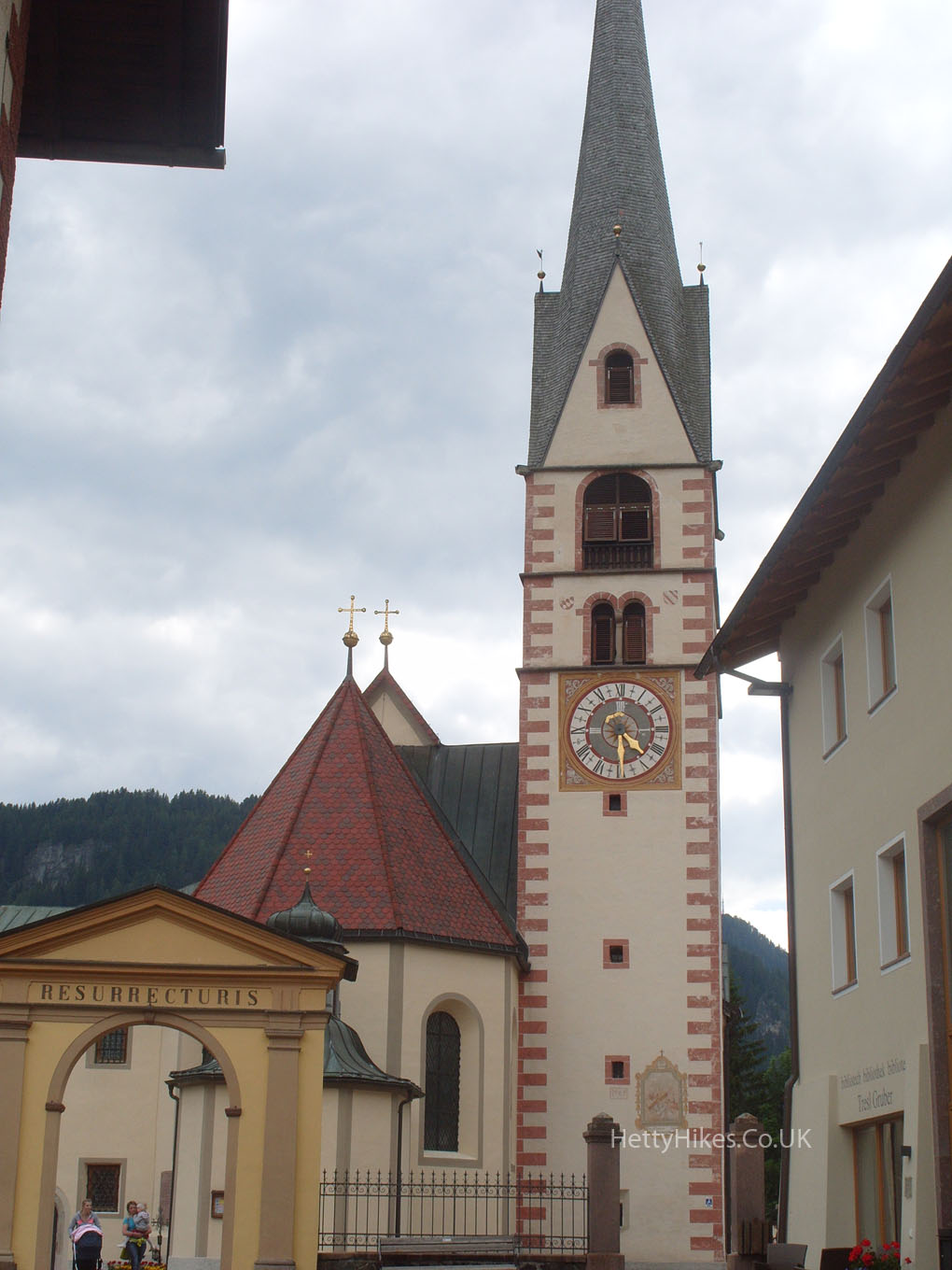 We walked back to St Ulrich along the former railway track
Thursday 19th June
As it was cloudy at the top on Monday, and we had a cable car pass, we went back up to Seceda and down again on Thursday, when the weather was better.
Going up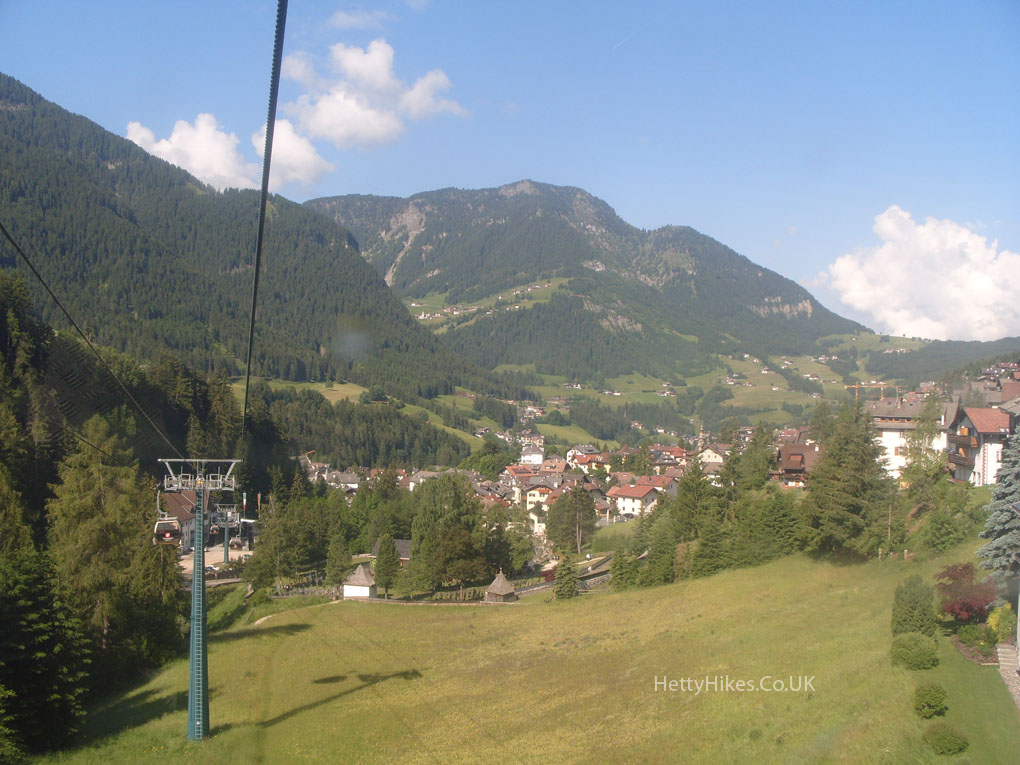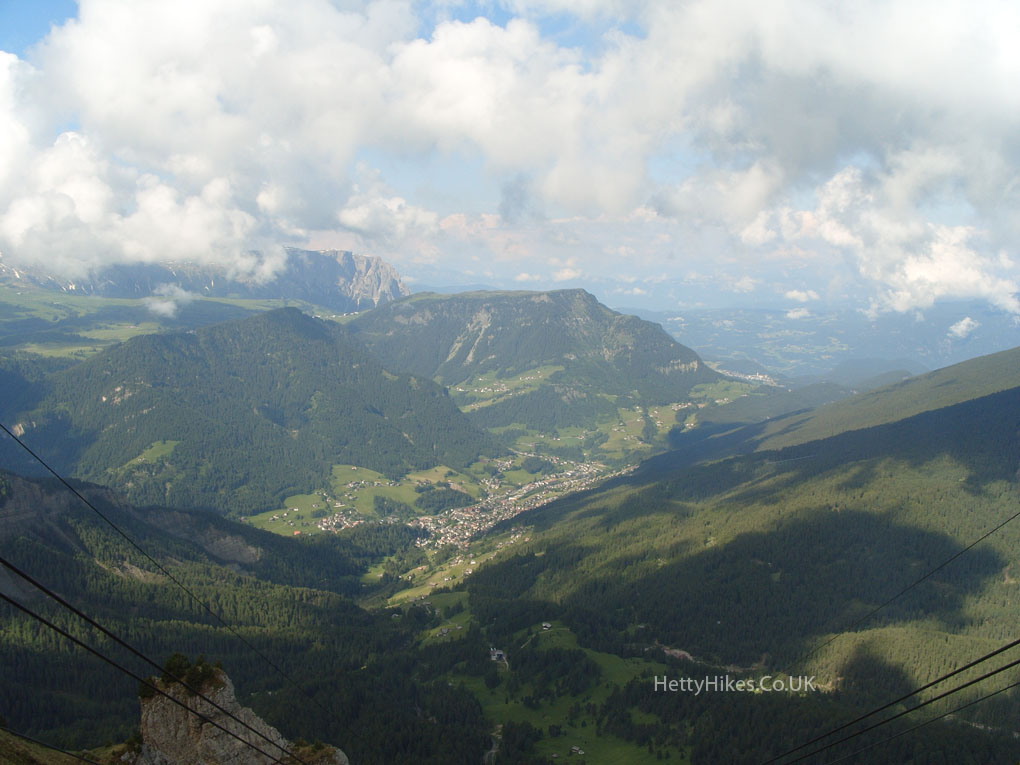 St Ulrich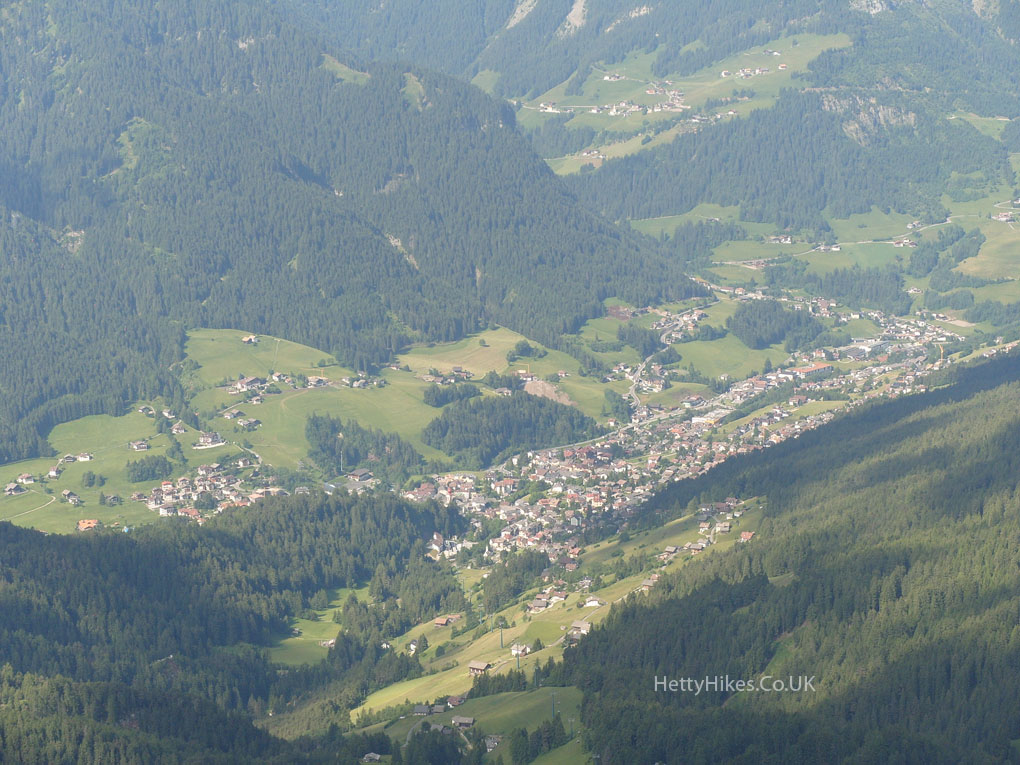 Looking north
We saw a marmot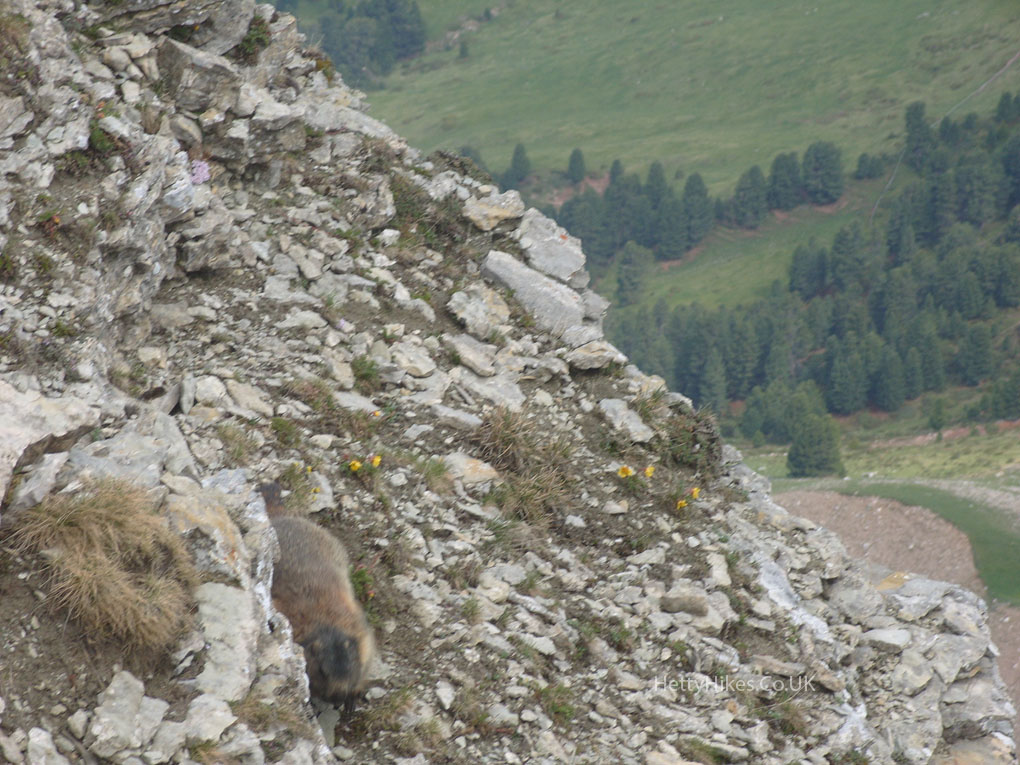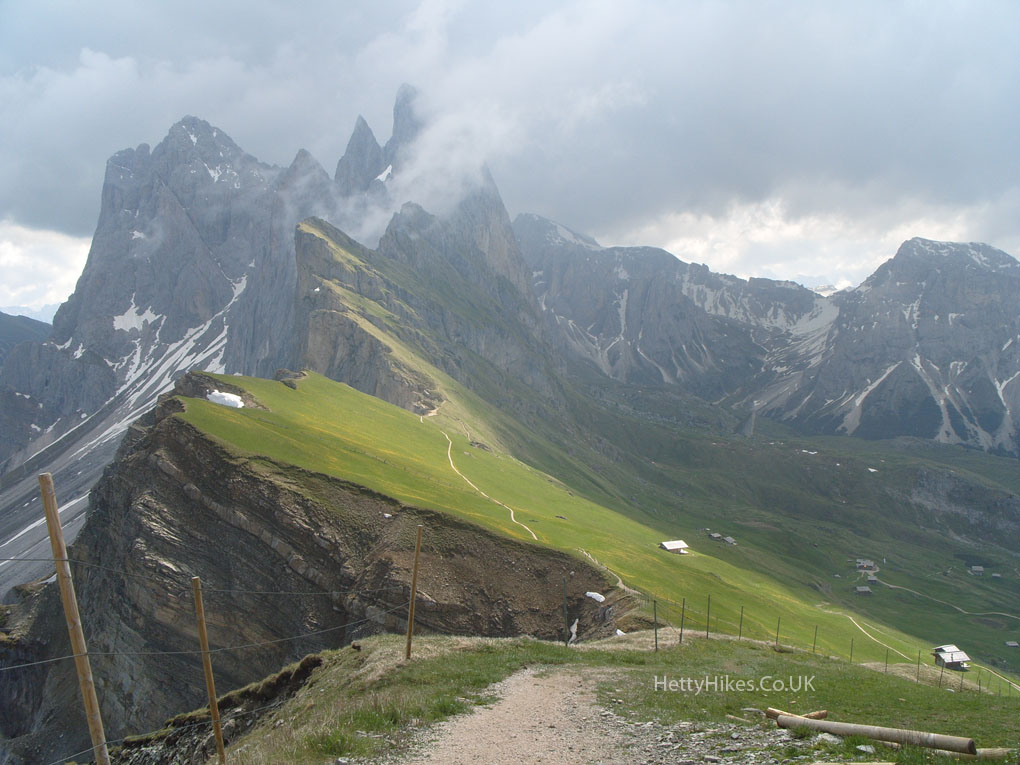 We will go up to that flat green area across the valley next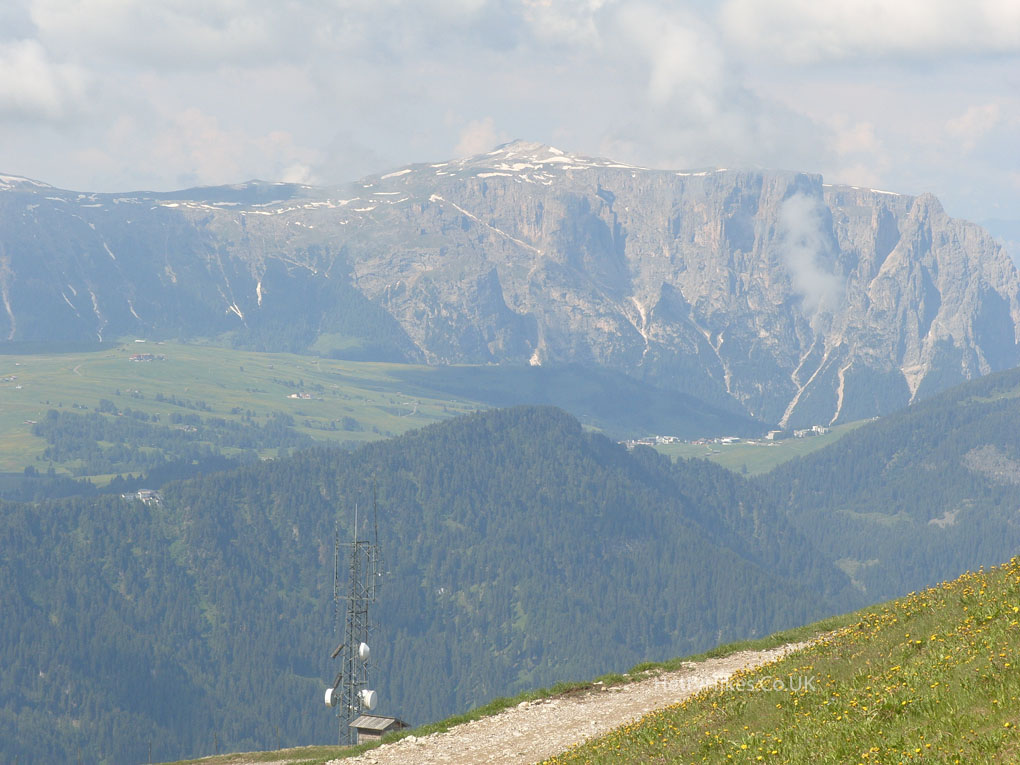 Coming down again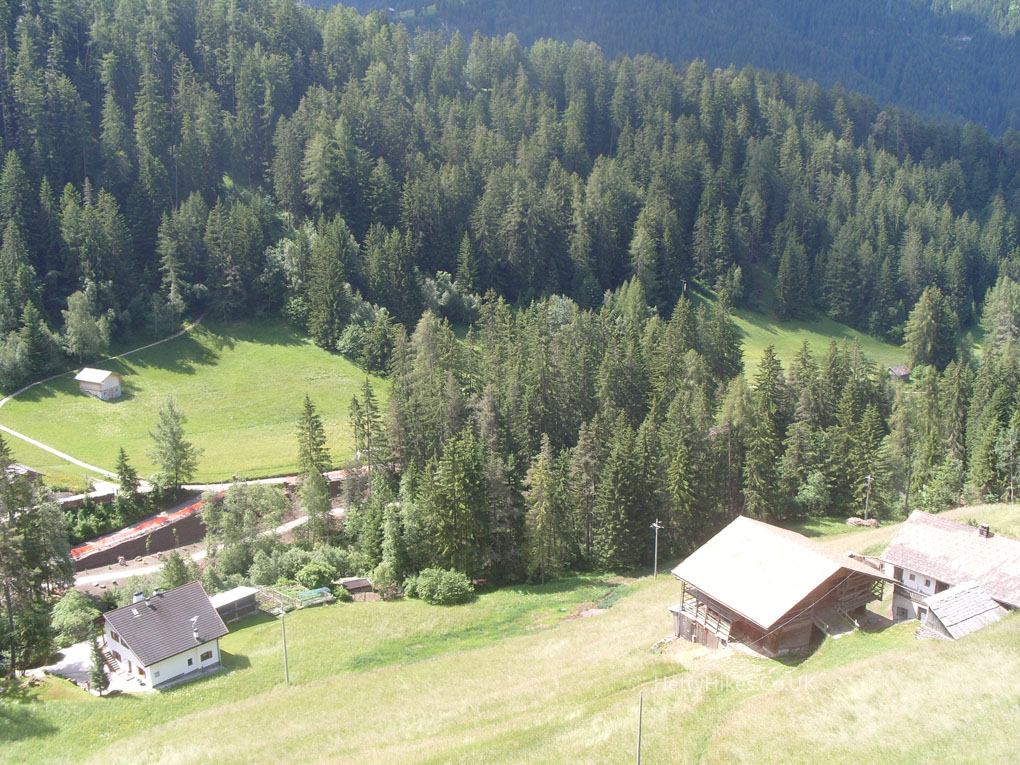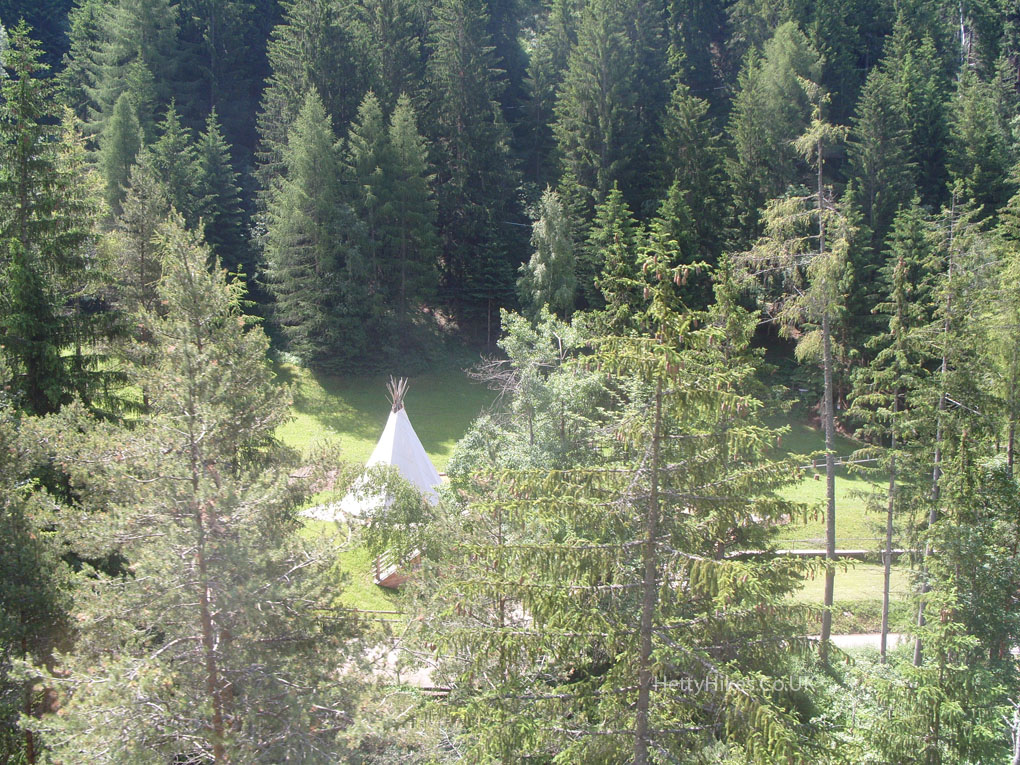 All images on the website copyright of HettyHikes.co.uk