Dorset                                                                                 Photos by Hetty
2nd May 2023 Abbotsbury Swannery
We were a week too early for cygnets but there are hundreds of swans. They are so used to people that they build nests on and by the paths. They were repairing nests, turning eggs and flying. Mr H helped feed them. It was lovely.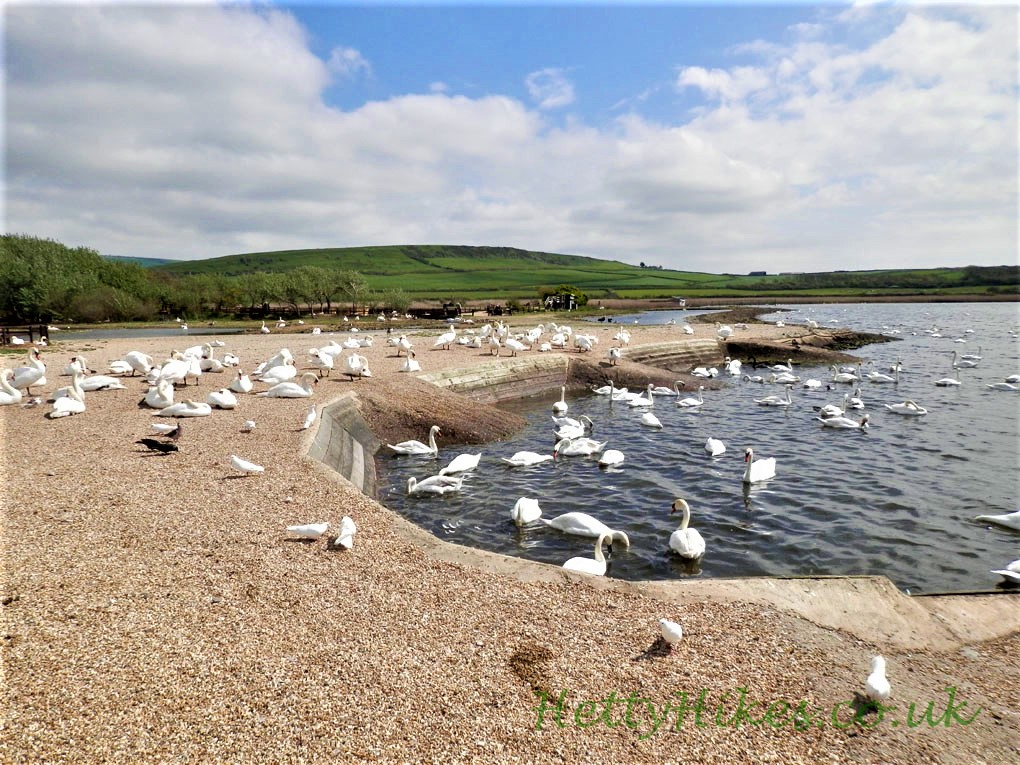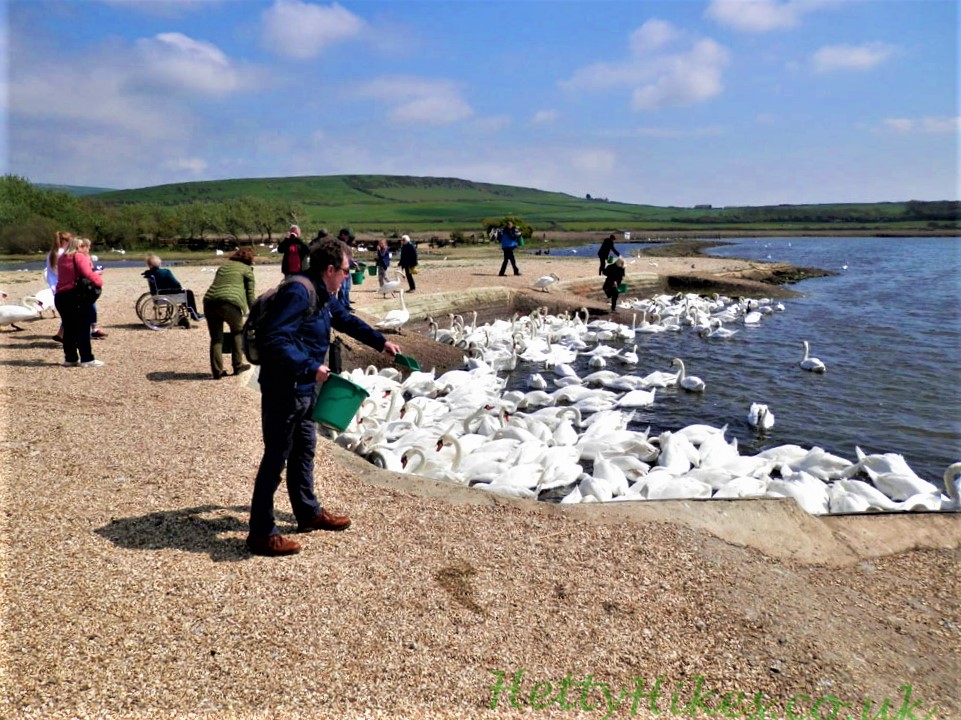 There are just six back swans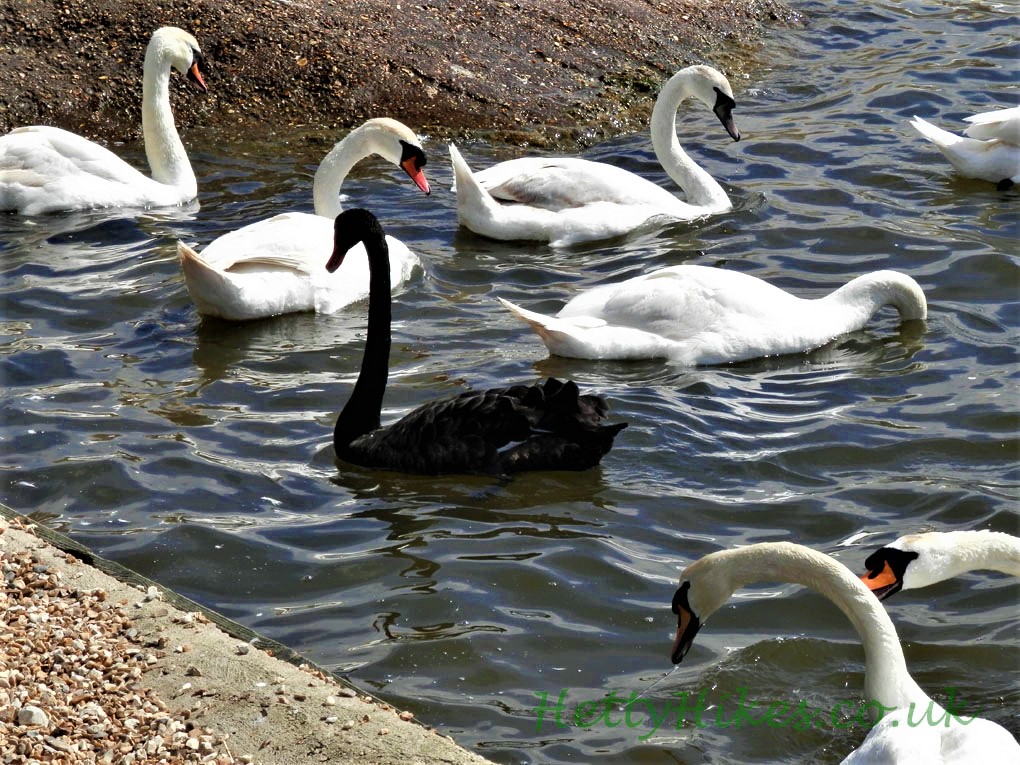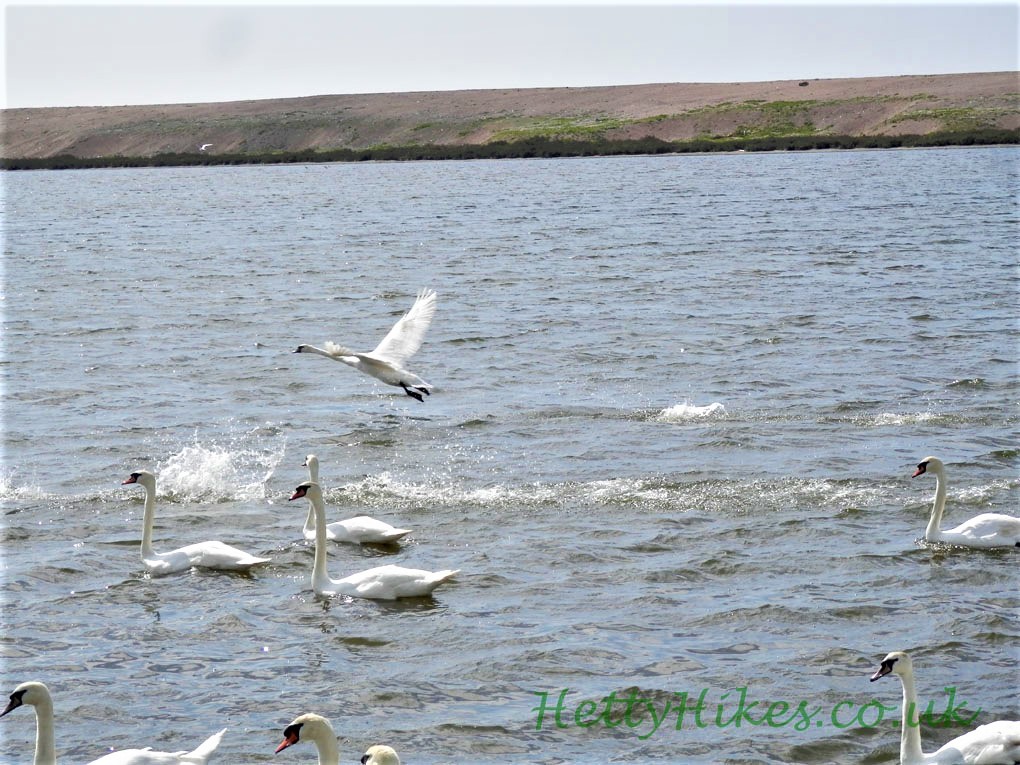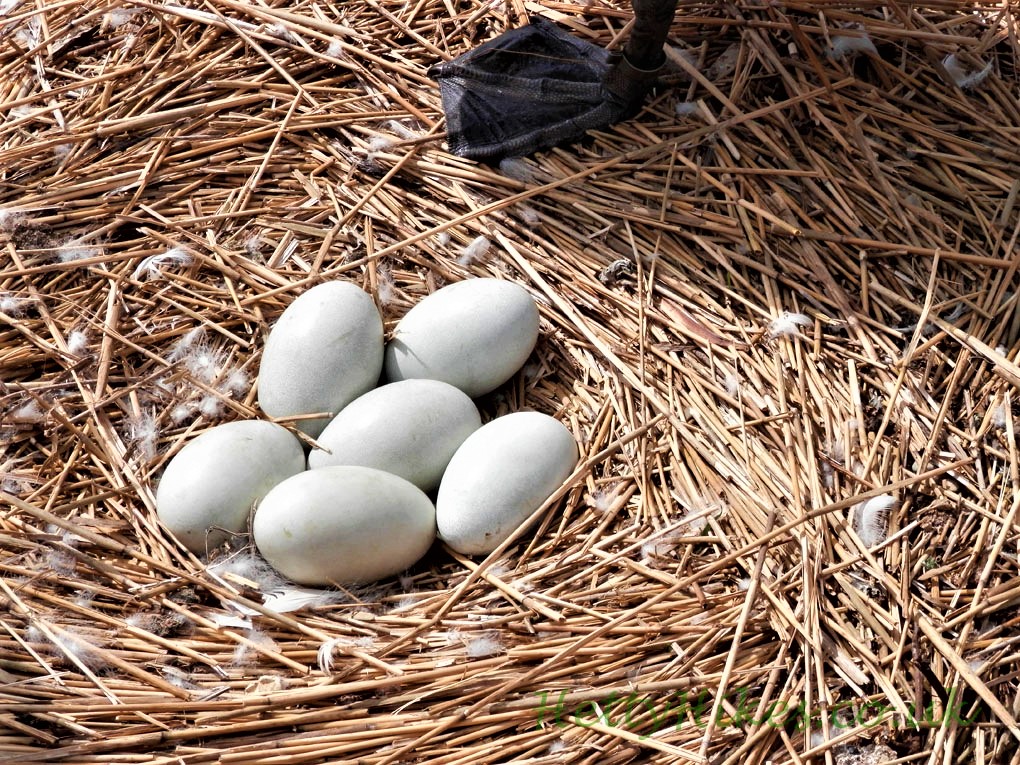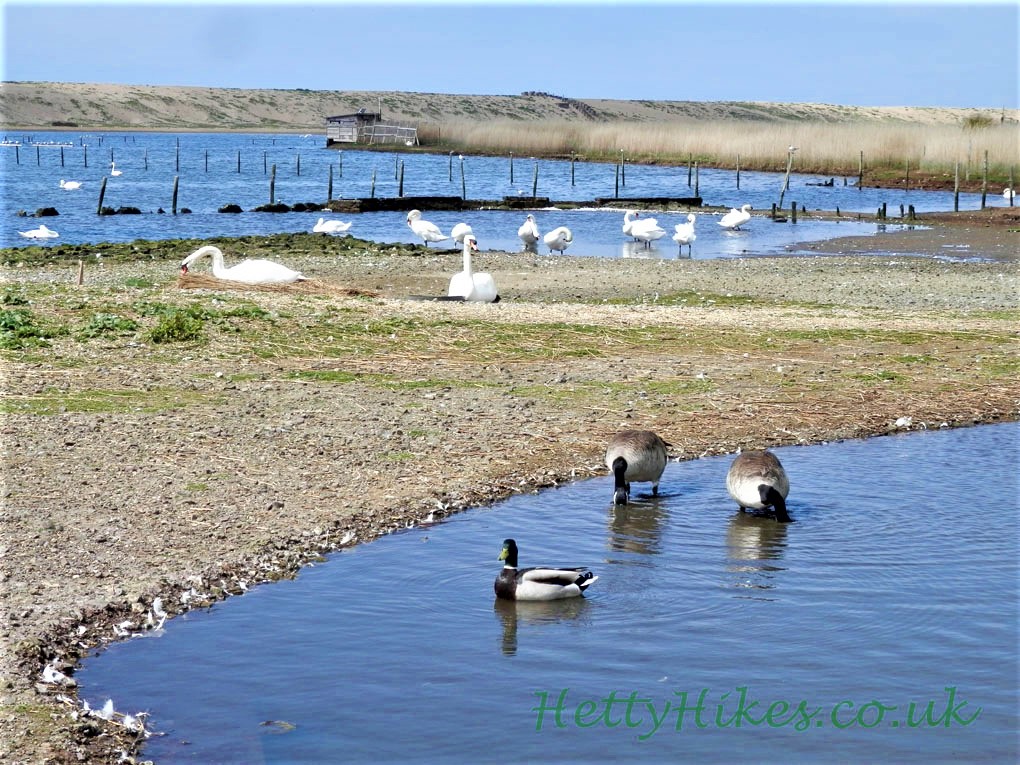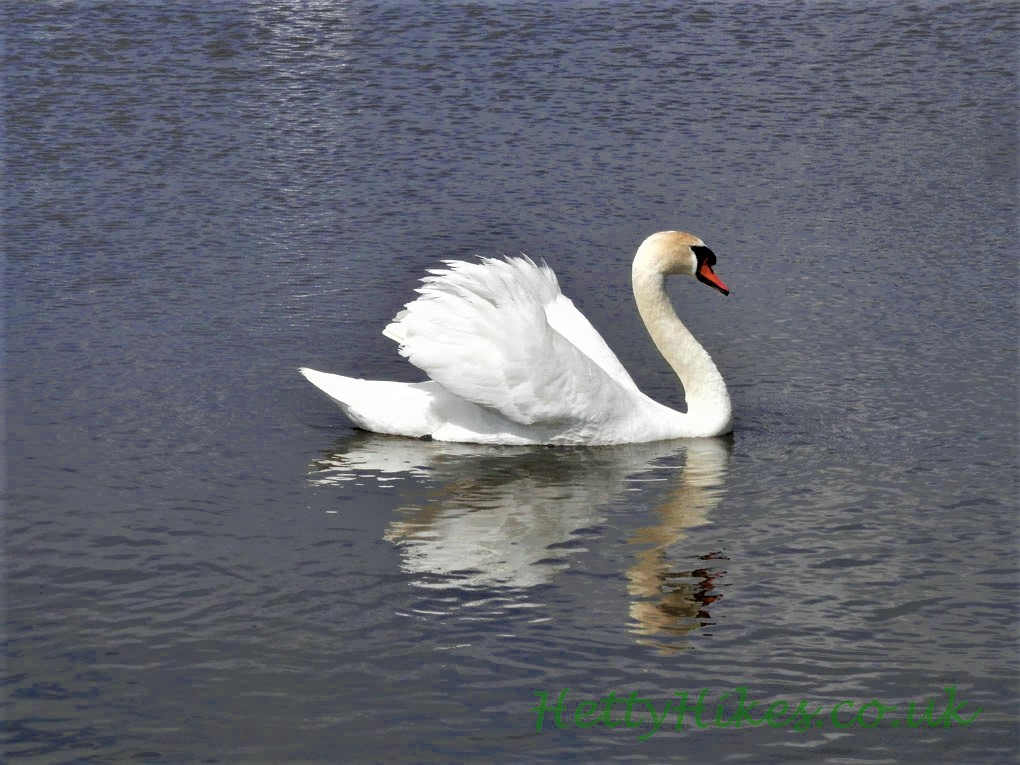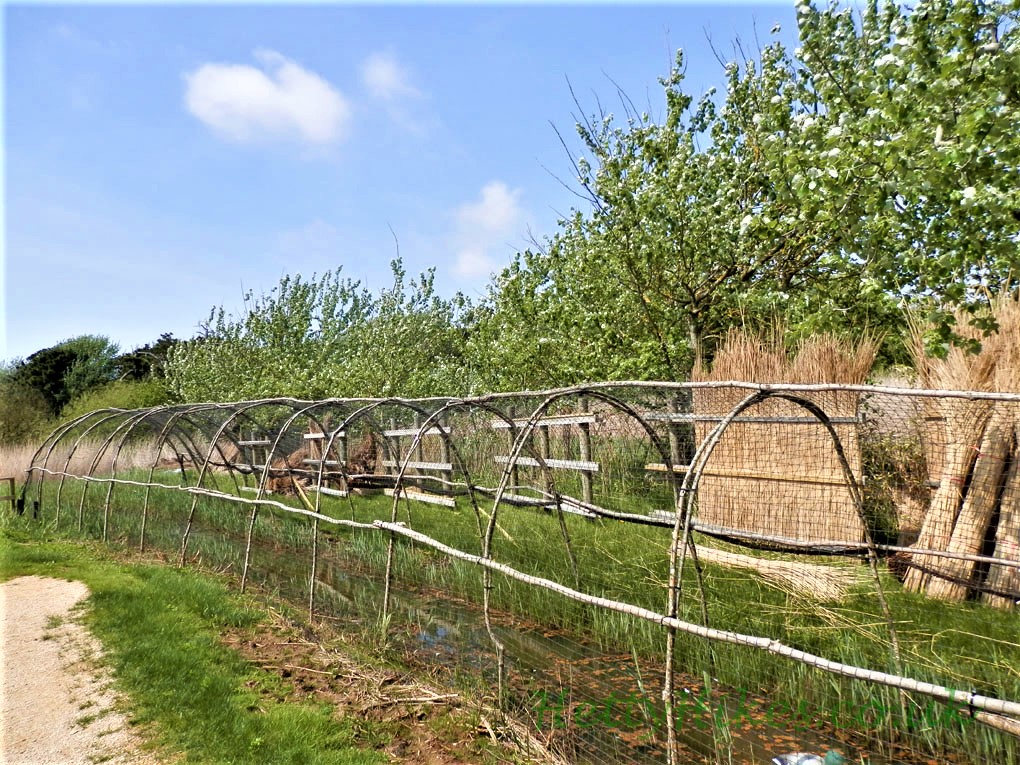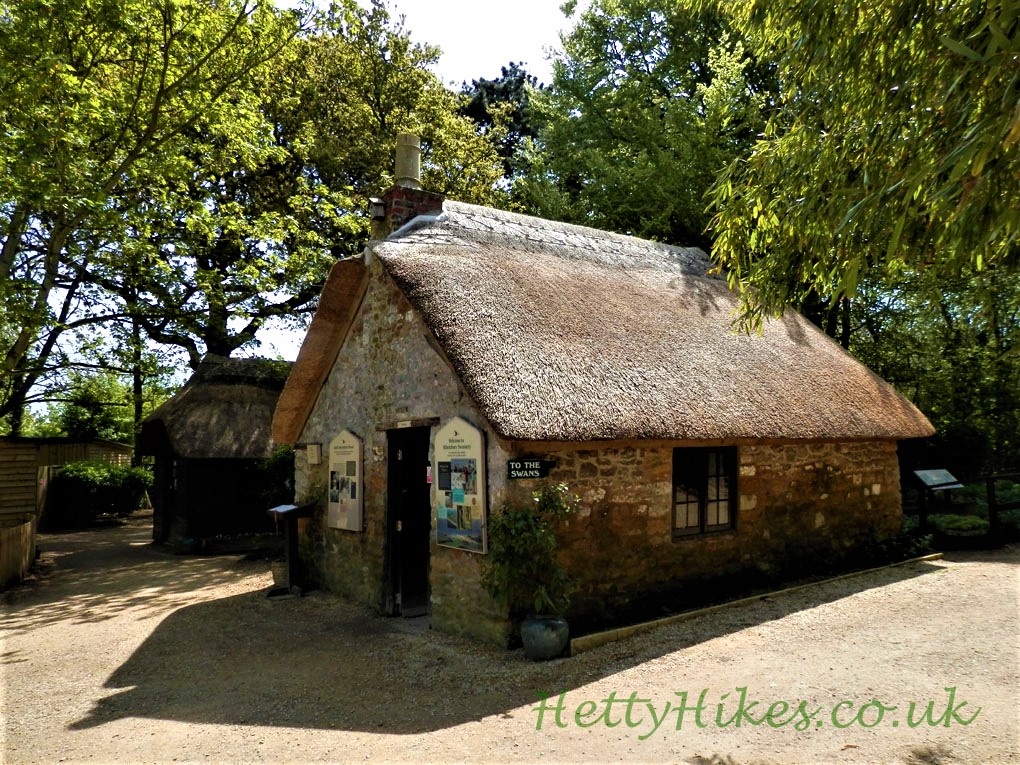 2nd May 2023 Abbotsbury Subtropical Gardens
The magnolias, rhododendrons, azaleas and camellias were flowering, as well as bluebells, and there are some characters from Alice in Wonderland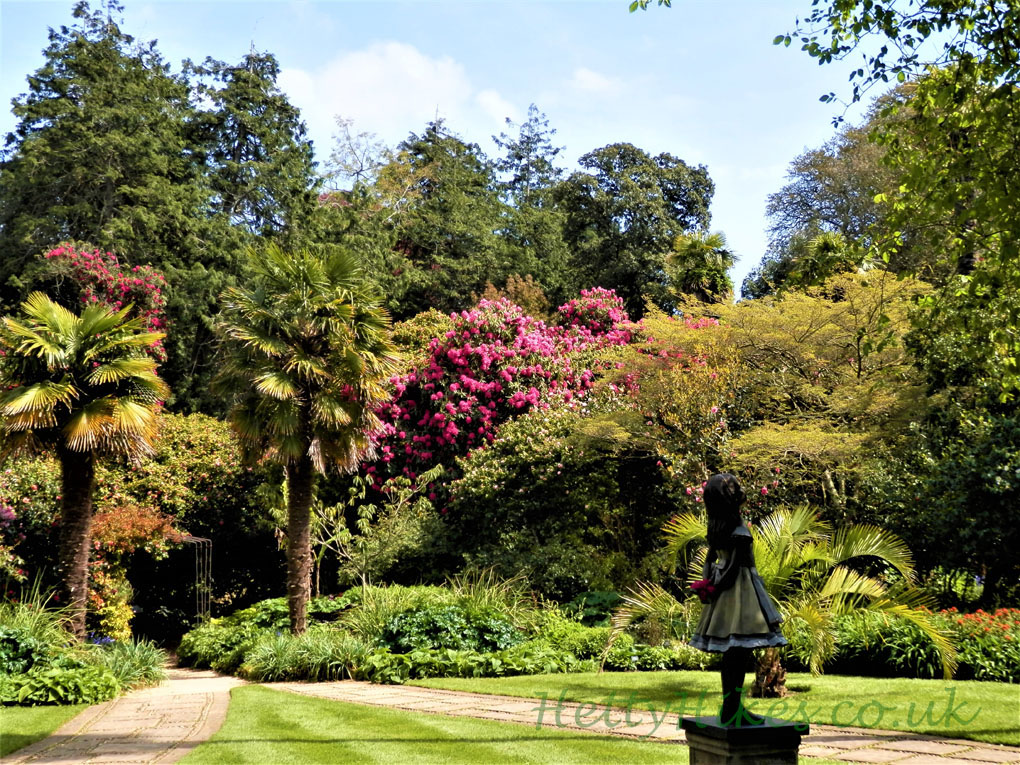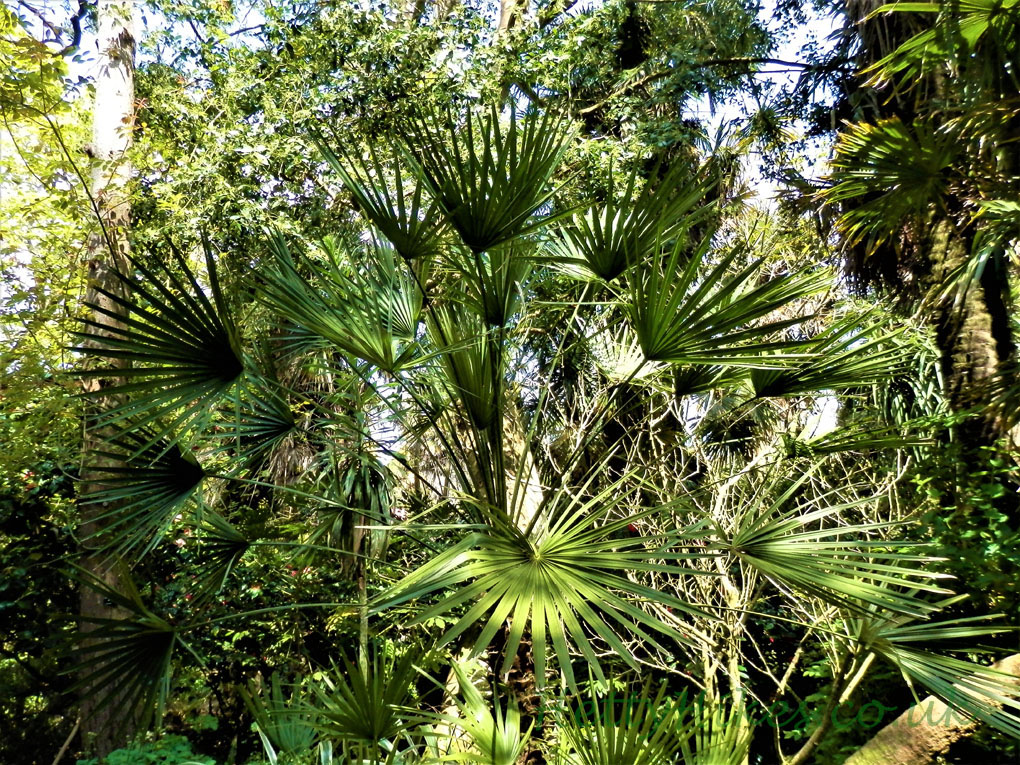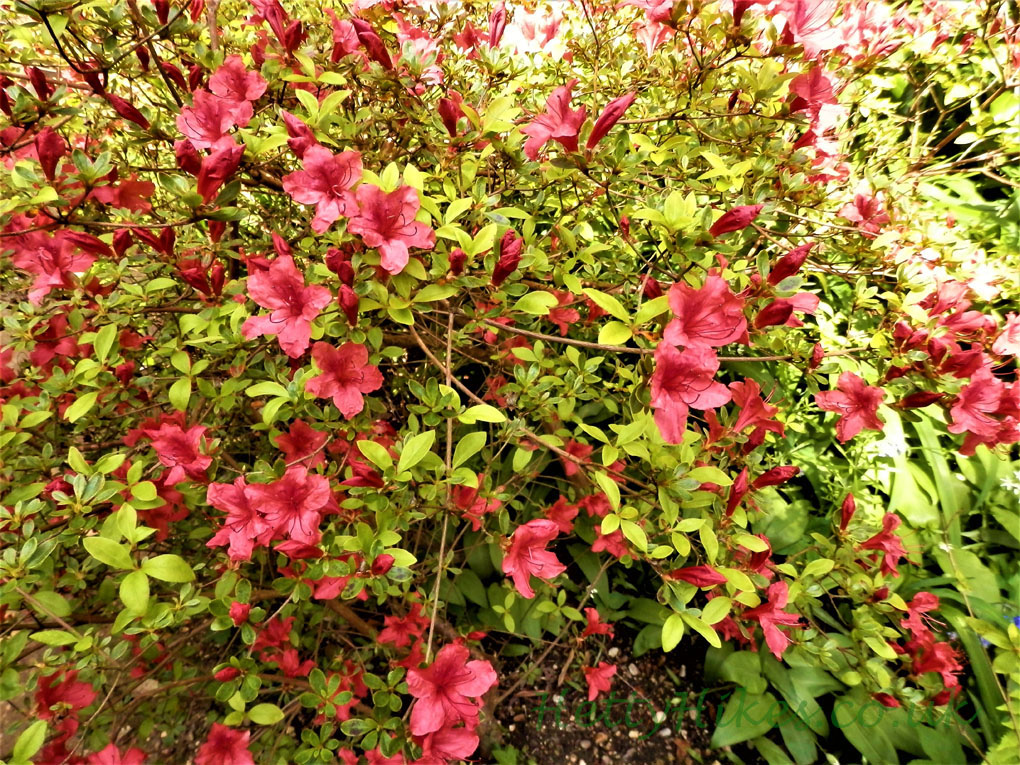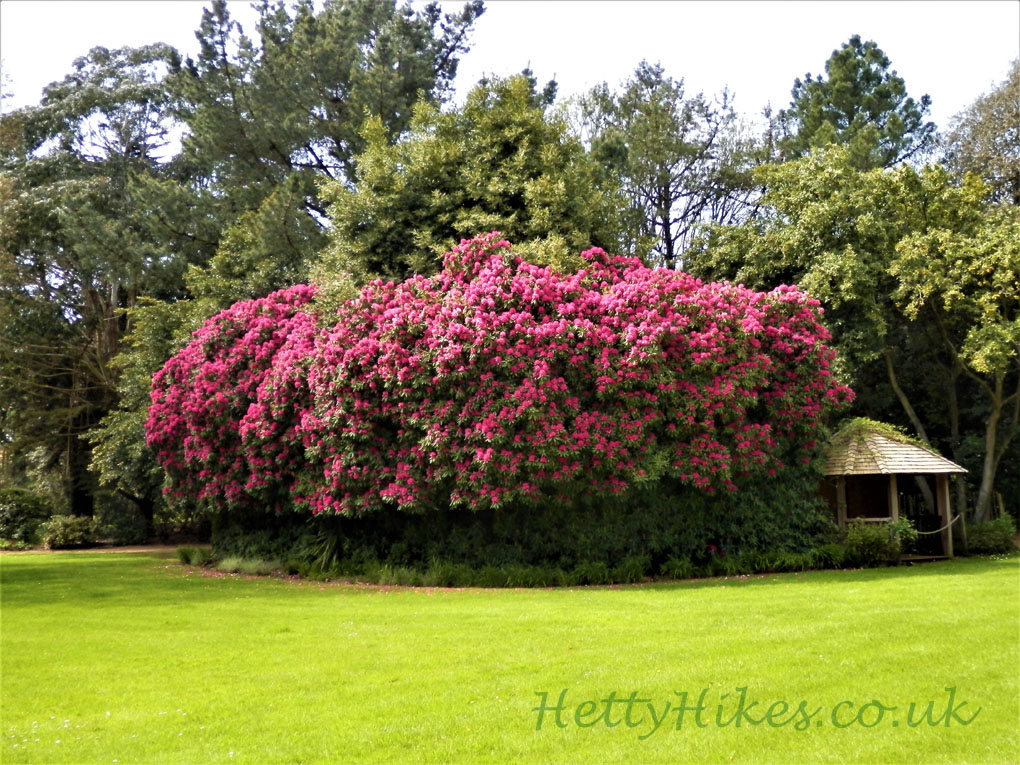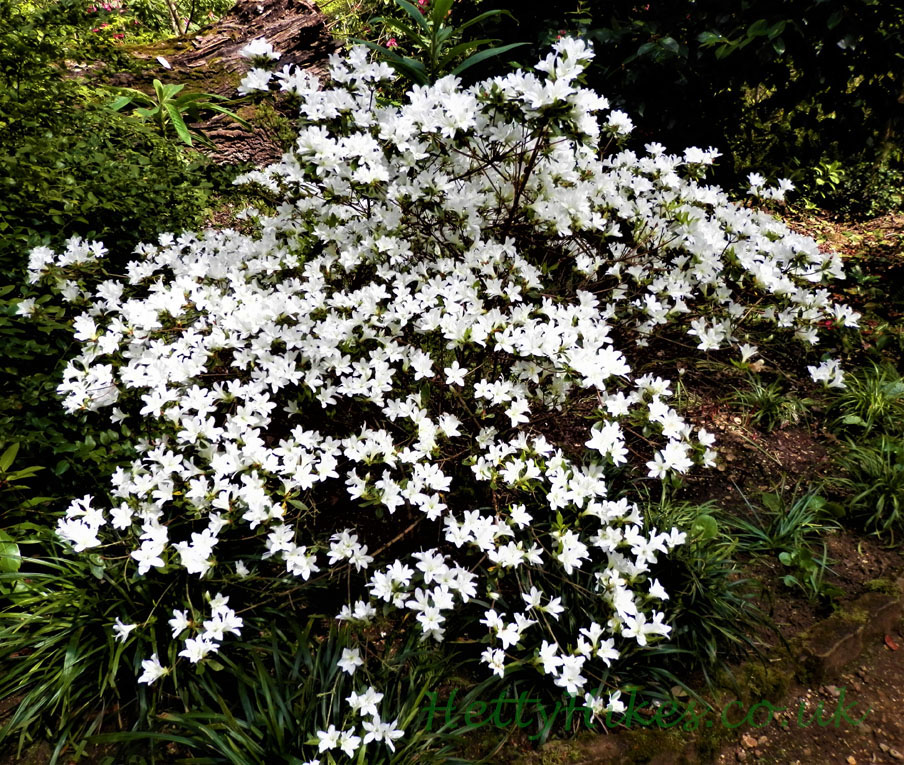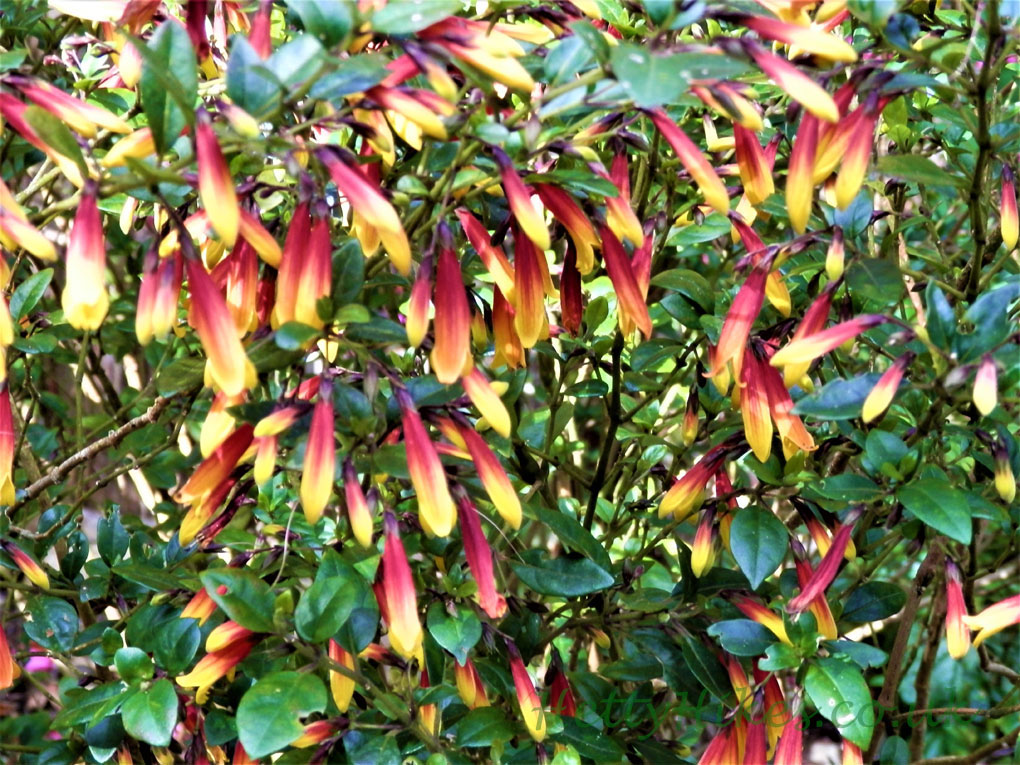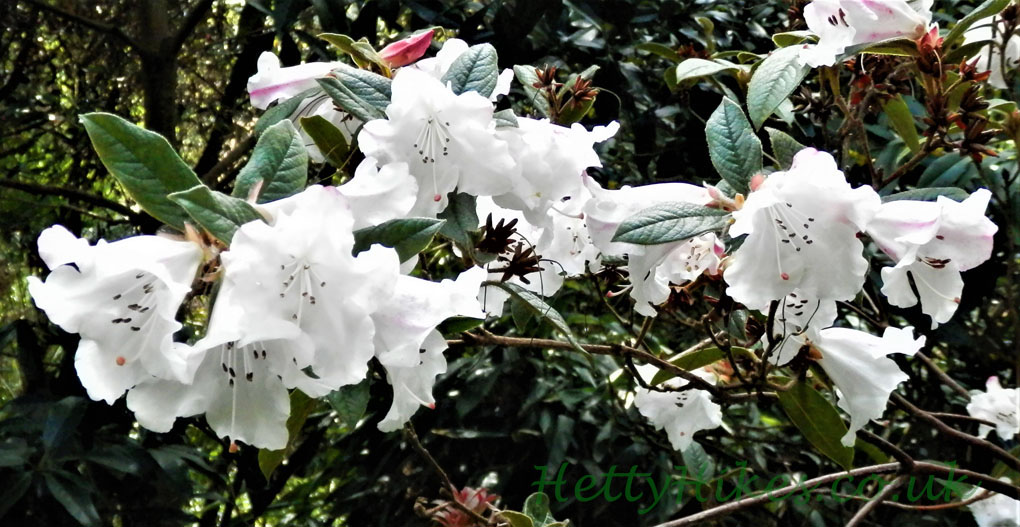 Chesil Beach, the Fleet and the Swannery from the view point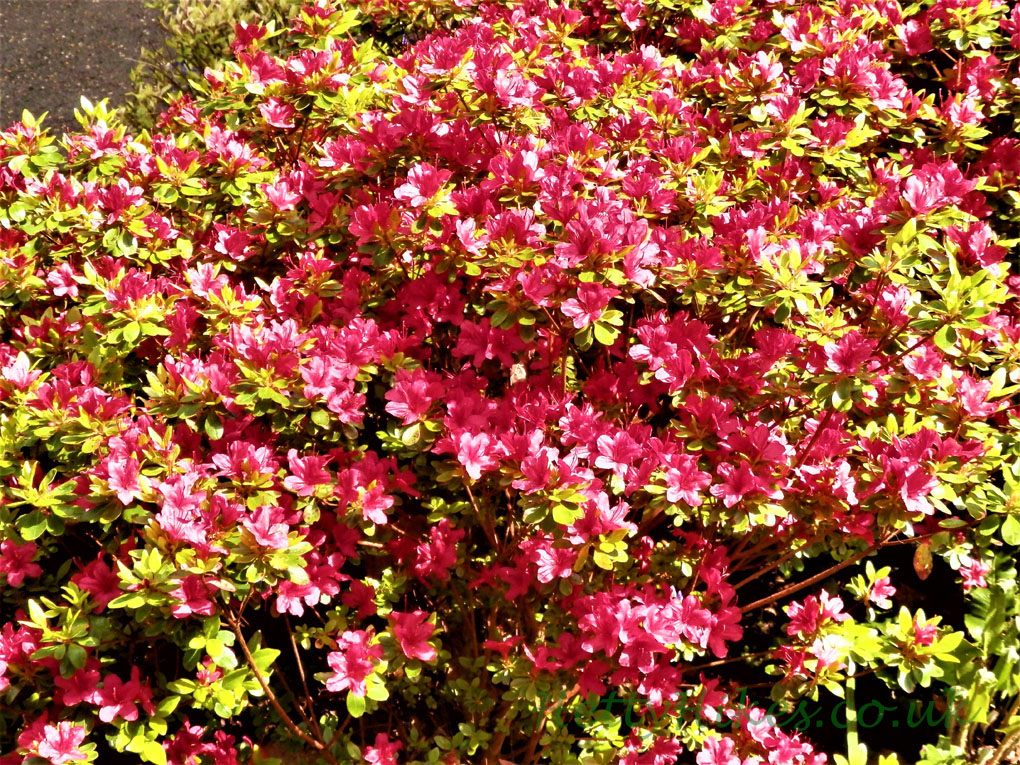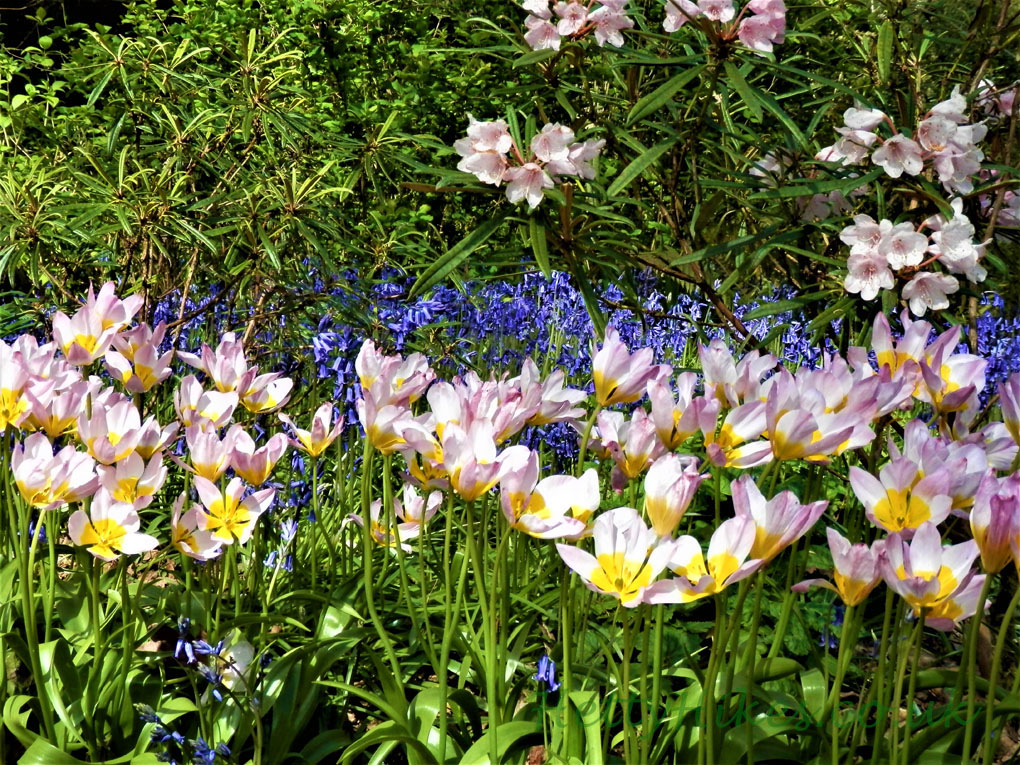 Mr H crosses the rope bridge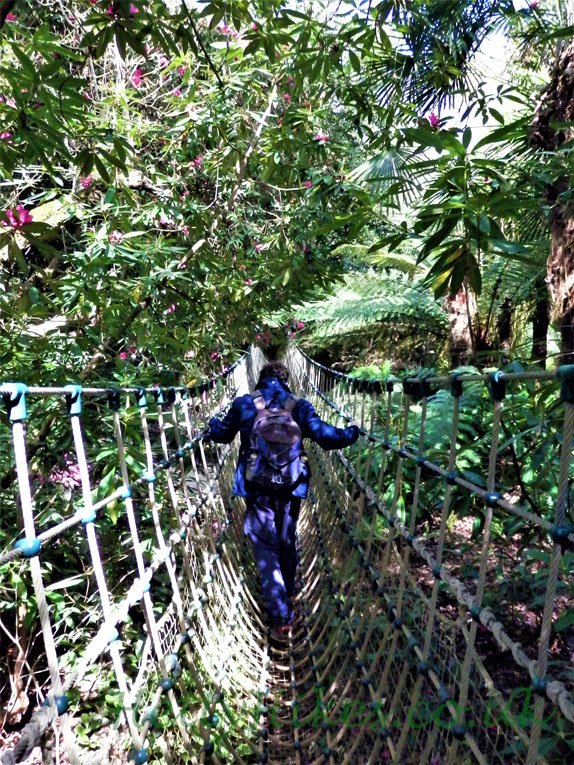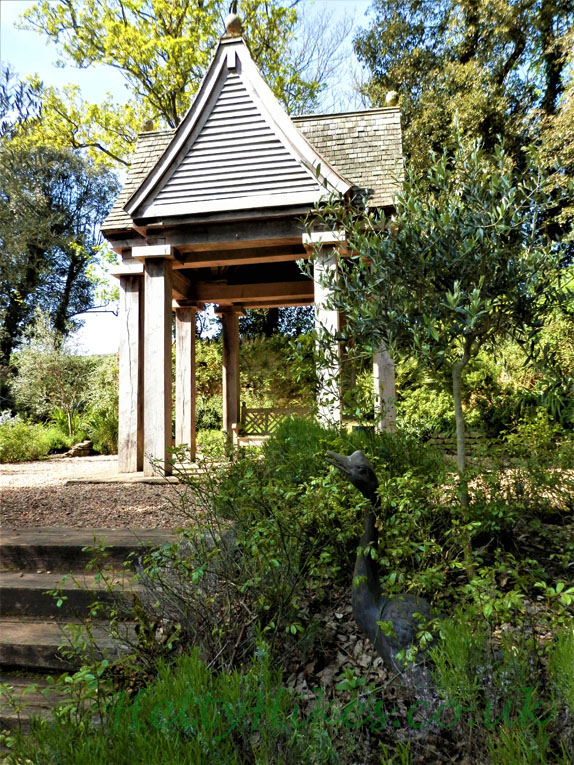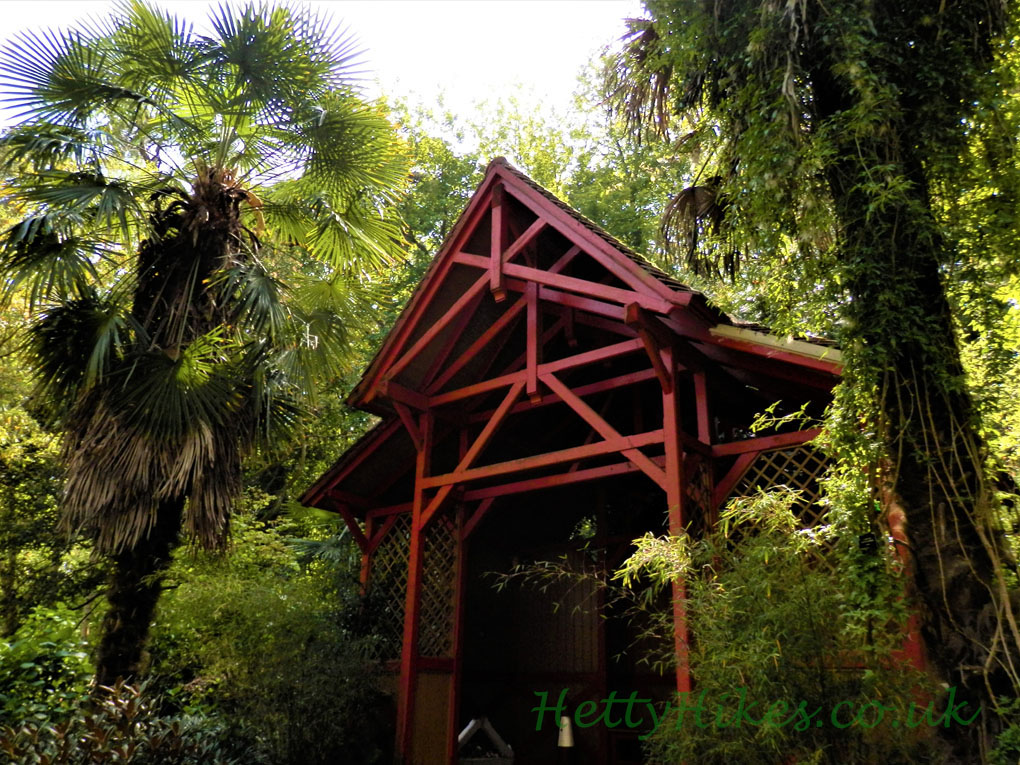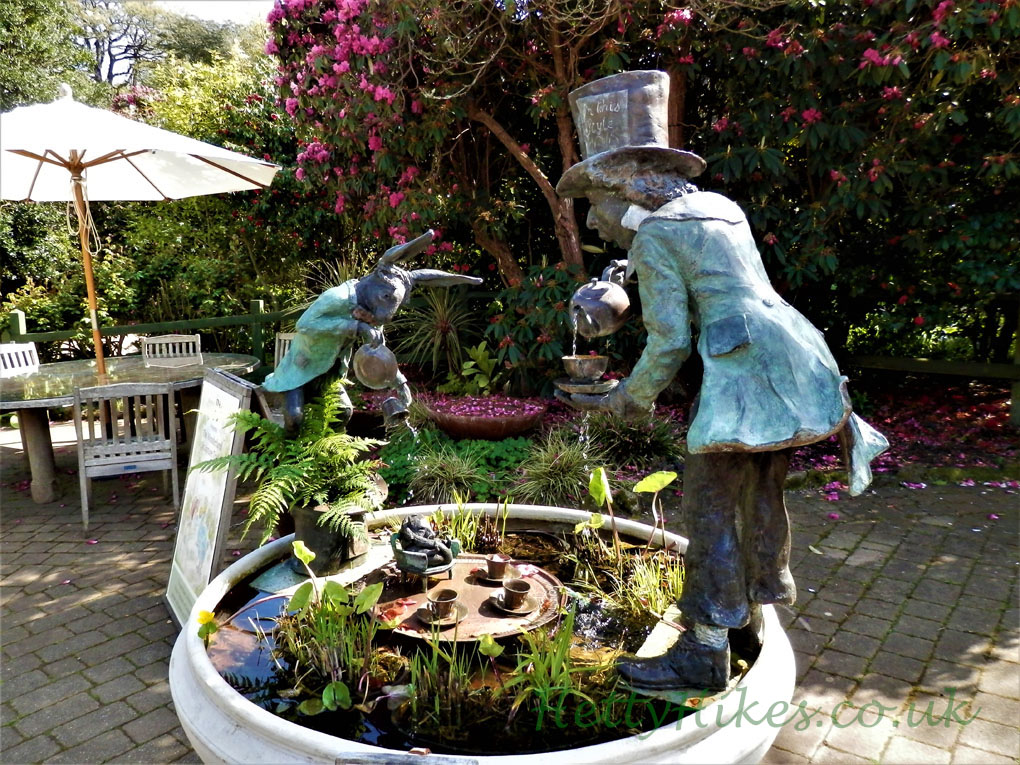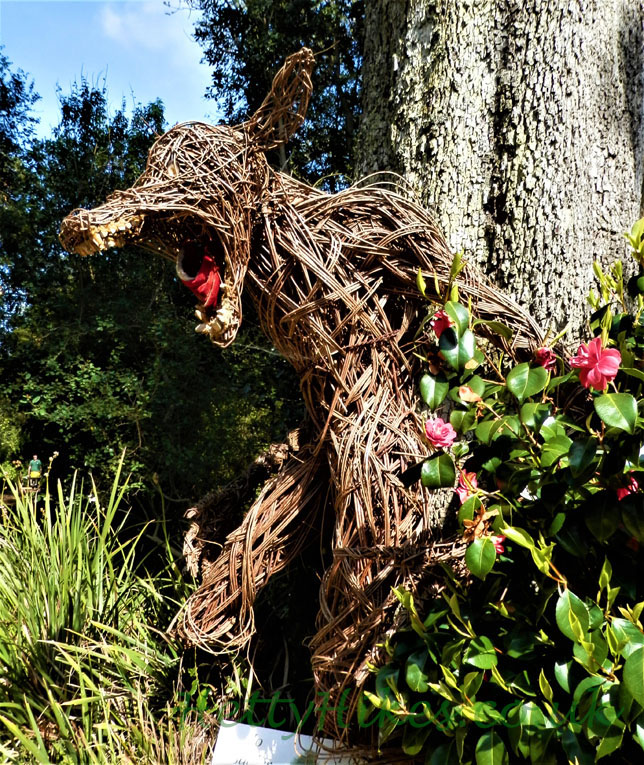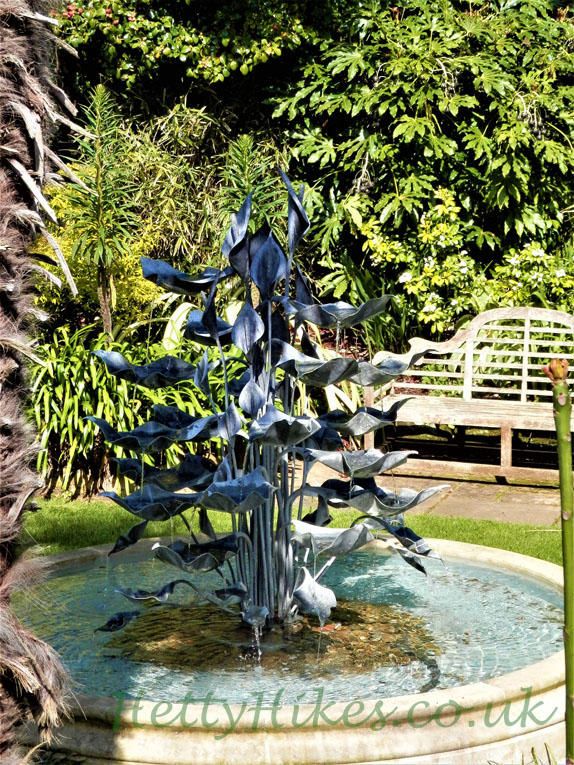 2nd May Abbotsbury village
The huge thatched tithe barn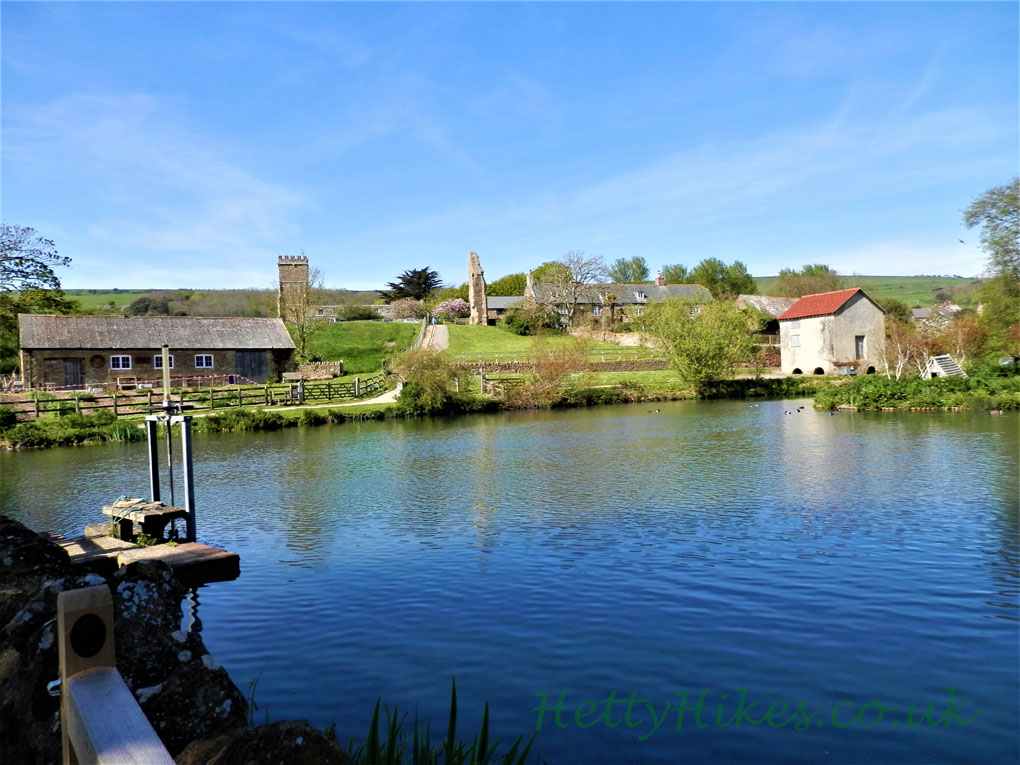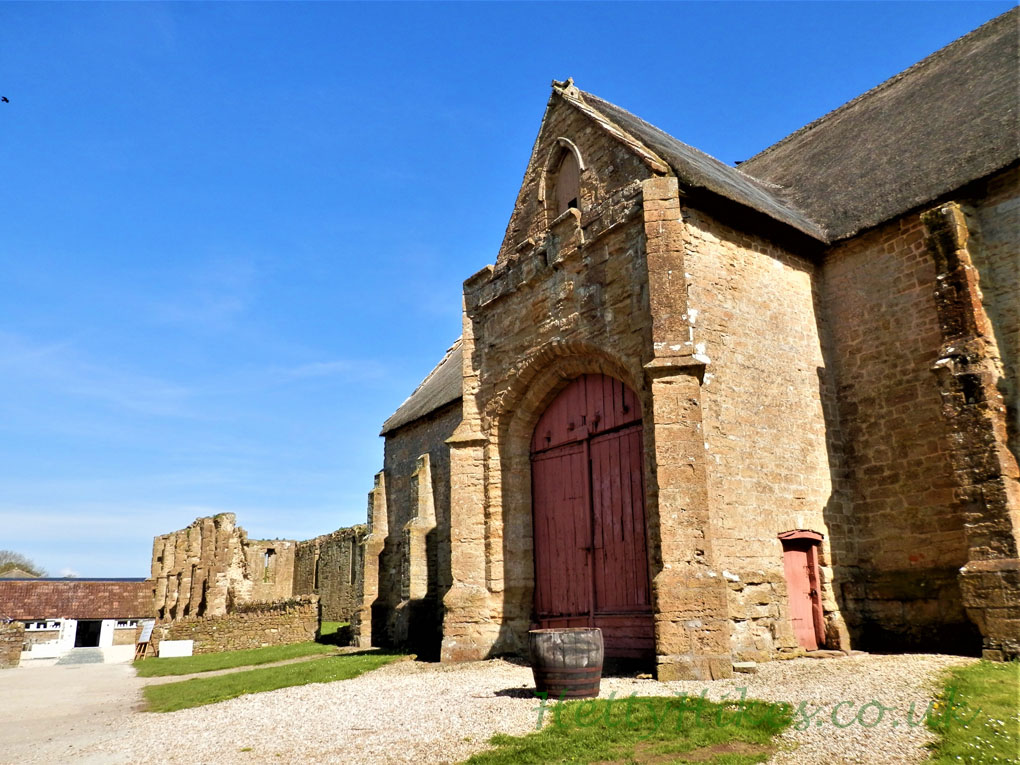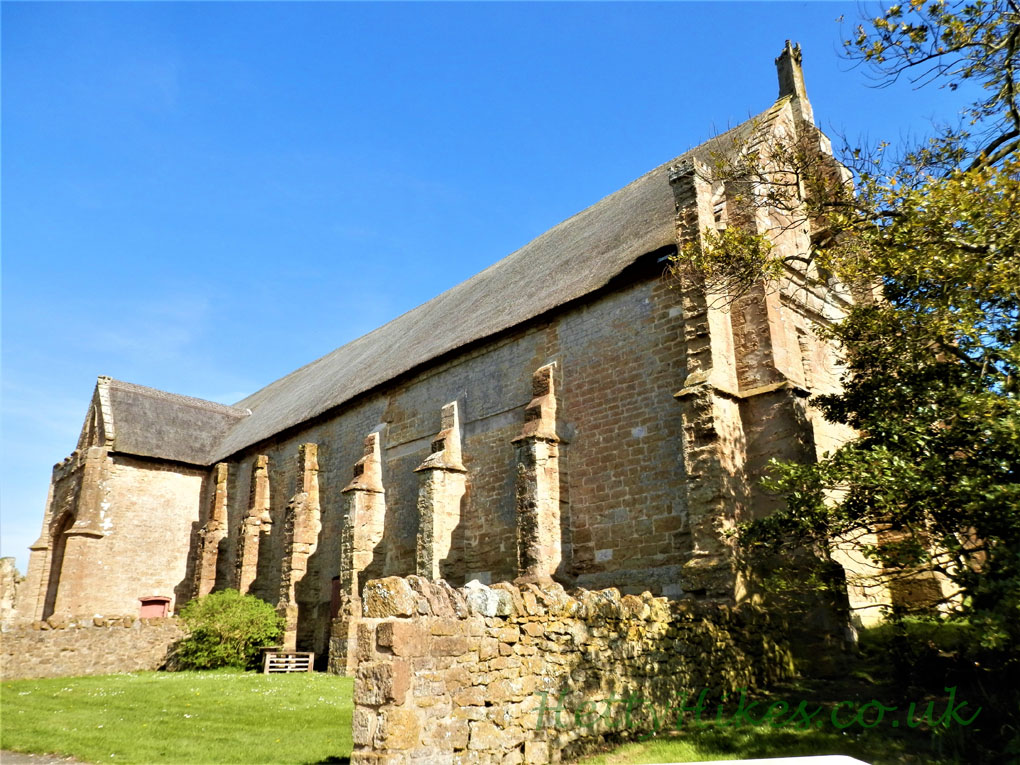 Next: Mapperton                   Back to beginning of holiday
===========================================================================
4th November 2017                                    7 miles   Map of walk
We parked by Chesil Beach, which is an unusual pebble beach that for 13 km is separated from the land by the Fleet lagoon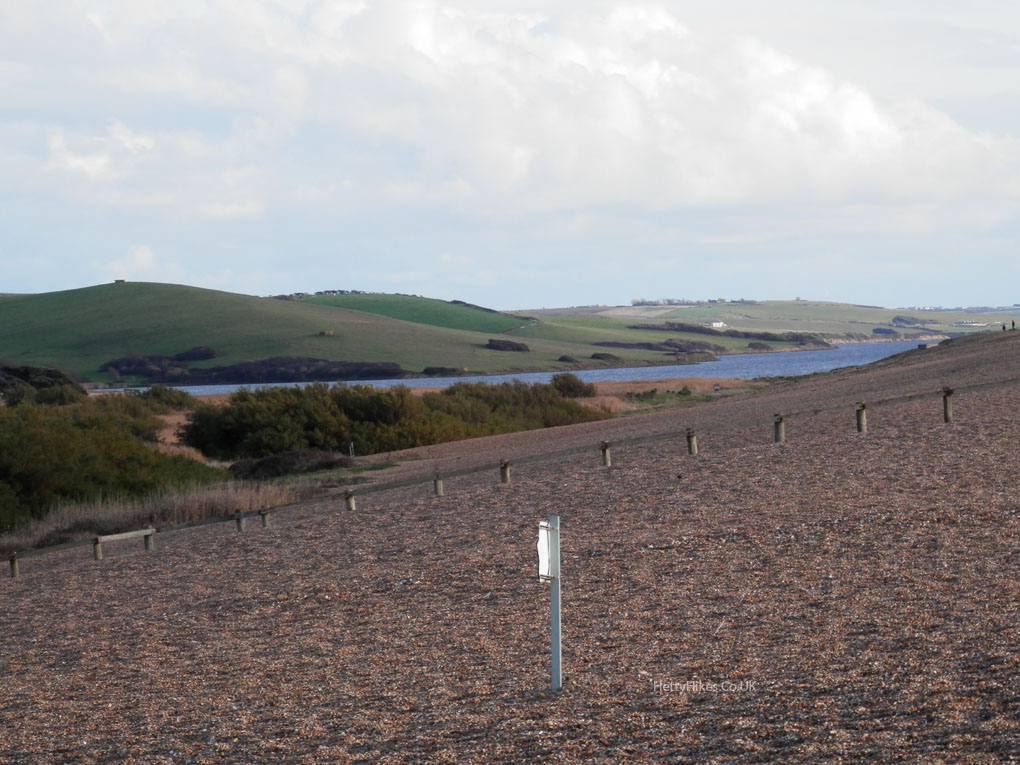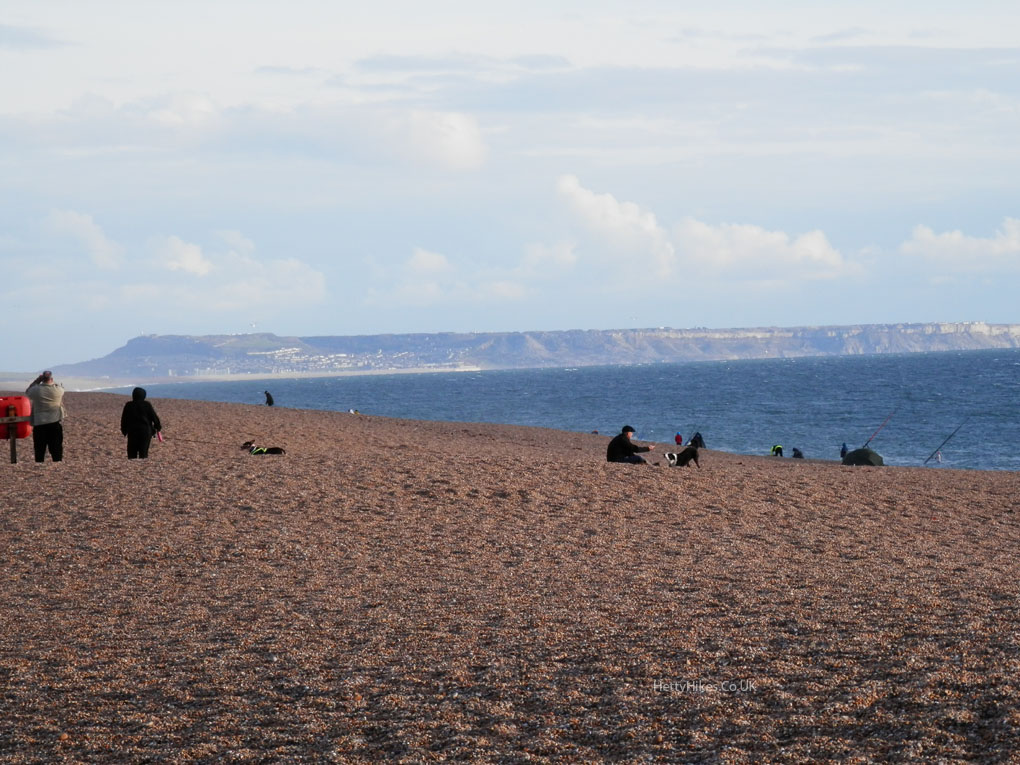 and walked round to Abbotsbury, where little remains of the abbey that used to be there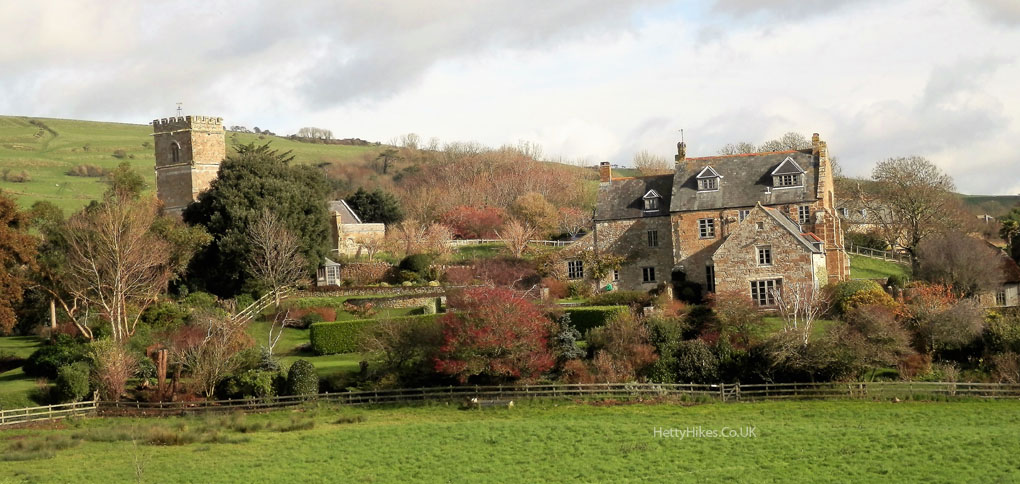 except the large tithe barn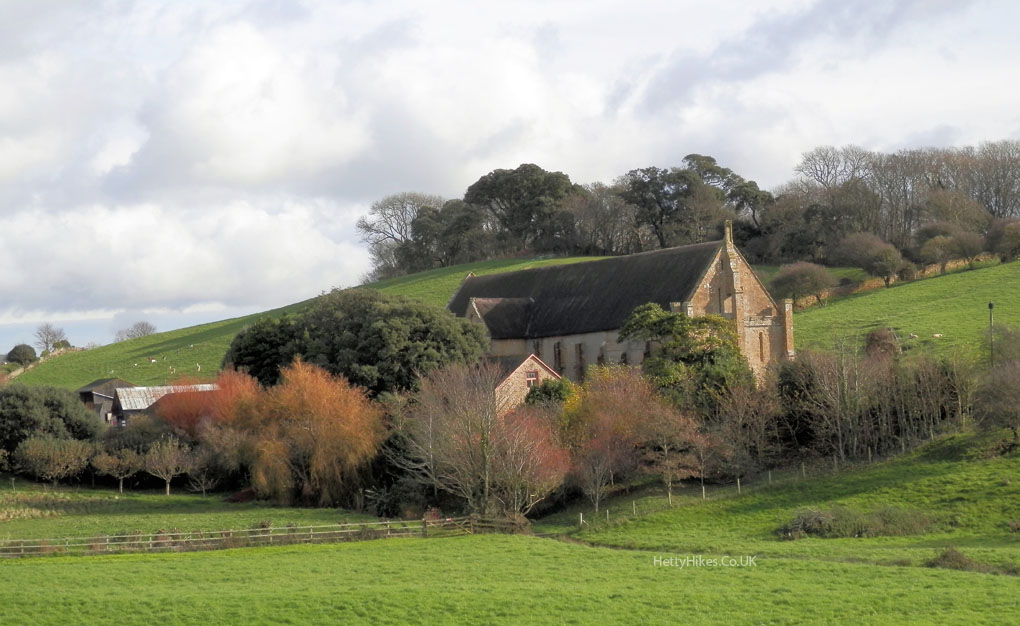 We walked up St Catherine's Hill, which protects the village from the sea

We will walk up to the ridge  above the village later

St Catherine's chapel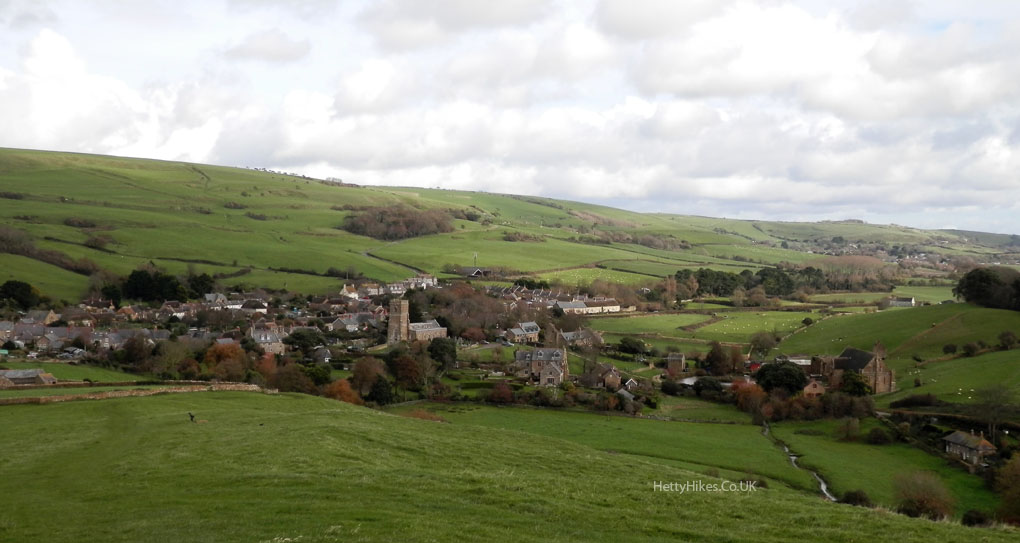 In the west the sun was shining on the cliffs in the distance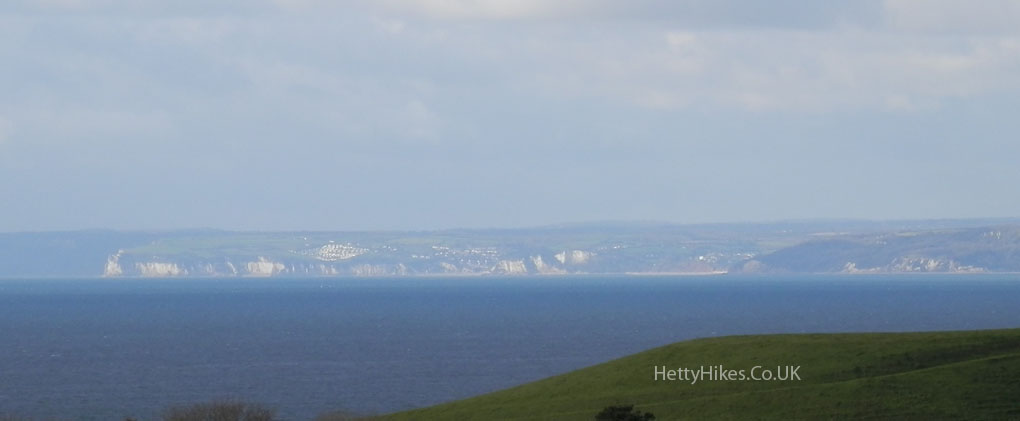 In the east we could see the Fleet Lagoon which stretches from Abbotsbury to Portland harbour
Back down in the village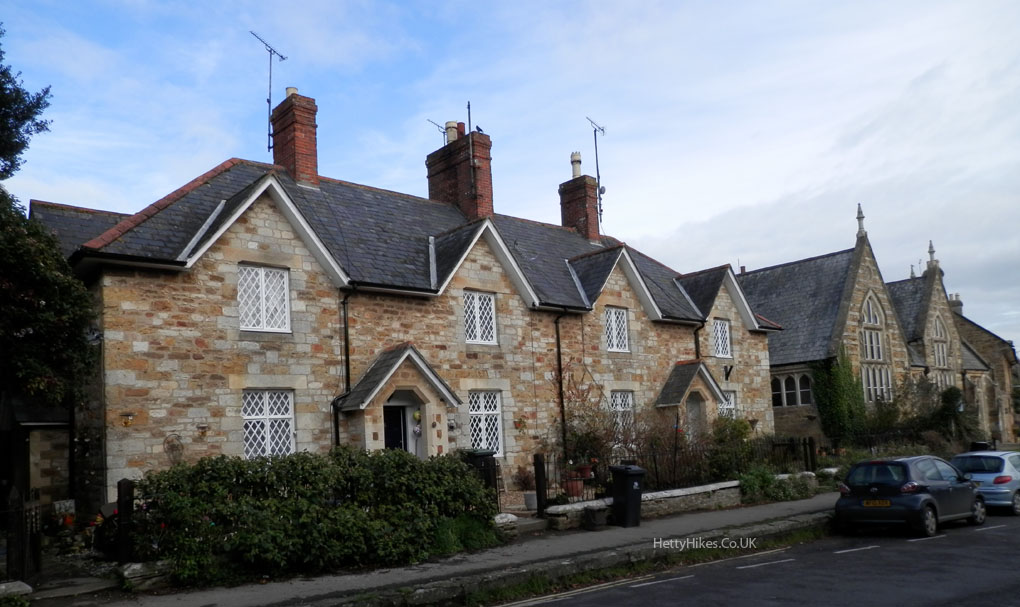 An arch from the abbey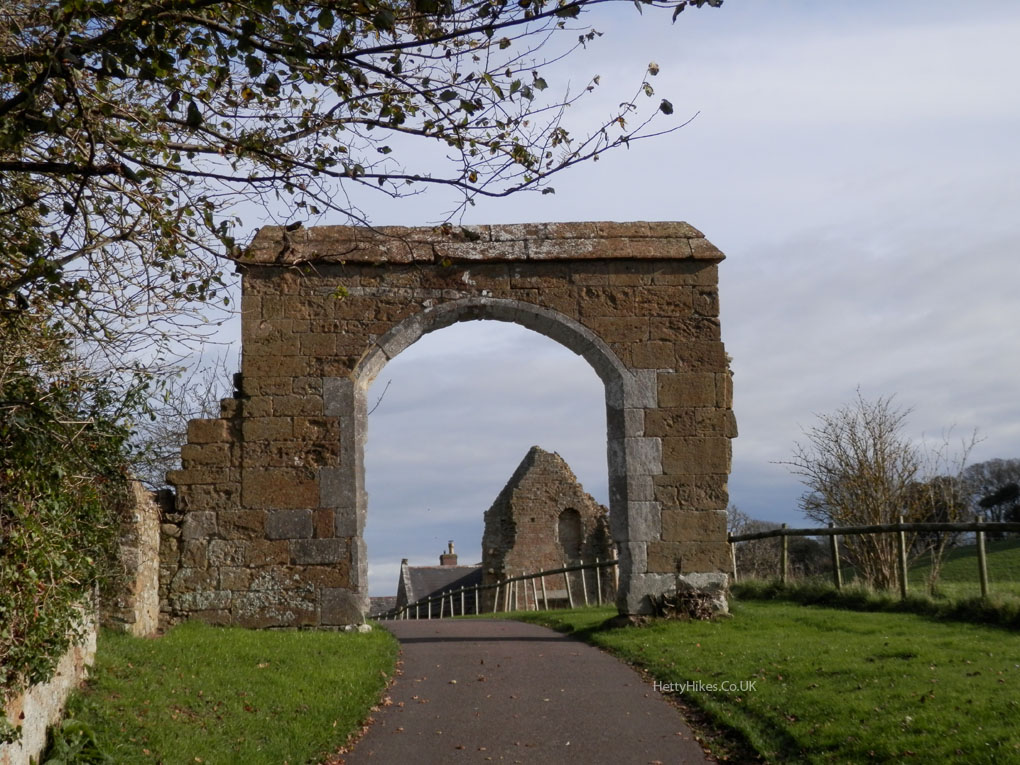 St Nicholas Church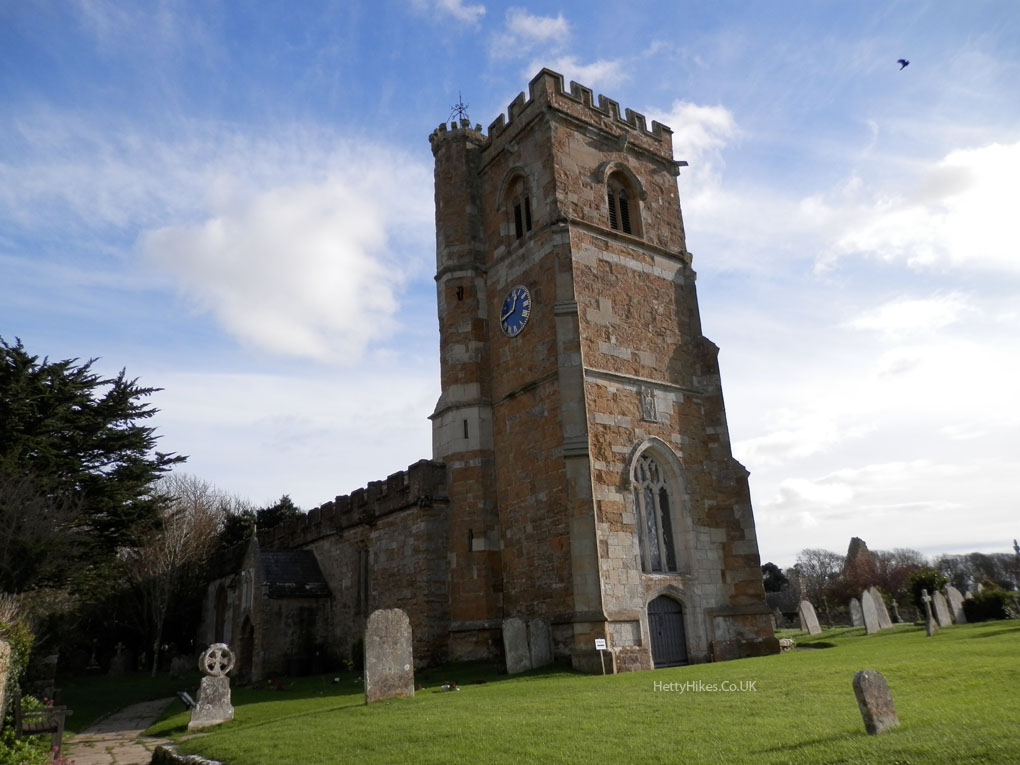 This ancient carving may be 11th century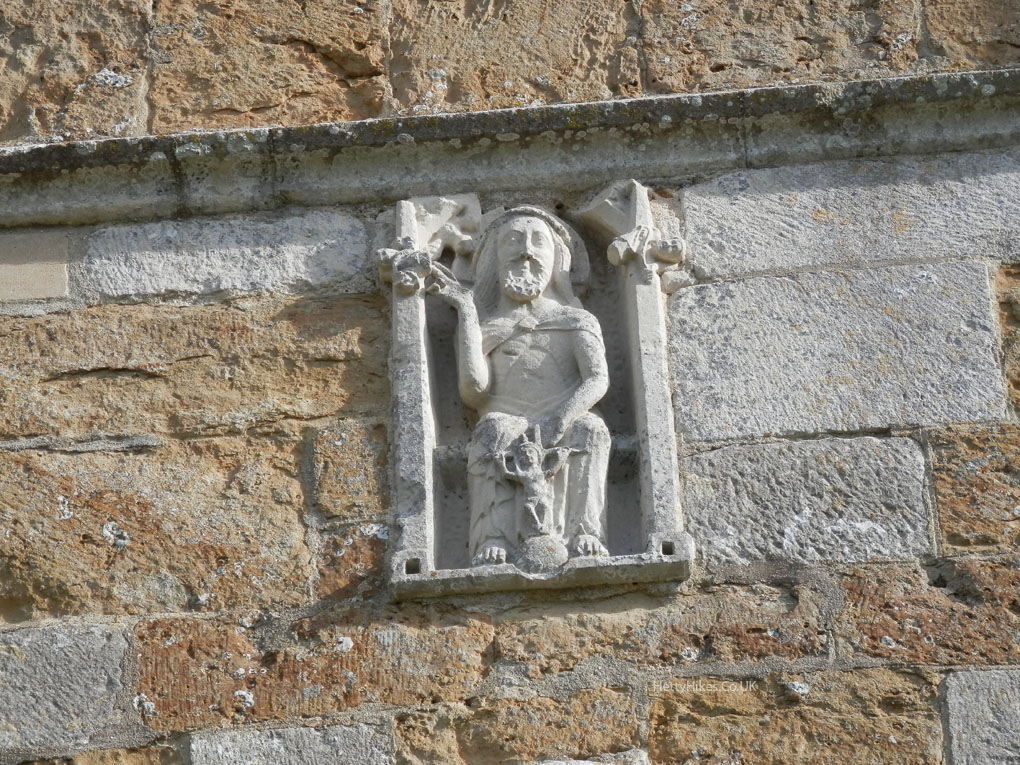 In the porch is an effigy of one of the early abbots – probably late 12th century.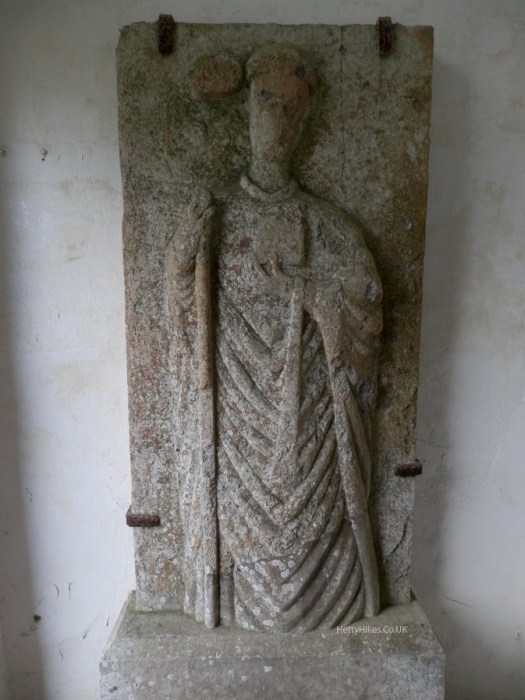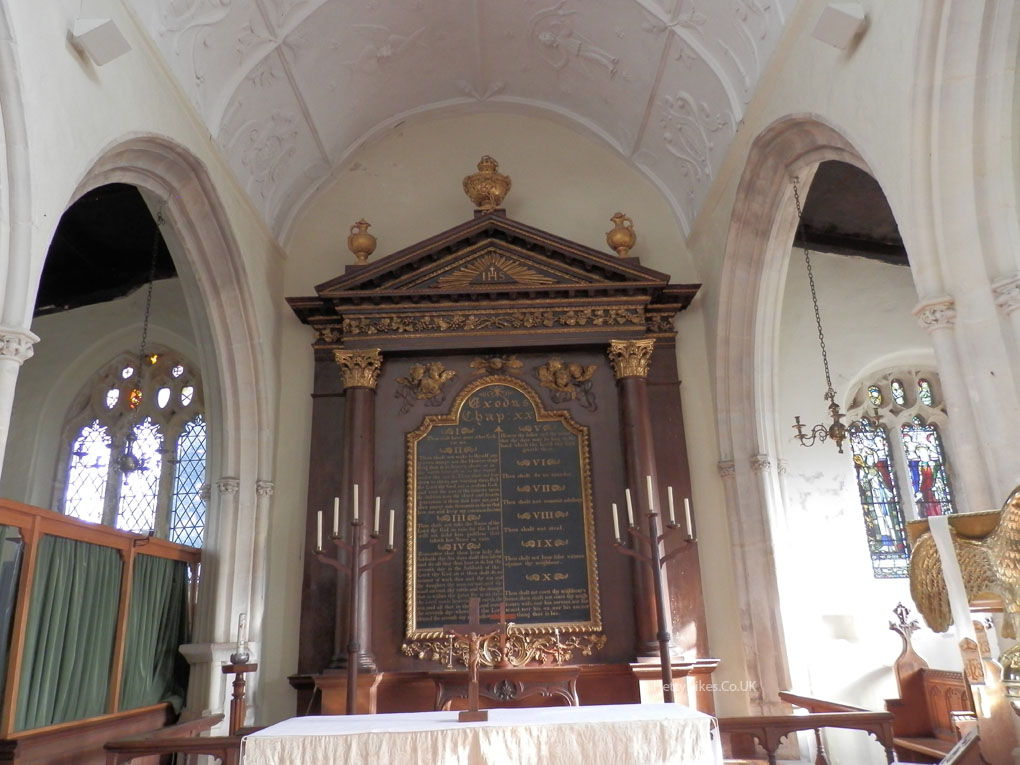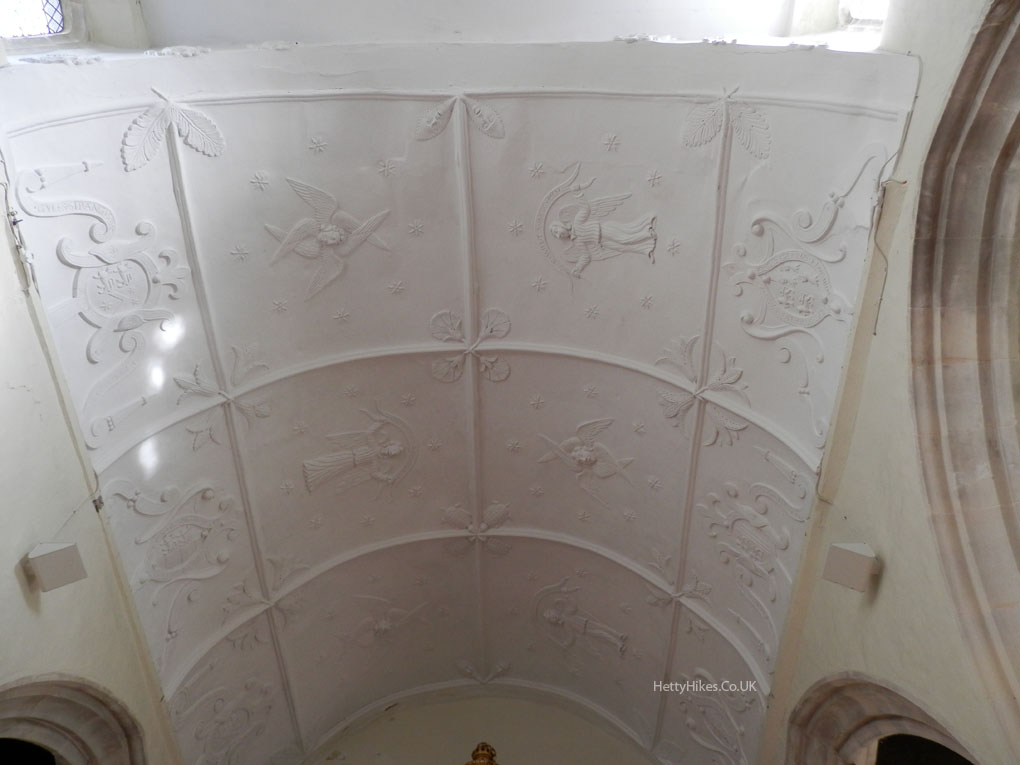 The wooden pulpit has musket ball holes from the Civil War – 1664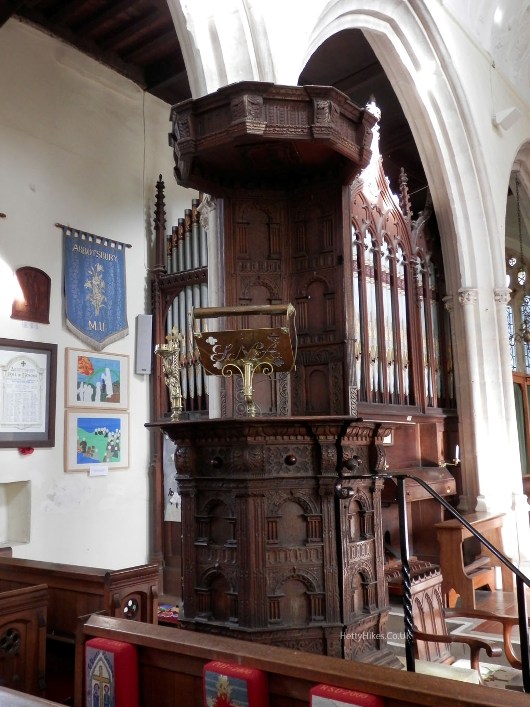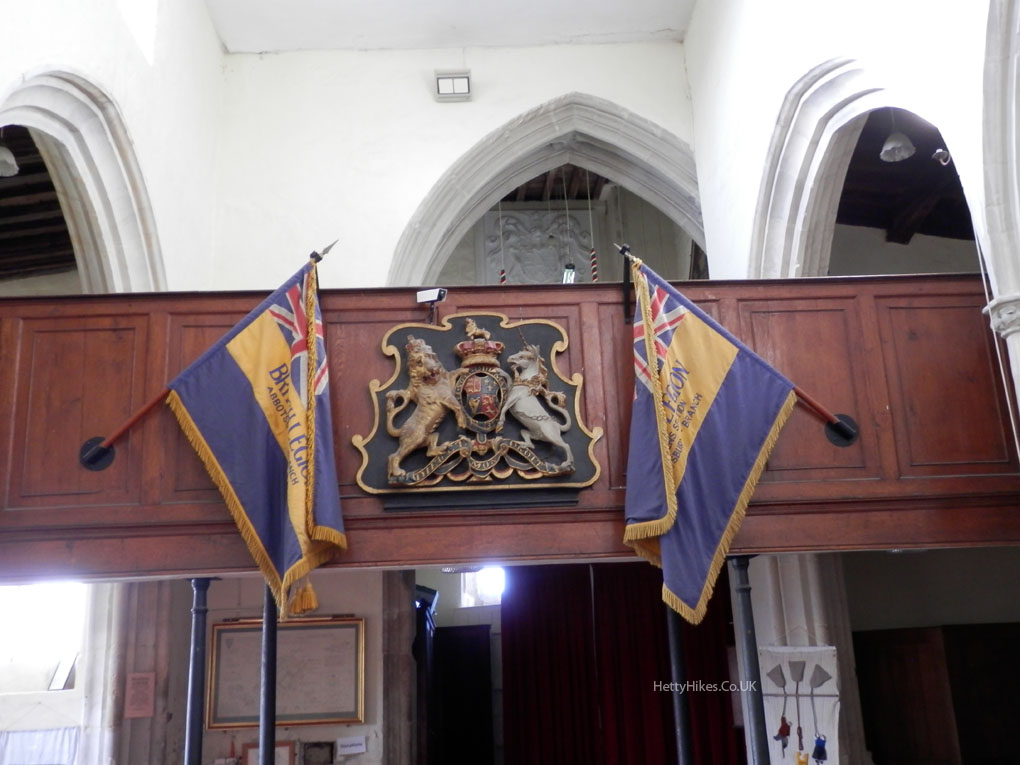 There are lots of thatched cottages here, and in lots of the villages in Dorset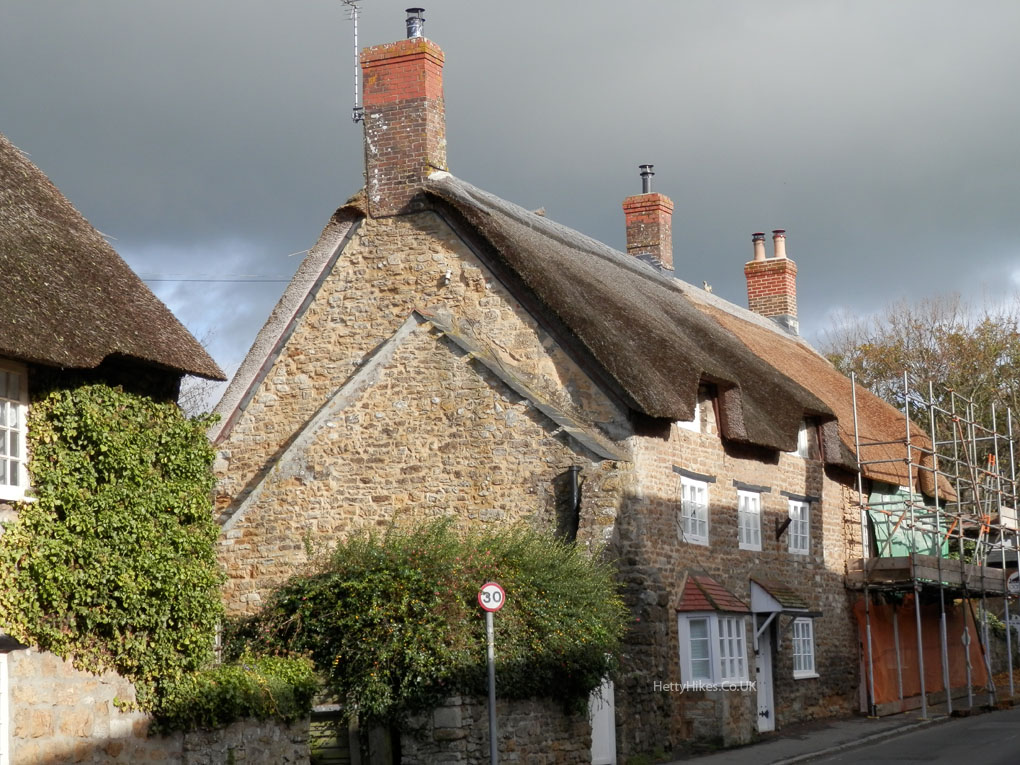 Notice for traction engine drivers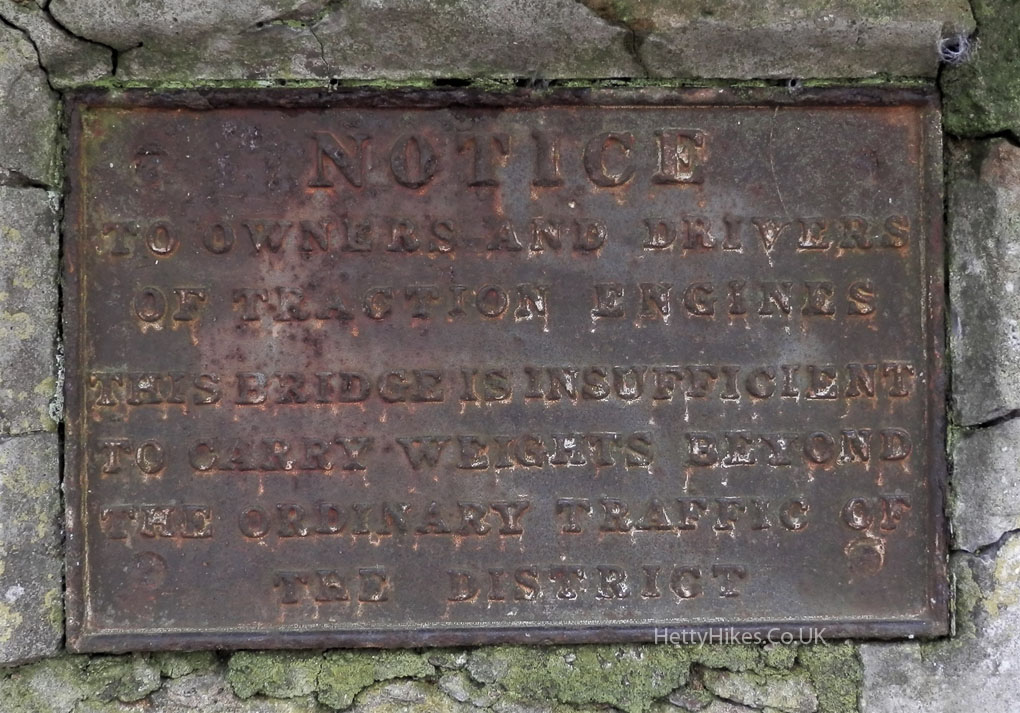 17th Century coaching inn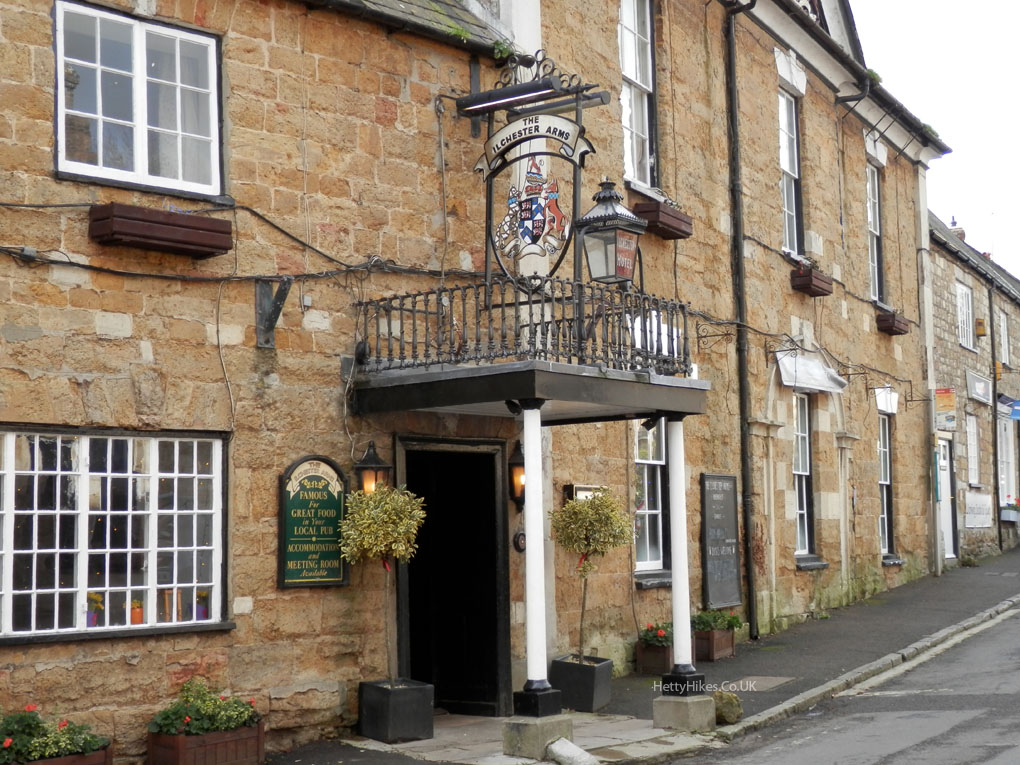 Walking up onto the ridge gave a good view of St Catherine's Hill, the village and the Fleet lagoon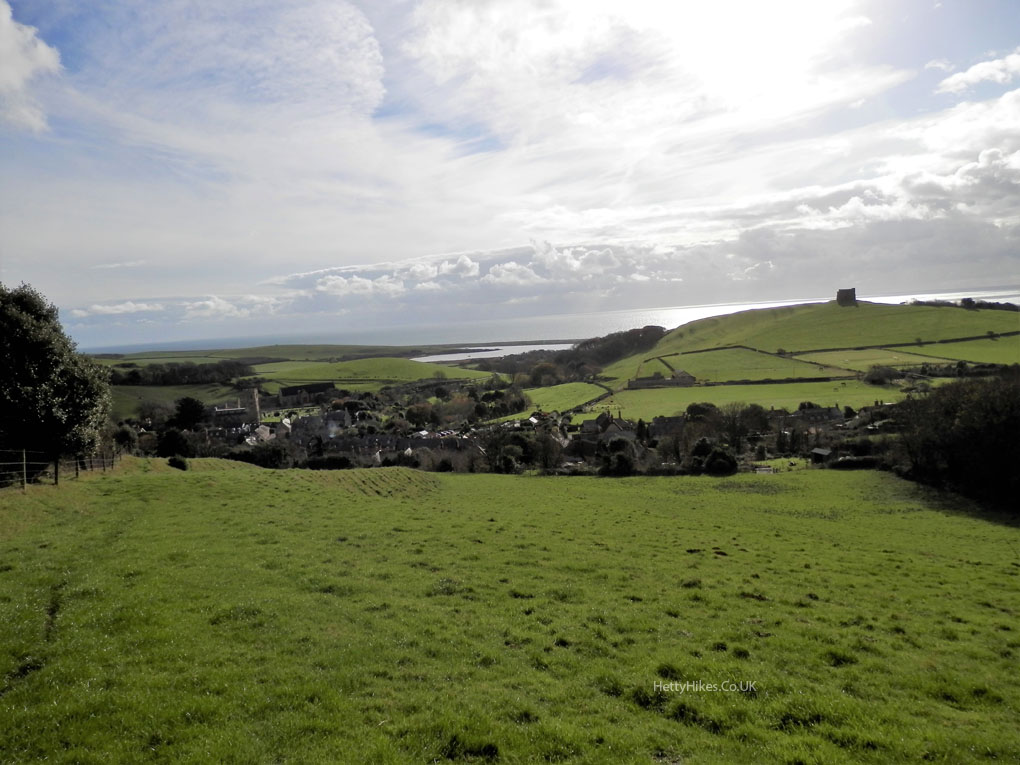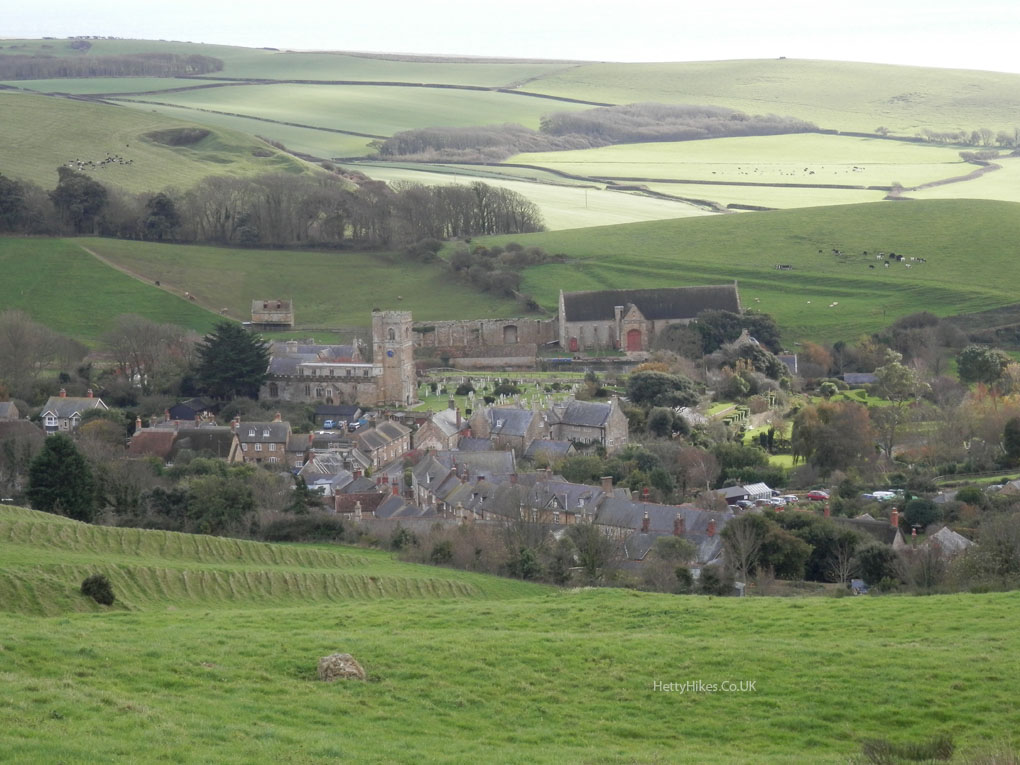 The coast to the west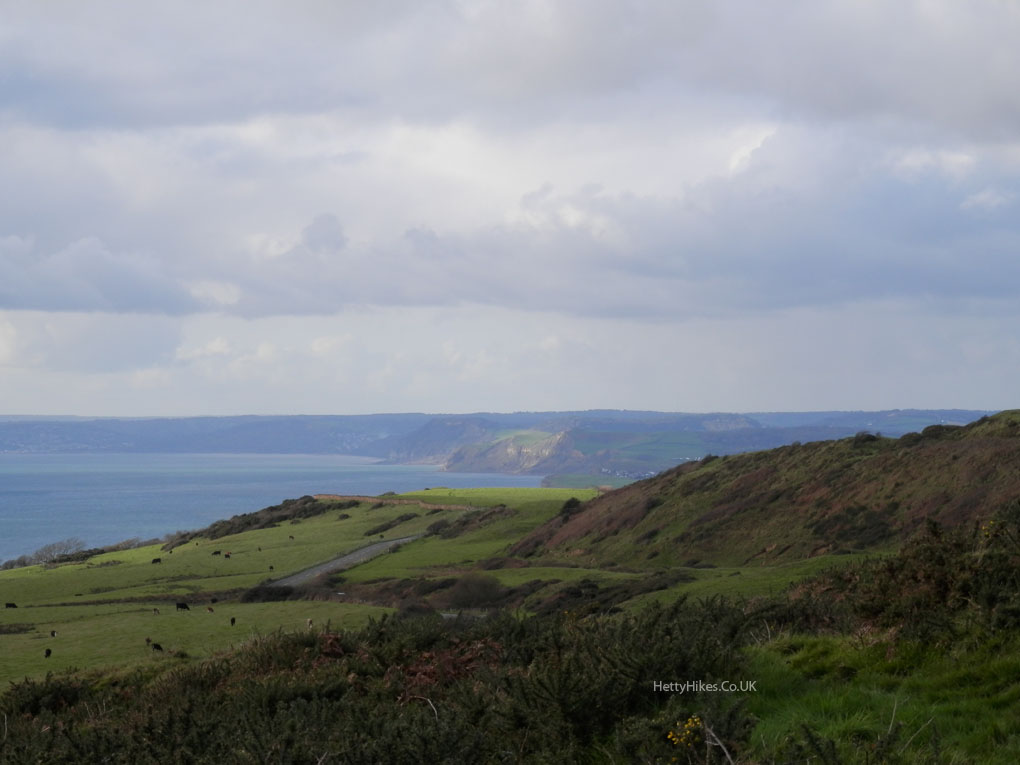 Abbotsbury Castle – an iron-age hill-fort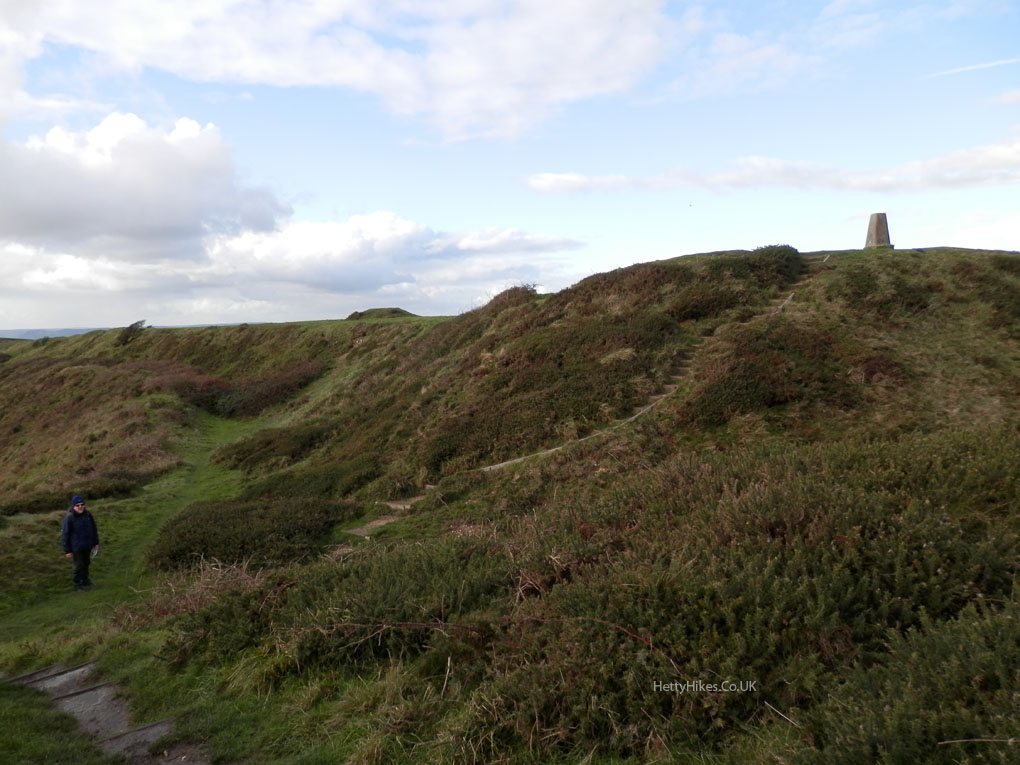 A lovely view of the Fleet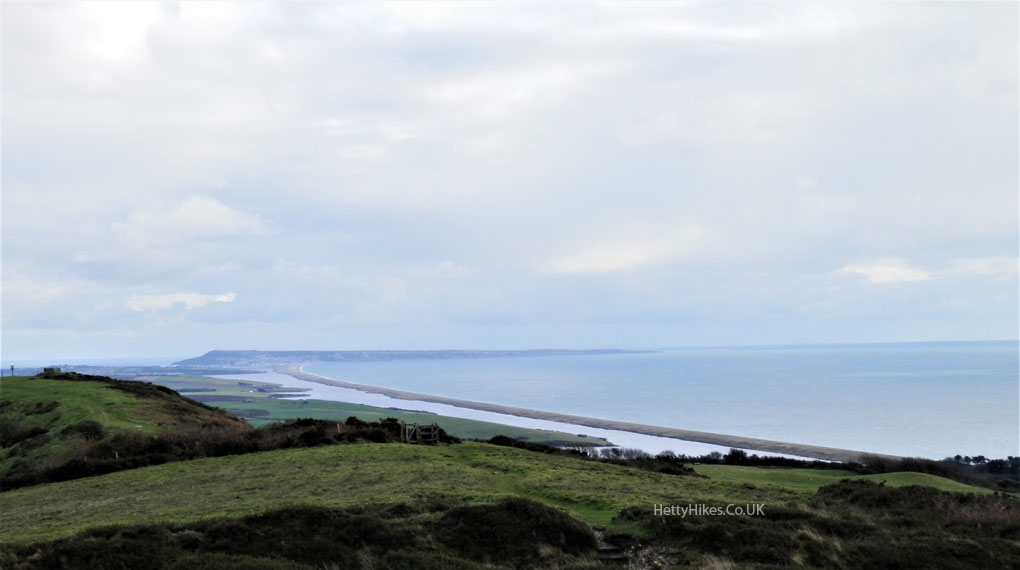 We could see inland too –  360 degree views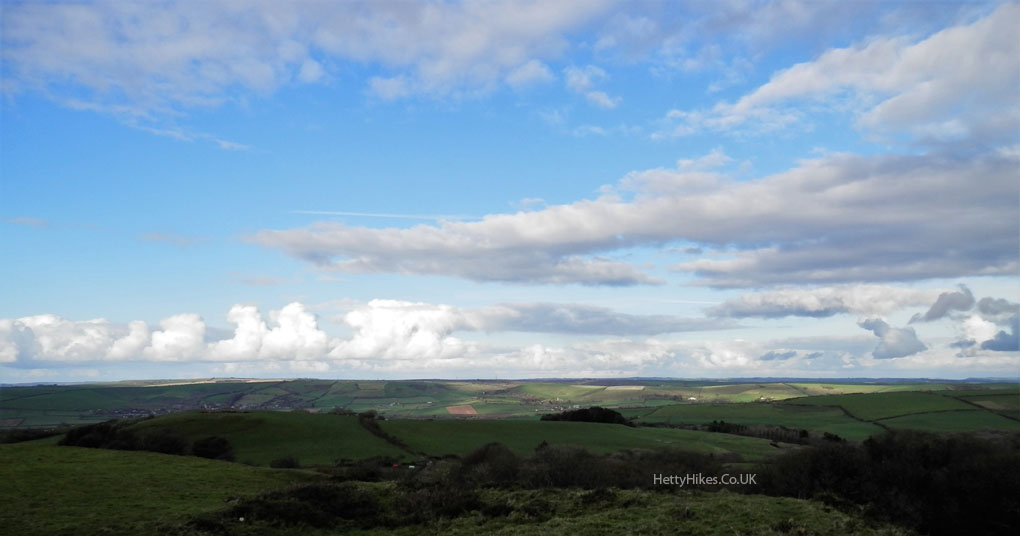 The Isle of Portland is only connected to the mainland by a causeway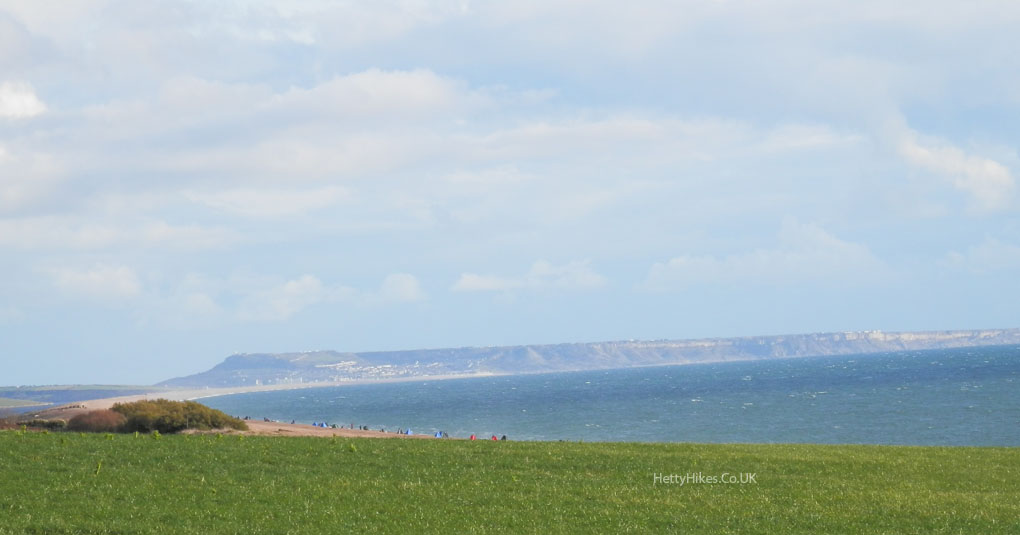 We arrive back at Chesil Beach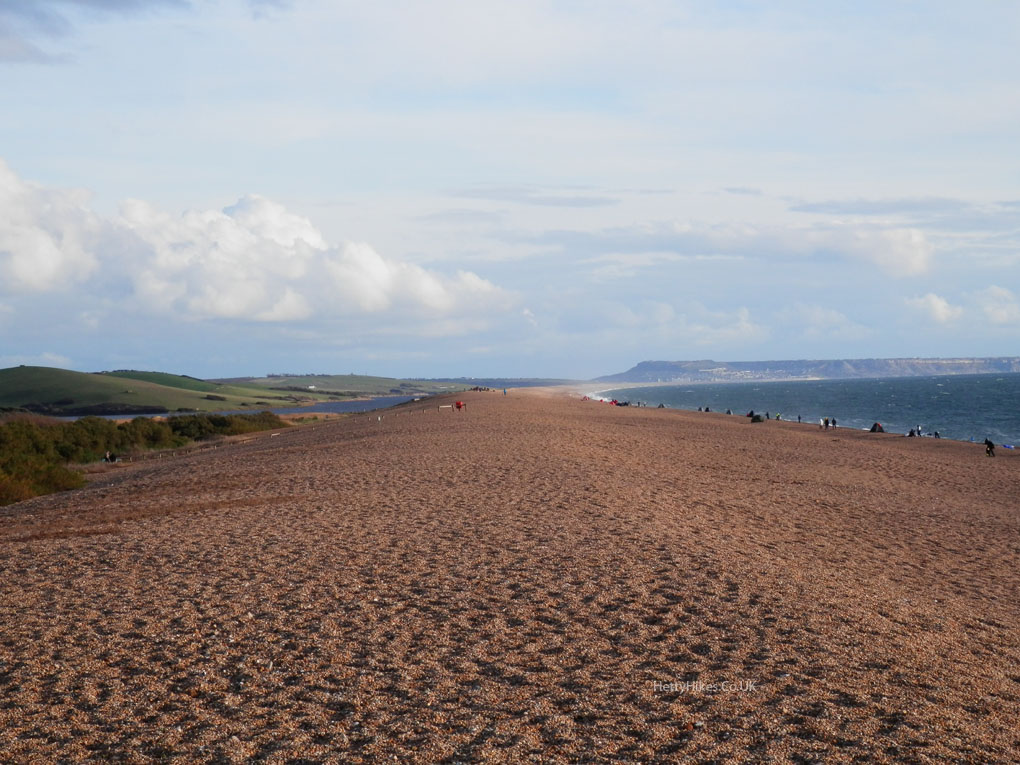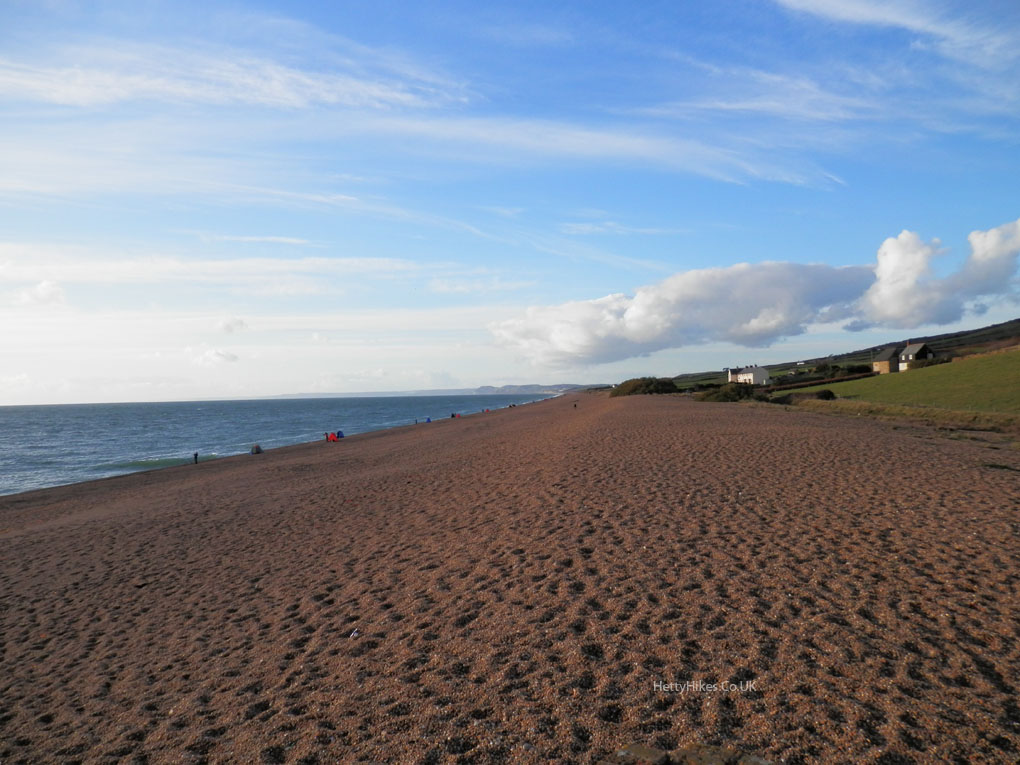 All images on the website copyright of HettyHikes.co.uk