Worcestershire                                                                                                       Photos by Hetty
6th July 2020                                                                                            Map of walk
We parked in Broadway and walked through the village and up to Broadway Tower. The High Street is broad and long.
A curious building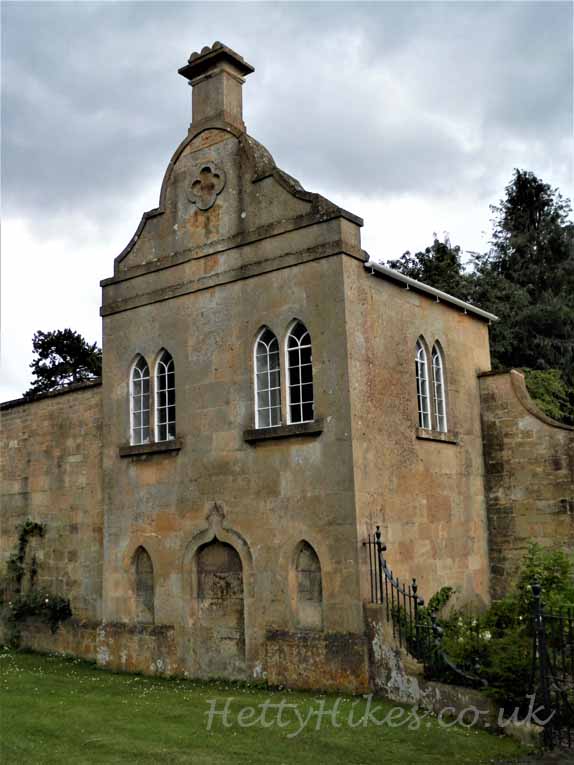 The Lifford Memorial Hall, 1915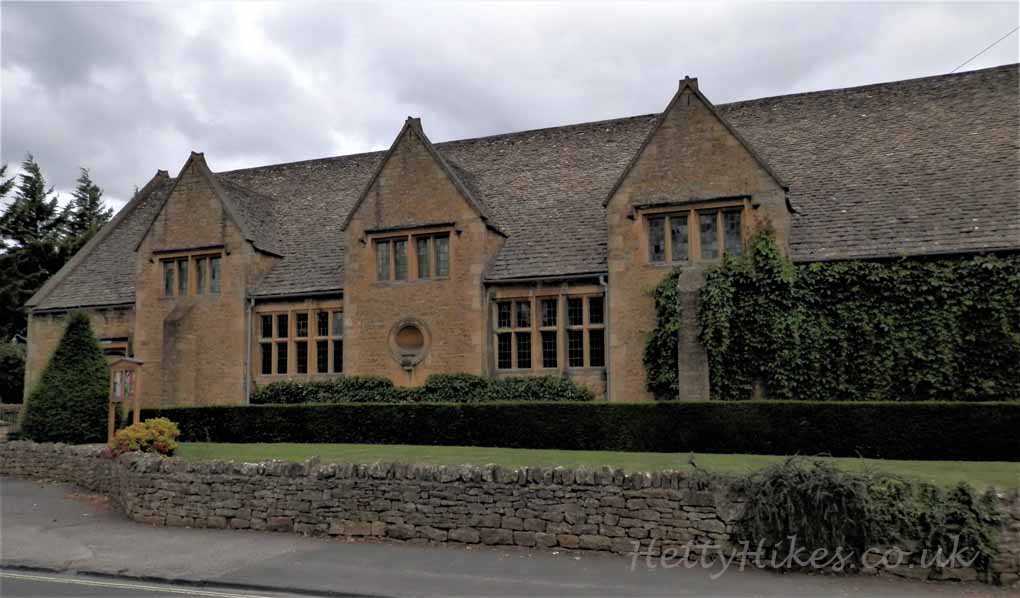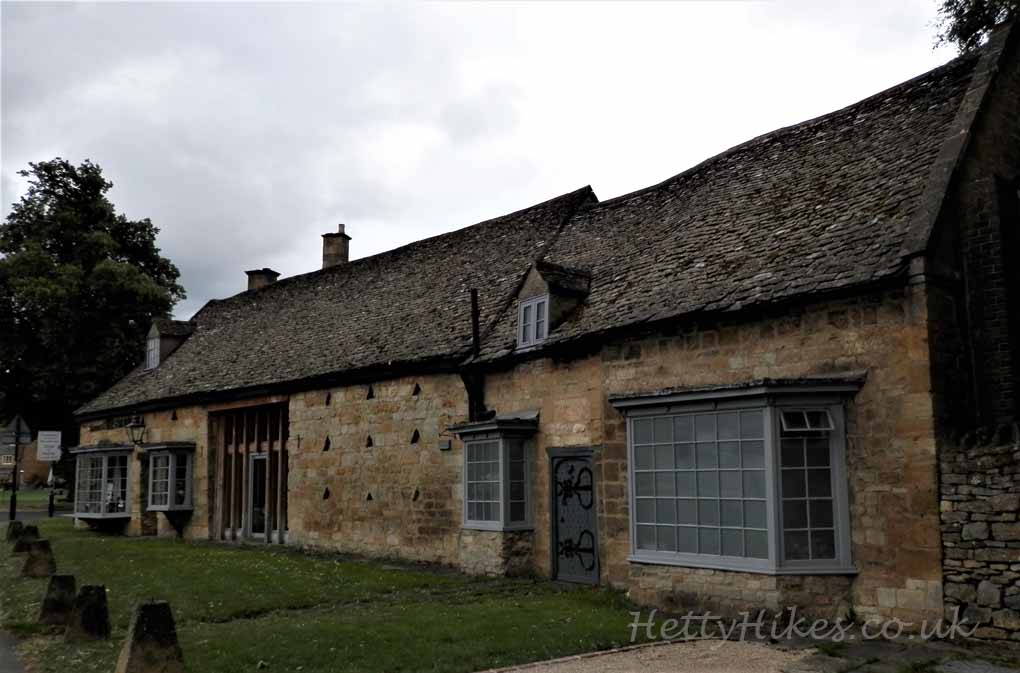 Village green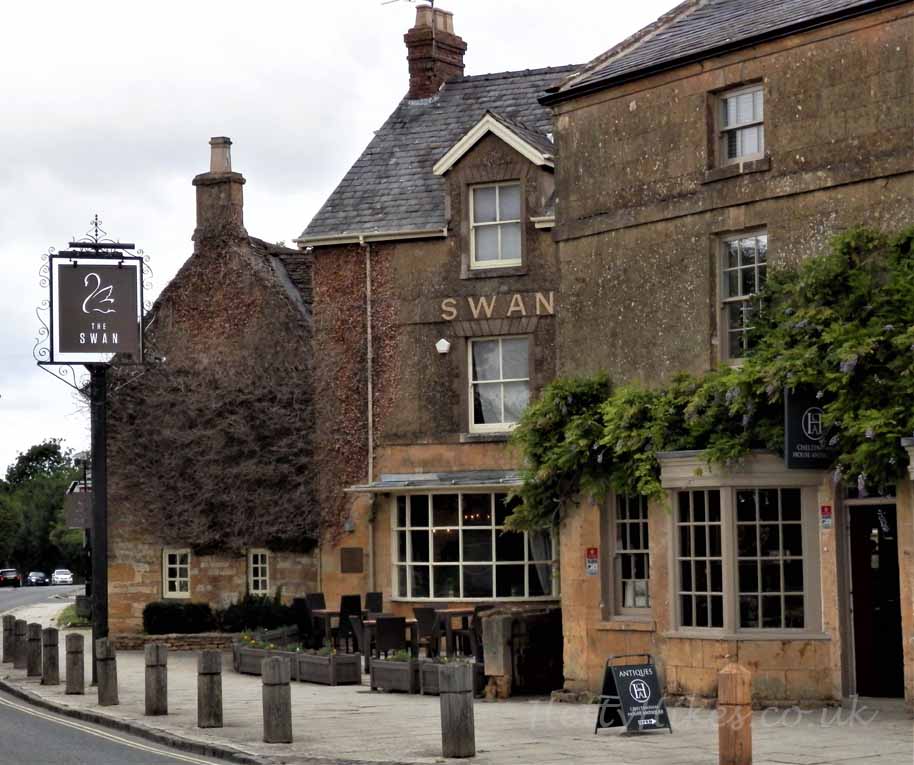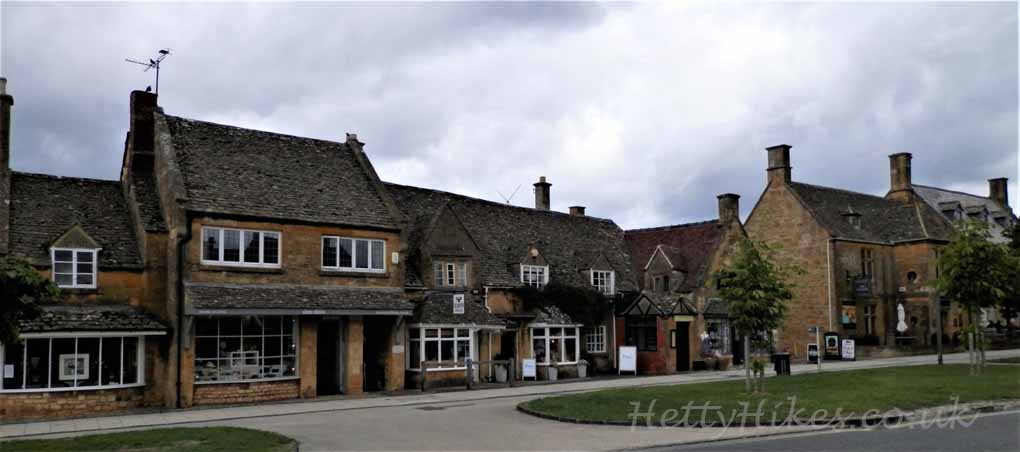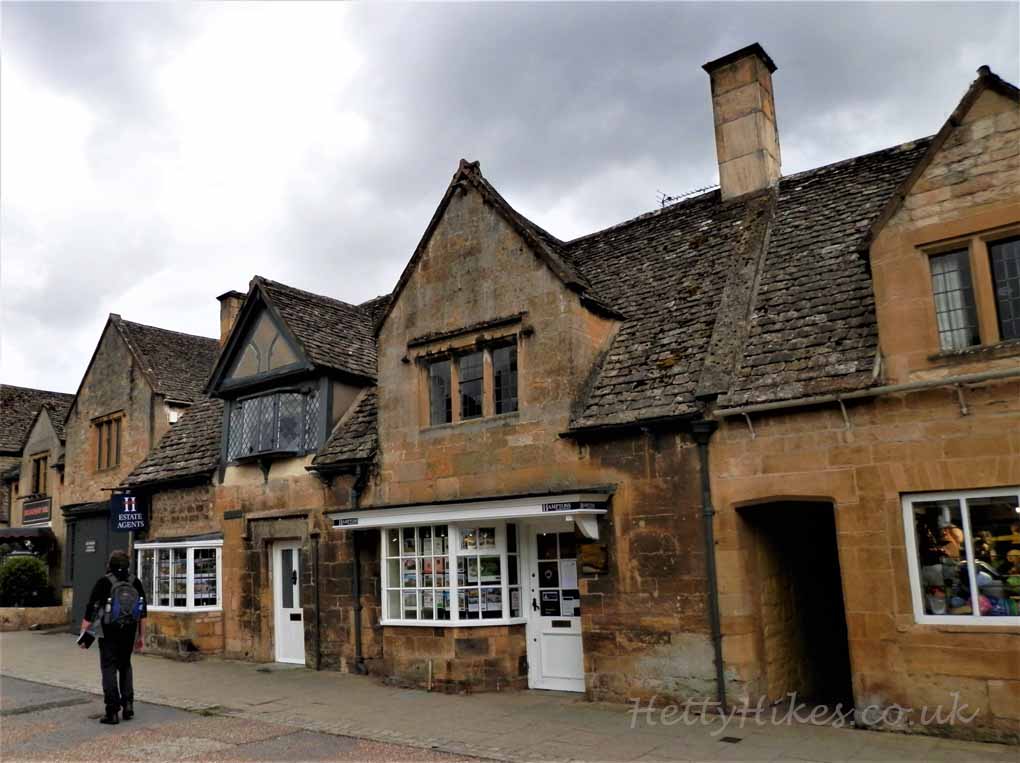 The Lygon Arms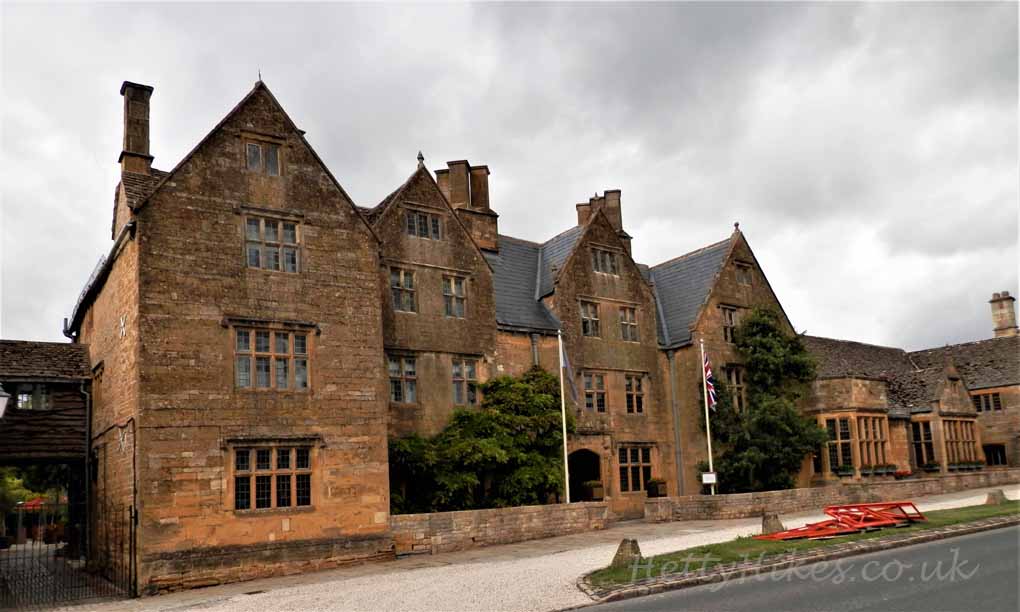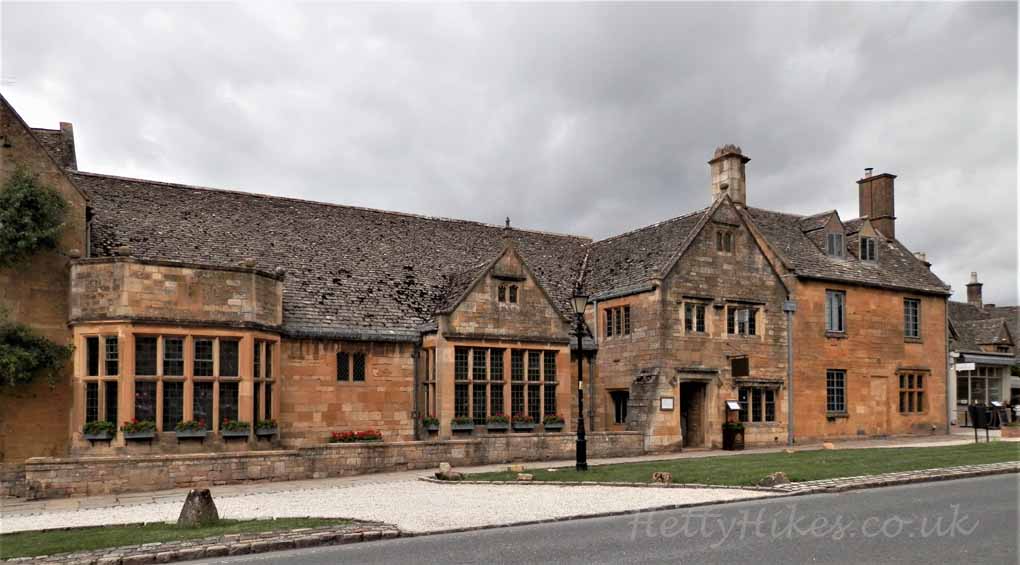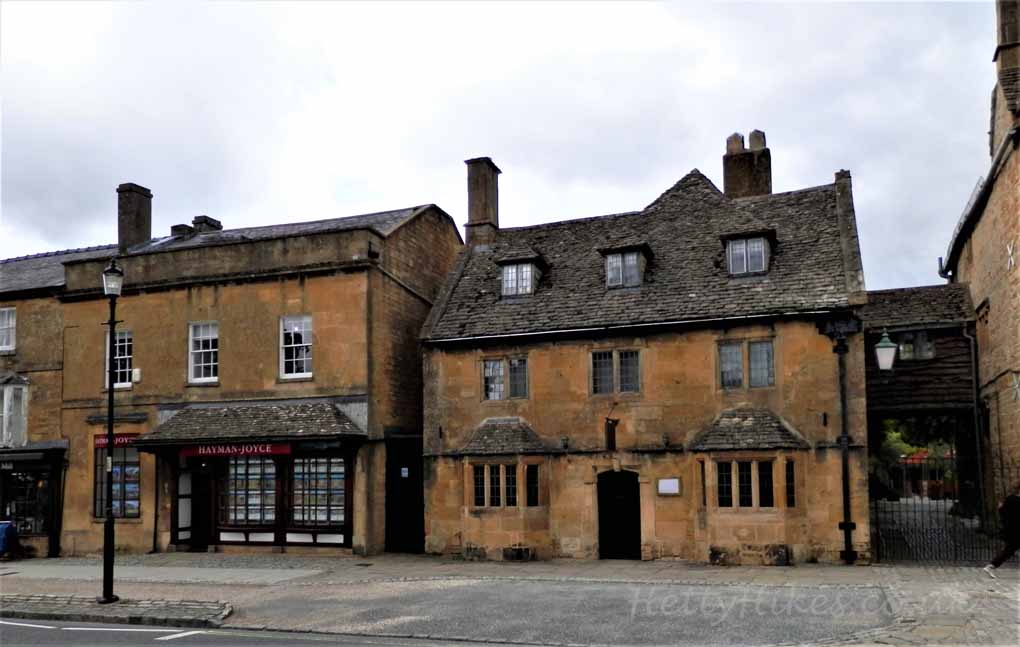 Why does this deli have a car in the window, and how did it get there?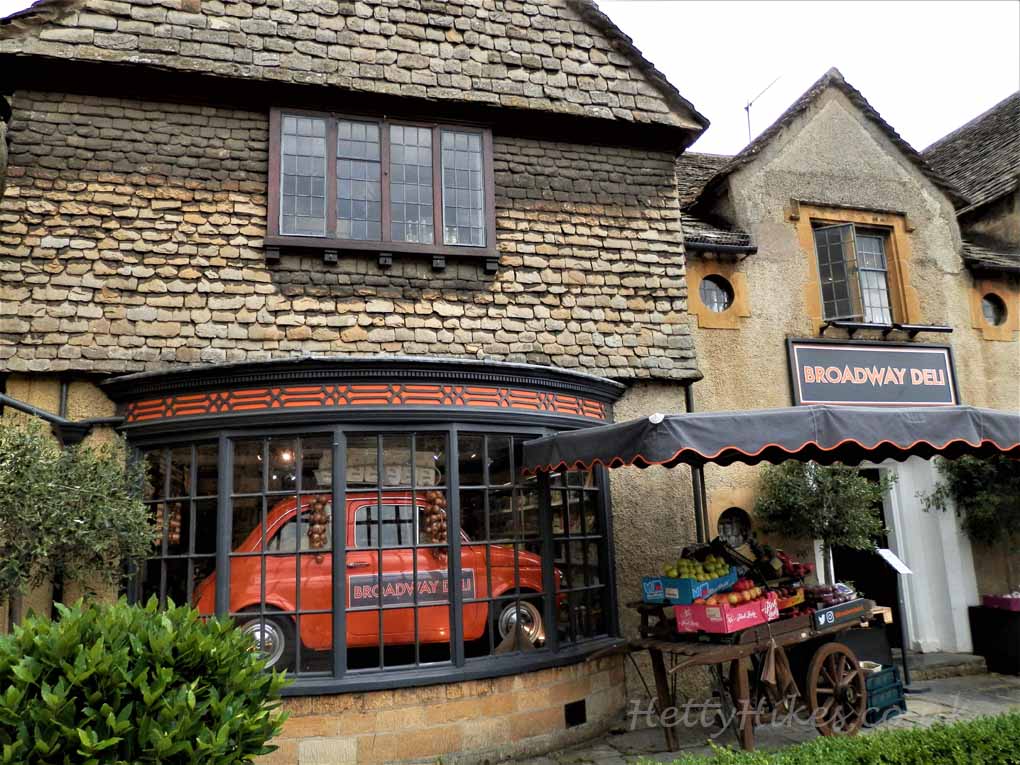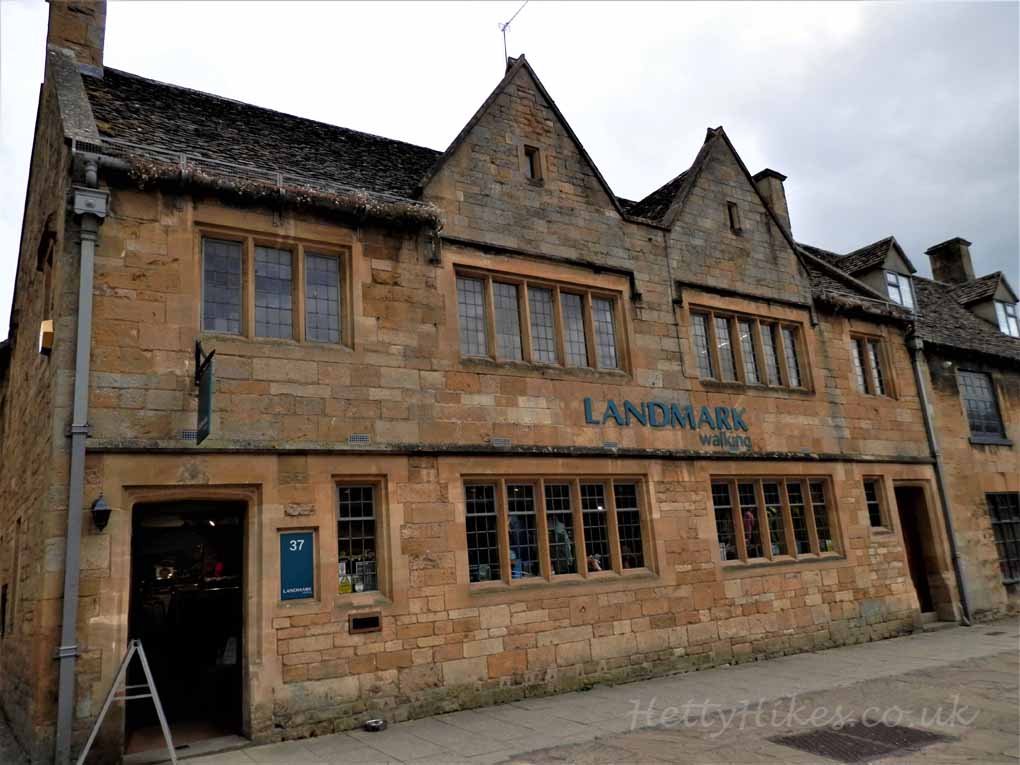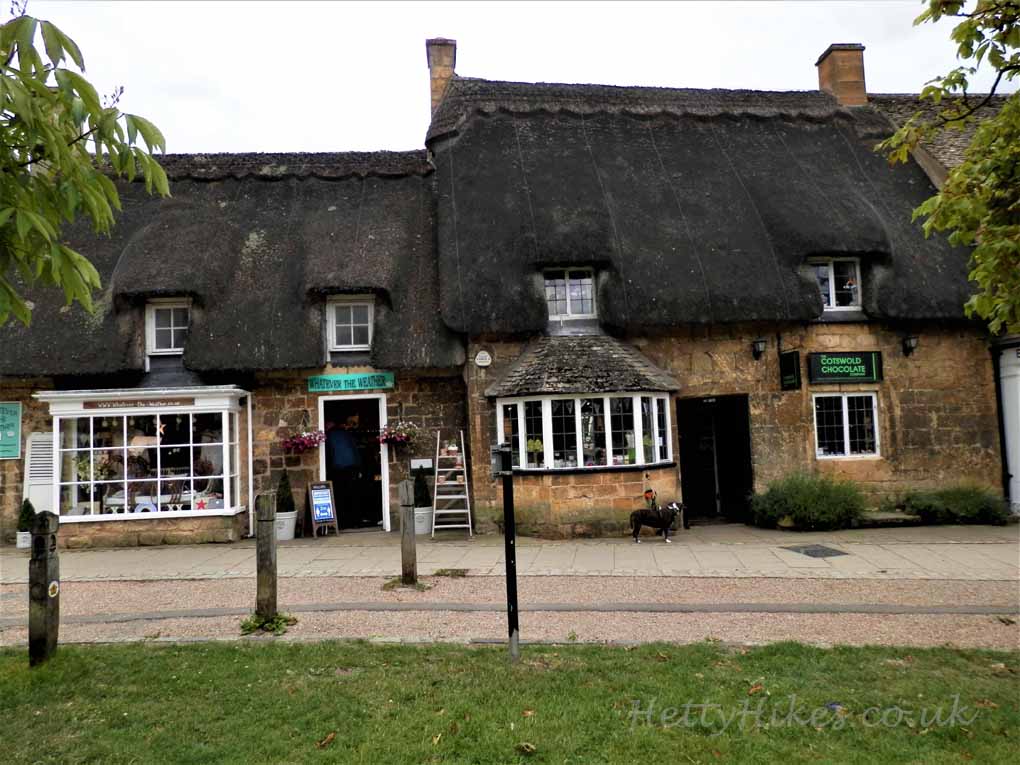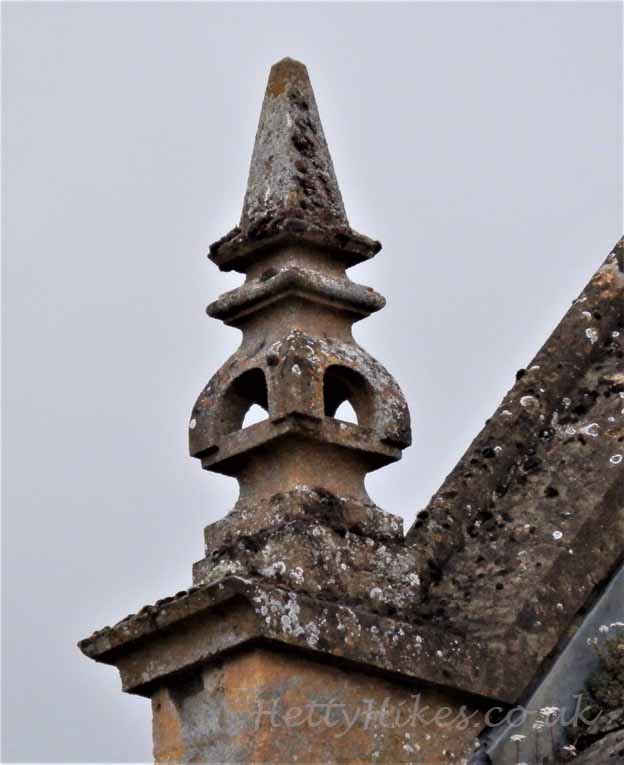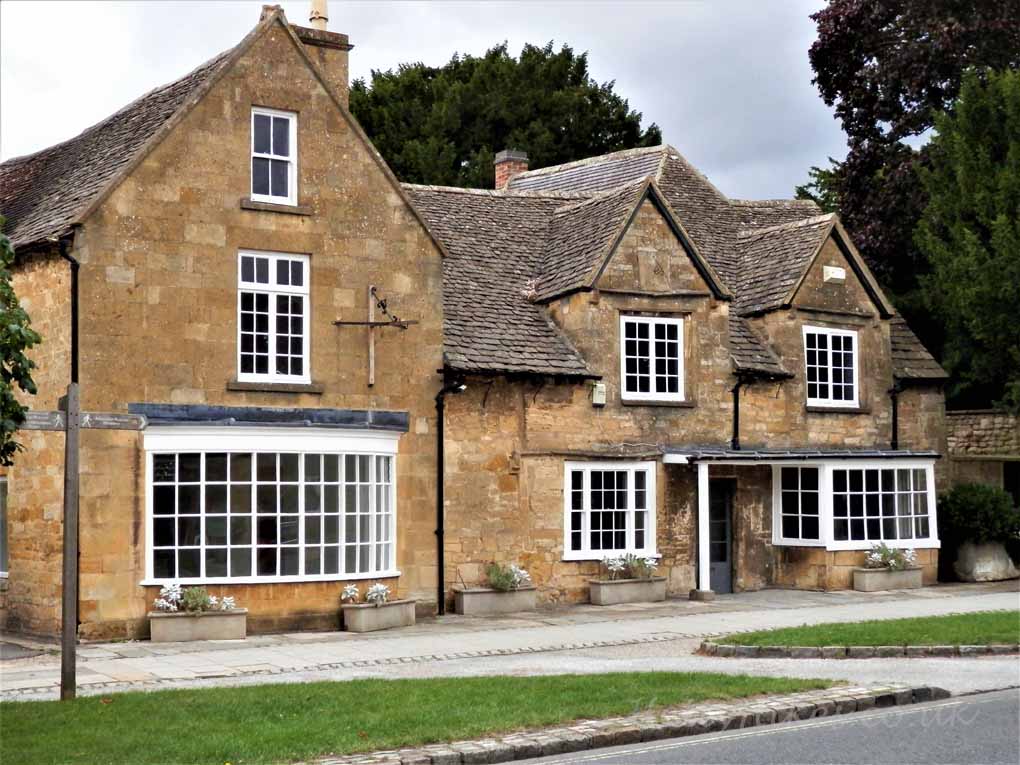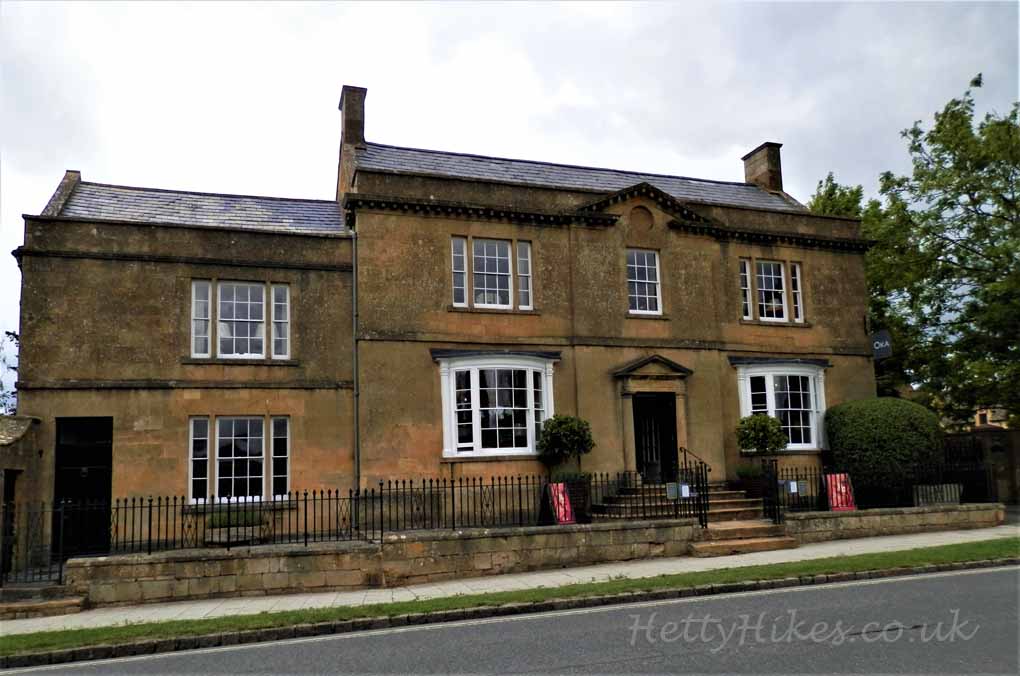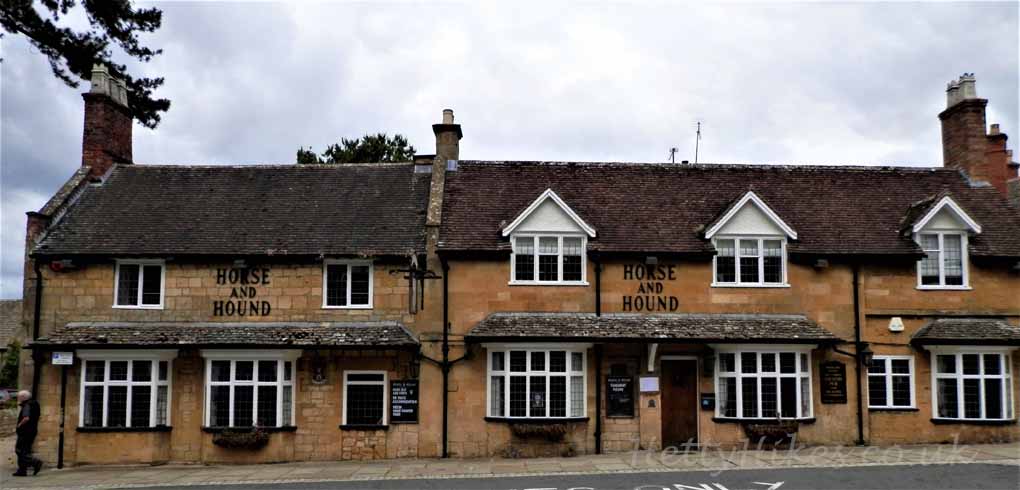 A mile out of Broadway is a hamlet with a church.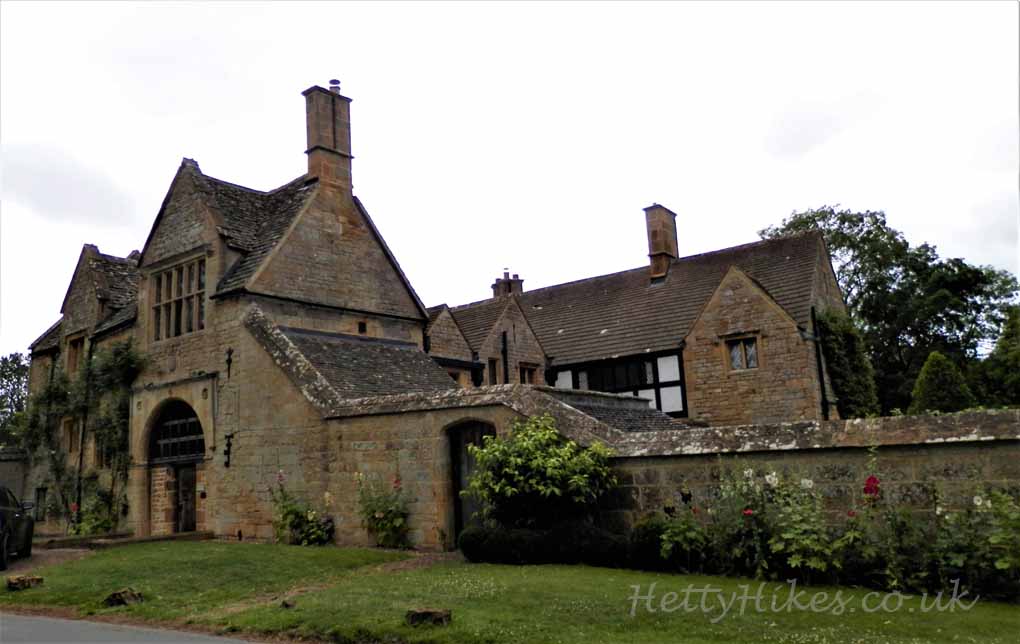 St Eadburgha's is the original Broadway church and the village was here, but now this church is a mile from Broadway. Inns and shops opened on the stagecoach route from Worcester to London, which became the High Street in the new village.
There is a gate, but also steps up and over the wall and down the other side.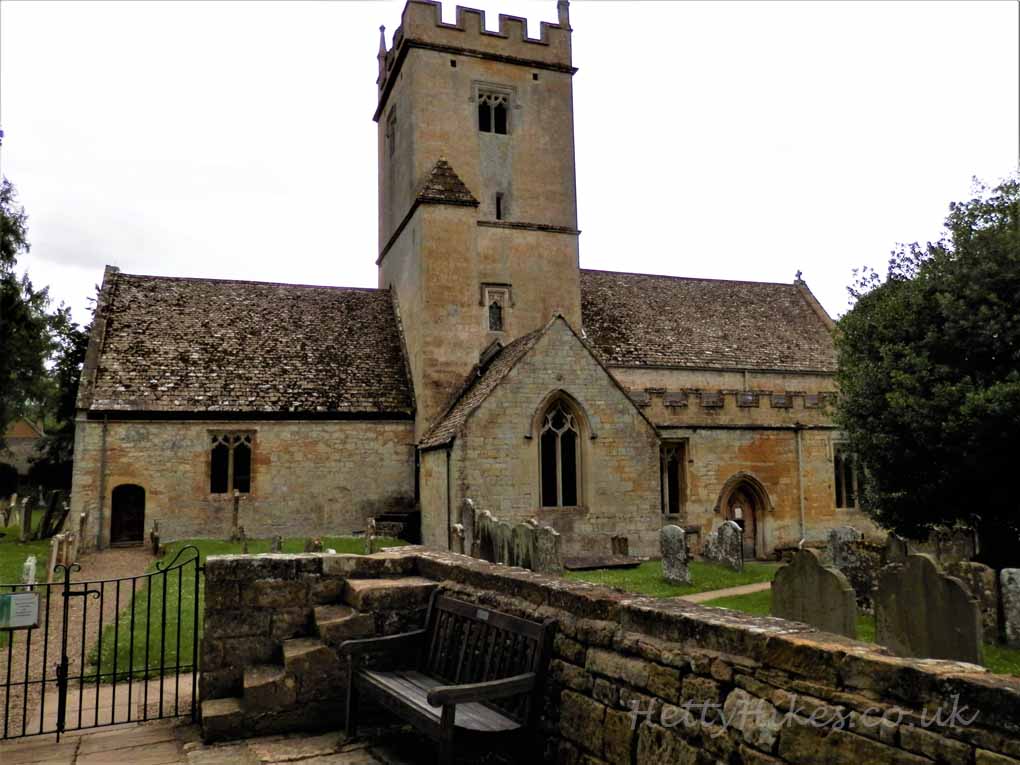 An unusual lodge house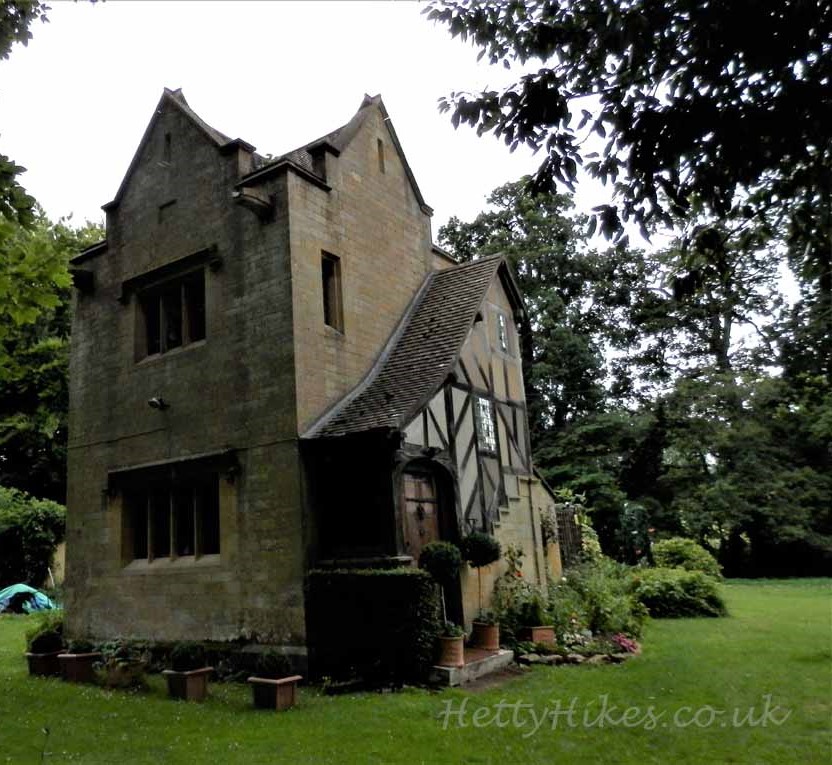 After walking up through the trees we start to see the view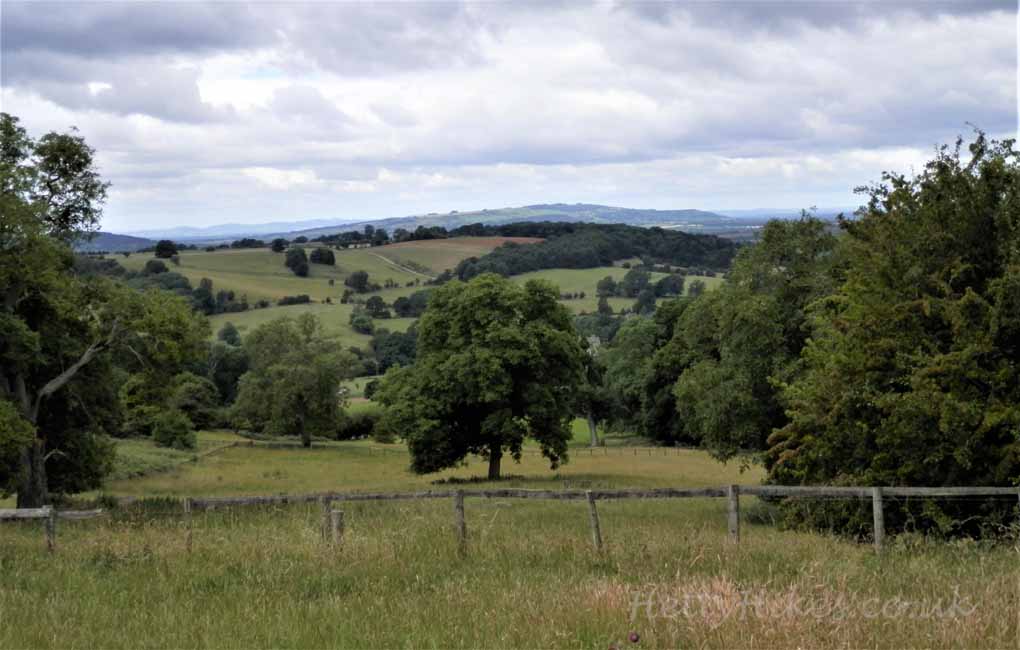 The fox on a chimney is looking at the view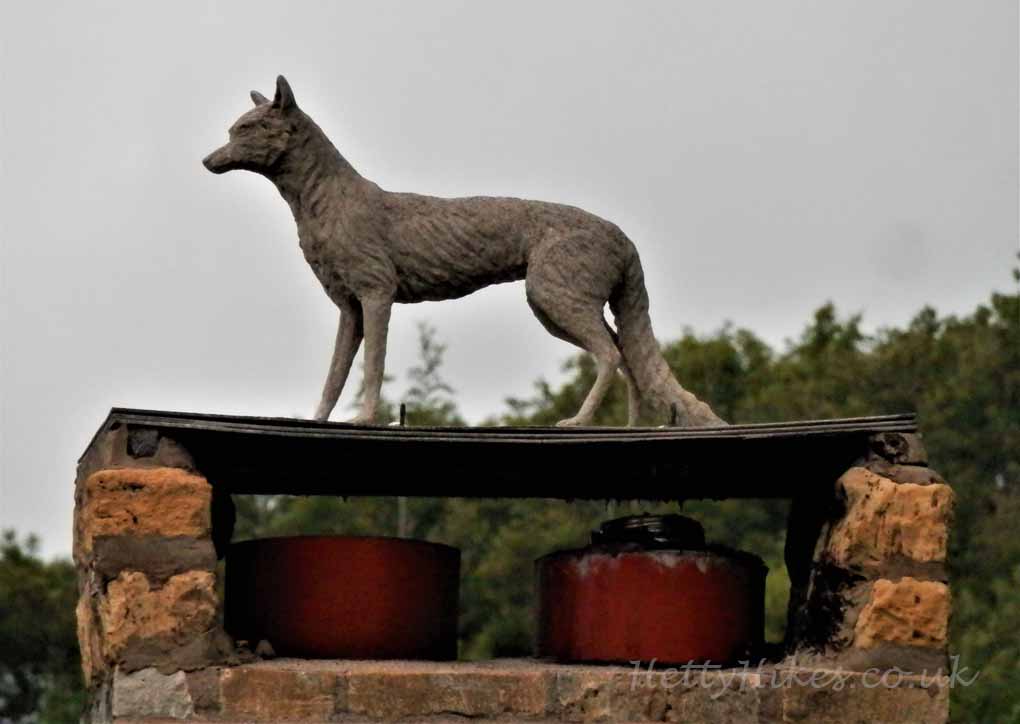 Posh barn conversion with coat of arms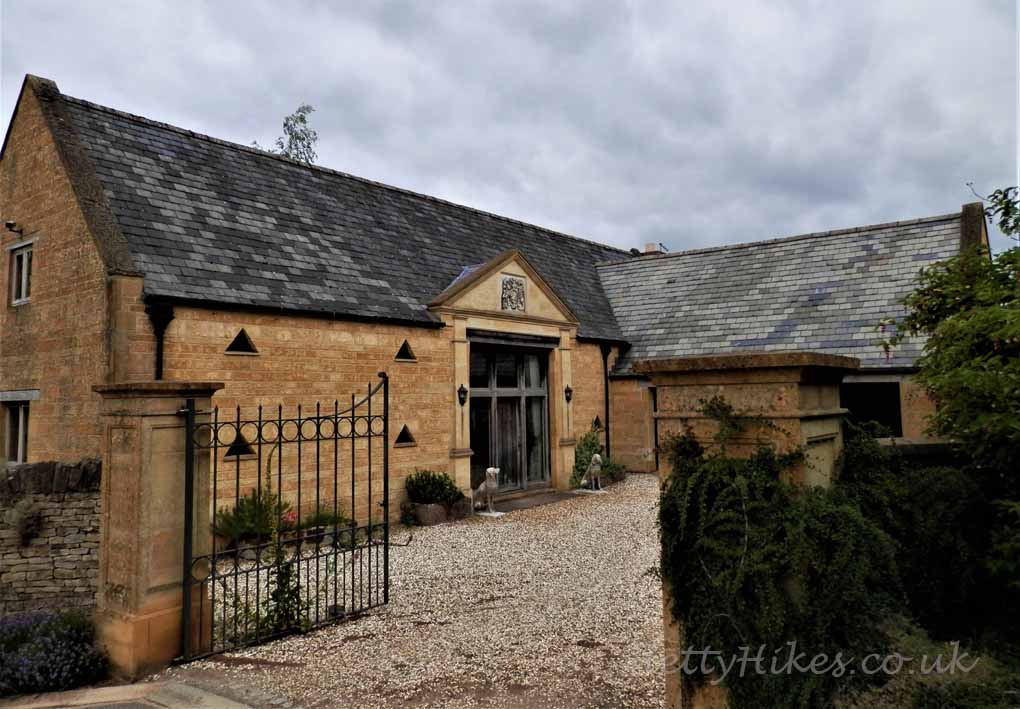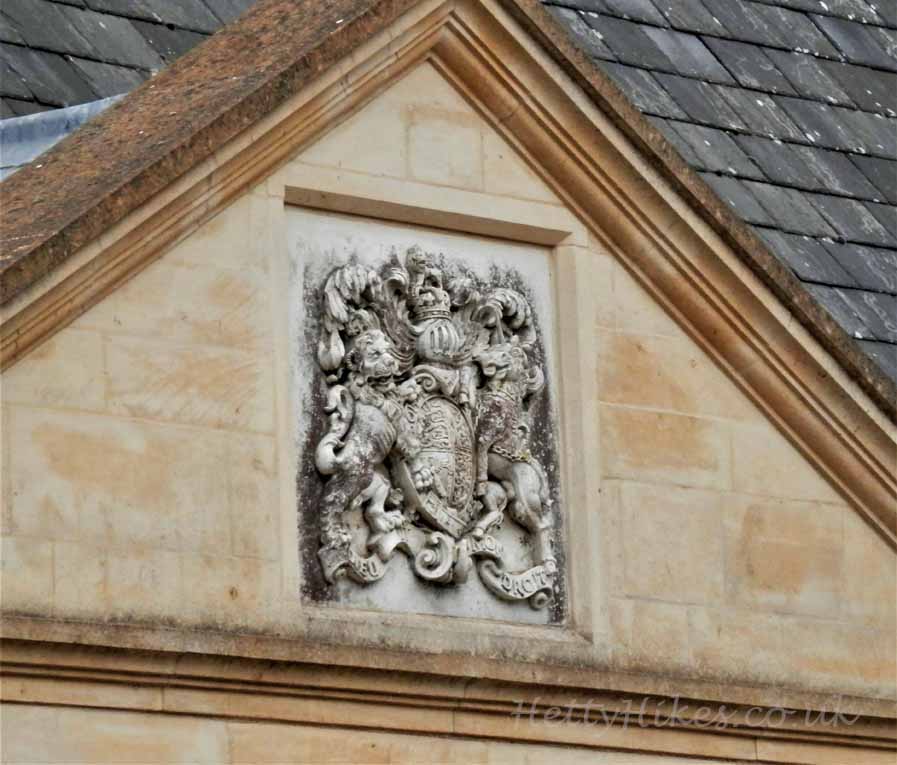 The cafe near the Tower has some triangular windows
Red deer by Broadway Tower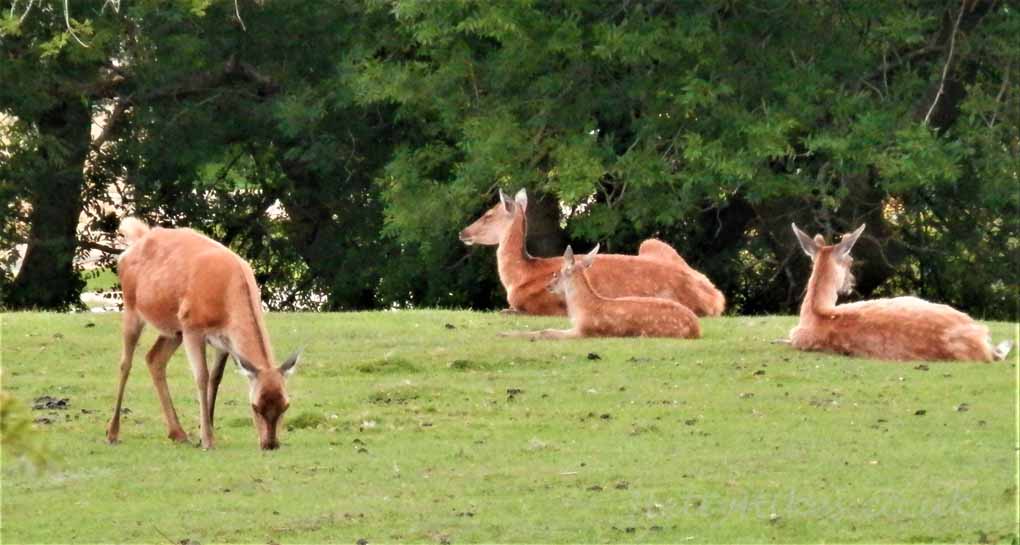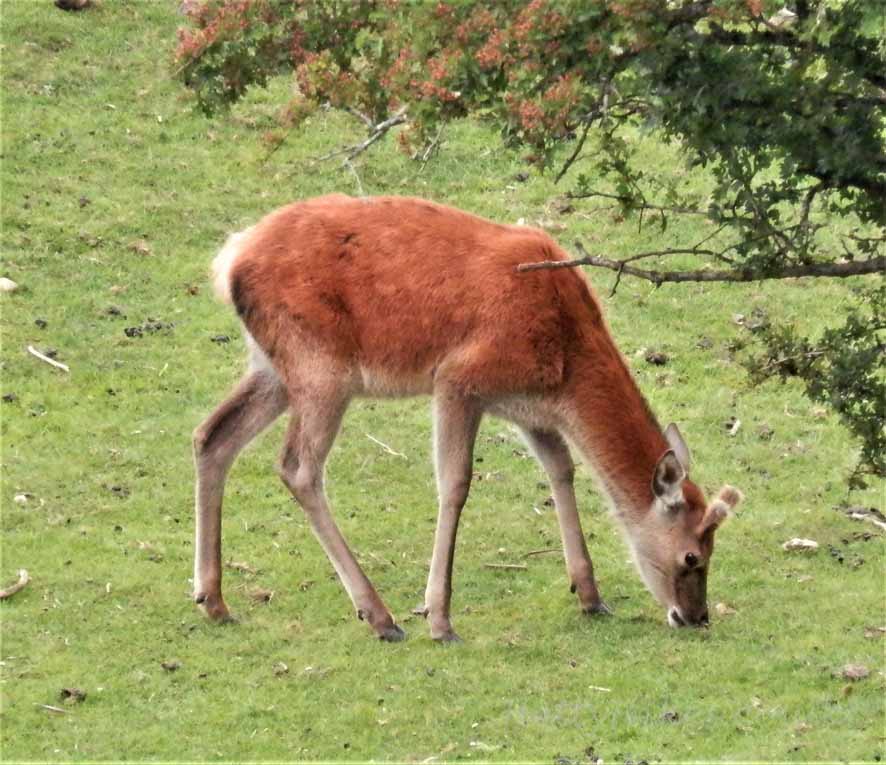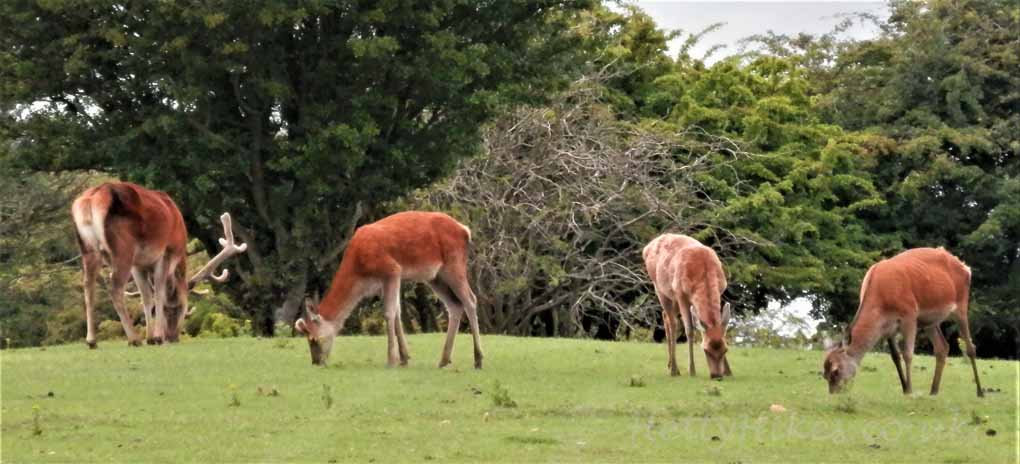 Broadway Tower – which you can't see from Broadway, or on the way up. Each side looks the same.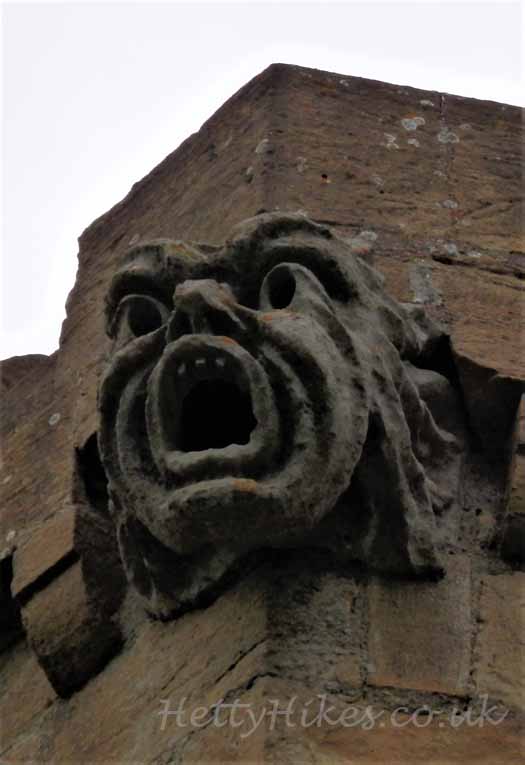 We did not see 13 counties today, but perhaps you can from the top of the tower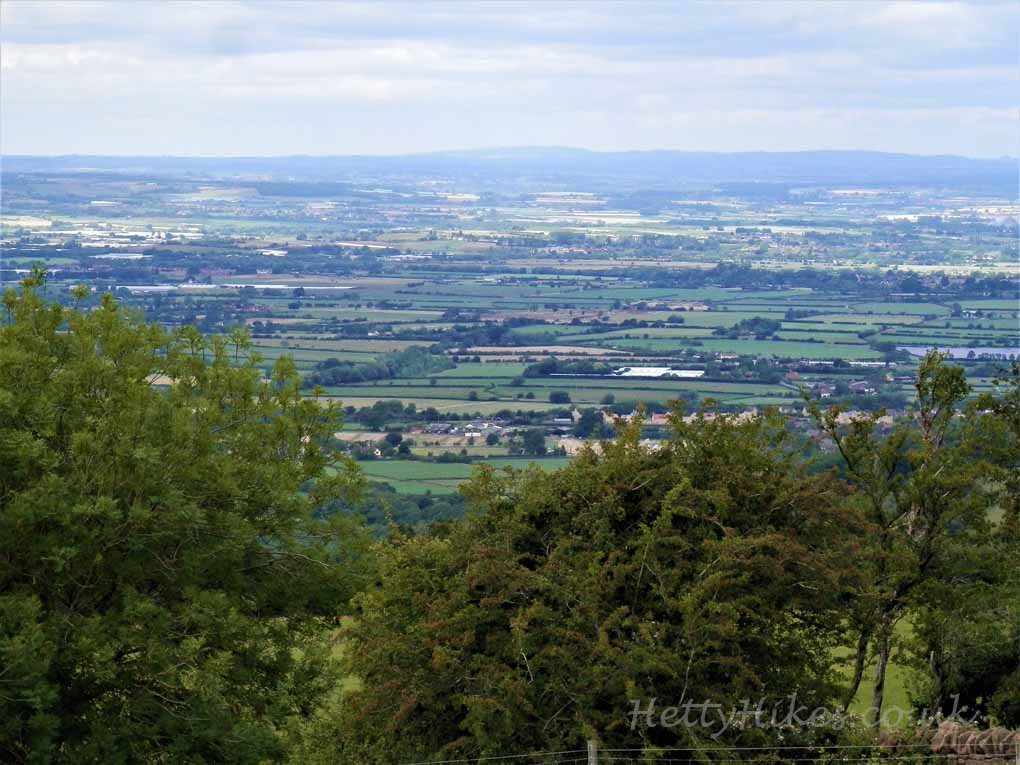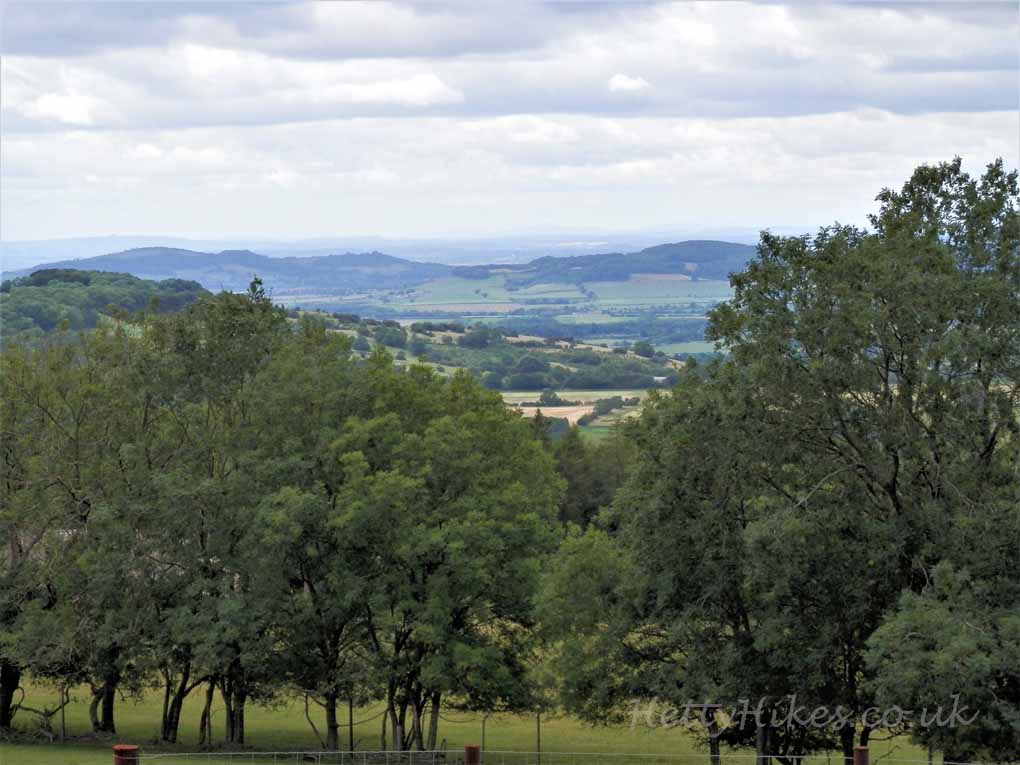 On the way back downhill – Broadway middle right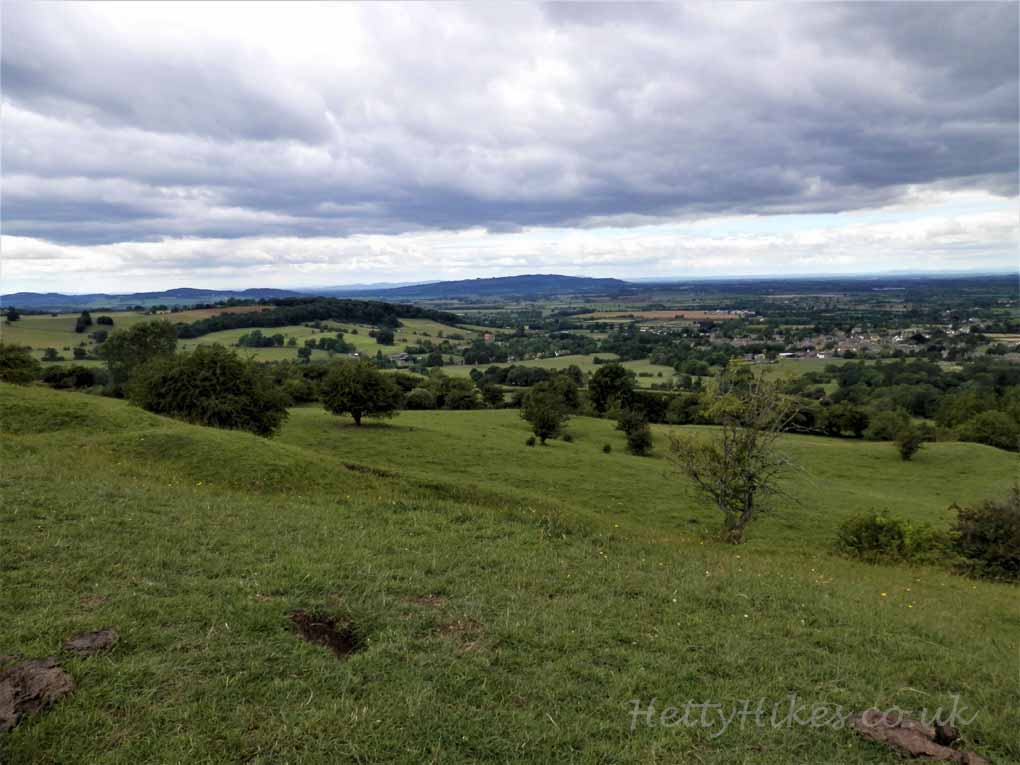 Back in Broadway village – the Cotswold stone is very yellow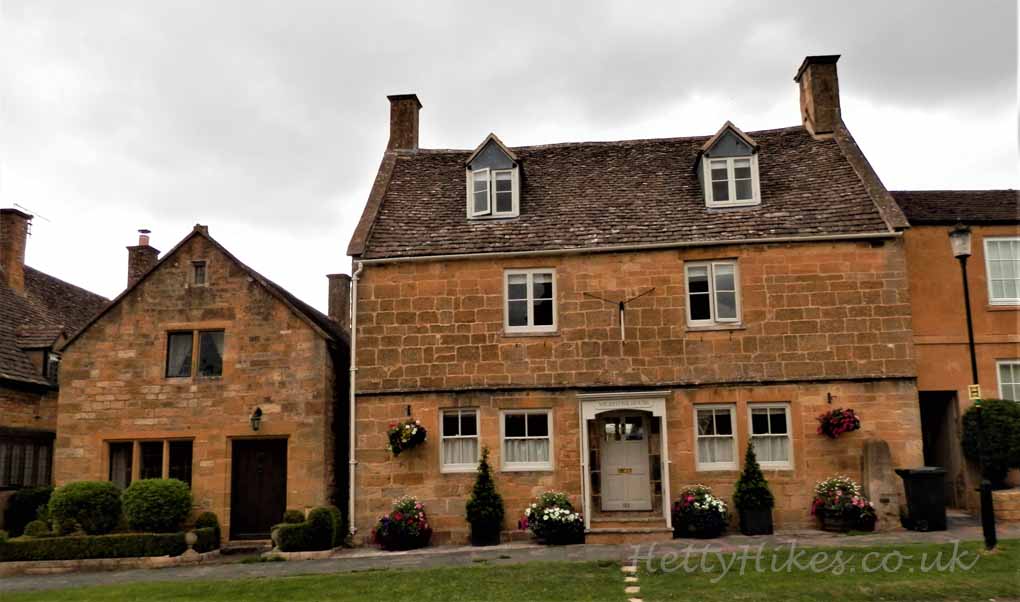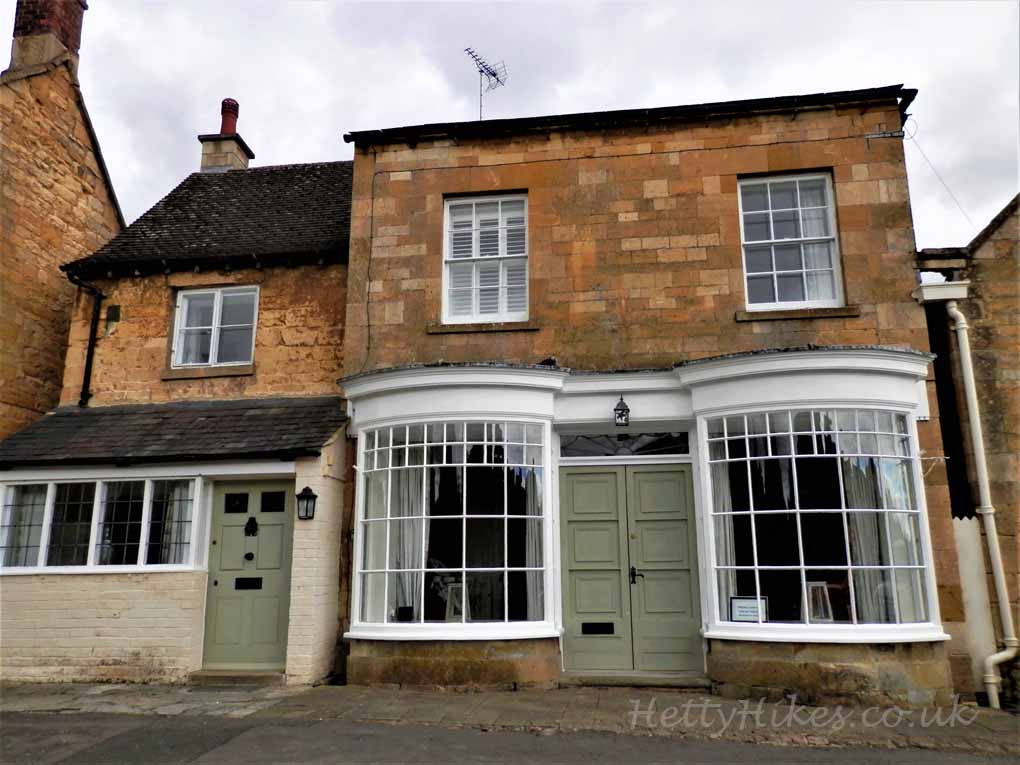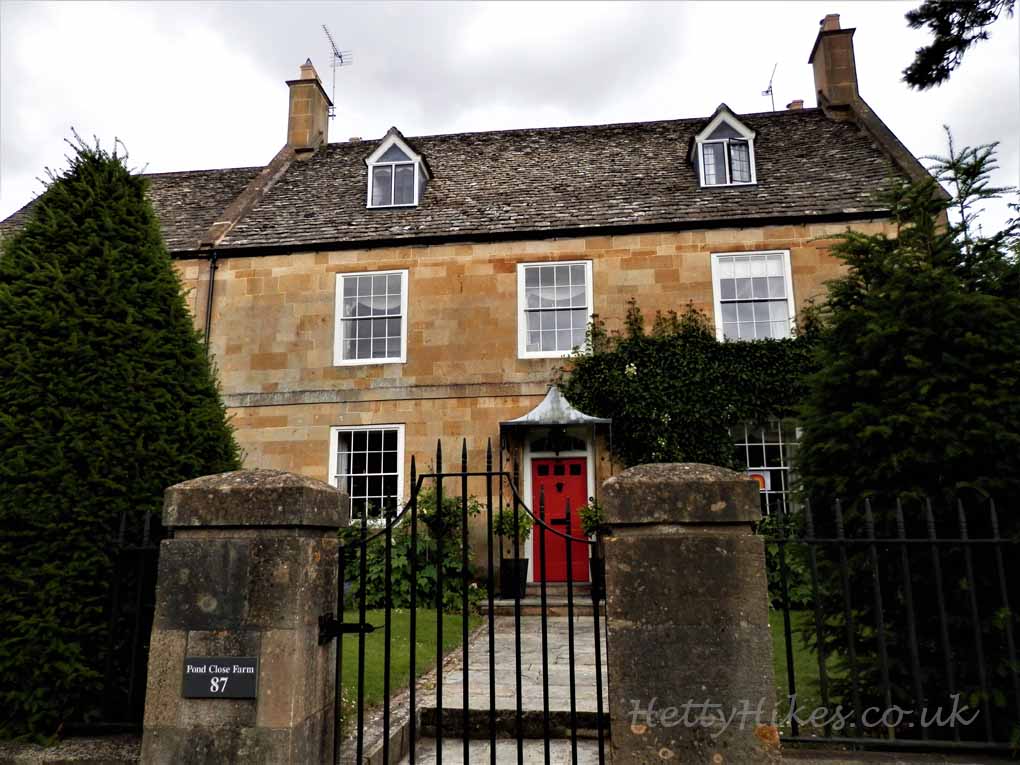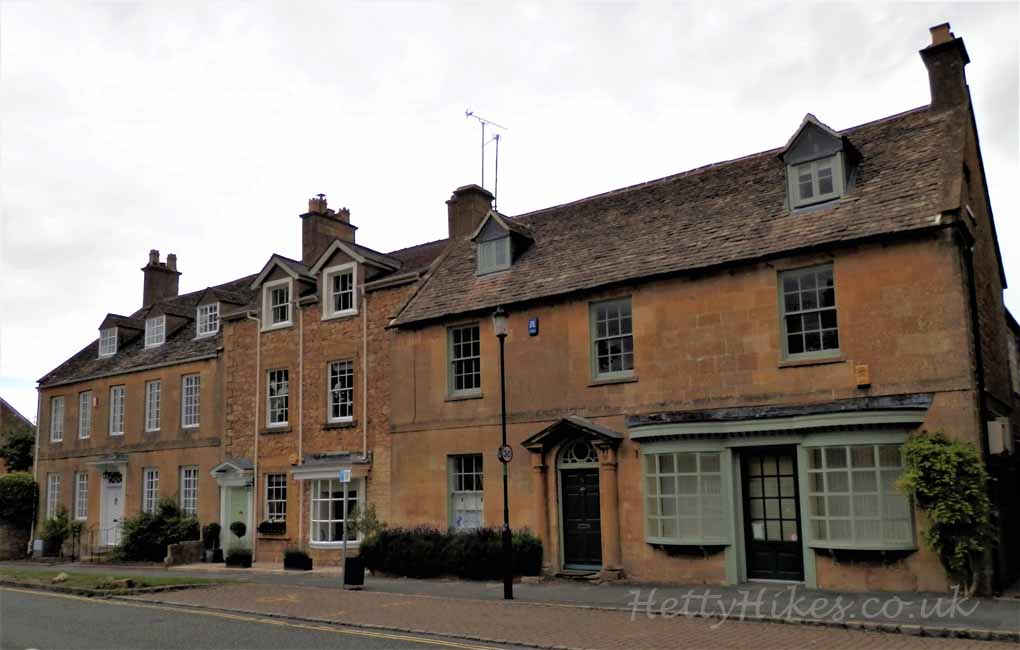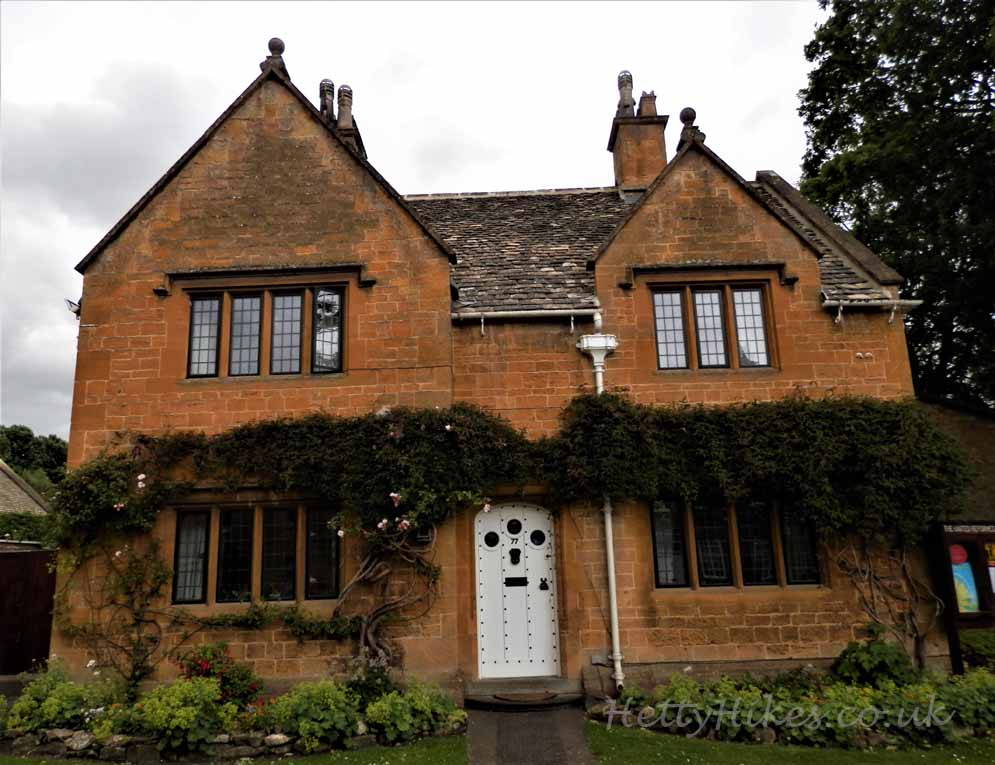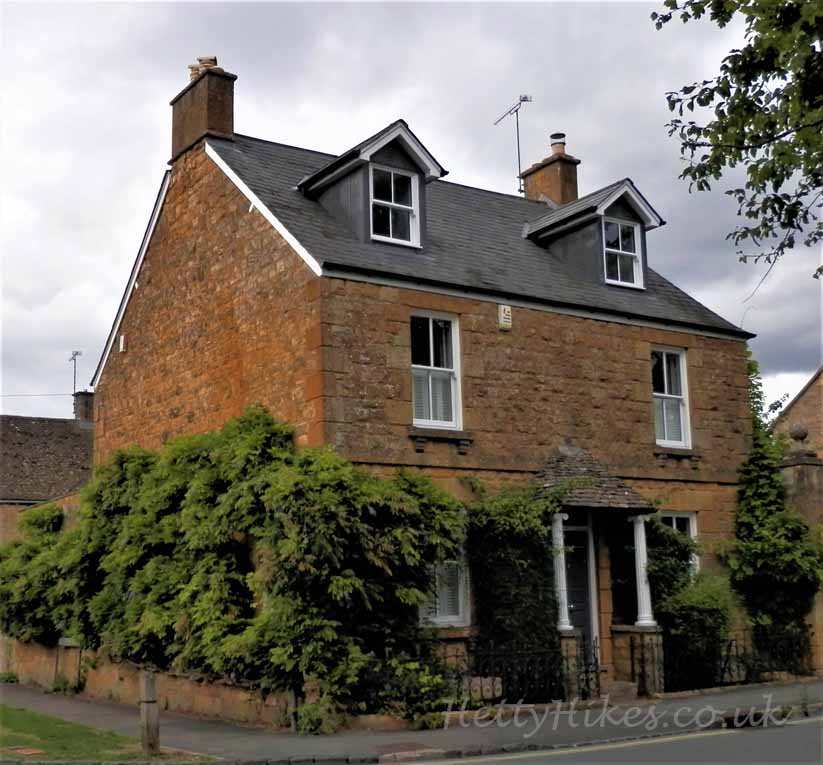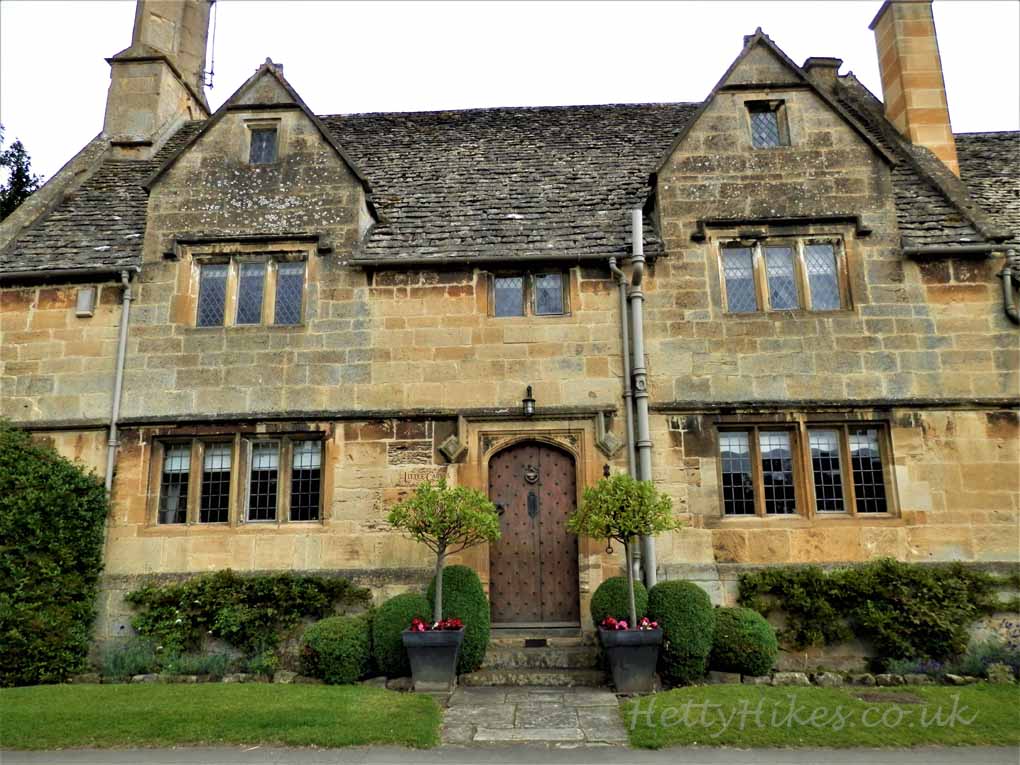 Church with school rooms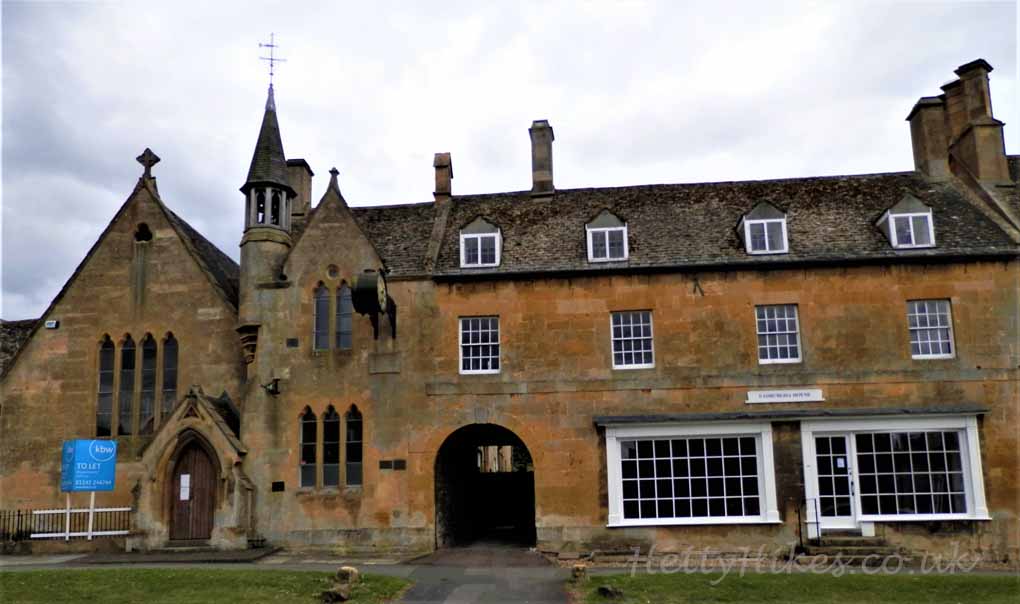 Once the Angel Inn, now a museum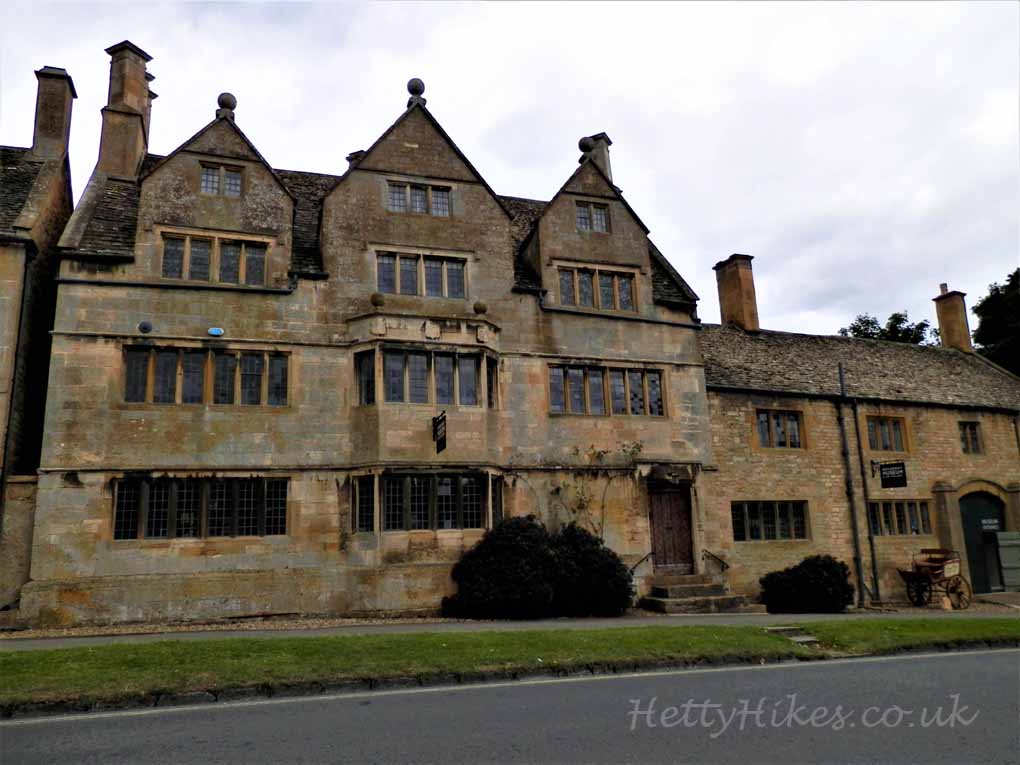 All images on the website copyright of HettyHikes.co.uk