Stroud, Gloucestershire
2nd October 2016                                                    Photos by Hetty
The Raft Race was on the Thames & Severn Canal – starting at Wallbridge, rowing to Capels Mill then turning and paddling back to Wallbridge. It was a revival of Raft Races held here in the 1980s. It was a lovely warm sunny day – luckily for the ones that got wet.
The Clothiers Arms raft had a picnic table, umbrella and beer glasses – outside the Canal Visitor Centre at Wallbridge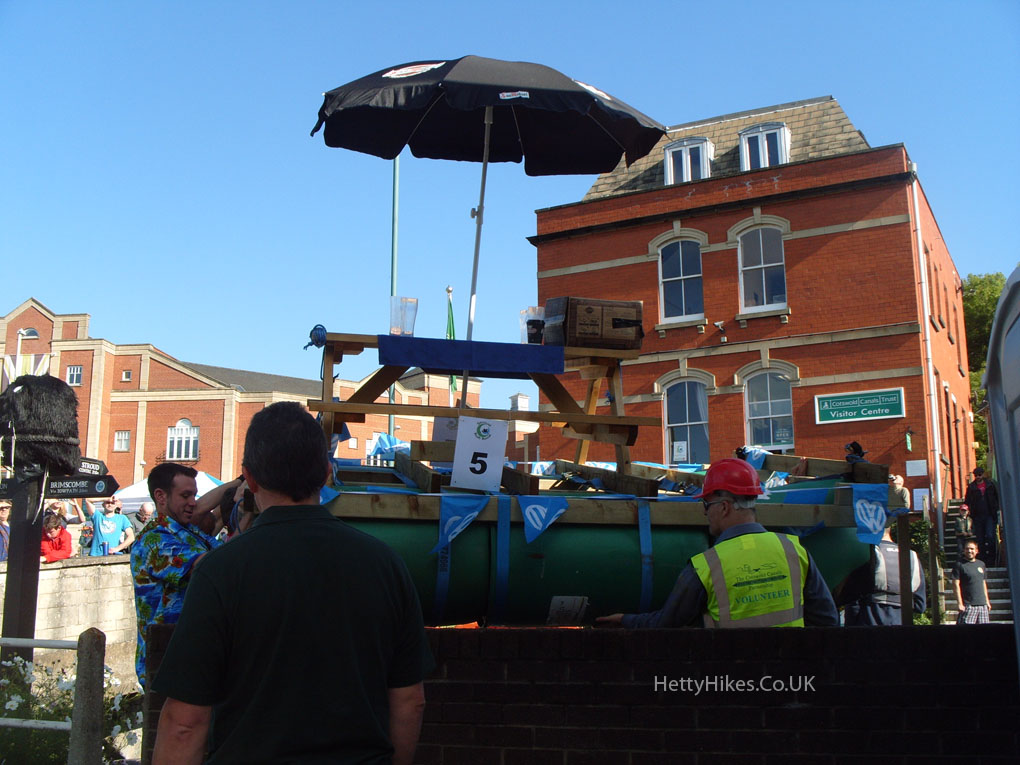 At the start-line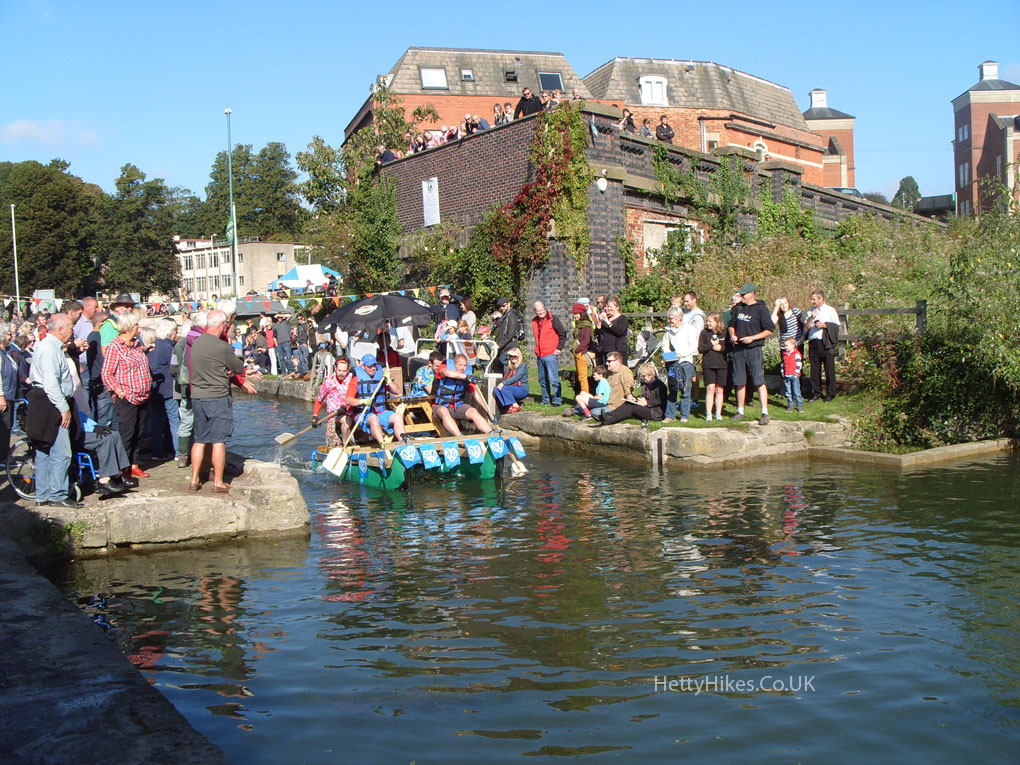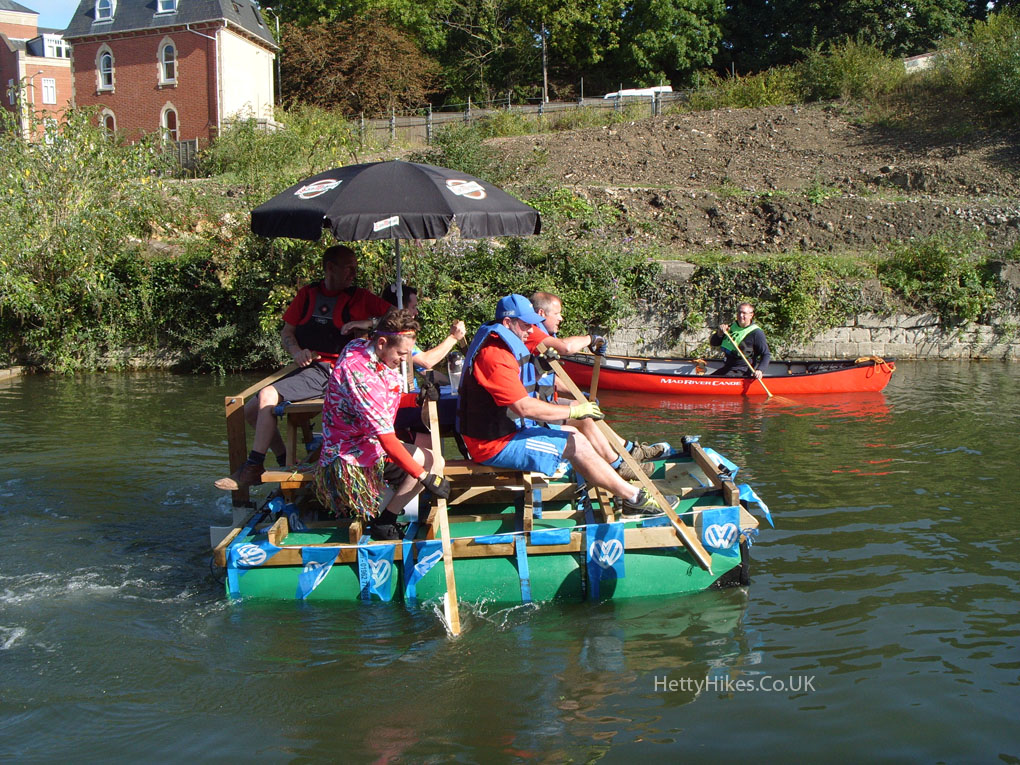 A raft returns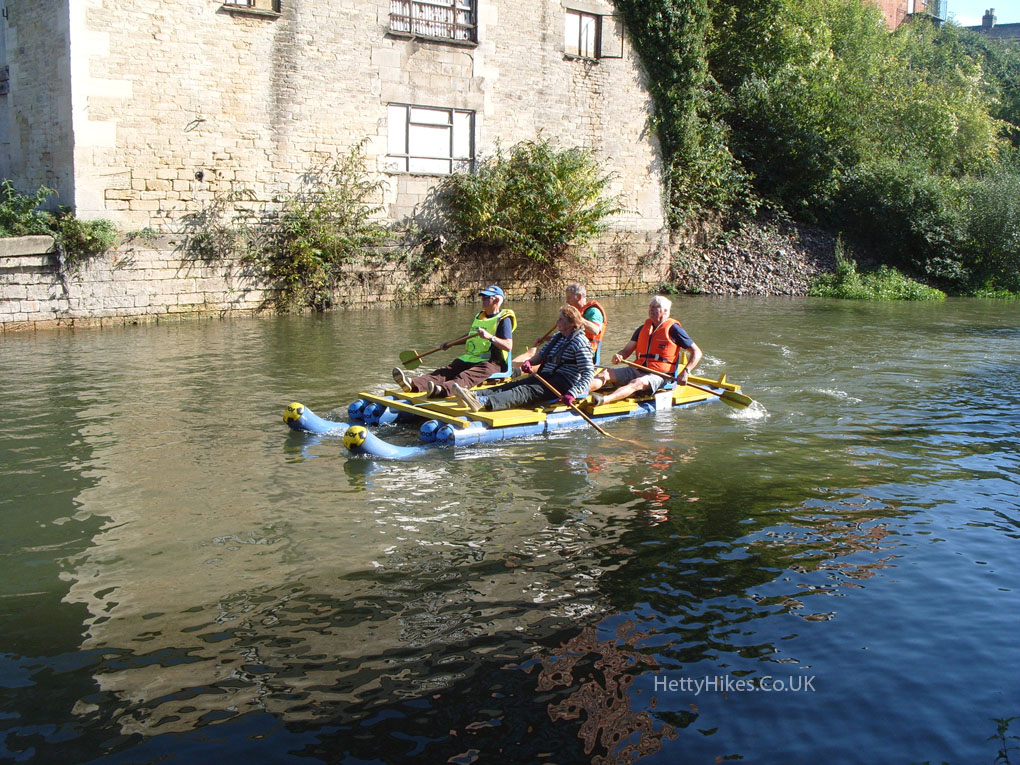 The Town Council raft on the way back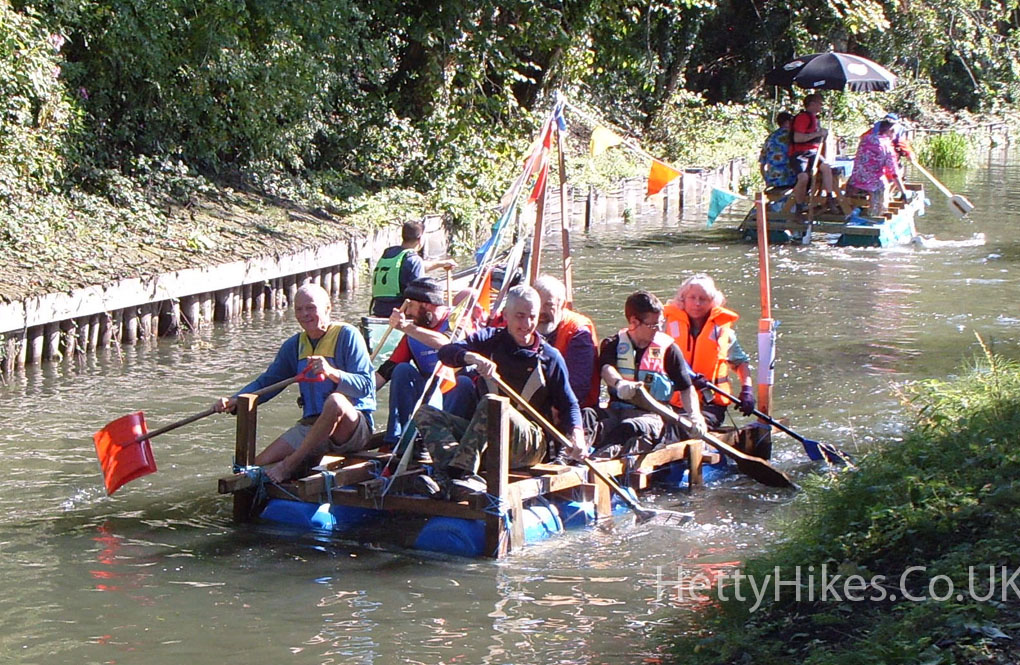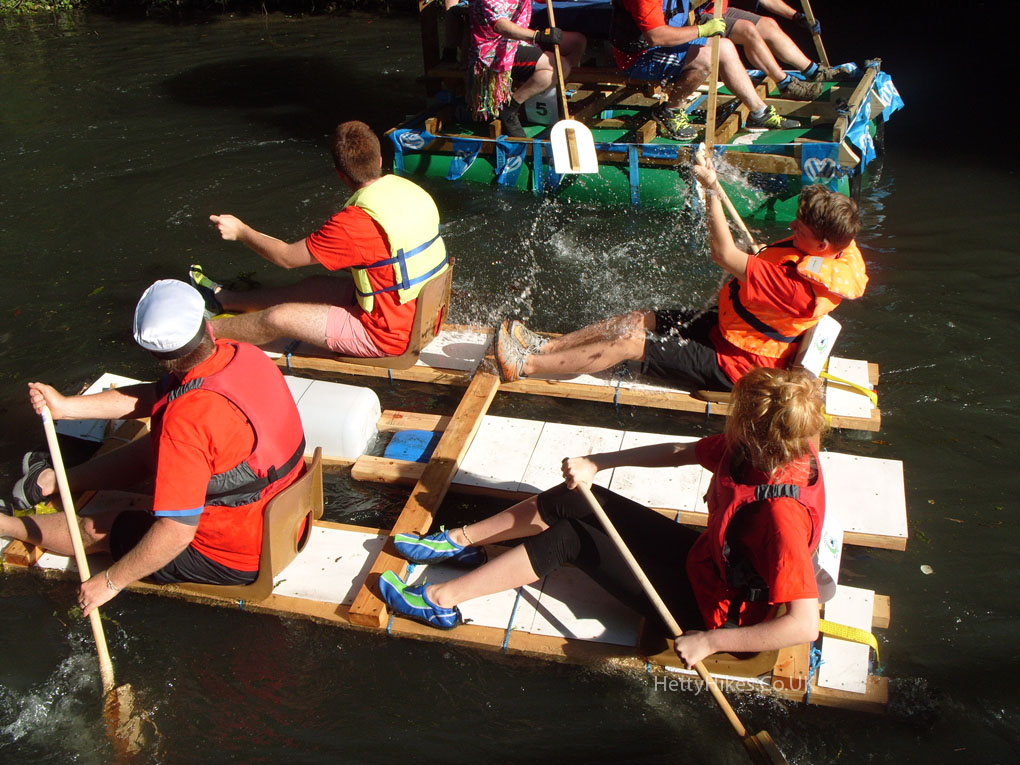 About to turn at Capel's Mill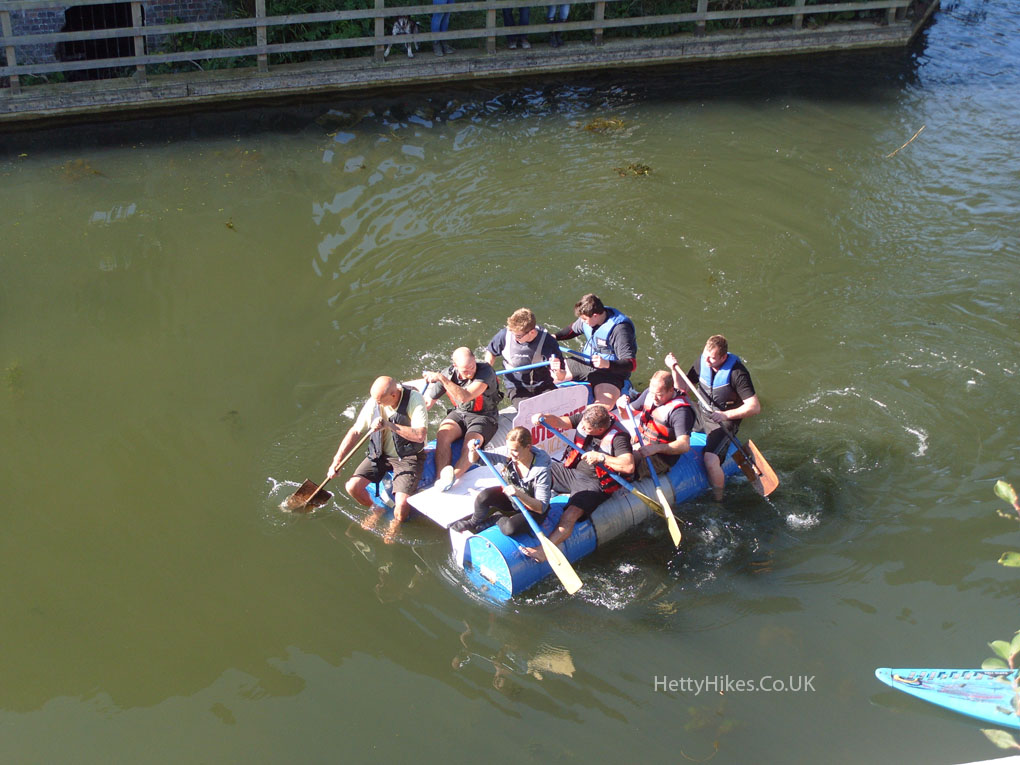 Turning around the buoy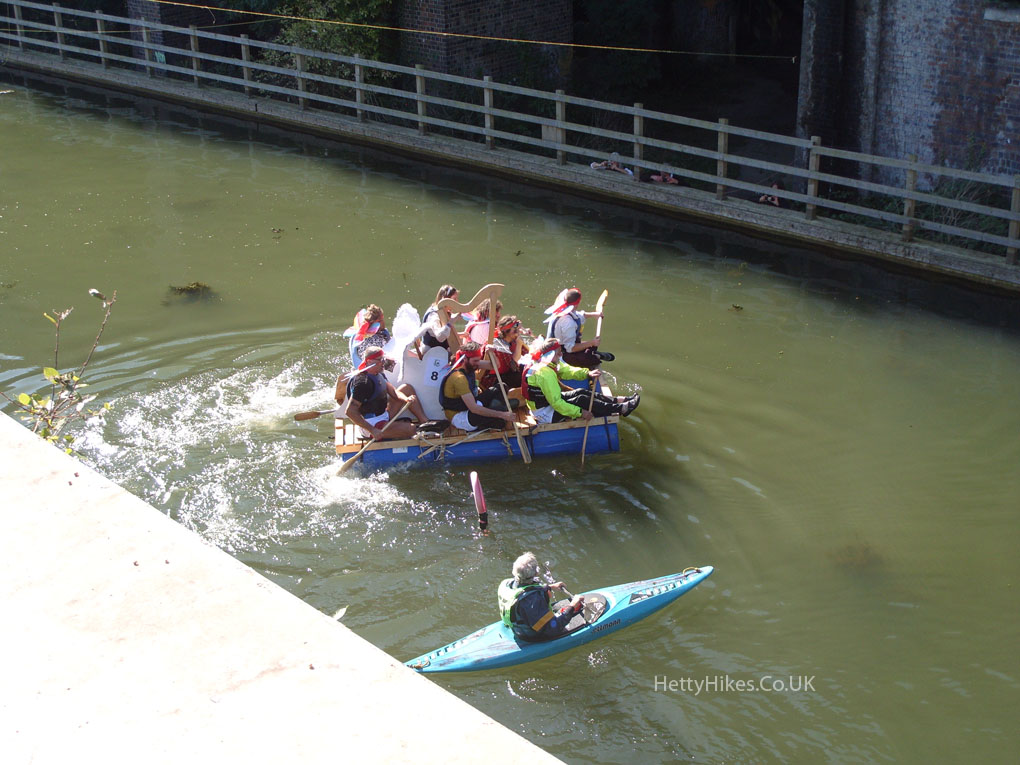 Returning under the viaduct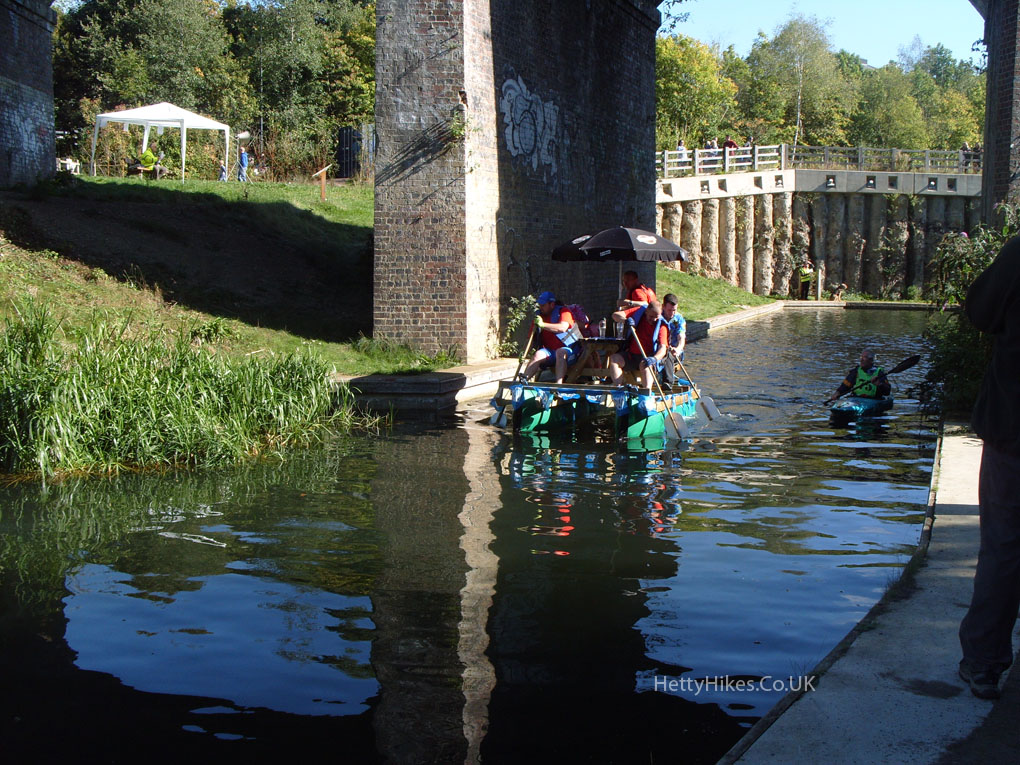 Hands on Harps Nailworth Community Workshop raft had an angel playing a harp and they were singing sea shanties as well as paddling!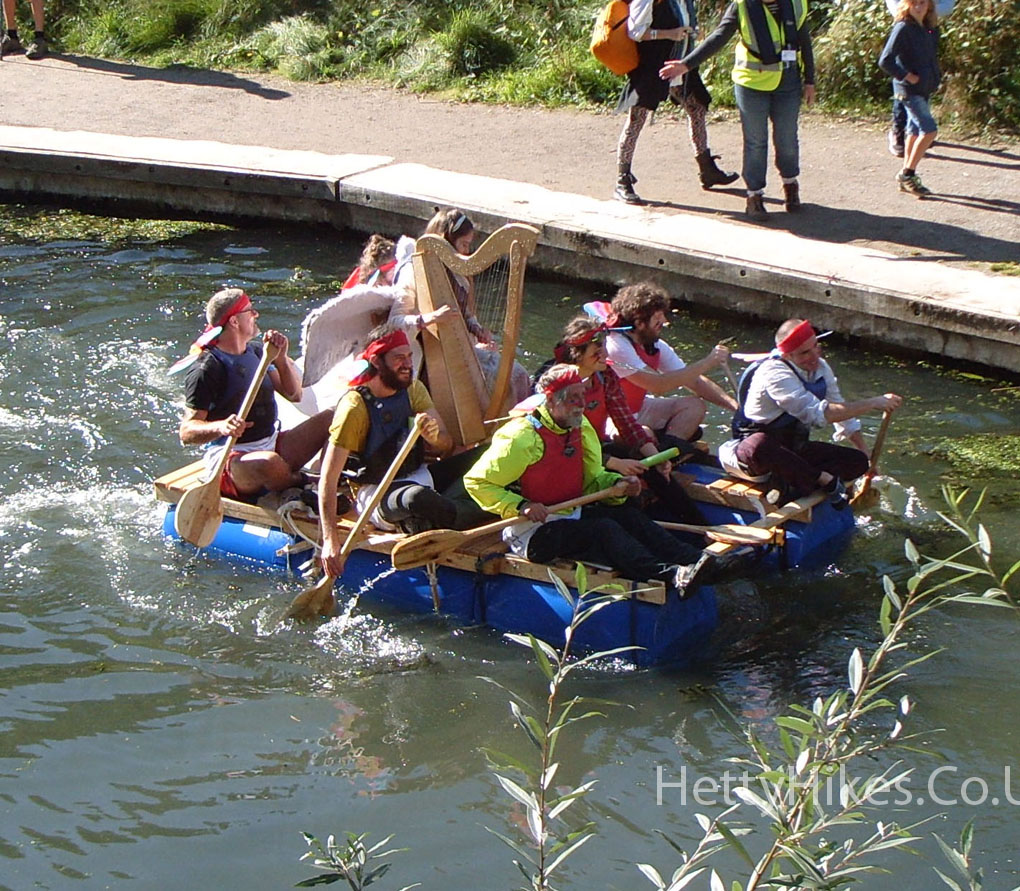 Randwick Scouts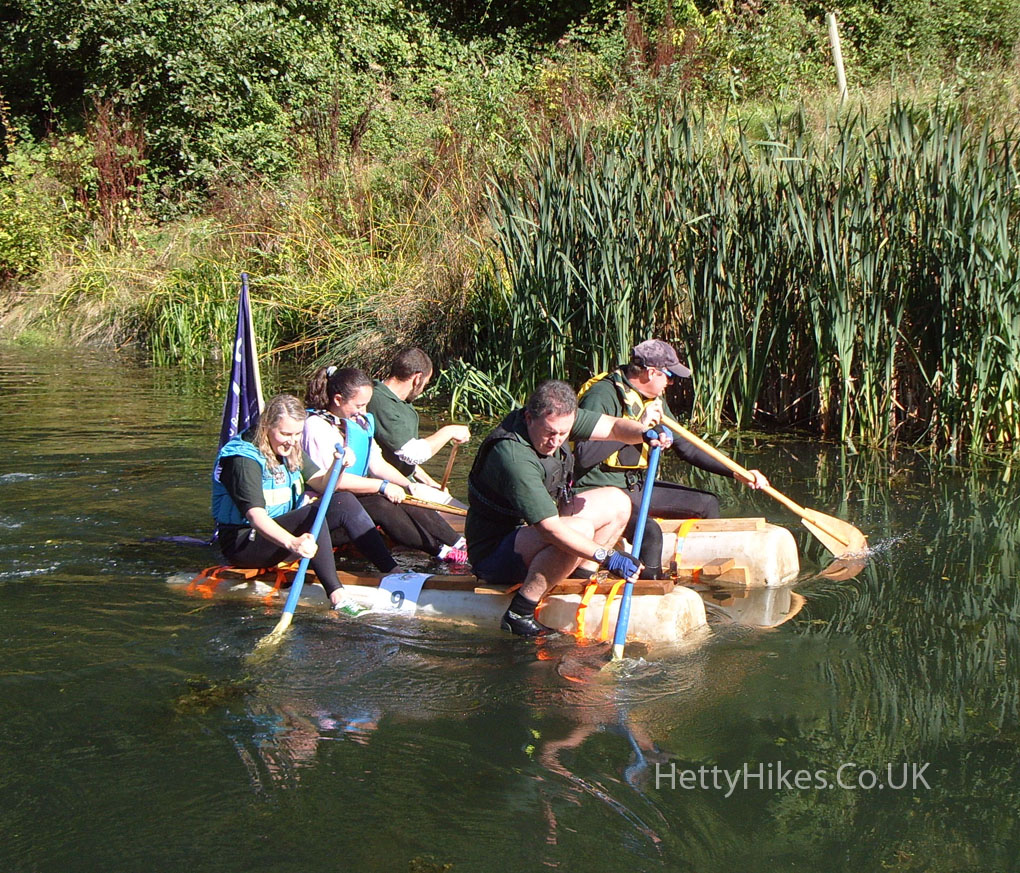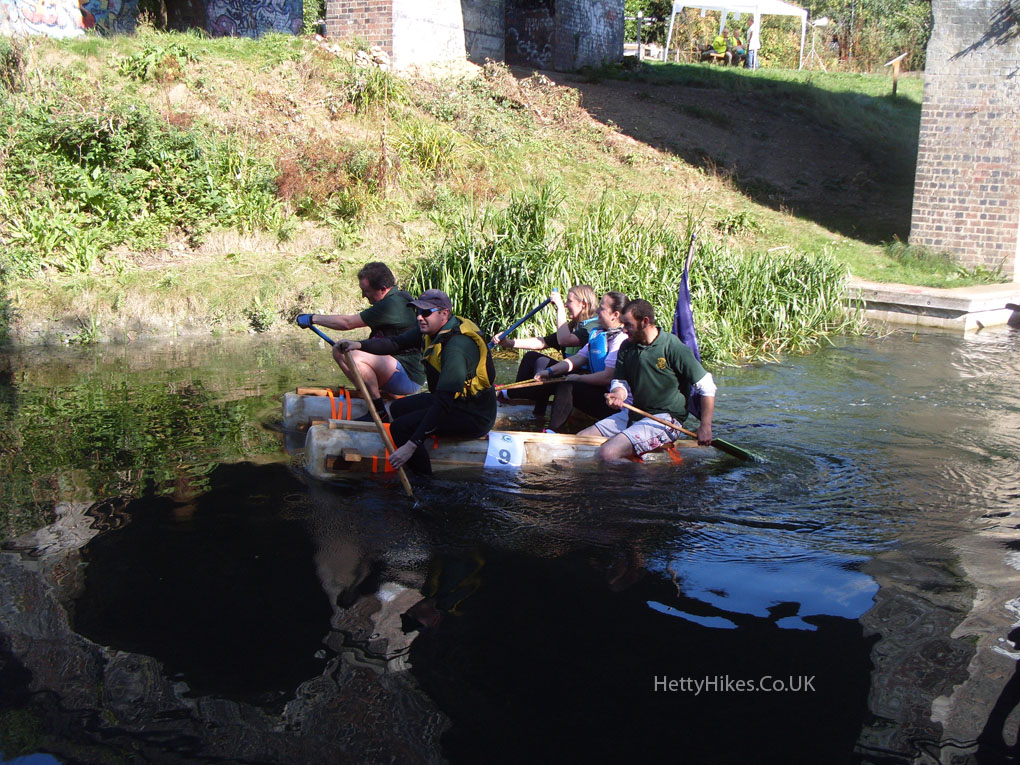 Pirates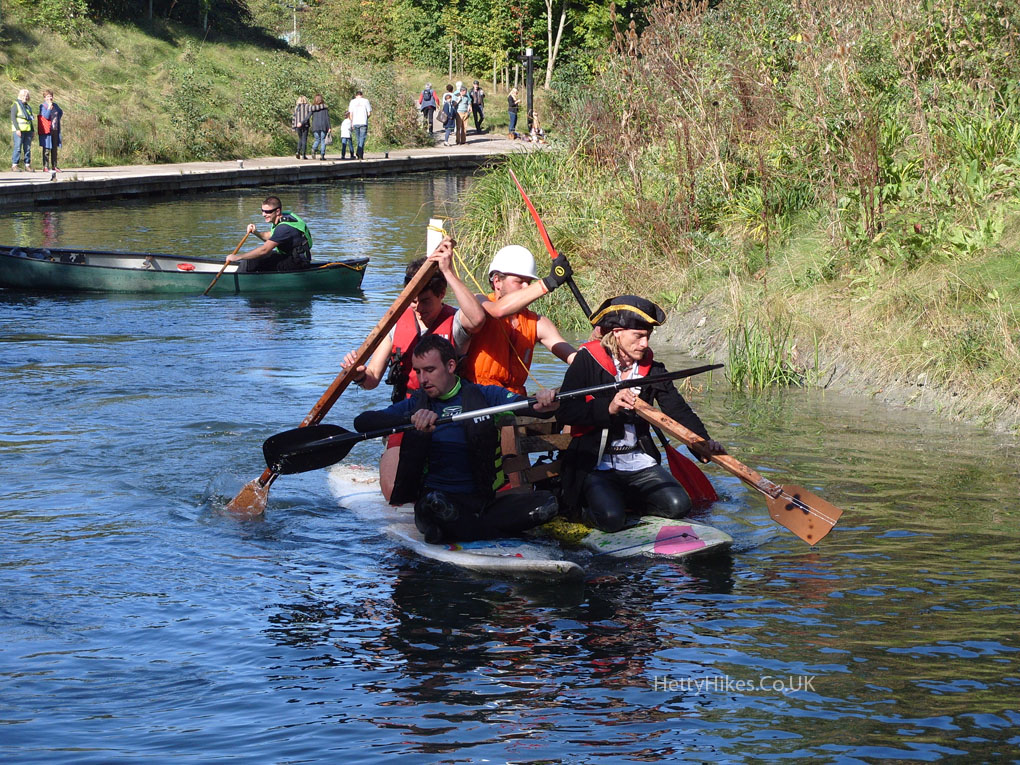 Pirates overtake Randwick Scouts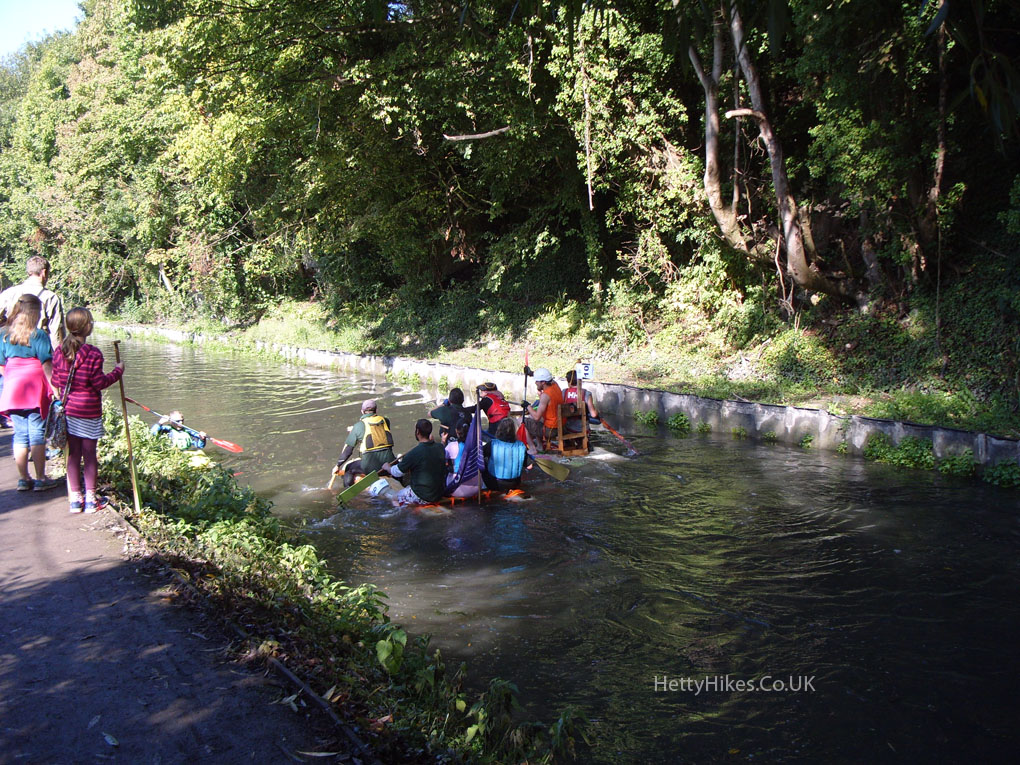 The finish-line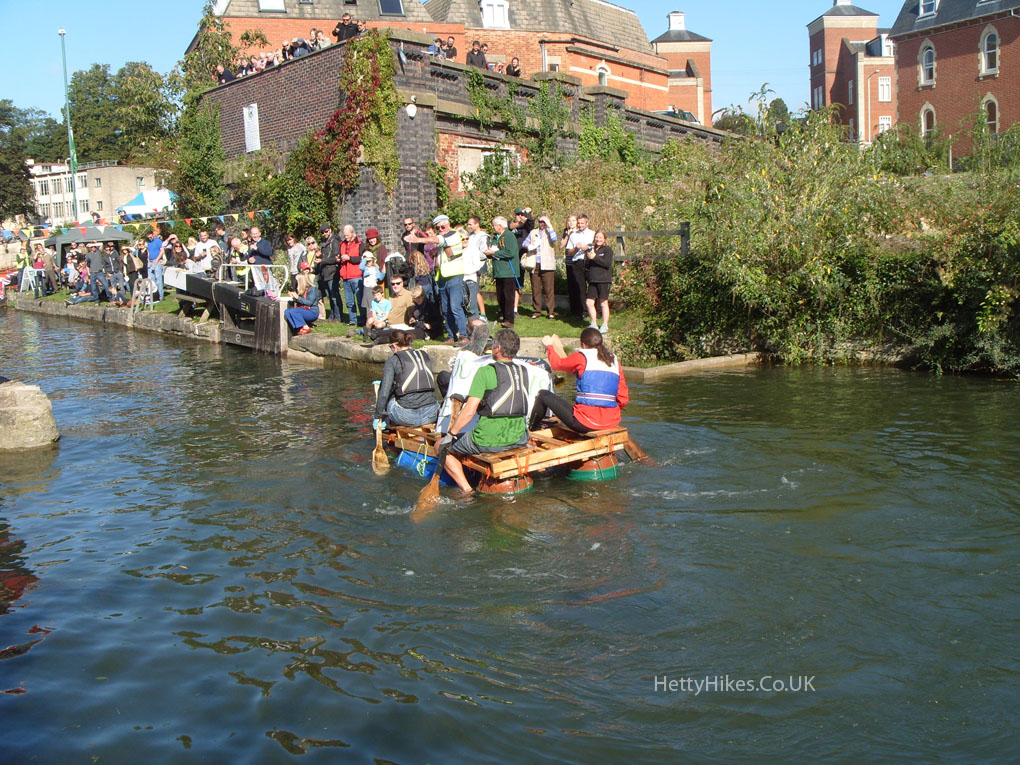 Pirates had a good time, but were given a penalty as they had two surfboards, not a raft – are they sinking?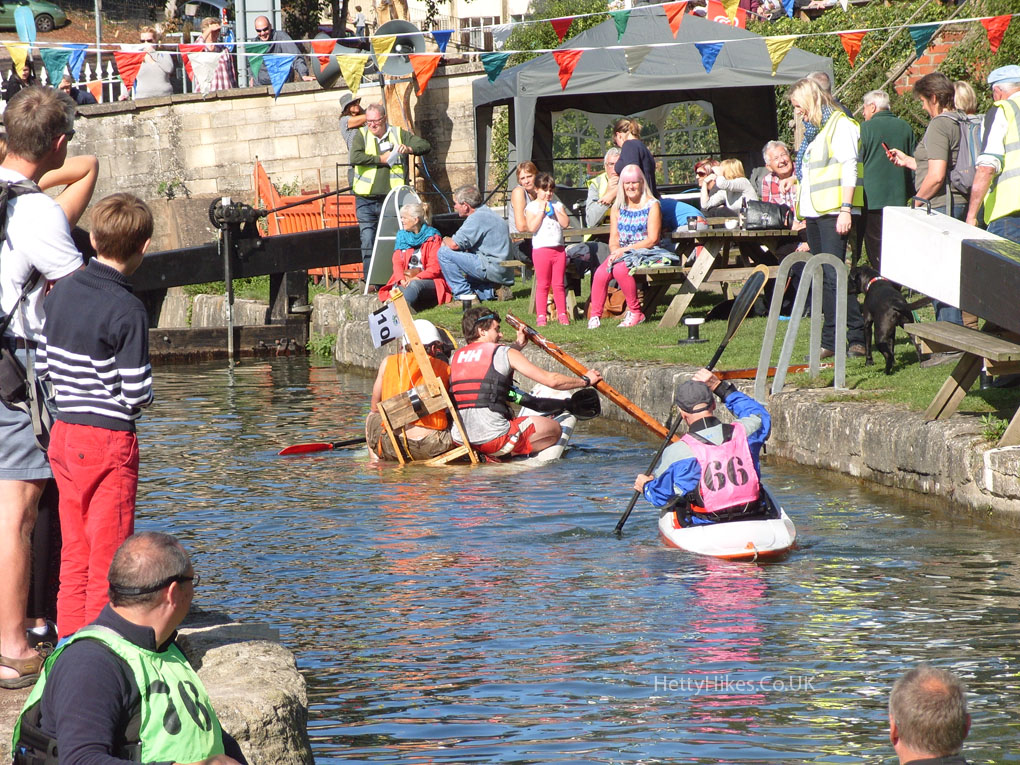 Oh dear, they are in the water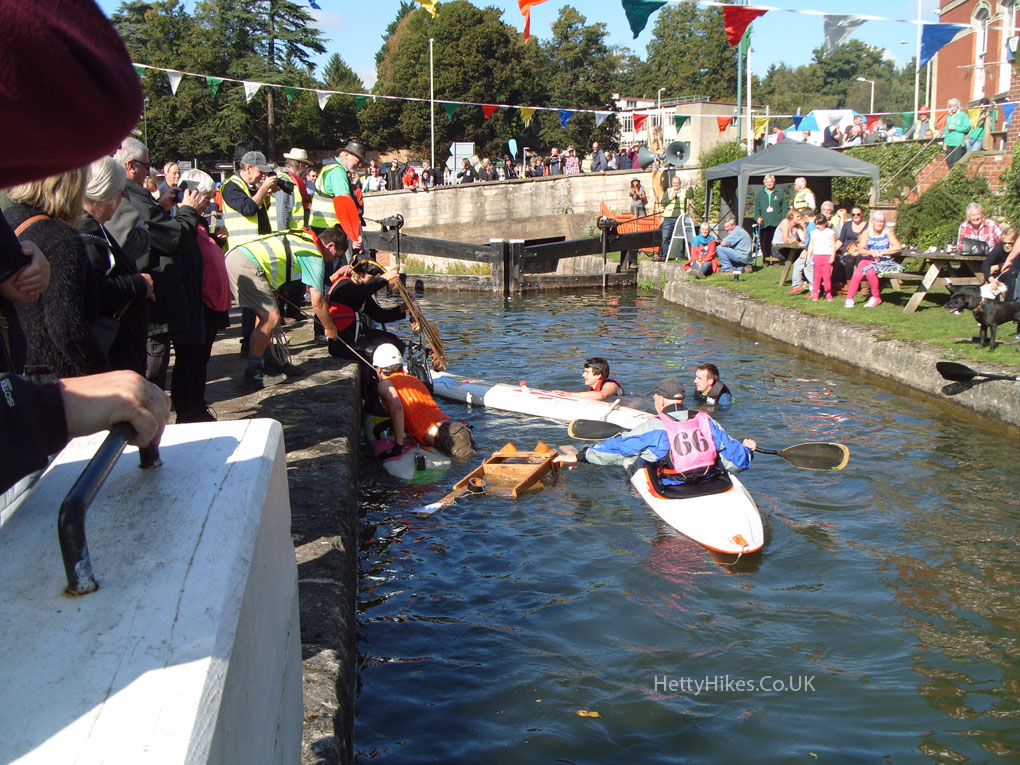 Randwick Scouts finish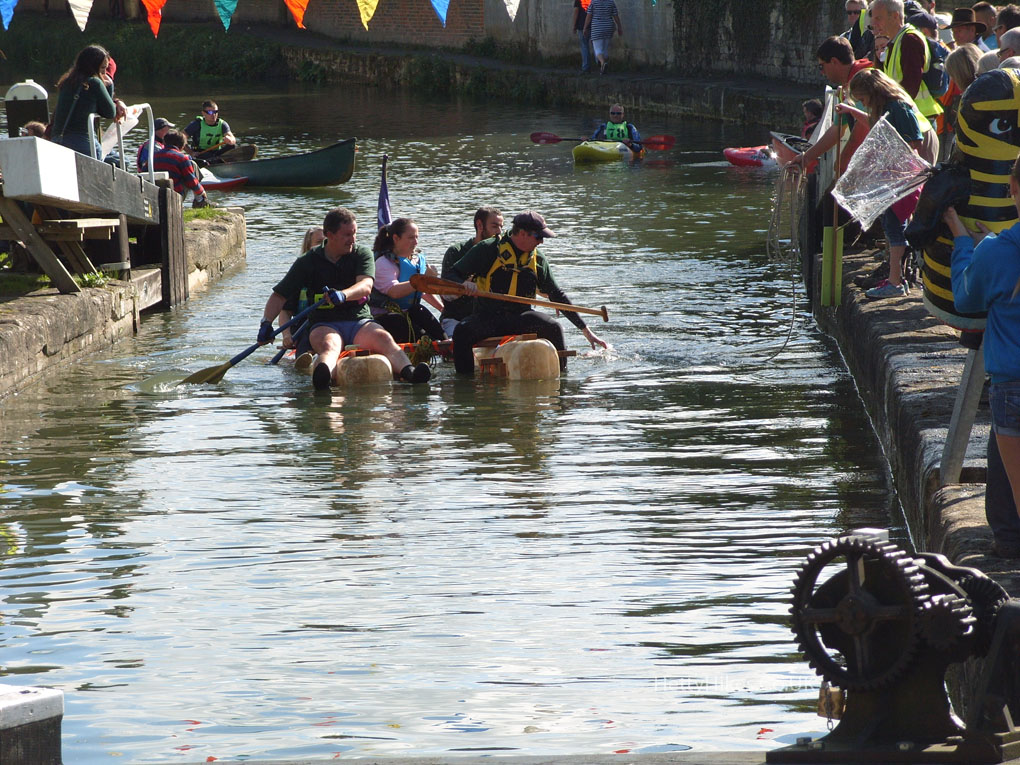 Nearby:
All images on the website copyright of HettyHikes.co.uk