Gloucestershire                                                            Photos by Hetty
20th October 2017
We parked in Avening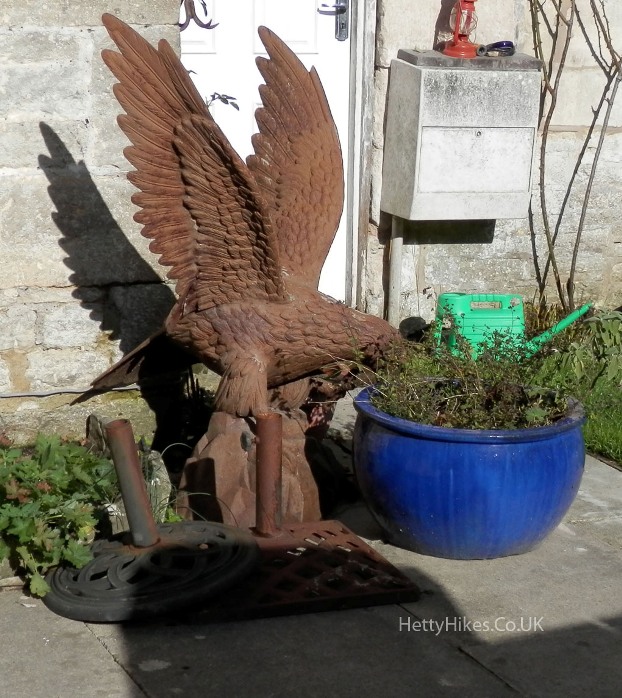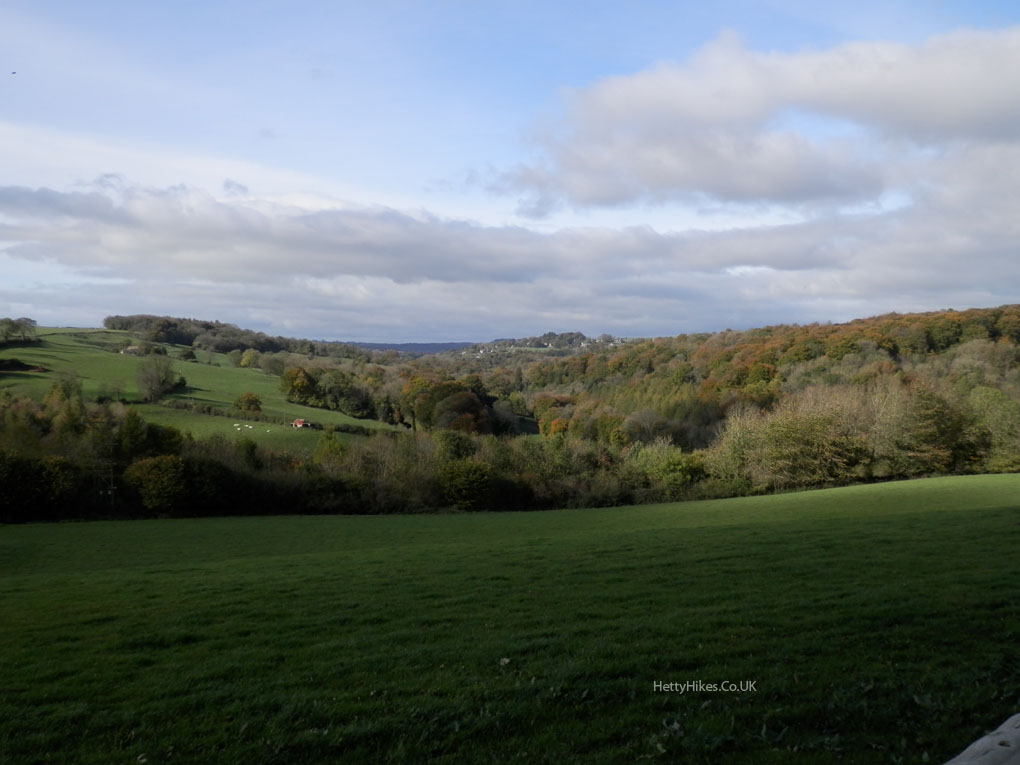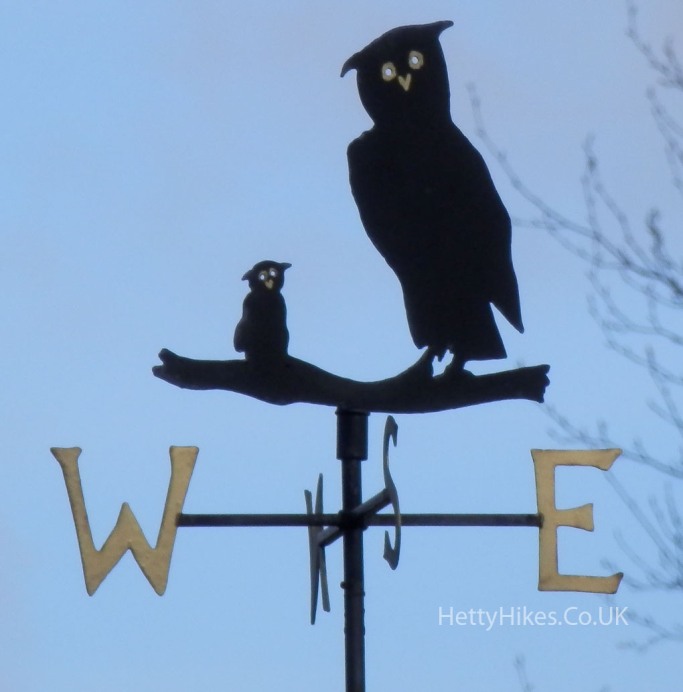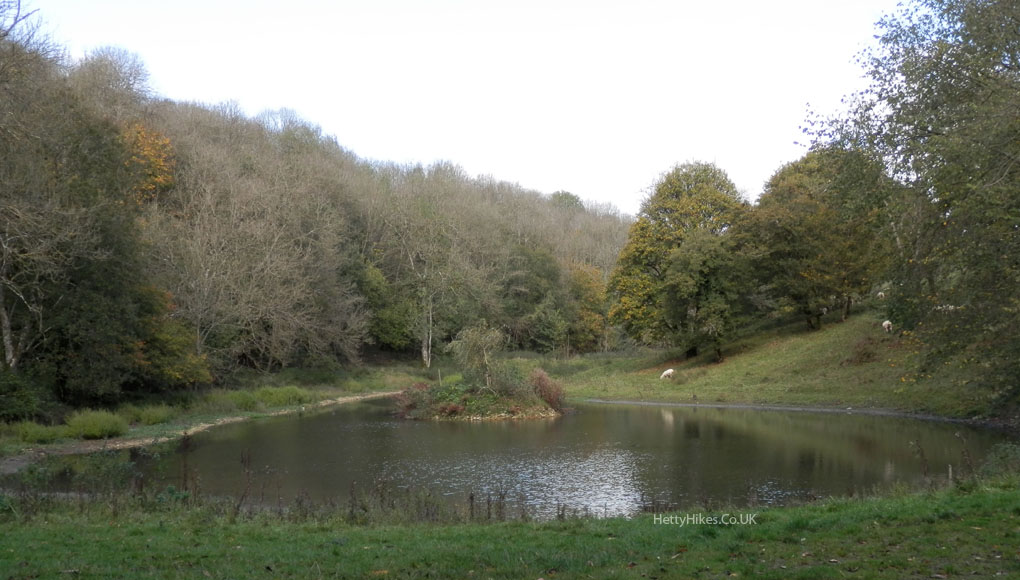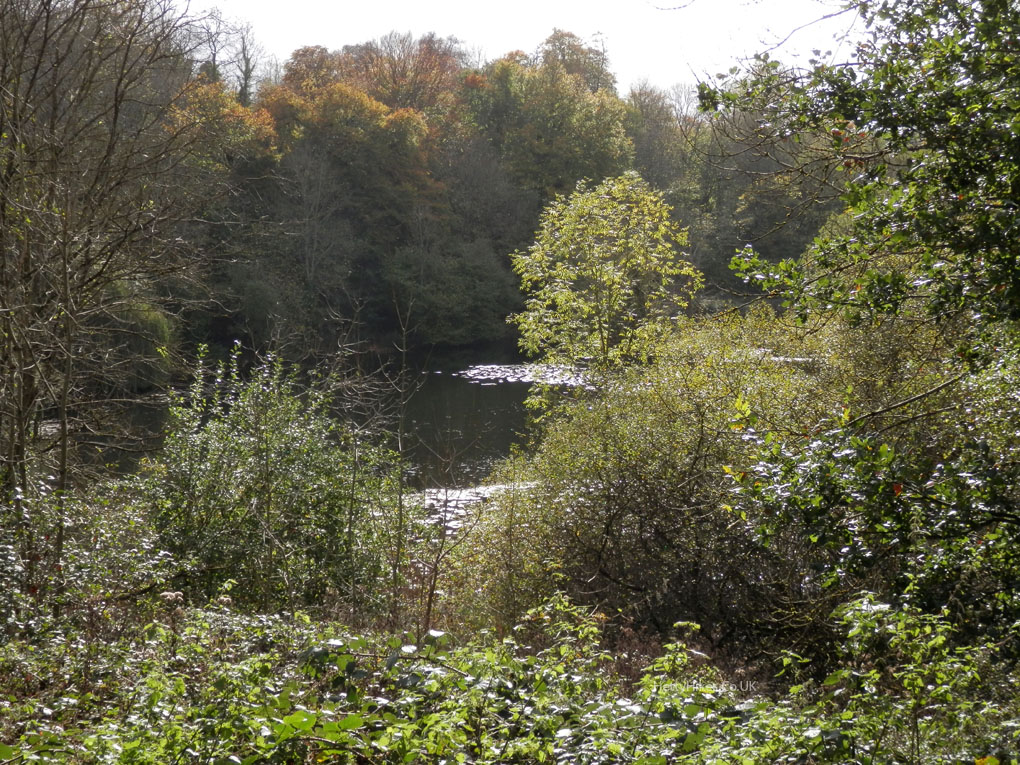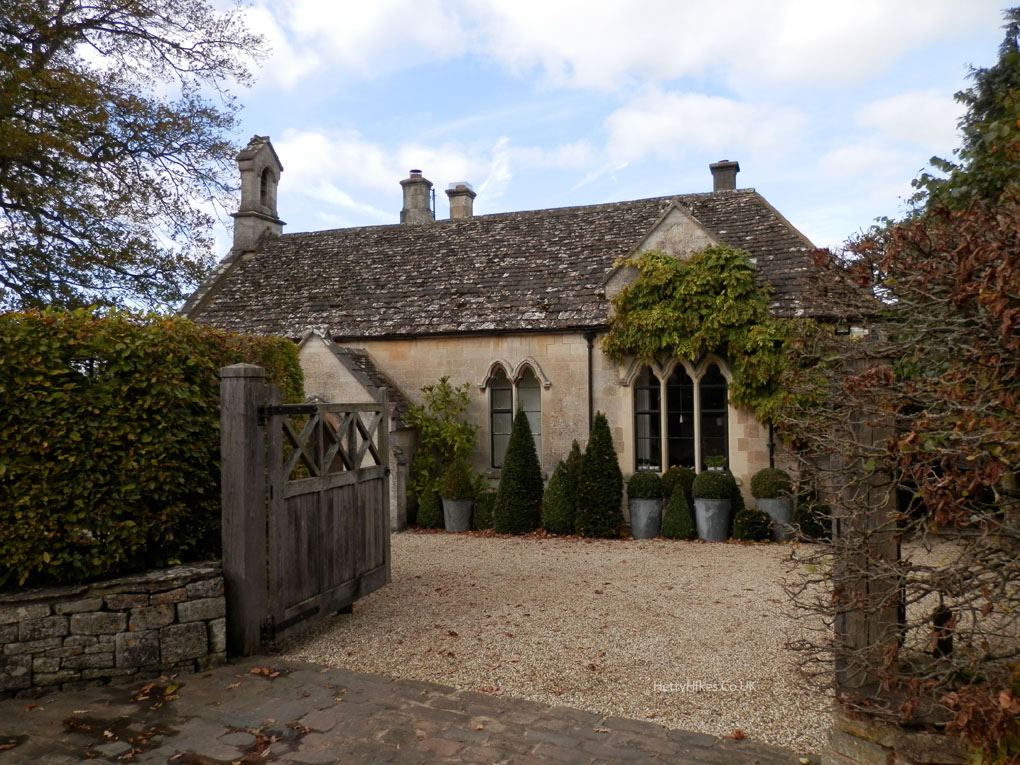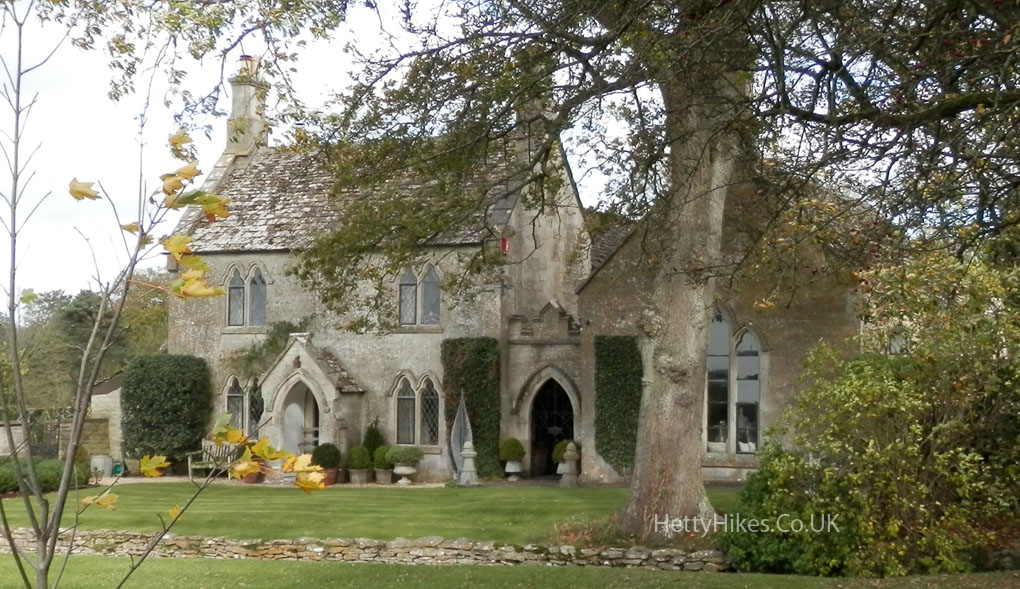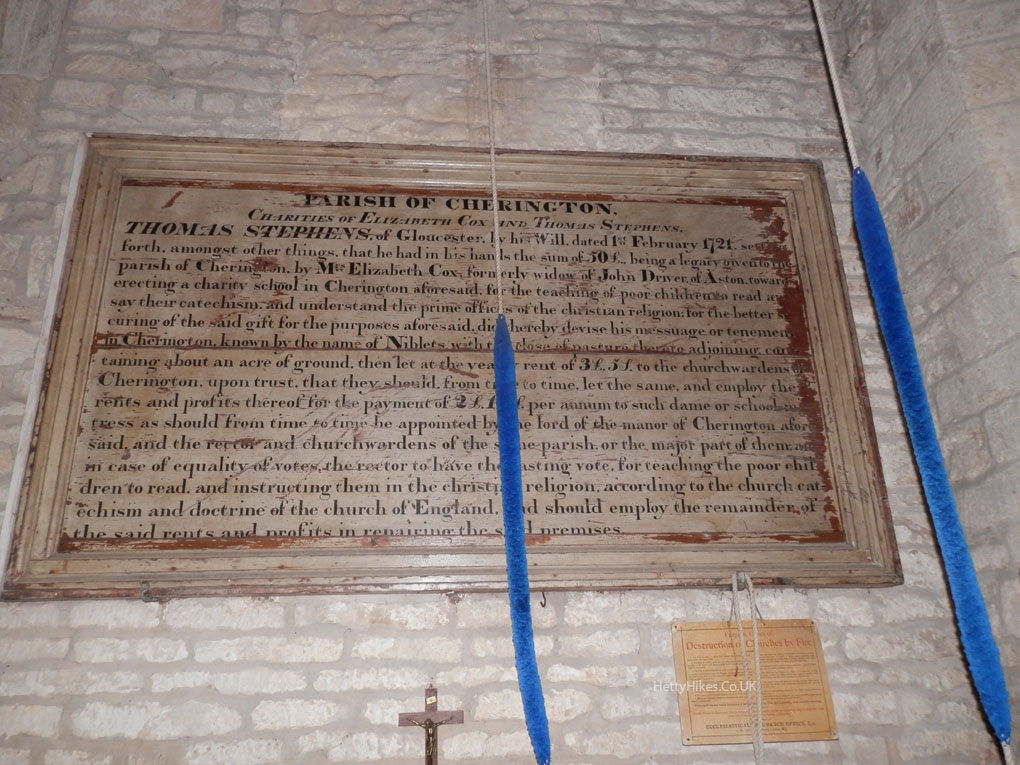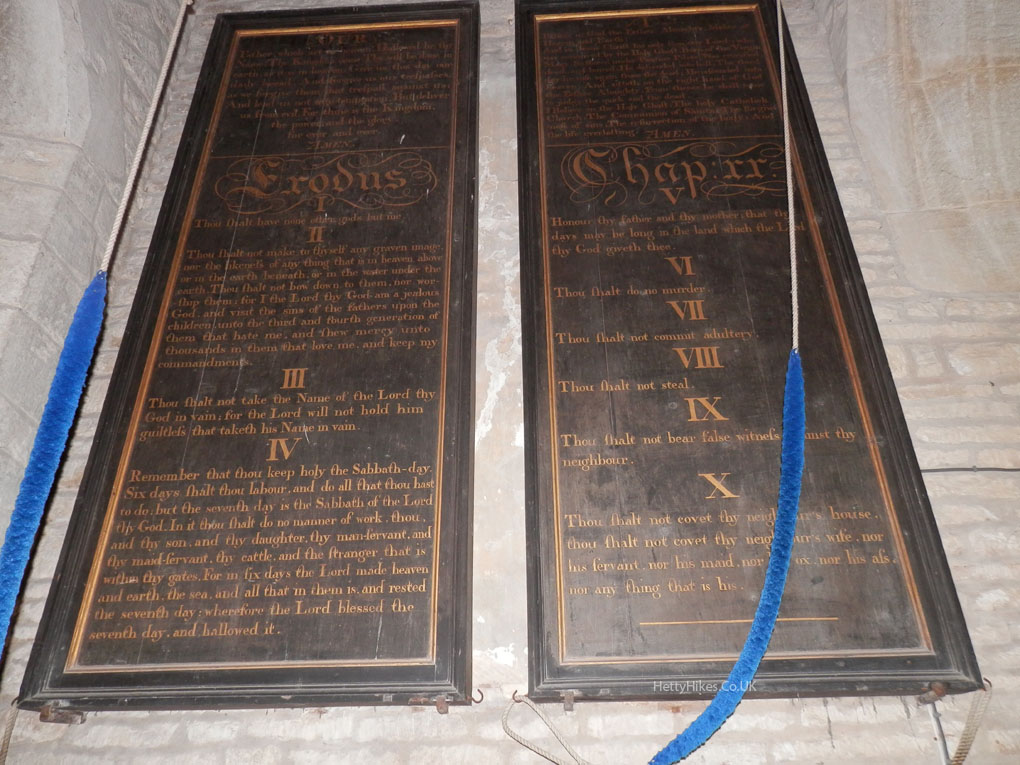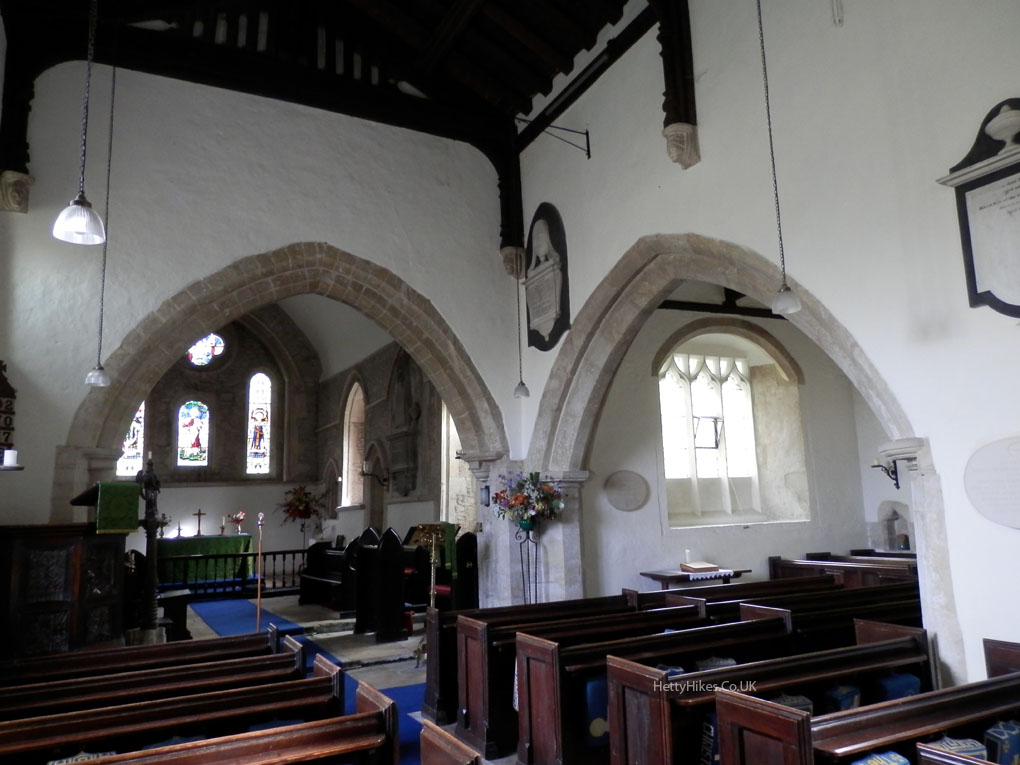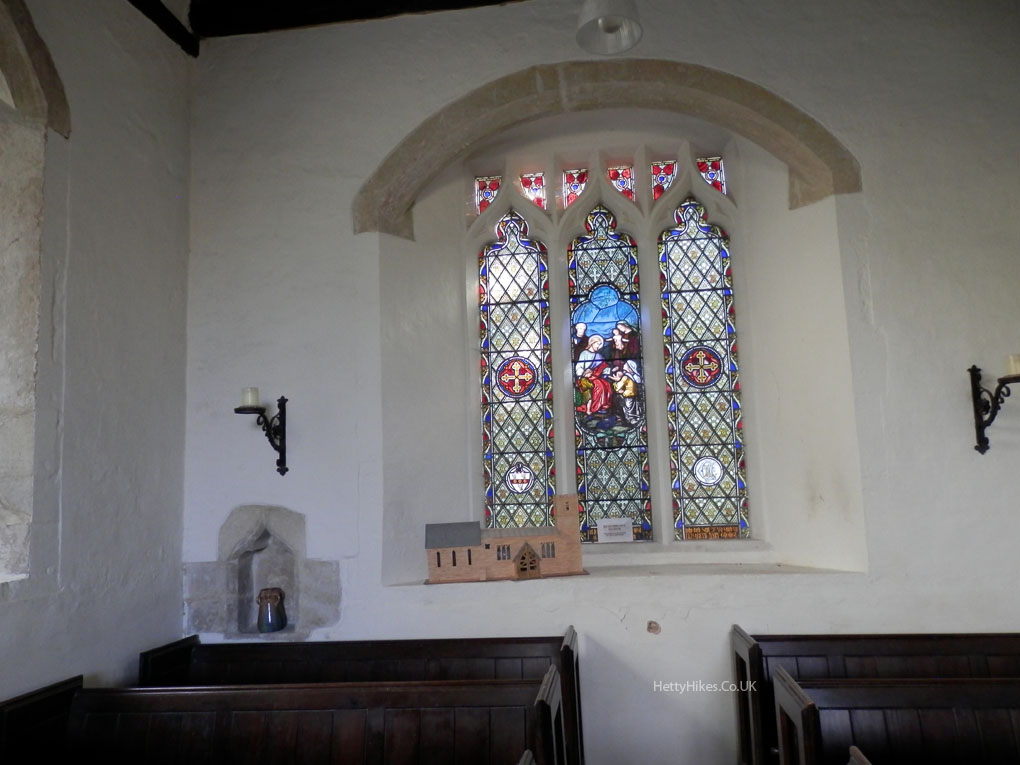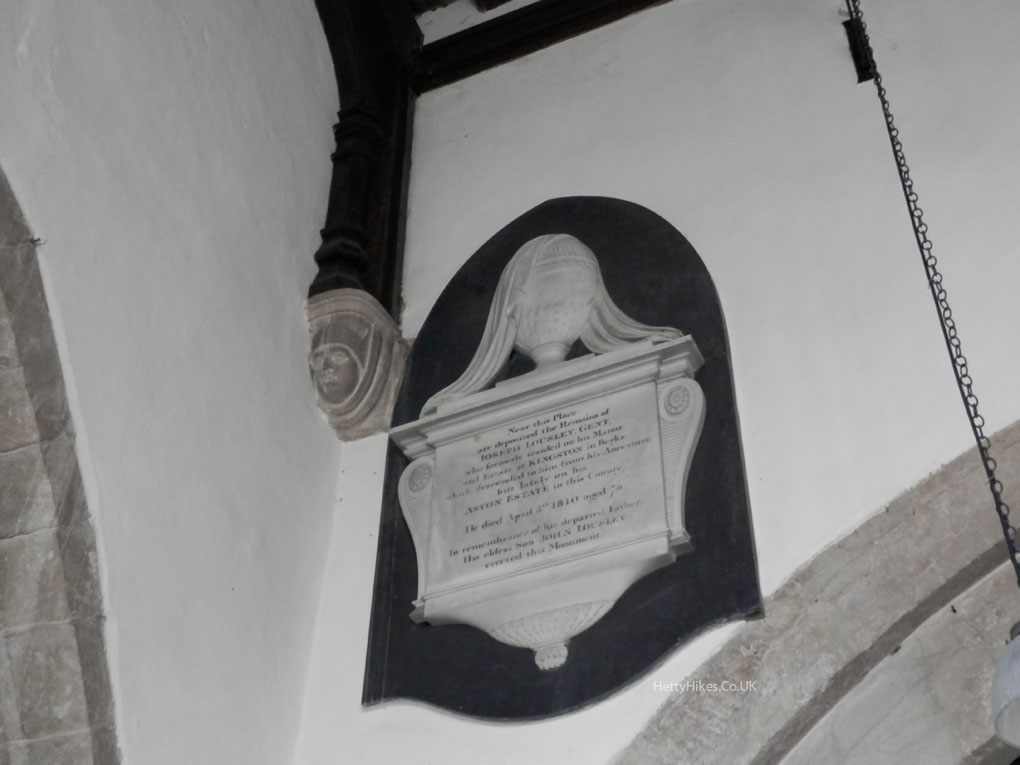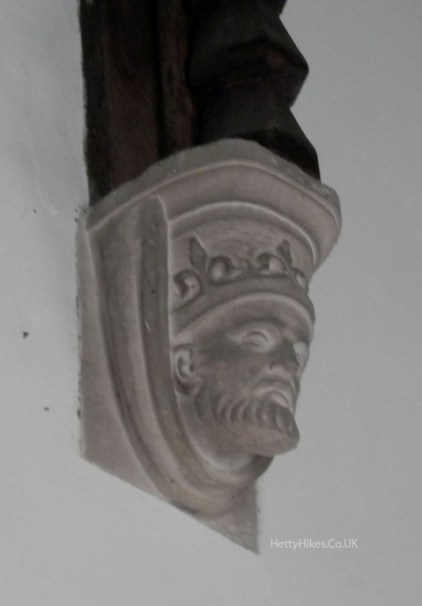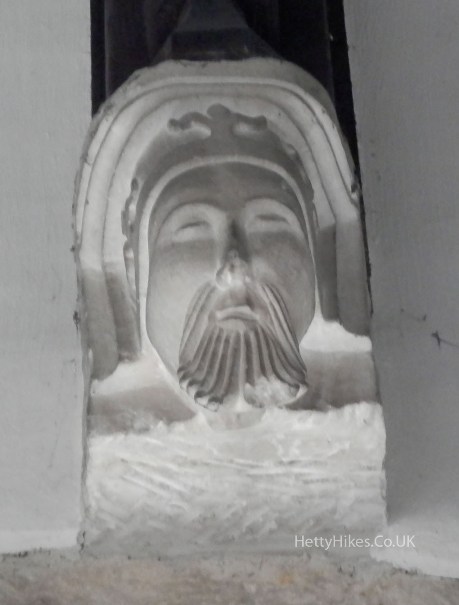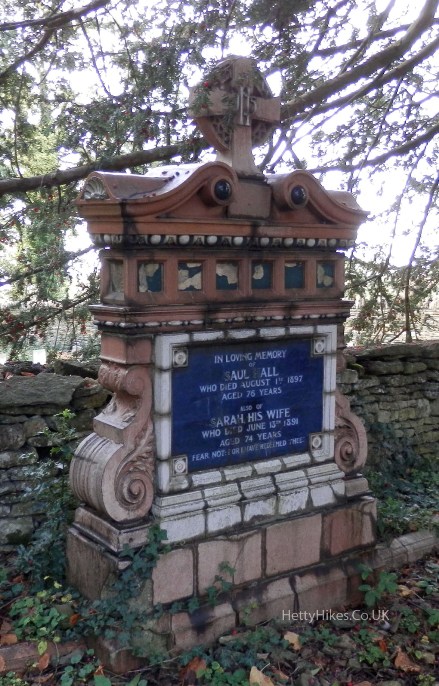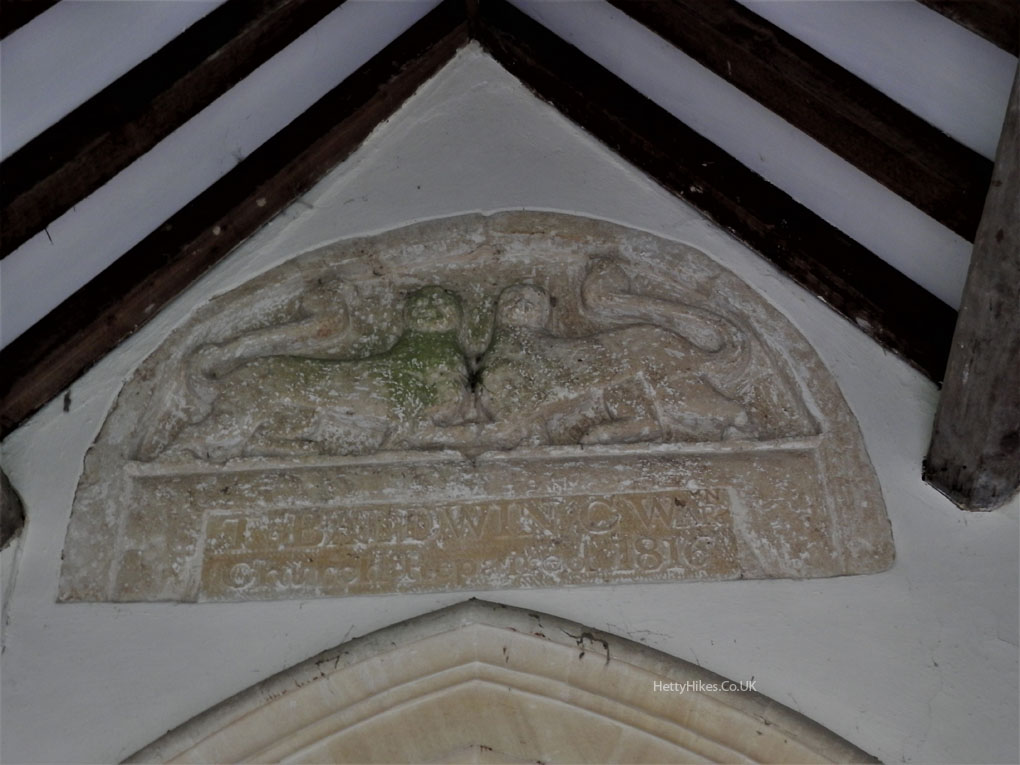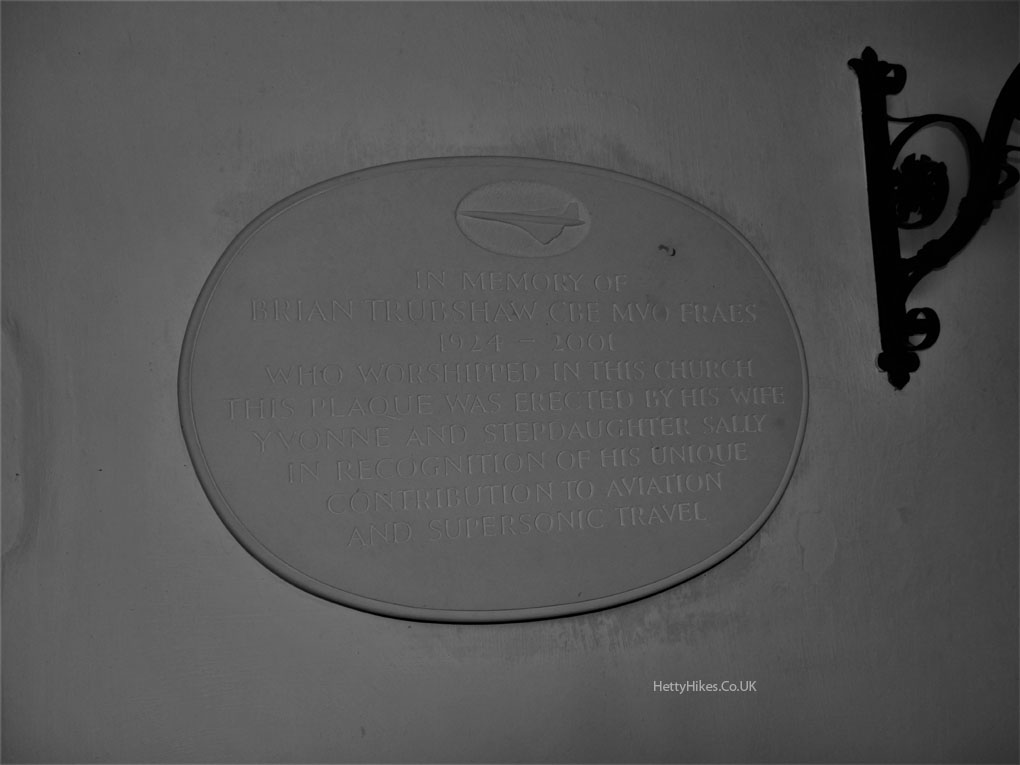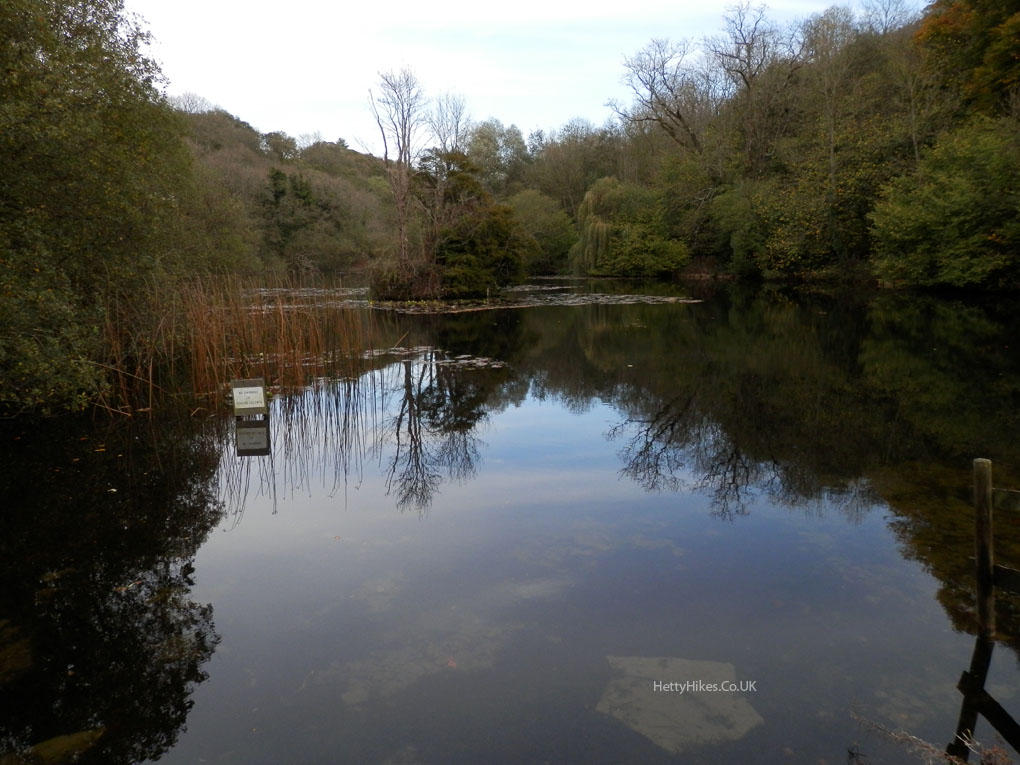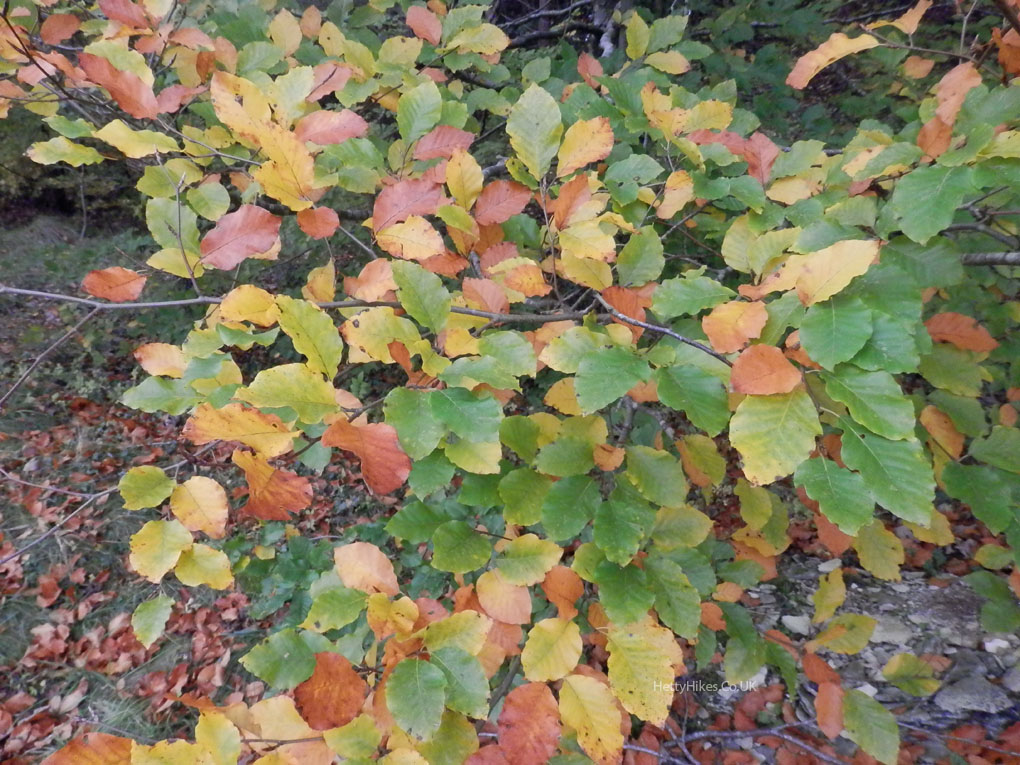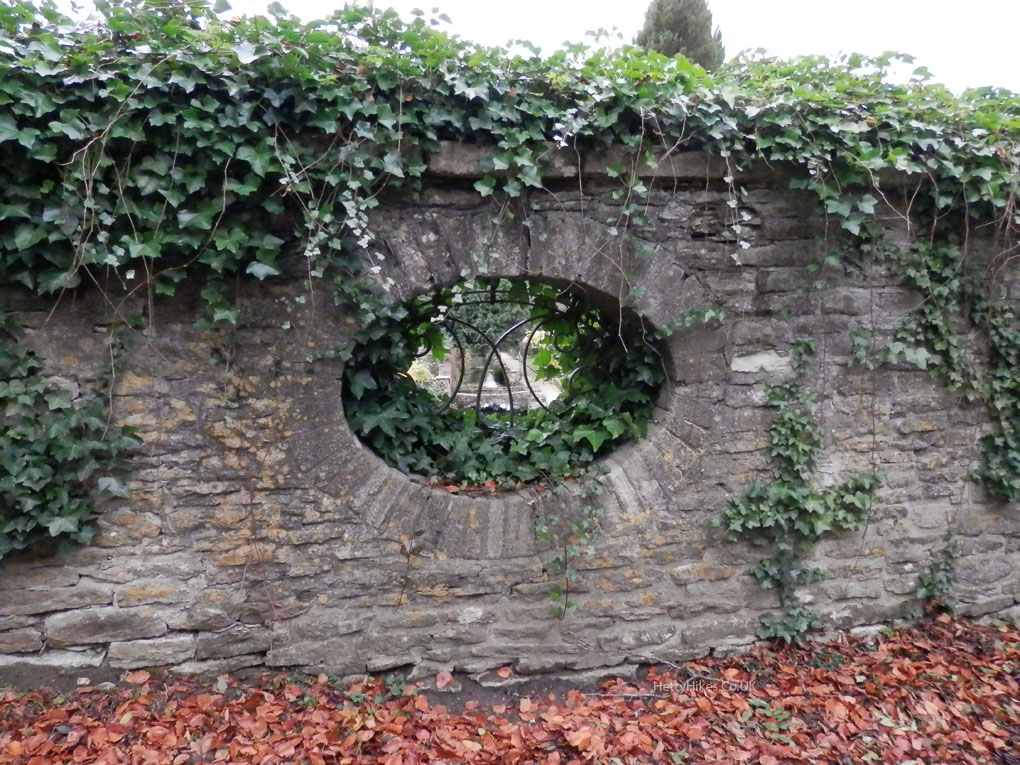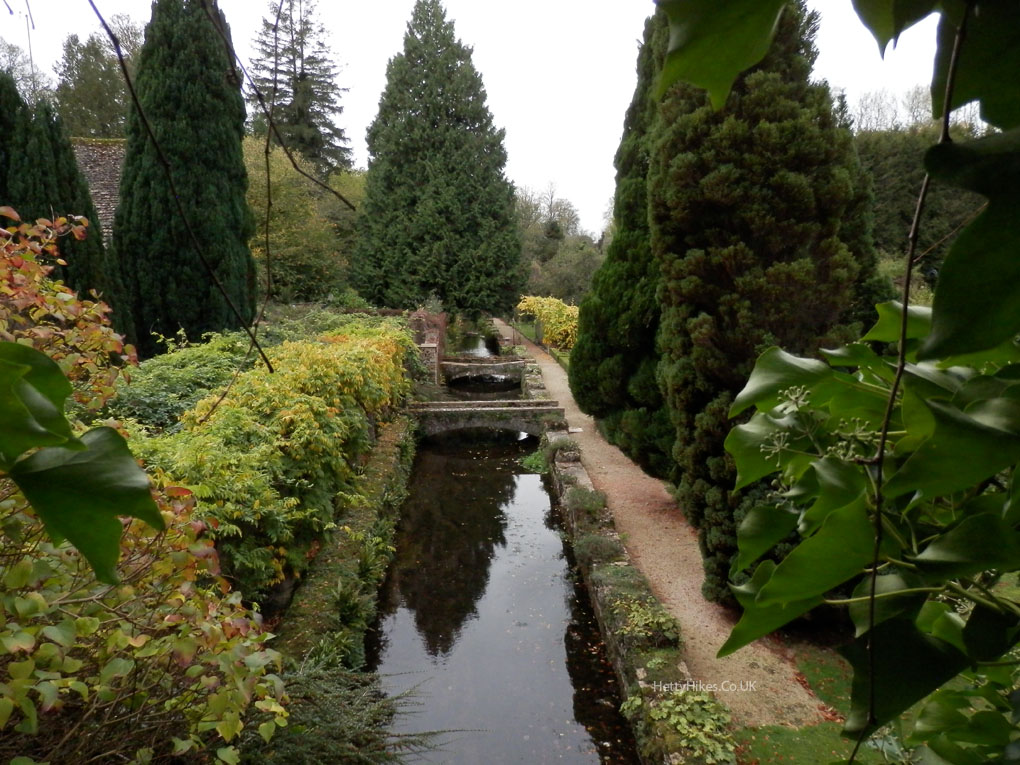 October 2014                                                   

Click here for map of walk    Distance 4 miles        Walk time 2 hours 30 mins
On a lovely morning we parked opposite these houses in Avening and walked to Cherington.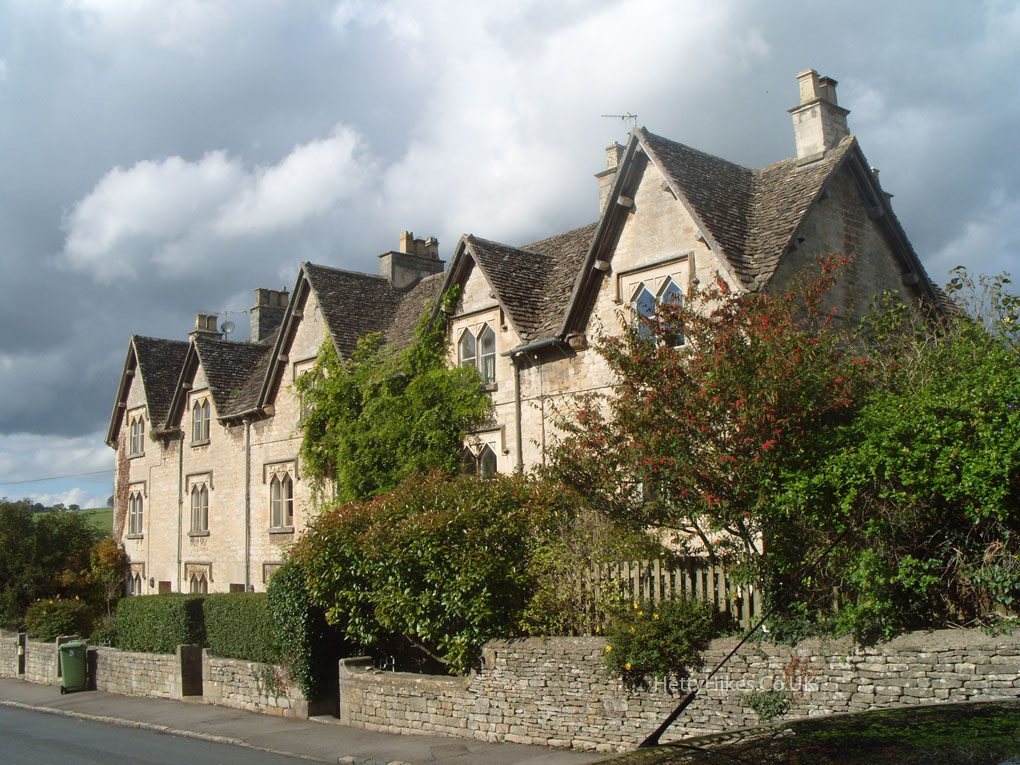 Opposite the bottom of Tetbury Hill, is a Gothic stone memorial to William Fowles  (1835-1896).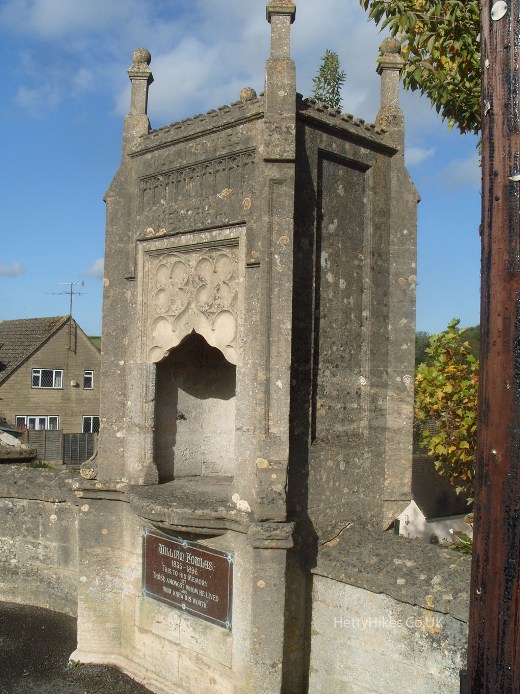 We went to look for the 'Roundabout' marked on the map – it is a circle of trees: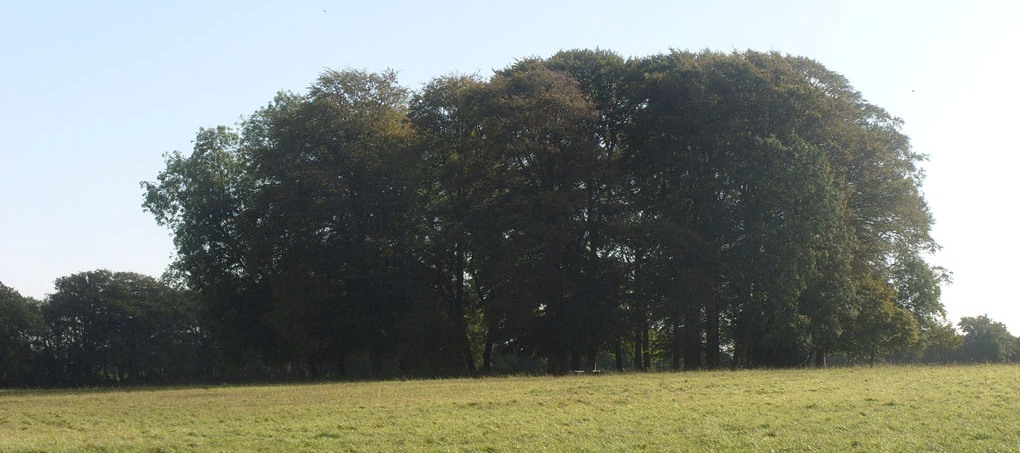 At the hamlet of Nag's Head is the former Nag's Head Inn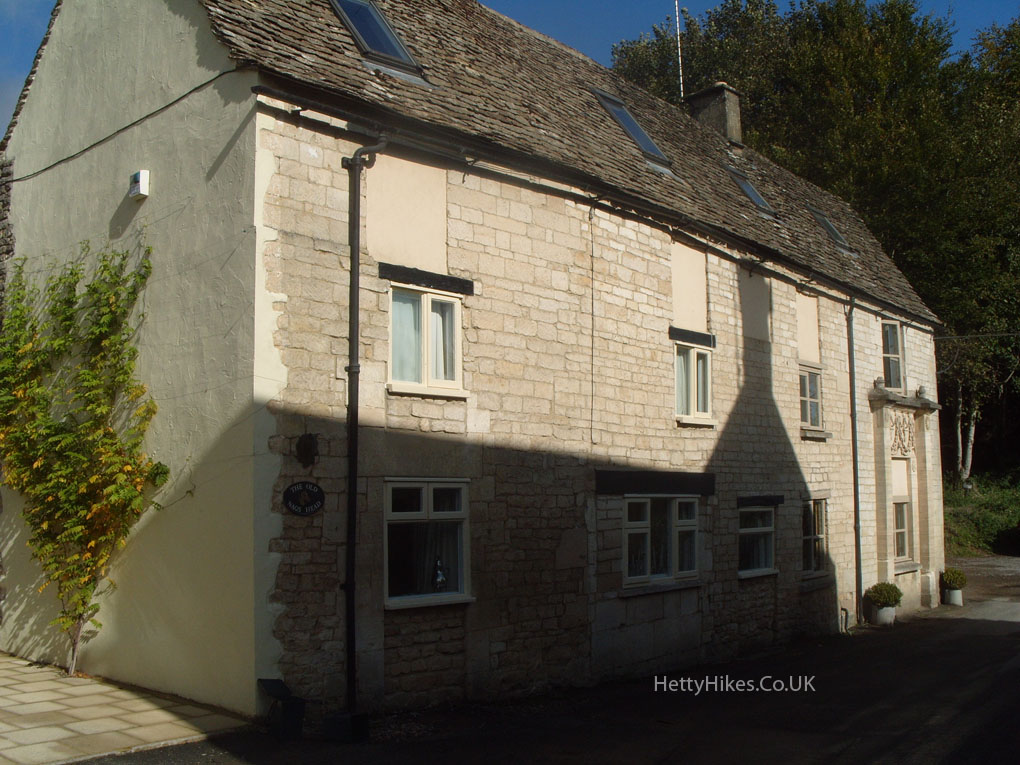 It has very fancy decoration – The holes in the carving formed entrances to beehives set between the ceiling and first floor of the old pub.
Where the pub sign used to hang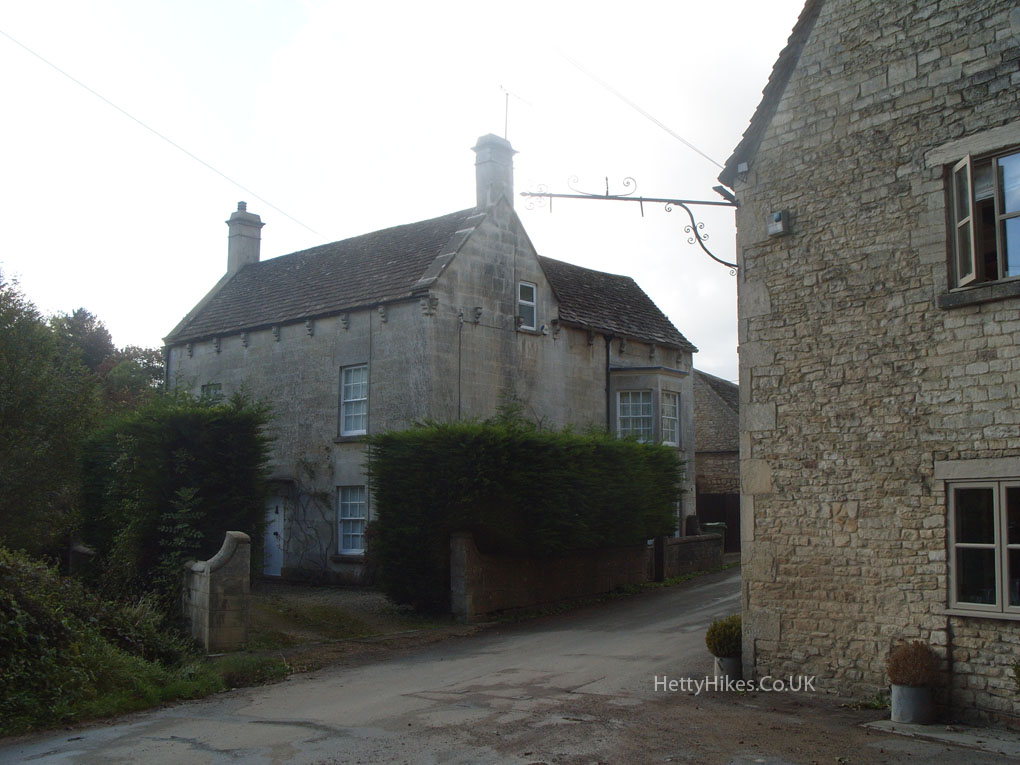 Reflections in the stream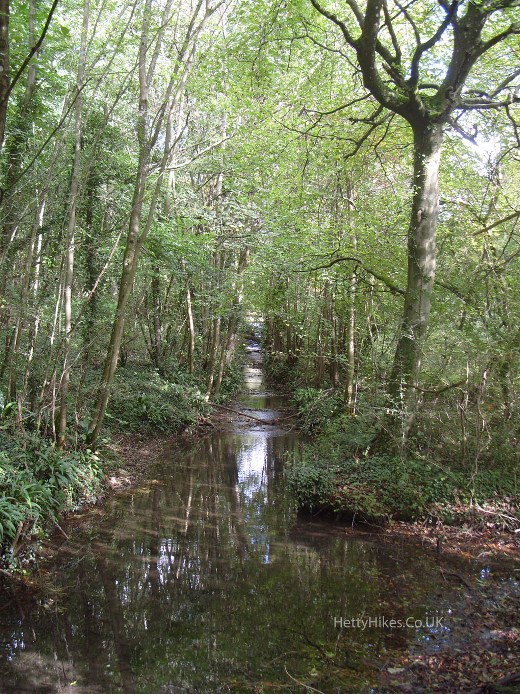 Cherington pond was dug in the mid 18th century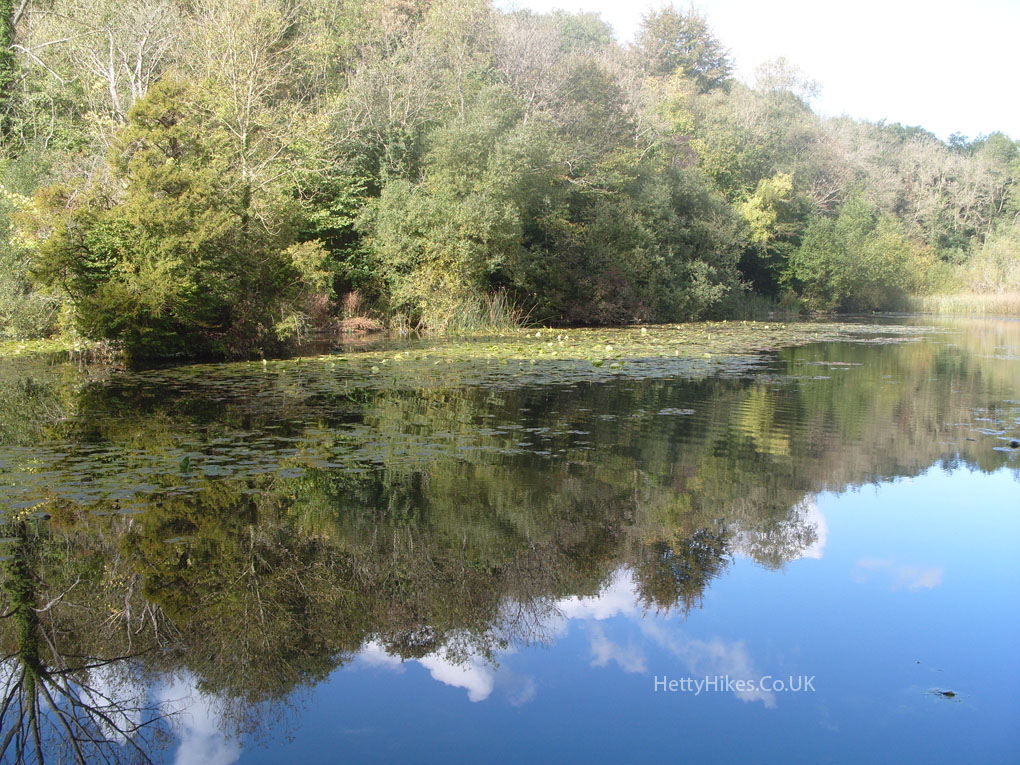 And reflections in puddles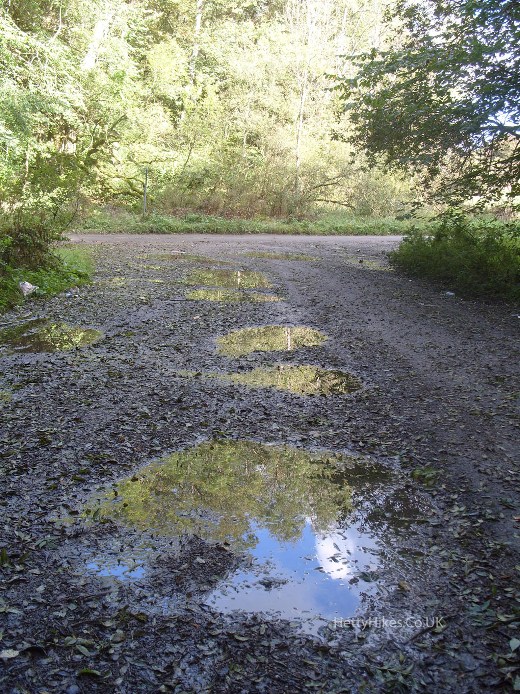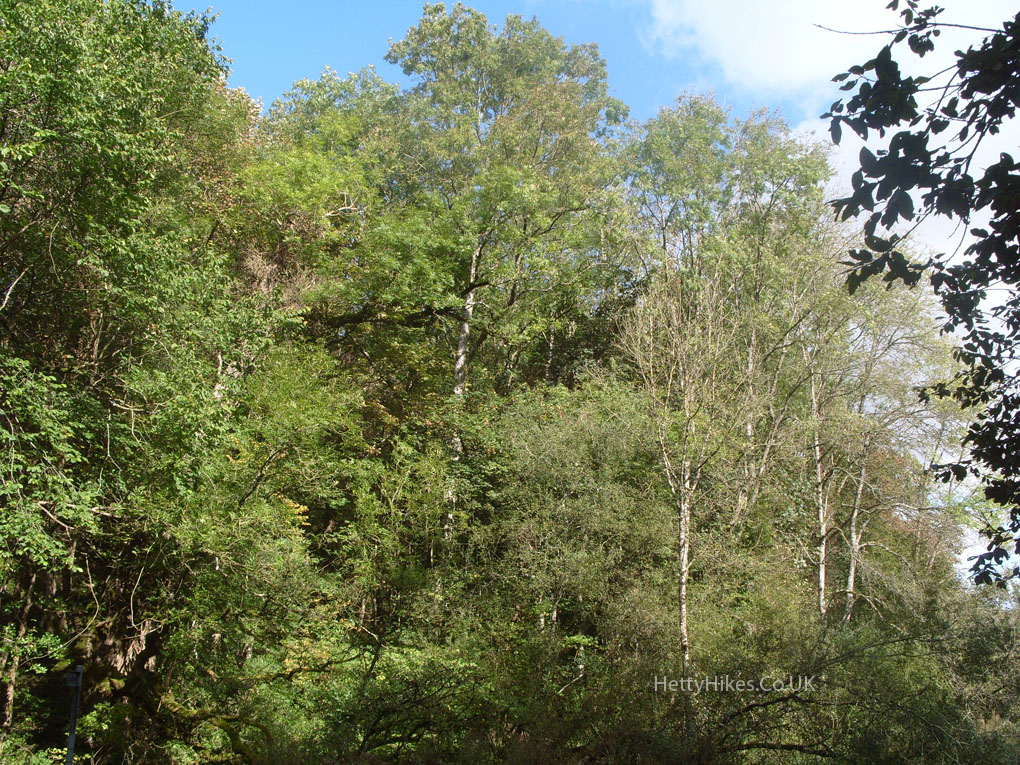 Lots of berries
Cherington Village Green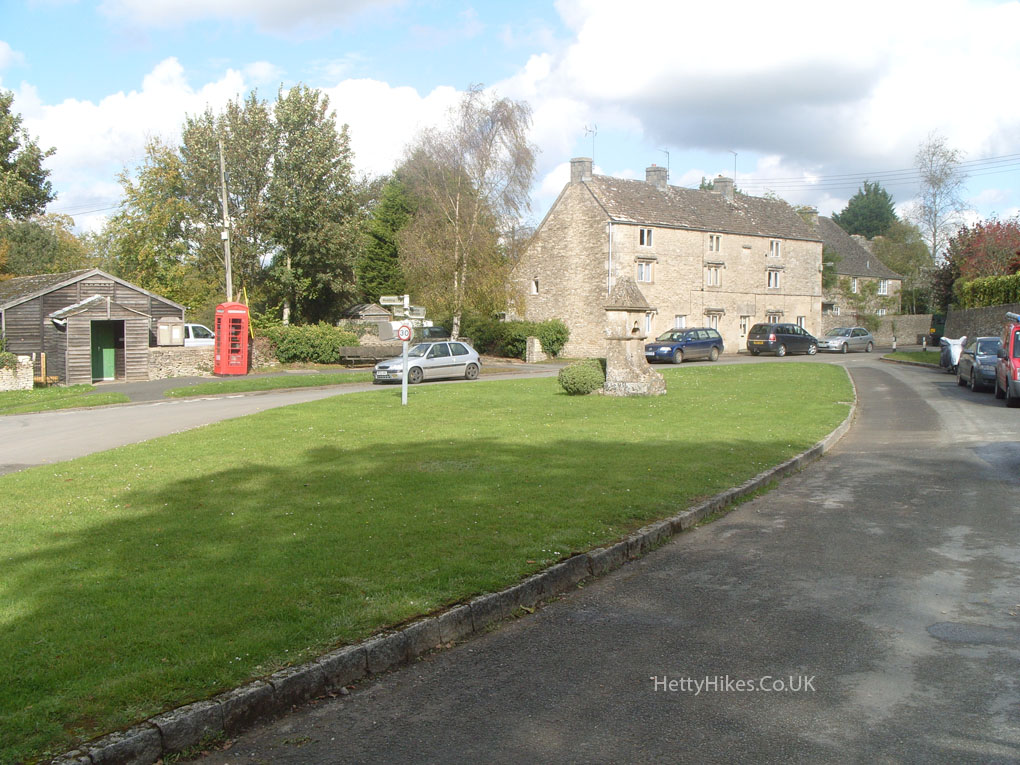 Drinking-fountain, 1875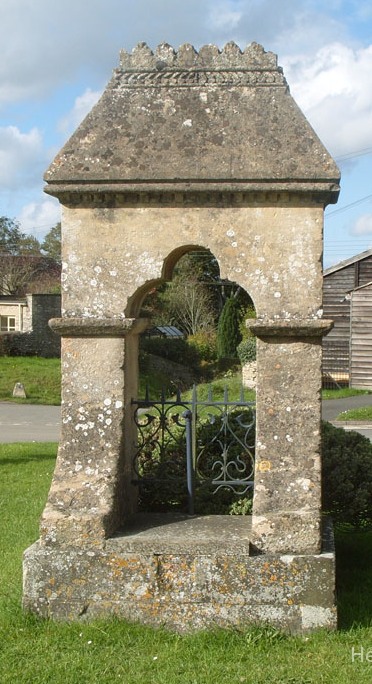 Otherside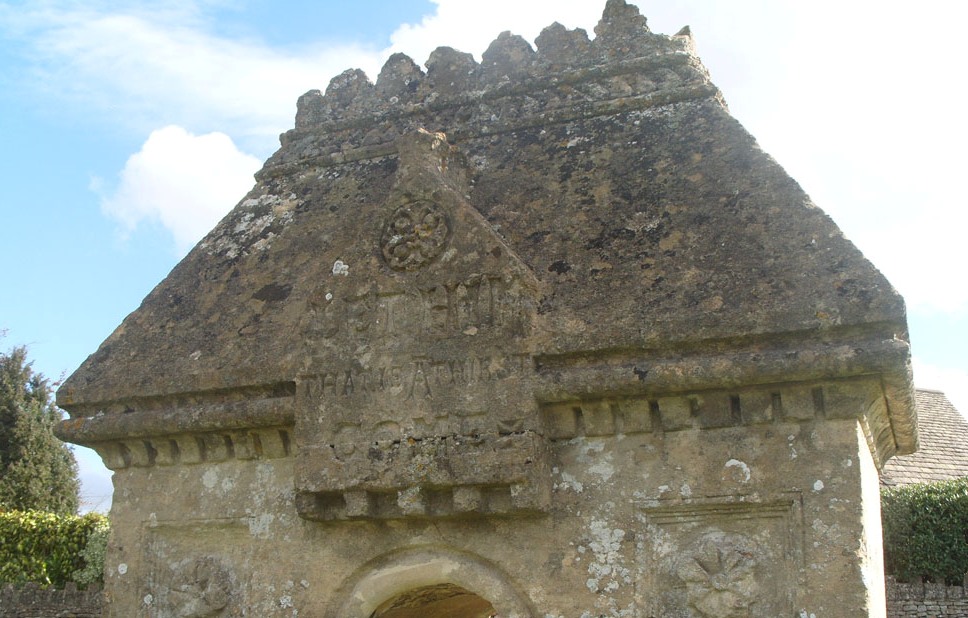 The Drivers Charity Houses were rebuilt in 1829
More berries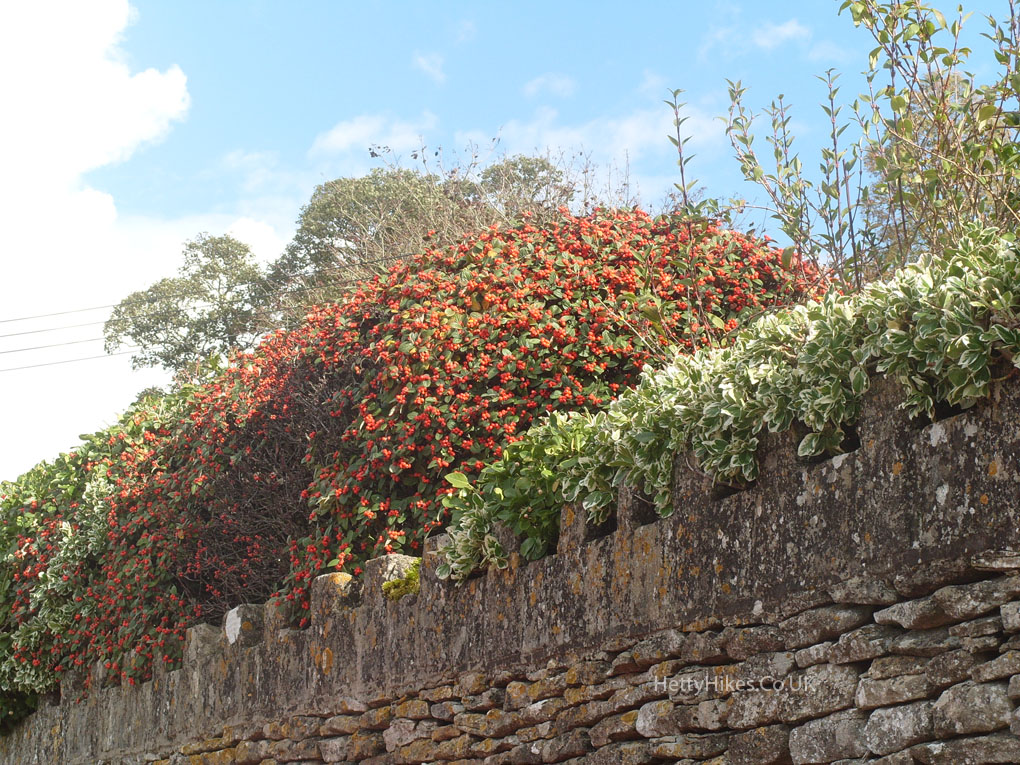 Cherington Park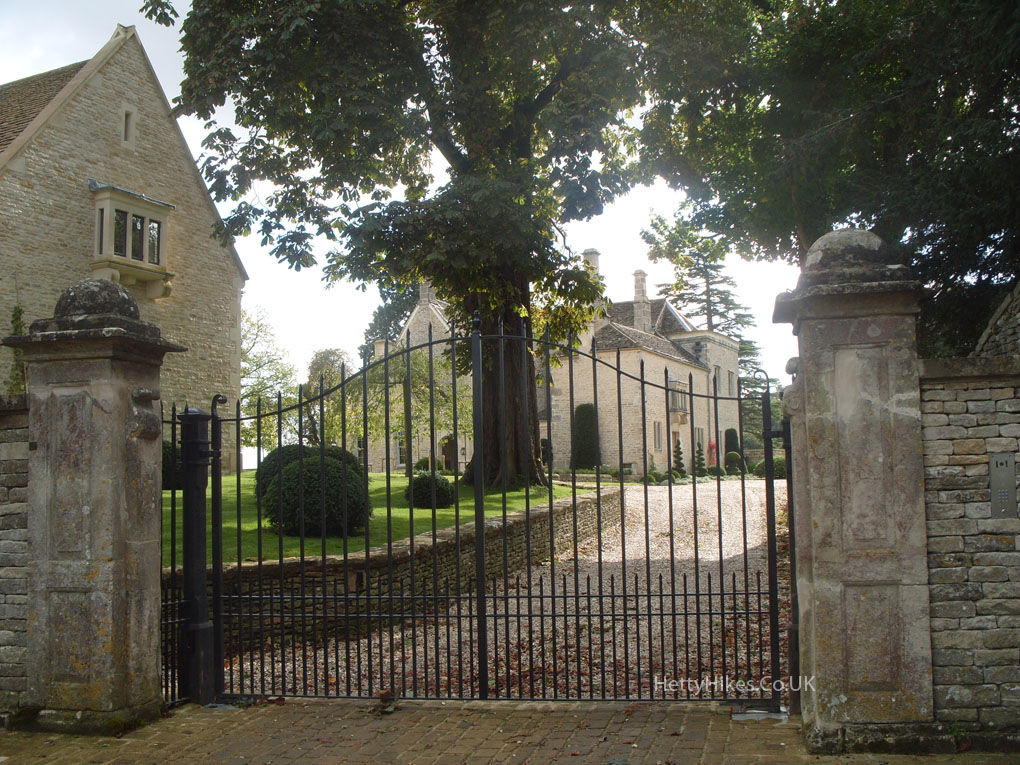 The church of St. Nicholas –  a building started in the 12th century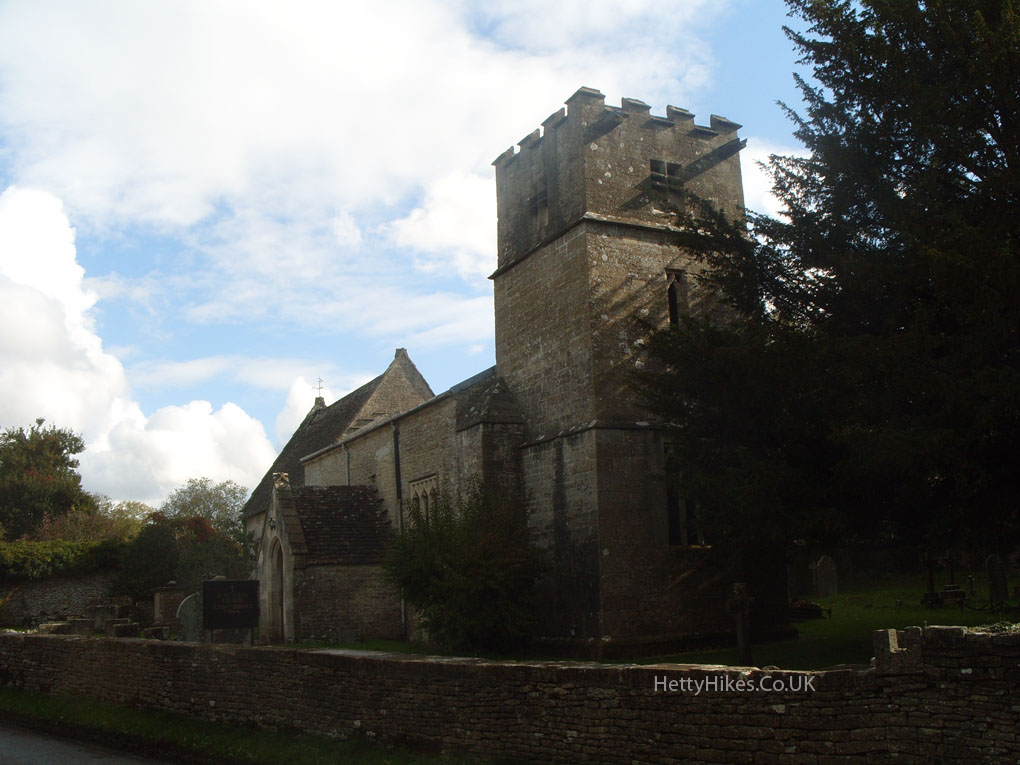 How do we get through this gate, without letting the horses out?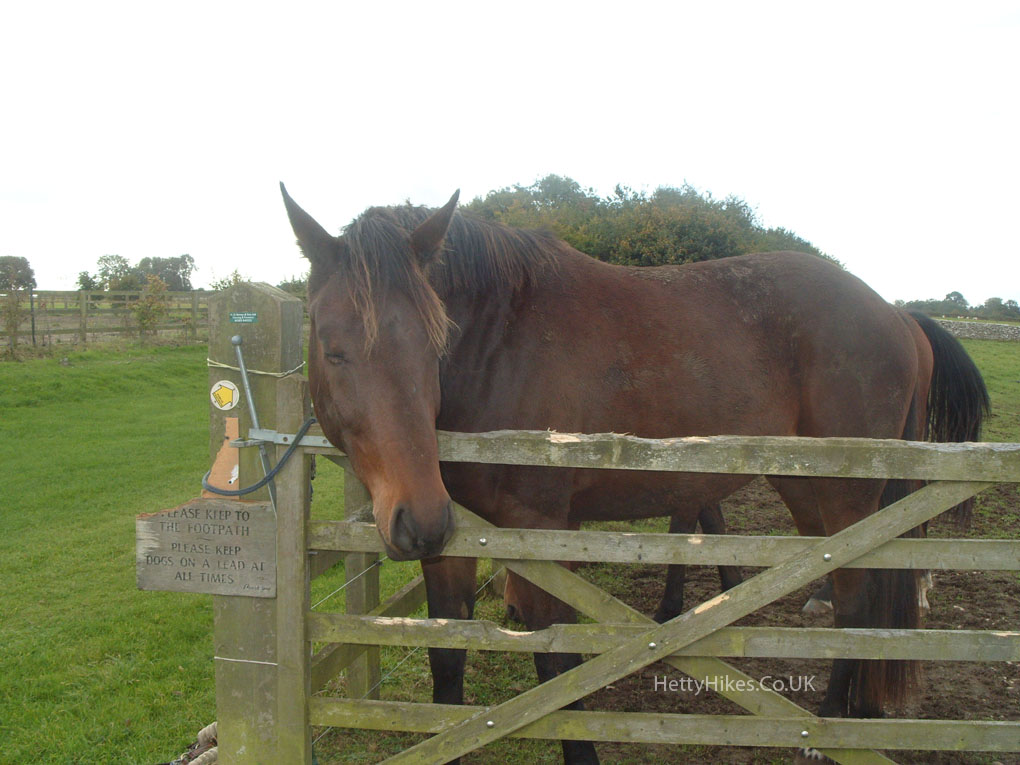 Back to Nag's Head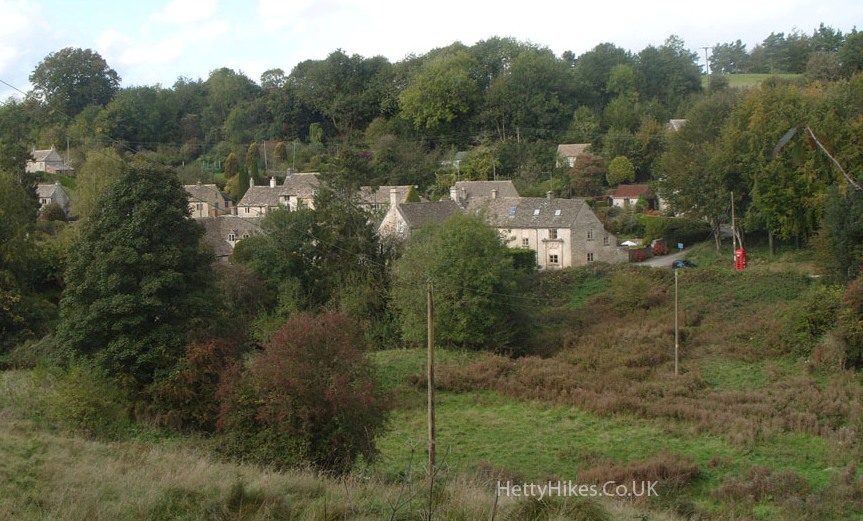 At the bottom of Hampton Hill, Avening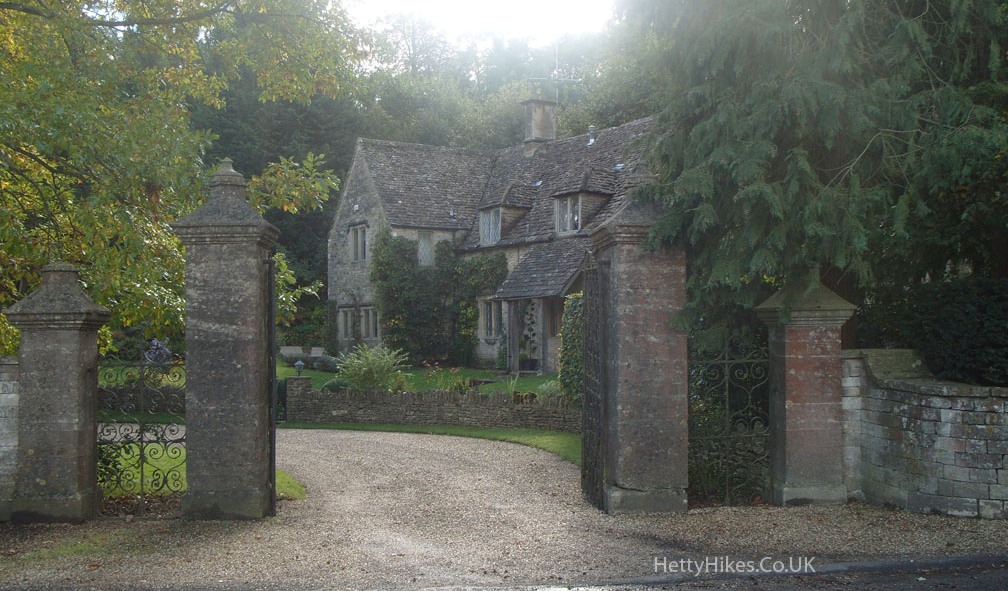 Cross Inn, an 18th century building recorded as an inn since 1856.
Now called Queen Matilda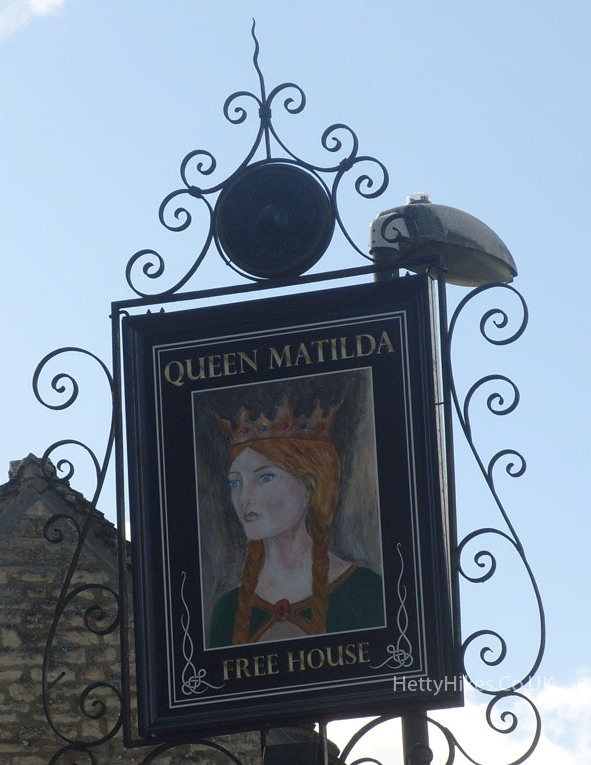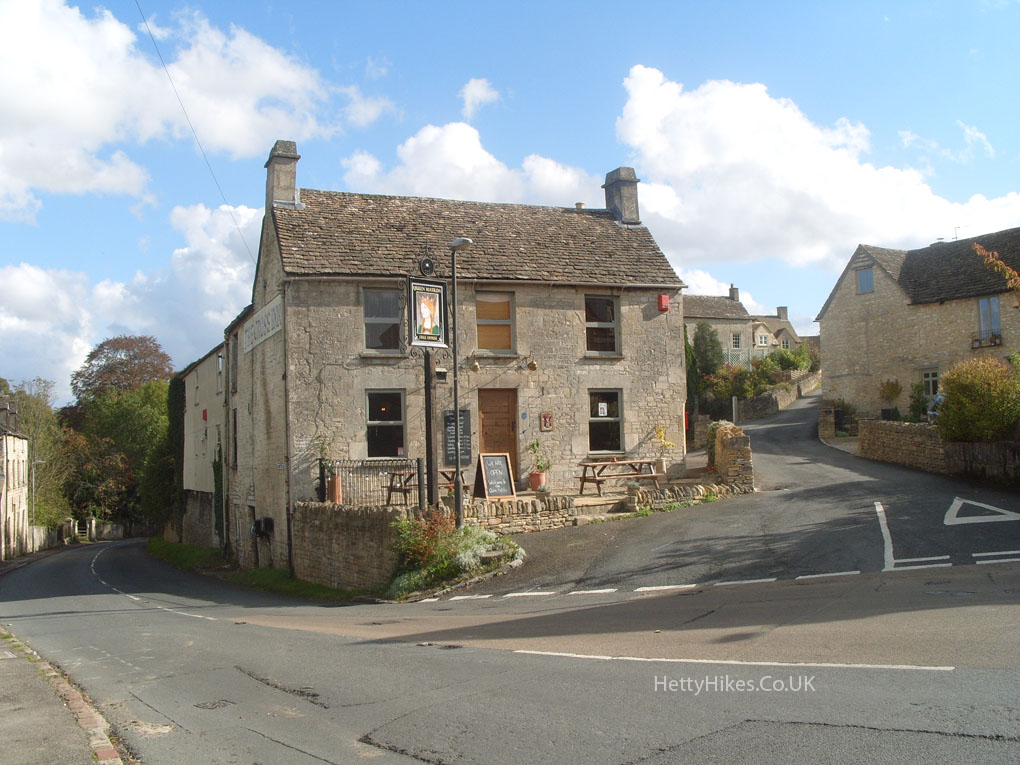 It was a lovely walk and we saw wonderful reflections
All images on the website copyright of HettyHikes.co.uk